Hector Network is a blockchain platform that is dedicated to expanding the horizons of DeFi (decentralized finance) utility. The platform is powered by Fantom Opera Chain, which is an extraordinarily swift and low gas cost blockchain. This enables Hector to offer affordable transaction fees with near instant execution.
The platform's ecosystem is presented by several products, some of which are available now, some will be launched soon, and some are under development now. HEC token price is constantly changing, but at the time of writing this article is $3.40, and the maximum price was $340.
The currently available Hector Network products include:
Tyche Owned Reserve (TOR), a Fantom-based ERC20 decentralized stablecoin that functions as the stable counterpart to HEC, the project's utility token;
Hector Institute – a service that allows participants to engage in lending and activities. Users are able to lend out and borrow a variety of digital assets. Lenders can achieve an APY by lending out stablecoins and other tokens. Borrowers can use wsHEC as collateral to borrow stablecoins to use them in different projects, without needing to unstake or unwrap their tokens.
DEX, an innovative bridge technology that allows Hector users to effortlessly swap any token on any blockchain to any other token on any other blockchain.
The features to be added to the Hector's ecosystem in the future are:
Hector NFT marketplace;
a crypto game called The Oikos;
Hector Pay (a solution that will allow users to exchange their DeFi crypto for real-world items);
And Hector Launch, a program to directly facilitate the startup of new projects on the Fantom network and ultimately across other chains.
How Hector Network Works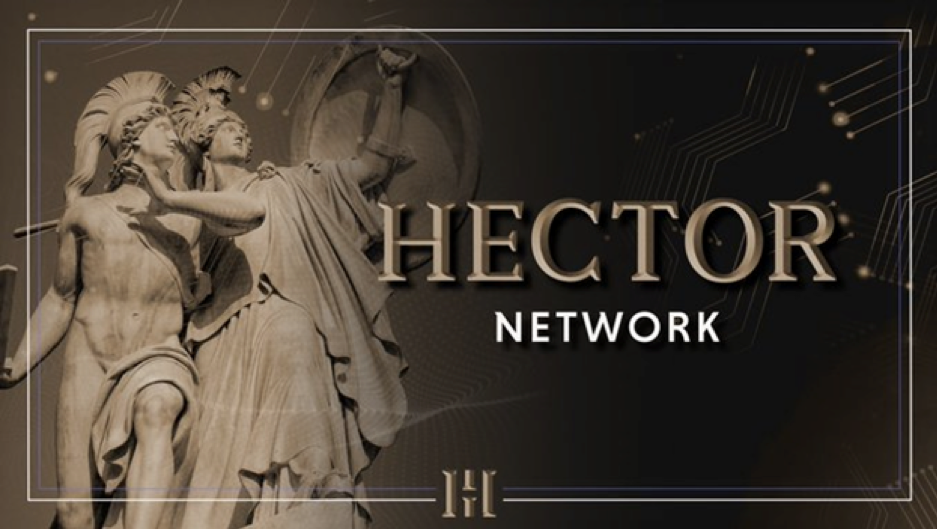 From the technical point of view, Hector Network is comprised of several elements, such as the protocol managed treasury, protocol own liquidity (POL), a staking mechanism, and subprojects with supply burning mechanisms (including manual buy backs). The burning mechanics are designed to control the supply of HEC tokens, which encourages the entire ecosystem to be deflationary (meaning there are more HEC tokens to be destroyed than to be issued).
What Makes Hector Network Unique
Hector is a decentralized network fueled by the HEC token. The network is developing an ecosystem which will consist of various innovative applications and developments that will set it apart from its competitors. The project is on a mission to become a major player within the global DeFi community and help the Fantom Chain thrive.
To achieve this, Hector is working towards creating a multi-faceted, utterly user-friendly ecosystem that will unlock the enormous potential of blockchain technology.
Hector is developing different tools, innovative solutions and decentralized applications (dapps) to let the Hector community benefit from the Fantom Network's great scalability, cheap costs, unrivaled security, and almost instant transaction executions.
The project is looking to provide a better user experience, improved utility for Web3 and DeFi applications, and seamless cross-chain compatibility.
Hector Network is also dedicated to facilitating uninterrupted growth of its ecosystem by reinvesting the earned profits into new promising startups supported by the Hector Launch.
What is HEC Token
The Hector Network is based on its cryptocurrency utility token called HEC. HEC Token has multiple use cases within the Hector ecosystem and can be used for staking, bonding, NFT trading, wrapped asset minting, and trading on the Hector decentralized exchange (DEX). HEC tokens are also important in the platform's key management decisions. If you are interested in the NFT industry, we recommend checking Looks token price and using the LooksRare marketplace for NFT trading.
HEC tokens are closely connected to TOR tokens on the Hector Network. TOR is a stablecoin that is fully collateralized by the Hector Institute treasury with USDC and DAI tokens. TOR is the native crypto currency of the Fantom Opera, and with the help of TOR, the Hector tokenomics has a deflationary nature.
TOR is an ERC20-standard token which can only be minted when particular conditions are met. Minting becomes available when there is less than 45% of TOR in the Liquidity Pools. Redeeming becomes available when the Pool consists of more than 65% TOR. Balanced Pools are fundamental to combating de-pegging and/or a flooded market.
Tokenomics of Hector Network
On March 29th 2022, the Hector Network Community voted to begin an emission plan which will establish a fixed supply cap for the HEC tokens.
The emission plan will last for 104 weeks, split into 13 periods of 8 weeks. In each period, rewards will be reduced to 75% of the previous period.
To observe the effect of the emission plan on the HEC token supply, the company will assume a starting supply of 3,000,000 tokens and no buybacks/burns.
The growth of the HEC supply will gradually be deferred over two years and then supply growth will be finished. Under this model, no buybacks or burns of any kind will be taking place. Using this approach, it will take the Hector Network two years to reach the stage where, regardless of the token price, HEC will aim to be deflationary through buybacks and burns, from subproject revenues, TOR burns, and treasury burns. More info about HEC tokenomics is provided in the project's whitepaper.
Where You Can Buy HEC Tokens
There are many reputable crypto exchanges where the HEC token is listed, including MEXC, Bitfinex, Hotbit, Digifinex, and others. Note that on some exchanges, you will need to complete the KYC procedure to verify your identity. Most commonly, you will be able to get HEC for Tether, USD Coin, and USD.