With more and more e-commerce websites flocking the market every year, competition can only get more and more hectic. Effective marketing campaigns and strategies are crucial to the success of any online business.
Marketing helps businesses reach their target audience, raise awareness for their brand, promote their products, and ultimately, increase their sales review, but what does it take to successfully market in the e-commerce industry?
From user-friendly websites to customized packaging, here are five marketing essentials to help your e-commerce business succeed.
User-Friendly Website
A website that's difficult to navigate will almost always turn off all potential buyers. A Google survey reports that, if a customer doesn't find what they're looking for on the website right away, they'll quickly move on to another site.
Many users also use their mobile devices to shop online. In that case, customers should be able to browse, find, and purchase what they want on your website with ease, no matter what device they're using.
Email Marketing
Easy and cost-effective, email marketing is one of the most effective strategies for harvesting leads and converting them to sales. A robust email marketing campaign also helps improve customer retention and reduce cart abandonment.
Through email, you can maintain contact with customers and convince them to return for another purchase. An effective way for customers to subscribe and follow your site is to send exclusive promo codes, discounts, gifts, and notification about deals and sales via email.
Strategies to Reduce Cart Abandonment
Shopping-cart abandonment hurts many businesses every year, but most of the time, it's not the fault of the customer. High extra fees, a long and overly complicated checkout process, security reasons, and limited payment methods are among the many reasons customers abandon their carts.
Many of the causes of cart abandonment can be resolved by the following solutions:
Making your website more user-friendly and secure
Simplifying the checkout process
Adding more payment methods
Allowing guest checkout
Applying those solutions can help reduce shopping-cart abandonment on your e-commerce site, but every customer and business is different. You should find out the exact reasons your customers are abandoning their carts to come up with solutions that target their concerns.
User-Generated Content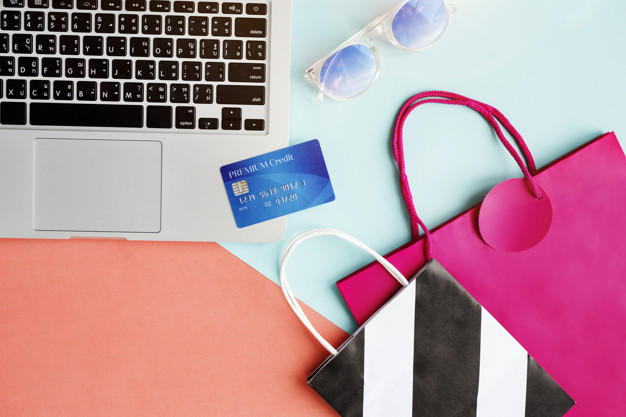 Creating user-generated content (UGC) is a popular strategy used by up-and-coming e-commerce businesses. For one, it's a great way to create hype around your business and products and generate and get authentic content of your products and services. Most importantly, UGC puts the focus on customers.
The following are some of the methods used to create user-generated content:
Social media poll or survey
Hashtags for your products, services, and events
Contests and giveaways on social media
Customer stories and narratives
Interview with field experts
Partnership with influencers
UGC works because 92 percent of customers trust ordinary people like them more than they trust marketers.
Customized Packaging
The unboxing experience is a valuable part of shopping online. Because customers don't get to physically interact with the product and the shop, it can be tough to leave an impression. That is why many e-commerce businesses are scrambling to come up with ways to have more meaningful interactions with customers.
Giving the customer an unforgettable unboxing experience is one way to achieve that goal. Packaging products in a way that builds up anticipation, excitement, and happiness attaches emotions to the experience, creating a lasting impression. Customers who have positive experiences with a business are more likely to return and purchase more.
The packaging is also vital in getting the product to the customer in good condition and cutting down costs. Packages go through several places before they arrive at the customer's doorstep. Secure packaging is essential to keep the product protected inside.
The packaging should not be too big or small for the product, which is why it's better to use high-quality, fulfillment-friendly custom boxes for shipping goods and items. Customized packaging lets you save money on shipping fees and reduces the chance of damages and returns.
Key Takeaways
Marketing plays a crucial role in the success of an e-commerce business. With the crowded online marketplace, you need to make yourself stand out, or you risk getting buried by the competition. Having the following e-commerce marketing essentials can help you achieve that goal:
A user-friendly website that's also optimized for mobile
A robust email marketing campaign and strategy
Strategies to reduce shopping cart abandonment
User-generated content
Customized packaging
These essential are important tools you can use to reach your audience, gain new customers, retain old customers, build your presence, and ultimately, establish your e-commerce business.