In the world of wearable technology, the Apple Watch has undoubtedly made its mark. With its sleek design and powerful features, the Apple Watch has become a must-have accessory for tech-savvy individuals. However, what truly sets the Apple Watch apart is its versatility, allowing users to express their personal style through interchangeable watch bands. In this article, we'll explore the world of Apple Watch bands and how they can elevate your tech style like never before.
Types of Apple Watch bands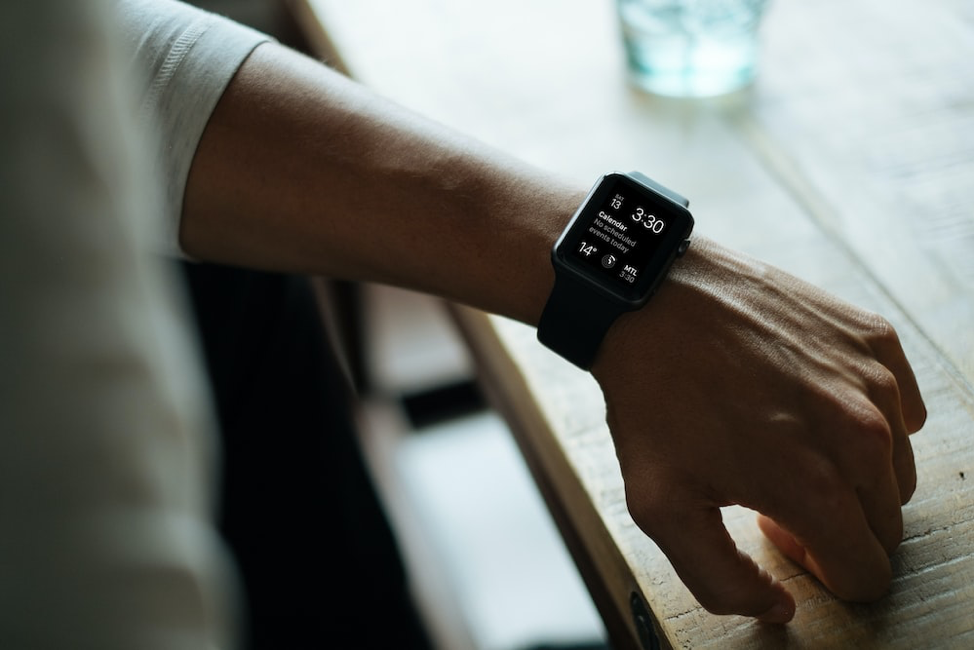 Apple offers an extensive selection of bands to cater to various tastes and preferences. Let's explore some of the popular options:
Sport Bands
Sport Bands are perfect for active individuals who want a comfortable and durable band for their Apple Watch. Made from a smooth and sweat-resistant fluoroelastomer material, these bands are lightweight and easy to clean. They come in a range of colors, allowing you to match them with your workout gear or add a pop of color to your everyday attire.
Leather Bands
For a more sophisticated look, leather bands are an excellent choice. Crafted from genuine leather, these bands exude elegance and luxury. They age beautifully, developing a unique patina over time. Leather bands are available in various styles, including classic buckles and modern magnetic closures, giving you the flexibility to choose the one that suits your taste.
Milanese Loop
The Milanese Loop is a stainless steel mesh band that offers both comfort and style. Its woven design creates a breathable and lightweight feel, making it ideal for all-day wear. The adjustable magnetic closure ensures a perfect fit, while the metallic finish adds a touch of elegance to your wrist.
Link Bracelet
If you're looking for a band that exudes sophistication and refinement, the Link Bracelet is a perfect choice. Made from stainless steel, this band features a sleek and polished design that seamlessly integrates with the Apple Watch. The individual links are adjustable, allowing for a precise fit, and the butterfly closure ensures security and comfort.
Nylon Bands
Nylon bands offer a casual and sporty vibe to your Apple Watch. They are lightweight, breathable, and perfect for everyday wear. With a wide range of colors and patterns available, you can easily find a nylon band that complements your style. Whether you're going for a laid-back look or adding a pop of color to your outfit, nylon bands provide versatility and comfort.
Stainless Steel Bands
For a refined and modern aesthetic, stainless steel bands are an excellent choice. These bands are crafted from durable stainless steel and offer a sleek and polished look. With their sturdy construction, they provide long-lasting durability and a touch of elegance to your Apple Watch.
Ceramic Bands
Ceramic bands are the epitome of sophistication and luxury. Made from high-quality ceramic material, these bands are scratch-resistant, hypoallergenic, and incredibly durable. The smooth and refined finish of ceramic bands elevates the style of your Apple Watch, making it a statement piece.
Popular Apple Watch band colors and styles
Now that we've explored the various types of Apple Watch bands, let's delve into the popular colors and styles that can truly enhance your tech style.
Classic and Neutral Tones
Classic and neutral tones such as black, white, gray, and brown are timeless choices that effortlessly blend with any outfit. They provide a versatile base that allows you to accessorize your Apple Watch according to your mood or occasion.
Vibrant and Bold Colors
If you're looking to make a bold fashion statement, vibrant colors like red, blue, green, or even yellow can add a pop of personality to your wrist. These vibrant hues can liven up your look and showcase your unique style.
Patterns and Prints
For those who prefer a more expressive and artistic flair, Apple Watch bands with patterns and prints are a fantastic choice. From stripes and floral designs to geometric shapes and animal prints, there's a band for every creative taste.
Choosing the right Apple Watch band for your style
With the plethora of options available, it can be overwhelming to choose the perfect Apple Watch band that suits your style and needs. Here are some factors to consider:
Consider your wardrobe and personal style
Take a moment to assess your wardrobe and personal style. Do you lean towards casual, formal, or a mix of both? Consider how the band will complement your existing outfits and ensure it aligns with your overall fashion preferences.
Matching the band with your Apple Watch model
Different Apple Watch models have distinct designs and materials. It's essential to choose a band that complements the aesthetics of your Apple Watch. For example, if you have a sleek and modern Apple Watch, a stainless steel or Milanese Loop band can enhance its elegance.
Comfort and durability factors
Comfort and durability should not be overlooked when selecting an Apple Watch band. Consider the materials used, the weight of the band, and any potential allergies or sensitivities. Opt for bands that offer a comfortable fit and are designed to withstand daily wear and tear.
Apple Watch bands are game-changing accessories that allow you to elevate your tech style and make a personal statement. With a wide range of options available, you can choose bands that match your wardrobe, reflect your personality, and enhance the aesthetics of your Apple Watch. Whether you opt for sporty, elegant, or vibrant bands, the possibilities are endless. So go ahead, explore the world of Apple Watch bands, and find the perfect one to express your unique style.