Best SNES Emulators: If I ask you if you love games, what will be your reaction? You will be like if course we do like everyone loves games. That is very true, gaming has become an important part of life, especially for teenagers. However, we are not saying that adults can not play games, indeed they can. Most of us grew up playing games on different types of consoles, whether it is our computer (PC), and handheld devices. Nowadays, games like PUBG and free fire, etc are extremely popular among kids and teenagers. They give you a great amount of thrill, joy and you can pass time with them when you feel bored.
However, there is a term called Super Nintendo Entertainment System (SNES). We are sure you do know about the SNES is how we used to play games on the Super Nintendo Entertainment System (SNES).
Can I ask you one more question? Do you miss playing retro games? Well, I think most of us do. But, a problem arises when we get to know about the devices we are presently using that do not support these old games and applications.
But, you do not need to worry a bit, when we are here. In case you are up for all the retro games which you are not able to play on the device you are using currently, we have got various SNES emulators that will help you to revisit the childhood moments again. Here, in this article, we have made up a list of the top 10 best SNES emulators that you can get for your Android device.
Now, you must be wondering why there are so many emulators, just tell us one or two and we will go for that only. But folks, the 10 emulators we are going to discuss here in this article, have different features and often vary from one to another. Hence, we are giving you a choice by providing a variety of these applications and then you can read all about them before making the final decision. Here, we are hoping that you find the best match from our list of the best 10 emulator lists.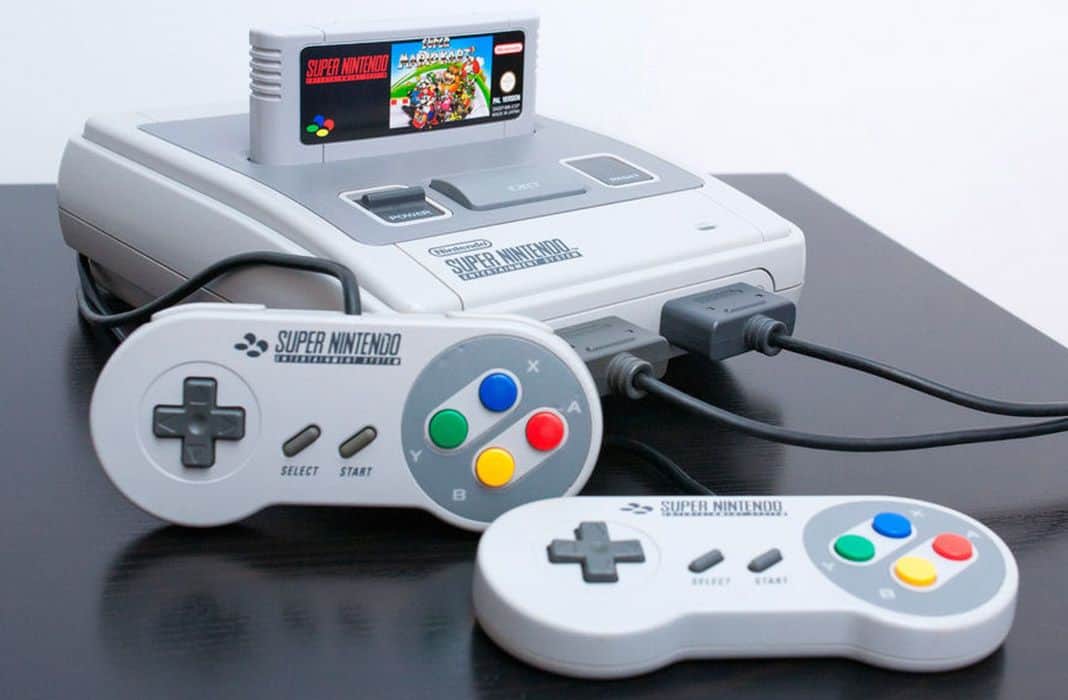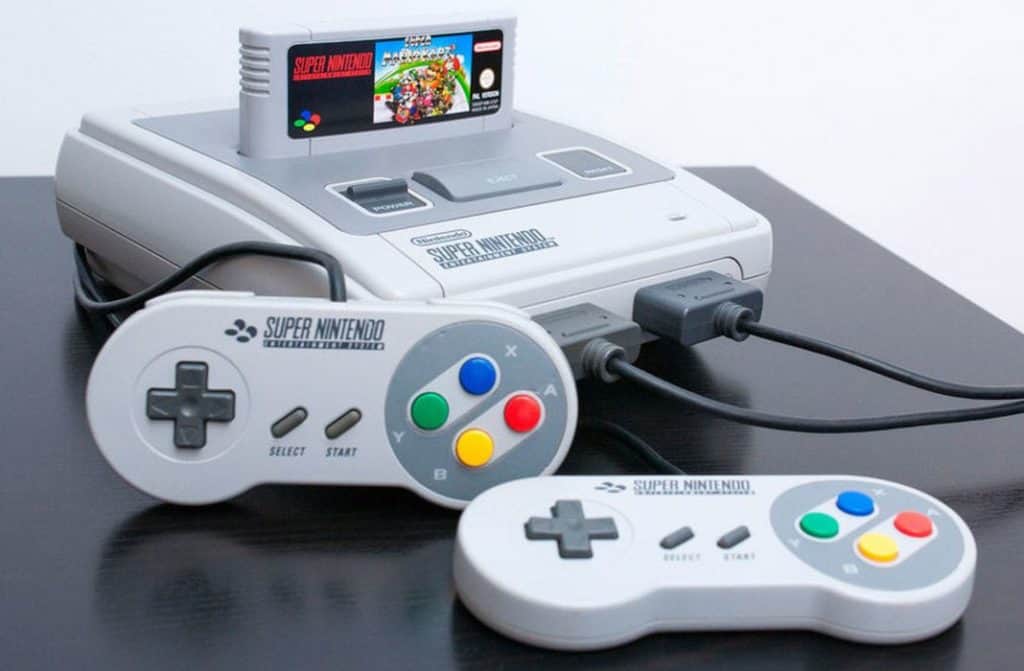 Before this, let us tell you more about the Super Nintendo Entertainment System: Well, the Super Nintendo Entertainment System or SNES also known as Super NES or Super Nintendo, is a 16-bit home video game console that is utilized by gamers all across the globe. SNES was developed by Nintendo.
Note: Let us tell you that emulators themselves are legal, however, if you download ROMs or ISO images of games that you intend on playing on the emulator come under the category of piracy or illegal activity. Hence, to prevent any legal issues, we want to recommend that you only play games that you already own or ones that you have ripped from the CD or cartridge yourself. By doing this you will be far away from legal consequences.
Here is the list of the top ten best Emulators that you can have for your Android phone: Here now we dive into the main topic of the article, which is to present the top ten emulators for you.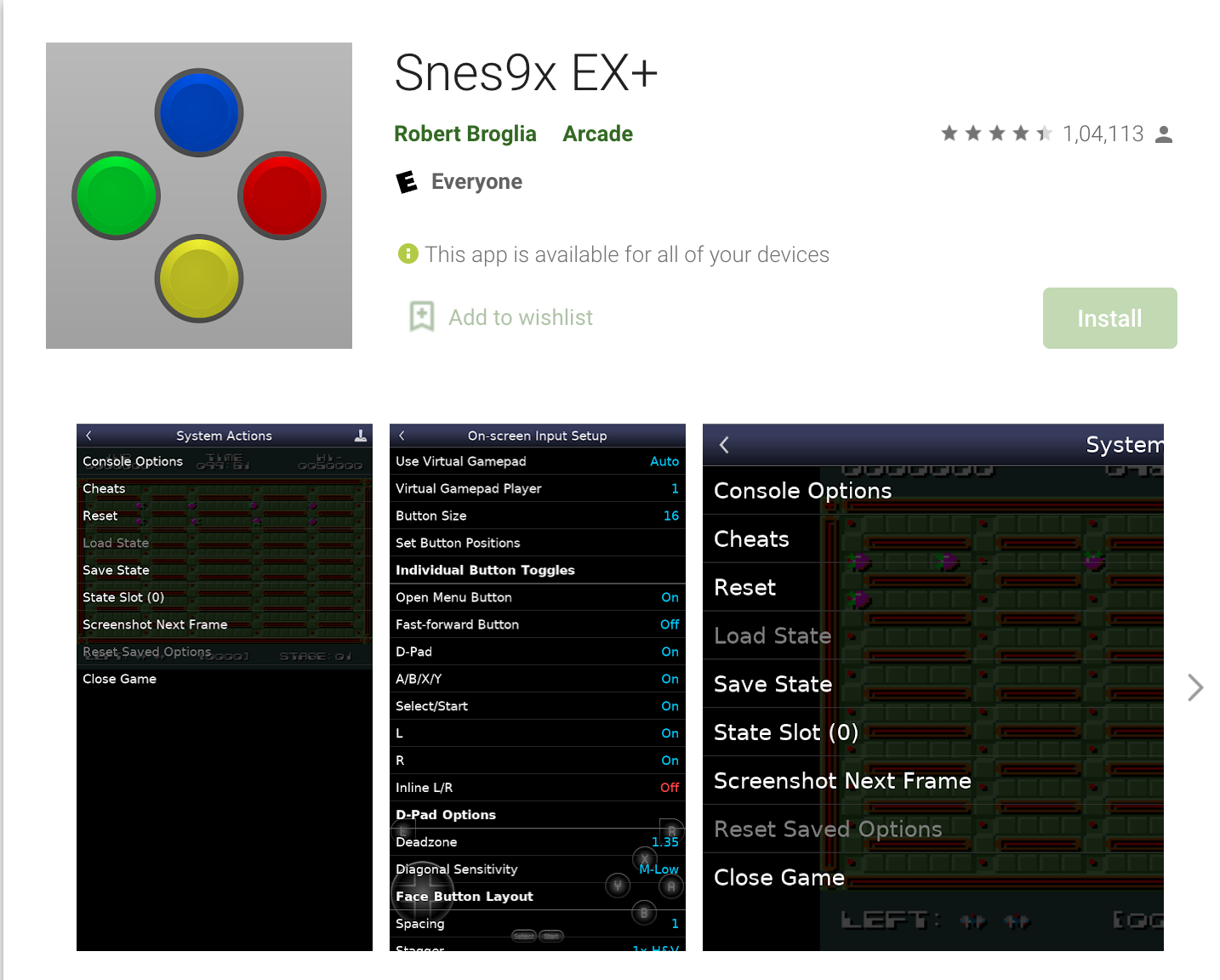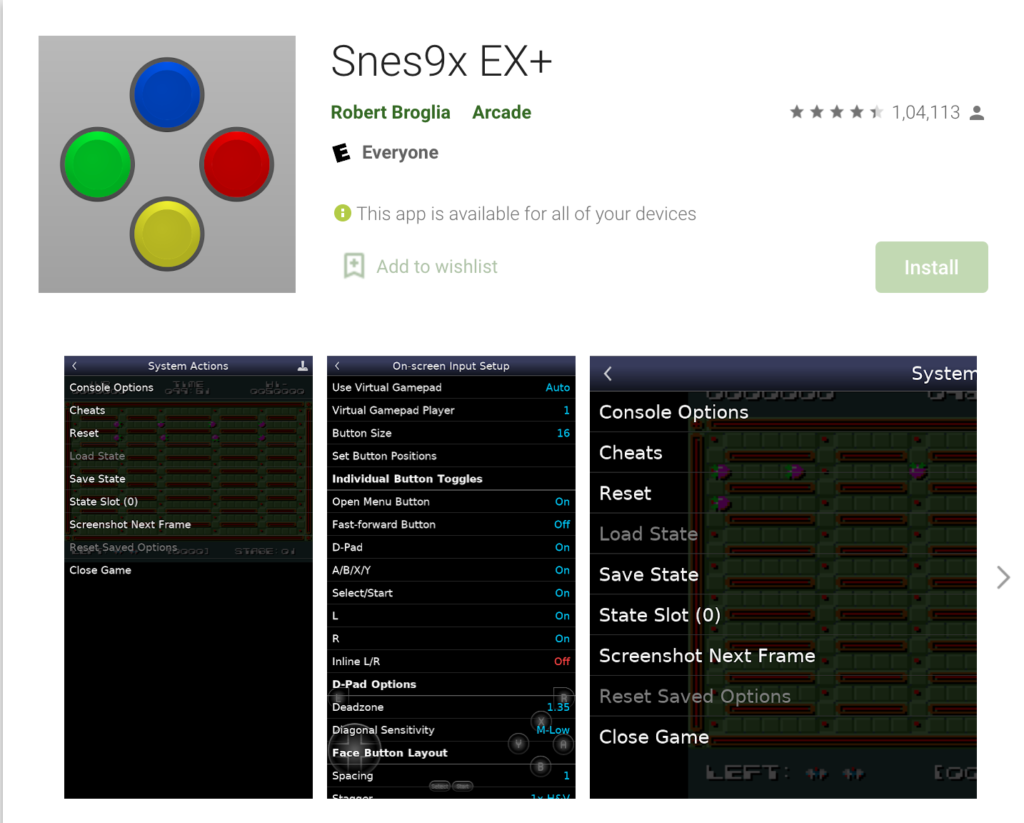 We are going to start with a free application that can be downloaded from Google Play. The name is Emulator for SNES and it is one of the very basic, simple, and best applications of this sort. You know what after downloading the application, download SNES ROMs, load the game, and start. The application is totally free and there will not be in-game buys at all. All things considered, it is a steady form that accompanies every one of the potential features you will require
Want to know what makes this tool good? Let us tell you, this emulator offers Bluetooth support, quick forward mode, and the capacity to utilize cheats. Obviously, this was a little look at the potential outcomes it can do. There is no paid version meaning you should become accustomed to advertisements that are not too irritating. The emulator is additionally known for incidental sound issues however they are very rare.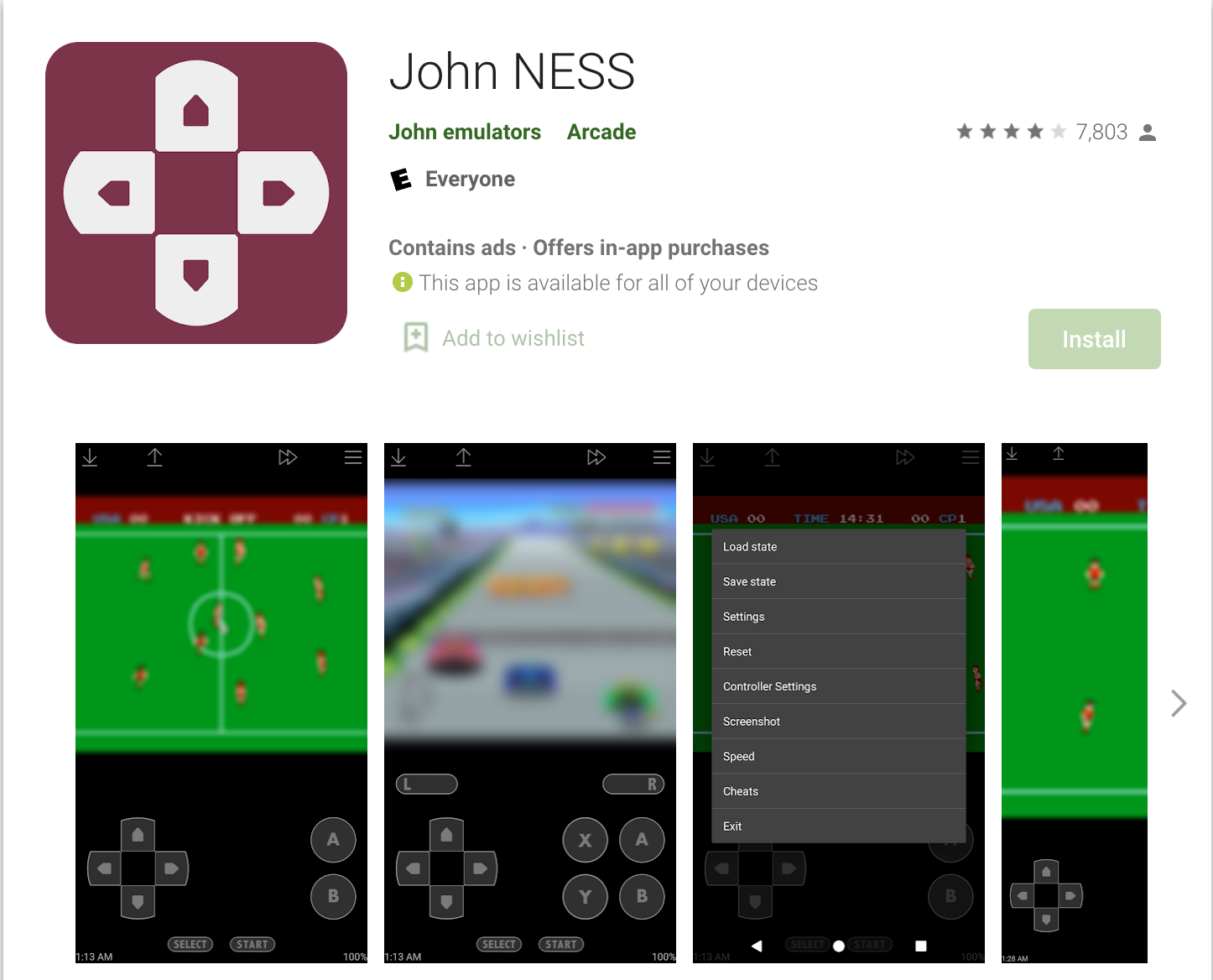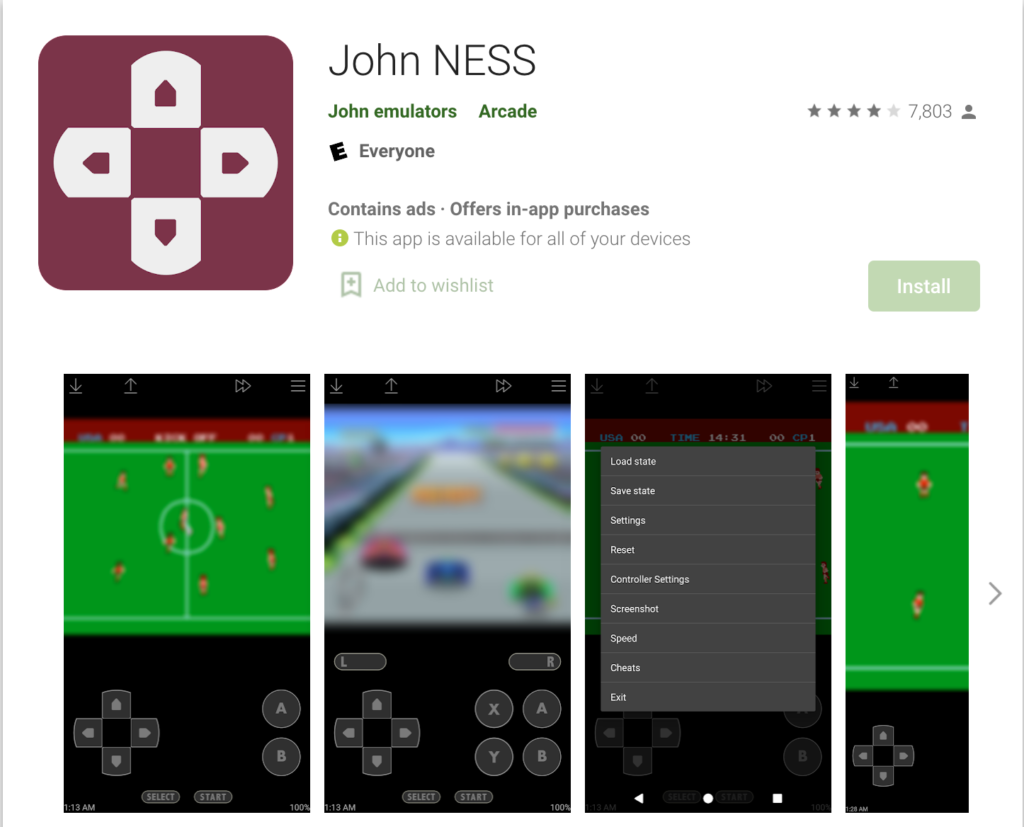 Here comes John NESS in our list of best SNES Emulators for Android phones. In case you are so obsessed with the most realistic SNES gaming experience, trust us you definitely need to give a try to the John SNES emulator. You know the primary benefit of John NESS is the motor or engine it utilizes. It is a similar motor utilized in a true official console so the general impression is more practical. The emulator is viable with different regulators that utilize Bluetooth, Wireless, or on-screen units. We additionally liked the capacity to run any game, utilize slow mode, turbo button mode, quick forward, use cheats thus considerably more. John SNES is just amazing with regards to the stunning features.
Start with the free version, which accompanies basic features and offers you the capacity to get the best impression of the potential outcomes. In any case, if you are searching for the best gaming experience, the paid version is such a great deal for you. It is also free from unwanted ads. John NESS presently upholds all the past SNES games also.
3. RetroArch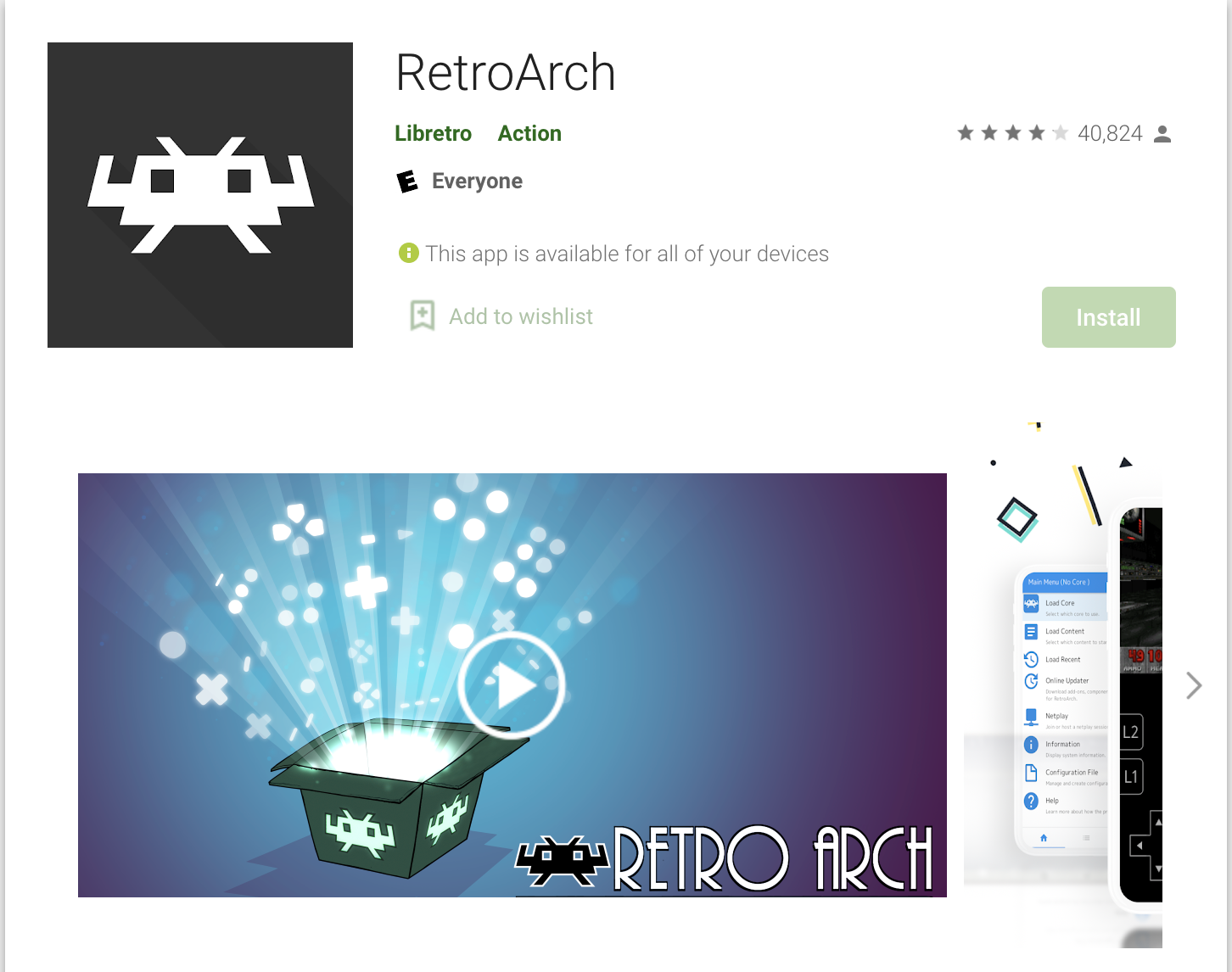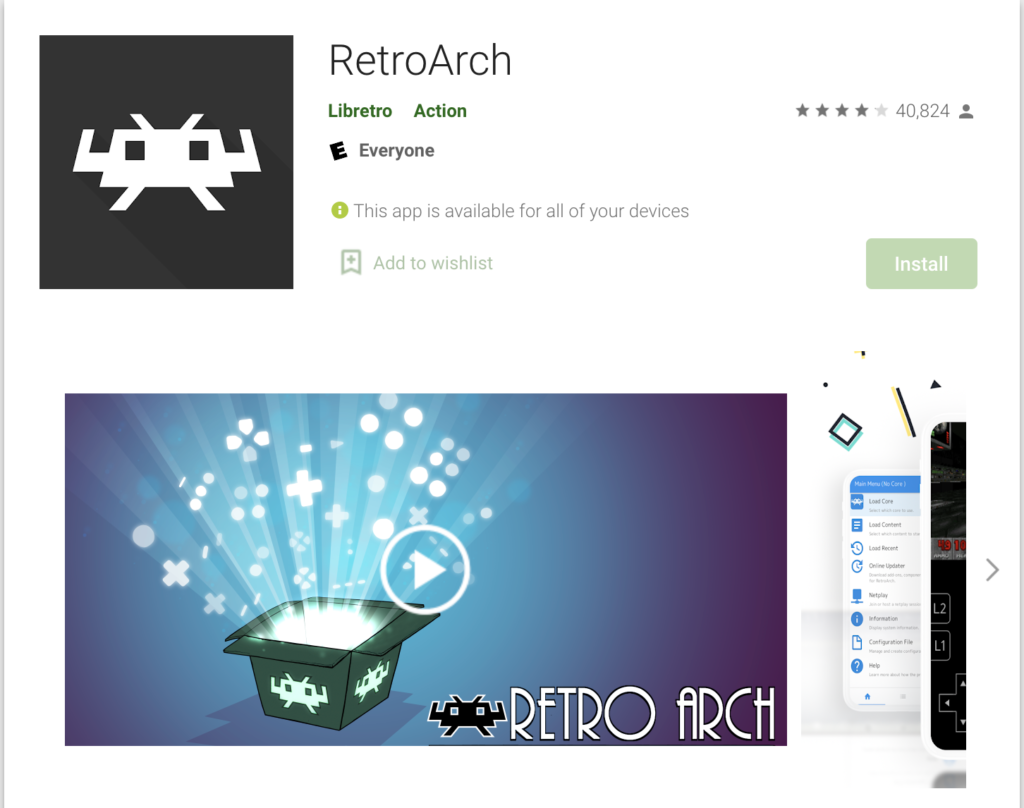 The amazing Retroarch comes at the third position in our list of best emulators. Want to know why? Well, because firstly, it is free to use and it gives you great features. You know what, the best thing about the RetroArch is that it can run various games intended for various platforms. Obviously, SNES is one of them. This made it a famous choice or option among gamers who want to attempt a wide range of games and who want to capitalize on the emulator. Standard features are carried out and the emulator is an open-source one.
Talking about the compatibility rate, it is at the highest level, close to the pace of supported systems. On-screen controls are upheld also and the emulator is at present accessible in a stable version. There are no bugs and it functions amazingly on various cell phones and tablets.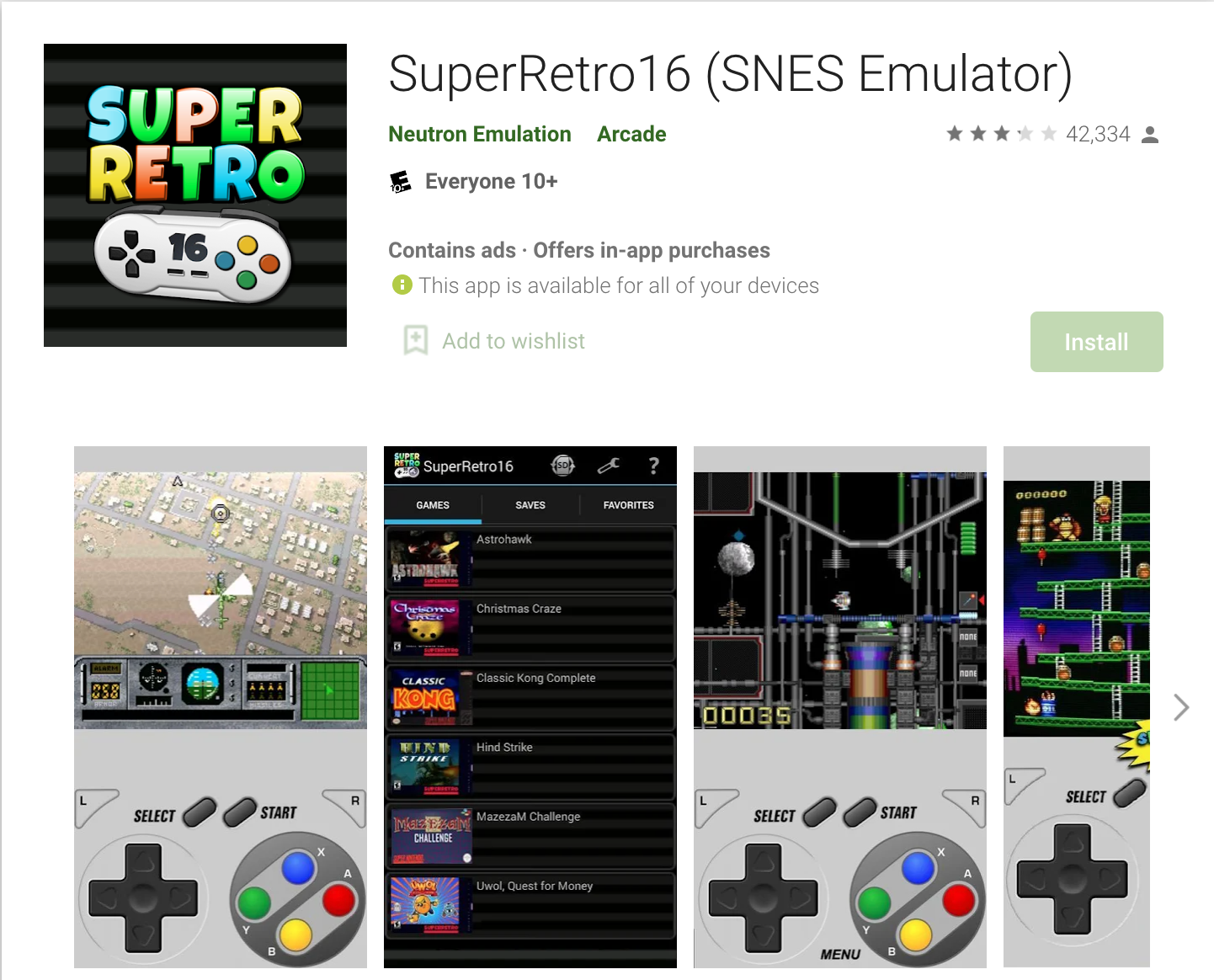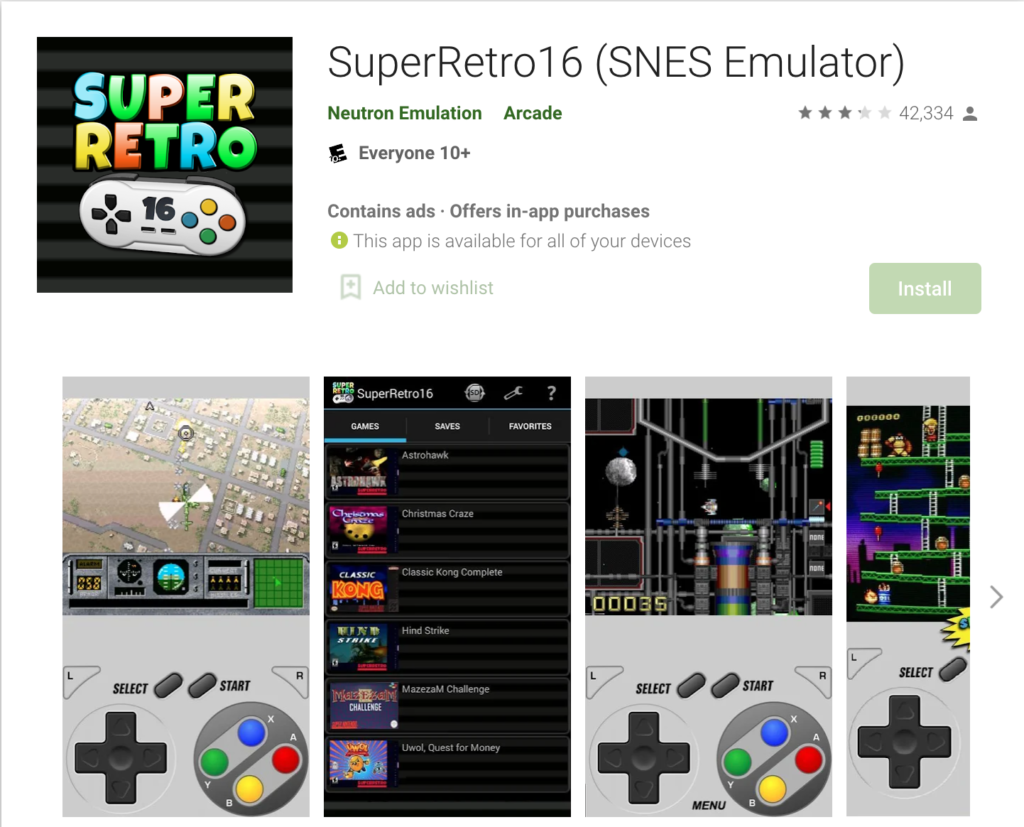 Here comes the SuperRetro16, well folks you can not have this app in free forms so you have to pay for it. Then again, investing your money will give you a lot of benefits. There are a ton of screen enchantment options that users can attempt or use in this. The objective is to make an emulator that is steady, viable, and accompanies advanced capacities. In the event that this is the thing that you are searching for, the SuperRetro16 has to be on your list. Furthermore, it comes compatible with different games, offers quick forward, on-screen controls, and multiplayer options.
You know what we honestly preferred the video enhancement system available, however, they likewise make it somewhat confounded to utilize. That being said, we would suggest it for our users who are looking for the best gaming experience and who need to adjust the gaming to suit their individual inclinations. As far as the value for your cash, it is ideal for you.
5. Snes9x EX+
Snes9x EX+ has come fifth in our list of best emulators because it is great, versatile, and comes with amazing features. We are very sure that you likely have experienced this emulator more than once. It is presumably the most established and the most complete application of its sort and certainly ought to be on your list of alluring or desirable emulators. The emulator is exceptionally simple to utilize and it accompanies every one of the features you will require. For example, you can save and load games out of the blue, you can utilize regulators and you can use on-screen controls. Likewise, you can also stack ZIP, SMS, and SFC files. 
You know what, the user interface (UI) is more seasoned and decisively you can see that it has been available for a long period of time. At any rate, the emulator is helpful, profoundly compelling, and accompanies extraordinary features which you can utilize if you get this application for you. The most awesome thing, it is totally free and there are no in-game purchases. Sounds cool right?
6. NES.emu
This acts as a great alternative for the SNES9x EX+ emulator. NES is quite similar in appearance as well as other features but like every other model, it also has its fair share of differences as well. Starting from the top, this emulator allows its users to play all their games in landscape mode. Meanwhile, on the other hand, SNES9x EX+ only supports portrait mode. There are a few distinguishing characteristics in the user interface of both the emulators, but NES has a slightly more appealing interface. As like every other emulator in the market, it also comes with an 'n' number of options you might need.
The possibilities are infinite. You can play games on this beast, use cheats on Android and choose to save and load whenever you wish to. If you ever think of using retro controllers, you've come to the right place. This emulator has some prerequisites that go as follows- a smartphone with a 1 GHz processor. RAM should be adequate too. This means that the older version of Android phones will not support this emulator.
7. EmuBox
EmuBox is an emulator that can be used for all sorts of ROMs such as SNES and GBA along with so many others available in the market. This is well designed and is filled with an insane amount of features. You can choose to save games or load games whenever you want, use controllers and enable the fast forward mode for speedy gaming.
Although the free version is free and available in the market for use, it comes with a lot of ads. In order to actually remove them, you will have to pay for the premium version which is more than just affordable. It can cause quite a big dent in your pocket. To summarize what we just wrote, EmuBox is a more than ideal choice for any gamer who wishes to play games that are developed for different consoles.
8. 2600.emu
This emulator is an open-source Atari 2600 VCS emulator. It is based on the mechanics of Stella 4.7.3. So if you wish to pick this emulator, you will go back in time and get the nostalgic feeling of Atari once again. This emulator can save states for you, support ROMs in many formats (.a26, .bin, ZIP, RAR or 7Z files) This emulator is totally compatible with any Bluetooth and USB controller and it can work in any orientation such as portrait or landscape.
9. ePSXe
This is a PlayStation emulator for Android devices and it was in the hype with the millennials. It is the ported version from the ePSXeor PSX and it works seamlessly on mobile devices as well. It comes with distinguishing features like virtual touch screen pad support, hardware button mapping. It also supports analog sticks, devices with a keyboard, Xperia Play, Xbox 360, and several others. This emulator has to support systems for ARM and Intel Atom X86. Also supports HD enhanced graphics, cheat code generators, and memory card compatibility.
10. PPSSPP
Last but not the least, we have the PPSSPP emulator on our list. As the name suggests, this is an emulator for PSP devices. The major drawback of this emulator is that it does not come with games, so you will have to get some games online from which you can start playing them on this emulator. Make sure you get the games in .iso or .cso format and keep them in the phone's storage, or even better you can put them in the PSP/games folder. After doing these steps, all you have to do is sit back and play the games.
Conclusion
So, folks, that was the list of not only the best SNES emulators however even some old-school consoles which have been picked up for you guys only. We expect that you will find all the necessary information and data about the emulators that bring you to this article. We are also sure that you will have a great time enjoying the old games on your android mobile phones. In any case, if we by chance missed your favorite emulator, you can let us know below in the comment and we will surely consider that. You can also tell us how you felt after playing on these emulators. Do you have any suggestions or feedback? Please feel free to share your thoughts, we would love to read them. Now, enjoy!