Beginning your first affiliate marketing endeavour can be daunting. There is a lot of information and even more misinformation, making it difficult to separate the facts from the fiction. If you are wondering what affiliate marketing is, this article will explain this popular way of earning income from home.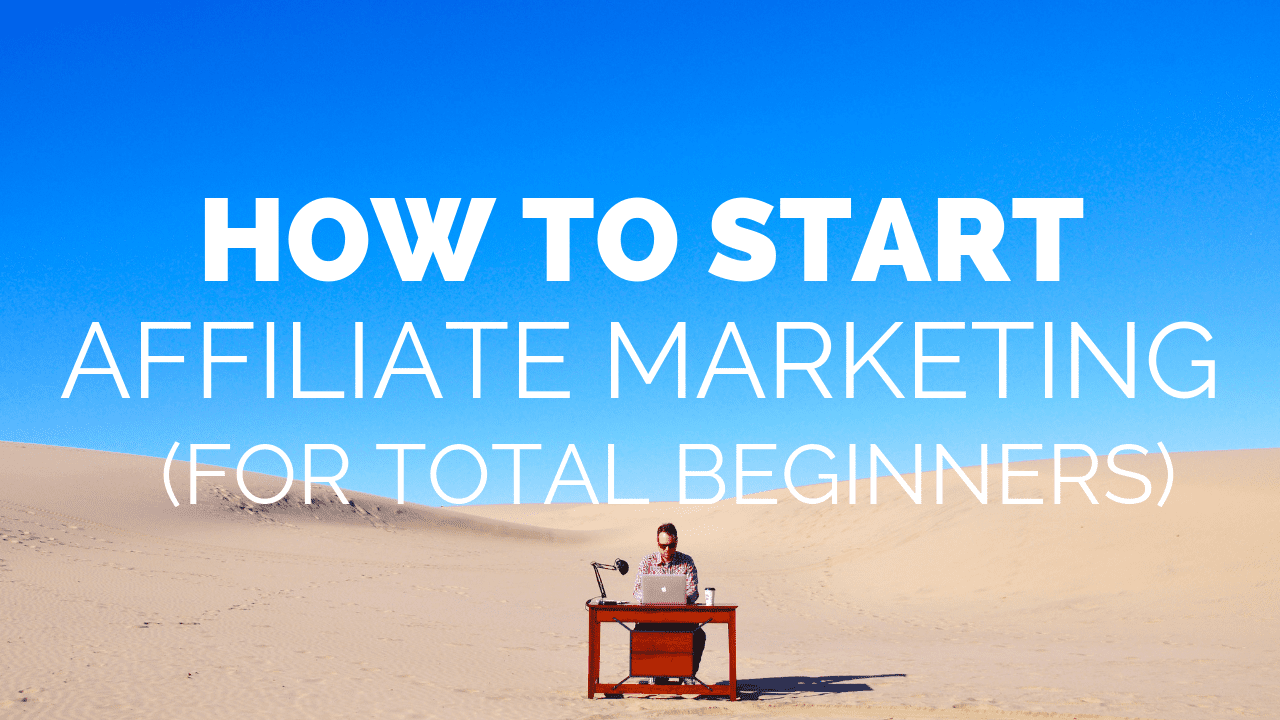 What Is Affiliate Marketing?
According to a study conducted by Forrester, more than 80 per cent of the advertisers surveyed use affiliate programs to expand their sales and customer reach.
The basic concept behind affiliate marketing is that, as an advertiser, you pay other people to help market your products for several possible reasons.
They may be paid per lead or sale they generate using promotional methods like SEO (search engine optimisation), PPC (pay per click), advertising campaigns, or blogging.
As an affiliate marketer, you can potentially make money by promoting products that are not your own. You generate traffic to the merchant's website and get paid for each person who follows through with a purchase.
Earnings vary widely, depending on how well you can drive traffic and how many people choose to buy a product you recommend.
When you think about what is affiliate marketing, you must understand that there are no guaranteed means of earning money with affiliate marketing.
It's crucial for you to test different methods and offers to determine what works best for your niche, audience, skills, and talents.
How Do You Join an Affiliate Program?
Joining an affiliate program is easy. You go to the merchant's website and look for a link that says "Affiliate Program," "Partner with Us," or "Join Our Affiliate Program."
Depending on the company, you may be required to enter your contact information and other details like in this example:
It will vary from company to company, and some merchant websites will provide you with a range of potential affiliate links in different categories.
Affiliate banners and links can be placed on your website using the HTML code that the merchant provides. Some companies even have applications that allow you to place their banners on your site.
What Are the Different Affiliate Models?
There are two primary affiliate models that merchants use to compensate affiliates for promoting their products or services.
The first is a pay-for-performance model, in which an affiliate earns money every time they drive traffic to a merchant's website, and someone makes a purchase there.
It is typically the most popular type of affiliate program because it allows companies to pay affiliates only for sales they generate.
The second model is called the cost-per-action (CPA) affiliate marketing structure, under which affiliates are paid every time a person completes an action, like making signups or lead generation form submission.
This affiliate program is less popular because merchants have to pay affiliates even if they don't generate a sale.
What is Needed to Be Successful as An Affiliate Marketer?
While there are no set standards, you should understand how the affiliate industry works and create a niche by choosing a specific audience or product type.
For instance, if you choose to promote business opportunities, you should become an expert on those types of offers.
Understanding the needs and wants of your audience is equally important as understanding the product or service itself. You can achieve this by making a list of popular products and vendors in your niche and researching why people buy and how they use those products.
Your success as an affiliate marketer will largely depend on your ability to drive targeted traffic to merchant sites and convince people to buy products using persuasive messaging within your niche.
You should also consider how good you are at writing sales copy, creating promotional video ads, taking quality photos, and driving targeted traffic to merchant sites.
What Do You Need to Know Before Joining an Affiliate Program?
You should understand how the industry works before you join any affiliate programs. Look for reputable affiliate marketing programs by doing your research, reading reviews, and comparing different offers.
Merchants should provide you with information about how their affiliate programs work and tools, such as banners and links, to help you promote their products.
They should also tell you how much money they will pay for leads or sales. Affiliate marketing programs usually run on a "pay-for-performance" basis, which means the merchant only pays you when a person buys a product after clicking your link or being redirected to the merchant's site from your website.