Search engines have revolutionised the way we find information and who we consult to provide us the answers for the burning need-to-know questions.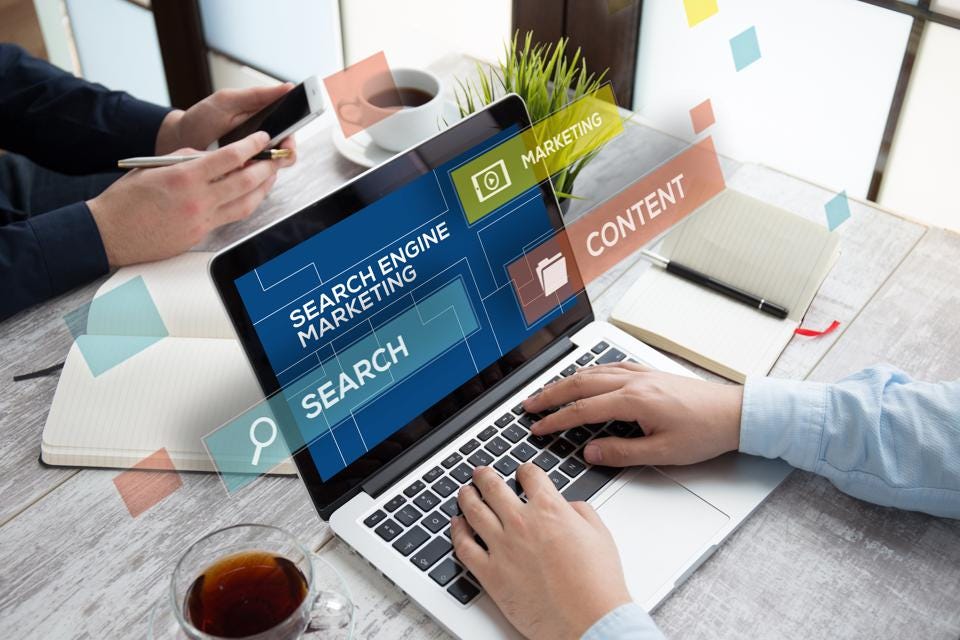 From contracting a plumber to fix a broken pipe at short notice, to finding that must have recipe to impress your in-laws, search engines are intent on providing the best possible answer to every question imaginable – and they're getting better at it.
Google, the largest search engine in the world, currently commands much of the world's market share when it comes to search engine traffic. Intent on providing the best answer for your query, Google's algorithm is jealously guarded, with the US-founded company providing self-styled guidelines to webmasters on how to create the best possible site in any given niche.
Of course it all depends on what country you are searching from. Local ranking factors can have a major impact on the results displayed in front of you. Bearing that in mind, here are some of the most competitive markets across the world today.
Online betting and casino
Using the internet as a gateway to access odds for sports betting and online casinos is a relatively recent development. Many brick and mortar bookmakers only started establishing a presence online towards the back end of the noughties and early 2010s.
Since then a whole treasure trove of sites specifically geared to operating online have become established over the last decade. Online casino remains a tough SEO market to crack, but with the status of legal sports betting opening up in a number of markets across the world the search term betting sites has skyrocketed in popularity such is the plethora of options on offer. Having an effective expert comparison site has become a must for many.
The efficacy of ranking differs widely depending on your targeted country in question but with entrenched markets like the UK and now with the US opening up for business, this SEO niche is set to become increasingly more precarious and competitive.
Adult entertainment
Make no boners about it, the internet has come a long way since the late 90s and early 2000s, when it still had a distinctively more nefarious reputation. Our World In Data shows that internet usage had a significant boost around the turn of the millennium and has been on the rise ever since.
With that upsurge in usage came the proliferation of intent and in a wider array of businesses looking to establish a presence and project their brand online. However the search for adult entertainment and related keywords still remains one of the most competitive SEO markets out there today.
Weight loss
Seemingly a perennial problem in the modern age and one of the biggest consumer driven markets in the world is of course weight loss. The weight loss industry, and by proxy the wider fitness industry, was huge before it made it on to the world wide web. With over 500,000 searches per month for the core keyword in the United States alone it is no surprise why it has been one of the traditionally more difficult markets in which to make an impact.
This market sector is perhaps one of the more evergreen niches to be found in terms of SEO competition, with enough worldwide and local traffic consistent on an annual basis to keep it competitive year round. Monthly searches stabilize at around 500,000 per month but peak in the first quarter of the year at over 600,000 and look on the upward trend.
Loans and finance
Much like online gambling with a market driven by intense competition and minimal product differentiation, loans of a number of varieties are particularly hard to rank for and largely require expert consultation to get the best deal possible.
That being said, loans come in all shapes and sizes and it can be difficult to bring this whole industry in line with a single SEO driven niche. Strictly when it comes to loan comparison and finance, particularly in the US, it's tricky to find a more difficult market to break into.
Hotels and travel
We've cheated a bit here by lumping this all together into one category, but generally speaking anything in a price comparison niche is dominated by steadfast operators and affiliate companies who take their SEO seriously.
The SERP for a comprehensive term like "hotels" is one of the most highly developed and varied that a search engine such as Google has to offer. Complete with sponsored ads, a localised on-page search engine, and detailed, annotated maps offering product comparison at a number of junctures, landing on the top page really is prime real estate.
Commanding an impressive 60 million searches at the time of writing, a catch all query such as "hotels" remains one of the single hardest and most numerous search terms you'll find on the internet.
SEO
We'll give you this one for free. No wonder that the SEO experts know how to rank their content in the top spots on search engines like Google. It almost goes without saying – a saturated, competitive and expert driven SEO niche is SEO itself!