It is fascinating to witness the potential of blockchain in revolutionizing so many industries. From healthcare and banking to real estate and cloud computing, many sectors have opened their doors to this incredible technology, greatly benefiting from its features.
Now, blockchain is starting to impact SEO as well, profoundly impacting marketers and helping them attract relevant traffic to their websites. While its applications were once only limited to Bitcoin, allowing investors to buy bitcoin p2p and potentially make huge profits, blockchain has evolved significantly over the years and is now a valuable tool for SEO optimization.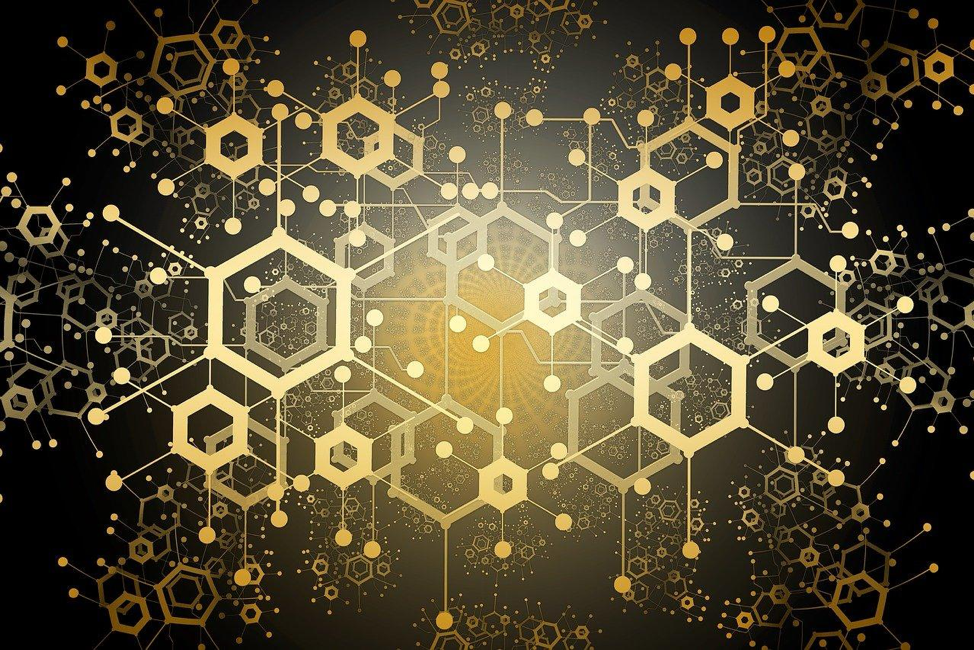 How blockchain enhances traditional SEO
SEO, which stands for search engine optimization, is the cornerstone of digital marketing, allowing businesses to boost their online visibility and generate more leads. 68% of online experiences start with search engines, making SEO vital in the digital era. Traditional SEO is already a robust strategy on its own, playing a significant role in optimizing keywords and content to enhance search engine rankings. However, as the digital marketing landscape keeps evolving, emerging technologies like blockchain can bring about significant improvements.
The connection between blockchain and SEO translates into a digital marketing paradigm shift, creating a more trustworthy online ecosystem for both ventures and users. Let's look further at how blockchain is transforming traditional SEO.
Enhanced Transparency
Transparency is vital in SEO – as users seek accurate information, search engines want to meet their expectations by providing authentic and relevant results. Blockchain can enhance transparency in SEO through transaction recording and verification.
By utilizing a blockchain-based platform for transactions, ventures can lower the risk of data breaches and fraudulent activity, which raise concerns for both consumers and businesses. This enhanced transparency plays a role in building customer credibility, helping companies to thrive in a competitive market.
Authentic Content
In the Web3 era, SEO no longer focuses only on optimizing pages with backlinks or keyword stuffing. Instead, there is a shift towards creating authentic, quality content that provides users with the information they need. And this change is driven by AI and its impact on search engines. Keyword recognition is not the fundamental aspect of SEO anymore; now, factual verification, context understanding and sentiment analysis have increased importance.
The emphasis is on creating reliable and accurate content that AI can recognize as valuable. In the digital marketing space, authenticity is simply about remaining true to yourself and your brand's values and beliefs. It's taking a genuine approach to marketing, and instead of using generic content, creating posts that truly speak to your audience. Blockchain plays a major role in ensuring content authenticity, as the content is cryptographically recorded, enabling its verification. As a result, ventures can provide unique content, ensuring they rank high in search engines based on authenticity.
Increased Security
Security is a significant concern in the digital space, which also applies to SEO. Ventures must protect their websites against cyberattacks and ensure the security of user data. With blockchain, SEO security becomes more effortless, offering businesses an innovative solution to create an attack-resistant infrastructure. 
Through its cryptographic nature, blockchain ensures protection against data falsification and manipulation, helping prevent phishing attacks and fraud. This has significant implications for SEO, allowing businesses to safeguard customer data by adopting blockchain technology, thus creating a safer digital experience for users. Enhancing security through blockchain can also increase your website visibility, as it is essential for ranking higher on search engines.
Personalized Customer Experiences
Personalized customer experiences have become crucial in today's modern world. Generic products and experiences are no longer enough to satisfy individuals – they want to resonate with a brand and feel like their hopes, dreams and fears are understood. Businesses can't ignore personalization if they want to retain customers and build trust.
Fortunately, companies can create more engaging customer experiences in several ways, and blockchain indeed represents one of the best solutions. Implementing this technology enables real-time data collection and analysis, which plays a significant role in understanding customer expectations and needs. Focusing on personalization is a great way to make customers feel valued, helping you build long-term relationships and ensure they become repeat buyers.
Targeted Digital Marketing Campaigns
Just having an online presence is no longer enough for your business to succeed. After all, millions of sites and brands are on the market, each vying for customers' attention. How can you make your business stand out in such a competitive market? It's all about creating a successful digital marketing campaign. The role of such a campaign is to boost your brand image, attract new customers, and, ultimately, increase your sales.
Making blockchain a part of your SEO strategy allows you to create targeted digital marketing campaigns whose goal is to reach specific audiences. Targeting has a massive impact on a marketing campaign – even if you use a big budget and make it really appealing by unleashing your creativity, these things won't be relevant unless you direct them towards the right audience. With blockchain technology, you can gain insights into customers' habits, interests, and what they are actively researching, thus creating powerful ads. Moreover, you can use it to track your ads and receive enhanced data on how your audience receives them, adjusting your strategy accordingly and further improving your campaigns to generate better results.
How Can Businesses Implement Blockchain Technology in Their Operations?
As you can notice, blockchain has massive potential to improve your SEO strategies. If you're ready to adopt it in your business, you can do so in a few simple steps:
Educate yourself on blockchain. Start learning about blockchain by attending webinars, reading articles and joining forums. This will help you get a deeper understanding of how the technology works.
Determine whether blockchain is a viable solution for your business. You'll want to determine whether blockchain is ideal for your business, so consider factors like technical expertise, costs, and potential benefits, such as secure online transactions, authenticity of services or products, and so on.
Start small. It is wise to start small and expand your blockchain solutions only after gaining more knowledge of the technology. Monitoring the performance of the technology is also essential, as it will help you make the required adjustments and achieve better results.
Last words
The convergence of SEO and blockchain can transform how marketers approach their campaigns, reshaping the digital marketing landscape and helping businesses thrive by providing a better user experience that focuses on authenticity and increased security and transparency.