Dr Judith Dayhoff puts it the best – IoT has given our inanimate world a digital nervous system. What it essentially does is – it connects our physical entities with the digital web.
Wikipedia says -The Internet of Things (IoT) is a system of interrelated computing devices, mechanical and digital machines, objects, animals or people that are provided with unique identifiers (UIDs) and the ability to transfer data over a network without requiring human-to-human or human-to-computer interaction.
Speaking of achievements, IoT has a whole range of it. Today we'll be talking about one of them – IoT in The Travel Industry.  
So, How Can the Travel Industry Benefit From the IoT?
The fact is customers have high expectations from their journey, and that makes it even more crucial for the travel industry to adopt sensational technologies such as the Internet of Things.
IoT is doing its bit – one disruption at a time.
From streamlining the operational process, making navigation hassle-free, to keep the security of customers and their baggage intact and maintaining the cost-effectivity factor, the travel industry is making sure they offer a customised and enhanced customer experience through IoT.
Precisely, IoT makes this possible – Efficient processes = Loyal customers.
There's a gamut of things the travel industry is doing that you must know about.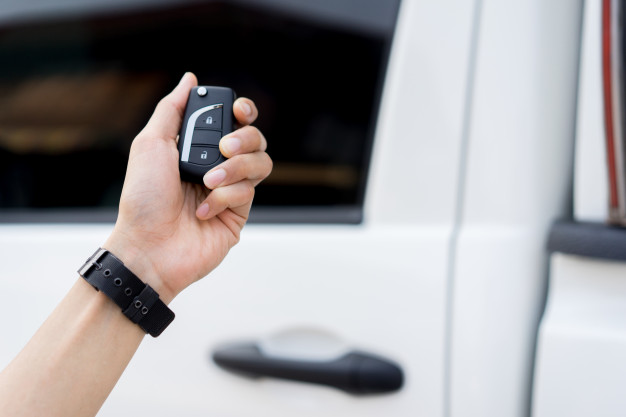 Airport Navigation Assistance – Whether it's your first time or you're a frequent traveller, airports can be confusing. There are so many formalities you need to address, so many different ways you need to go, and of course, so less time that you're bound to get frustrated with the exhausting process. But what if there was a personal assistant guiding you throughout? That would be amazing, right? Well, that's very much possible through IoT. It can easily know your location and make you sail through the process by telling you where to go next- step by step.
Security Line Notifications– IoT is not only an intelligent technology but also a smart one. It can help you avoid any delays to the airport and can also let you know the waiting time. Basically, it prepares the customers beforehand to avoid last-minute confusions. How? If you know well in advance how much time you'll have to wait or if there has been an unavoidable delay – you'll be able to plan your time accordingly.
Digital Guest Experience Improvements – The most alluring thing an industry can offer its customers is –  convenience. Because let's face it – customers are not only looking for the best service, they are also looking for the most convenient one. And IoT can serve that. As it utilizes massive amounts of data, it can personalise the hotel rooms in accordance with the guest's tastes. It basically helps the staff know what exactly their guest wants and this, in turn, makes the service even more easy and efficient.
Bag Tracking  – Imagine you arrive at your destination airport and do not find your bags there. The moment seems like a nightmare, isn't it? Bag safety is an indispensable part of efficient travel experience. IoT makes this aspect of travelling simpler. It helps the airlines and travellers to track the baggage and know its location in real-time so that the risk of displacing it can be avoided.
Maintenance Monitoring – Safety is another aspect of travelling that cannot be compromised. IoT helps the airlines to monitor the technicalities in real-time. How does it help? Heard of prevention is better than cure? That's exactly what applies here. Through IoT, any small glitches are known before they transform into big mishappenings.
But that's not all. There are so many more ways in which IoT is redefining the travel and trucking industry. Let's talk examples!
Personal Control –  The best part about IoT is that it hands over the control to the user. With the technology being accessible with a single click on your smartphones – you can practically adjust your surroundings as per your preferences. Whether it's the lighting of your room or the temperature of your flight seat, all you need is IoT enabled surroundings and your ever-handy smartphone to alter it as per your likes.
Seamless Travel – Don't we all hate delays and confusions? No one appreciates multiple halts during the process because of formalities. IoT solves this by making your travel process seamless. That means, all the information you may need (for which you had to stop at the multiple counters) will now be known to you through IoT on your smartphone. This may mean alerts on your smartphone when your baggage is arriving or not having to wait at the hotel reception (as you'll have your electronic access even before you arrive).
Smart Energy Saving – Energy conservation is a real concern. We all need to be mindful when using electricity. But this is even more imperative for the travel industry. The hotels need to adjust their lights and temperature depending on multiple factors. To keep checking this manually may not always be possible. Which is where IoT comes handy. Internet-enabled devices and sensors can help in optimal heating and switching on high-power lights only when required. These seemingly little things can have a huge impact on energy conservation.
Location Information – IoT can also help you leverage the locational advantage. Meaning thereby, as IoT already works on a large volume of data, and it can also access the customer's location, it can be used to send relevant notifications to the customer's smartphone. For example, the customers can receive information about the tourist attractions of the place depending on their location or can also receive messages regarding the public transport of a particular place.
Maintenance & Repairs – The Internet of Things helps in predictive maintenance. How? All the IoT enabled devices have sensors attached to them which inform about any glitches in the device. Usually, we get to know about the machine's condition when it stops working. IoT, on the other hand, can inform about the slightest abnormality which saves the machines from further deterioration. 
IoT is doing all that and more and the field is evolving at a generous rate. There's so much more we can expect in the near future.
We can expect a more streamlined check-in process. For now, check-in takes time – a lot of it. But with the technology gaining pace – we can very soon expect the check-ins process to be convenient and most importantly less time-consuming. Security can be enhanced through biometrics so it doesn't have to be taken care of manually.
Also, customers can receive a more customised and aware environment in the flights as the emergencies or any minor deviations in their health can be known to the staff through IoT.
Conclusion -IoT is still very much in its nascent phase. It holds immense capability to transform our world in the aforementioned ways. The future we're talking about will be here in no time and we'll experience a refined environment where customers' experience will always be on the forefront.