Sailing in the sea of the digital world may seem a straightforward and risk-free pursuit. However, what users don't realize is the constant threat from hackers and other cybercriminals. It only takes the tiniest of loopholes to allow cybercriminals to breach your privacy.
However, thanks to the latest tech interventions, Virtual Private Networks (VPNs) have risen on the scene like superheroes that help you stay secure and maintain your privacy while using the internet. If you are wondering which VPN is the best, VPNRanks has provided a detailed analysis of the best VPN services in 2022.
If you have decided to pull the trigger on a premium VPN subscription, read this article to support your decision by exploring how VPNs keep you safe in a digital world.
What is a Virtual Private Network (VPN)?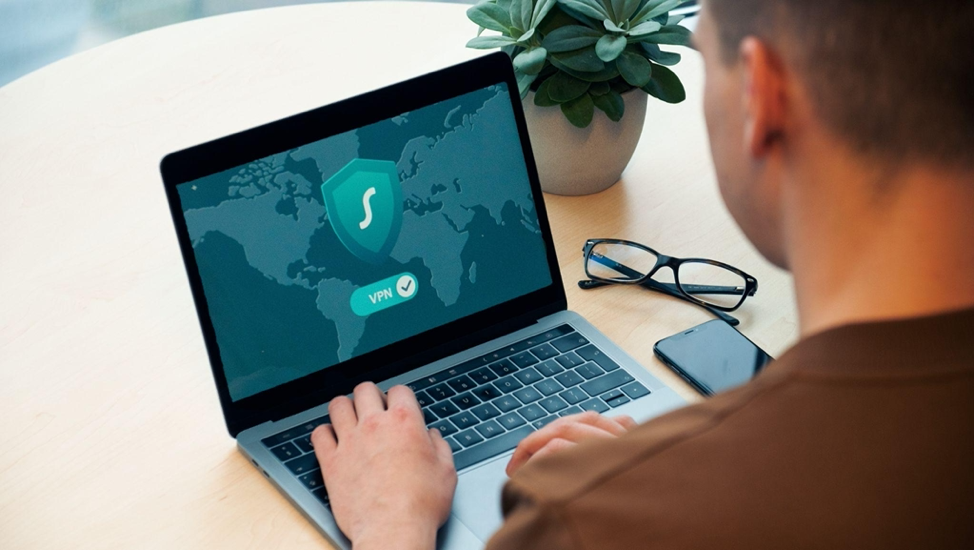 A virtual private network or VPN operates by encrypting the data transmitted between your device and a VPN server. In this way, your internet traffic will be concealed from unwanted access if your ISP or the website you visit is snooping on your online activity.
The ISP or website cannot see what you are doing, as all of the true internet traffic (or "stuff") that moves from your device to the VPN server is jumbled. But, the VPN server still has access to the data that leaves your device (possibly the website or ISP). Therefore, the only thing you are securing is your online connection rather than the actual data that is passing across it.
How Does a VPN Keep You Secure in the Digital World?
By securing your online connection, VPNs prevent others within the same network from seeing the websites you've visited, the software you've downloaded, or the emails you've exchanged. Although it appears straightforward, anyone keeping an eye on your online activity can figure out your IP address, and that information can be used to trace you.
You may feel safer online by using a VPN to ensure that nobody can determine your IP address. Before your device has a broadband connection, a VPN encrypts your traffic from the internet and passes it via secure servers for which you must be aware of how to set up a VPN on your device. This way your online activity won't be visible to your ISP, and the VPN also protects the anonymity of your communications.
1. VPNs can stop malware from infecting your devices
When you use a VPN provider to secure your internet connection, you ensure that malware is not able to carry out its task properly. A VPN server blocks your connection's endpoints by standard, makingard for malware infections to connect with their handlers in or to or receive information.
2. VPNs can block ads from spreading viruses and malware
Many VPN service providers offer additional security features like Adblock. Your devices are always at risk because dozens of websites are filled with viruses. For VPN users to surf safely, software like Adblock ensures that advertising and system viruses are blocked from loading.
3. VPNs can prevent advertisers from influencing your online activities
By tracking your online activity, ad services like Google, Facebook, and Twitter are continuously gathering data about you. They can use this data to offer you customized advertisements, but more significantly, they are open to selling this data to third parties. These services will have a tougher time tracking you if you encrypt your data via a VPN service. They won't have as much of an impact on the content you see on the internet.
Why is Cybersecurity Important?
Perhaps you are thinking if a VPN is actually required. Well, a VPN gives you more online freedom, protection, and privacy.
Our lives are increasingly being spent consuming time on the internet. Online activities include working, banking, staying connected with friends, and entertainment for example streaming on sites like: Netflix, Hulu, BBC iPlayer. It's crucial that none of your personal data ends up in the public domain.
Without a VPN, you risk having more information about yourself revealed than you'd like if you don't safeguard your online connection from governments, hackers, your ISP, websites, and other parties. Your data is protected from all of these parties using a VPN.
What Benefits a Good VPN Offers
That being said, with a number of VPN providers available, you may be excused for not being familiar with them. Maybe, you are also thinking about how you are going to understand all about VPNs with so many alternatives and features.
A good VPN like ExpressVPN secures your access to the web. All of your internet traffic is sent via a virtual, encrypted channel created by a VPN. This conceals your IP address and hides your location when you access the internet
Using a VPN allows you to access regional content from all over the world. As there many streaming sites restrict content, you can still visit all the geo-restricted streaming services around the world using the VPN.
Recap
A VPN provides a private and encrypted internet connection for your device. All of your online traffic is transmitted over an encrypted tunnel, and it offers several benefits:
Increase your online anonymity: Your IP address and thus the location will be concealed
More online security: Your devices won't be much prone to cyberattacks, and the encrypted connection will put hackers and other cybercriminals at bay
More online freedom: You can access online services and sites that might otherwise be prohibited in your region.