Most experts agree that contemporary art began somewhere in the 1960s. It represented a new pop art style marked by diversity and a heavy emphasis on innovation.
One of the famous practitioners of this art style is Brian Donnelly, known as Kaws. Renowned for his large sculptures, colorful paintings, and prints, he has introduced street art and hype-beast culture into the fine art scene.
Kaws initially acquired popularity during the 1990s through subvertising, and spoofing corporate advertising on billboards across Europe, the USA, and Asia.
However, one characteristic of his work that stands out is his appropriation of famous cultural icons like Mickey Mouse, The Simpsons, and Spongebob Squarepants.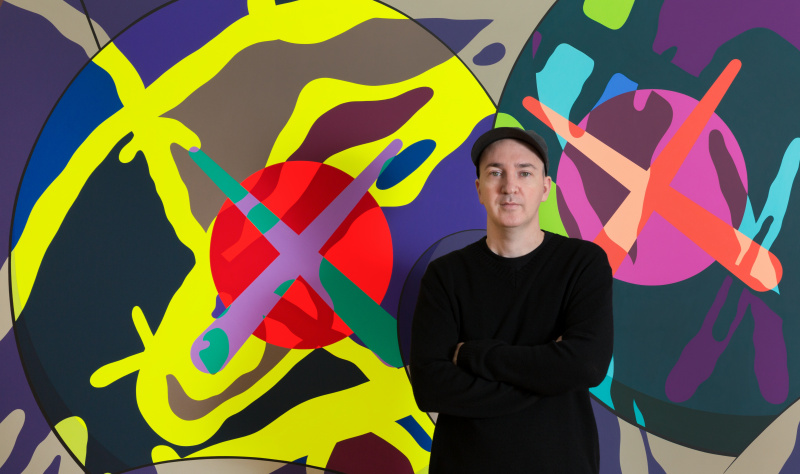 One look at his artwork and the influence of those famous characters is easily visible on them. Some of his famous parodies include The Kimpsons (from the Simpsons), Companion (a twisted Mickey Mouse), and Chum (a different version of the Michelin Man).
But what are some exciting things about Kaws, his work, and his style? Read on to know.
Started his career as a graffiti artist
Kaws was initially a graffiti artist working in New York. He would tag phone booths, bus stops, and billboards with the logo "KAWS." In a short time, he moved on to include cartoon-like figures in public advertisements before trying his hand at subvertising.
Its objective was to take art out of the galleries and into the streets to draw the masses' attention. Undoubtedly, he was pretty successful at it.
Take a walk around New York today. You will see several advertisements by famous brands like Calvin Klein, Dior, Chanel, and Diesel, sporting the Skully icon, a pirate skull with crosses for eyes, and jutting bones for ears.
Largely driven by pop culture
The influence of pop culture is visible in Kaws's works. His appropriation of famous Disney icons such as Mickey Mouse is attributable to his association with Disney, where he worked as a background painter on shows like Daria and Doug and 101 Dalmatians.
Interestingly, he makes the famous household characters almost aliens to onlookers. For example, Companion (based on Mickey) has a huge belly, gigantic hands, prominent ears, and oversized shoes. The character is so popular that an auction house in the UK sold a bronze seated Companion for 411,000 USD.
His artwork sold for 14.8 million USD
Kaws had one of his artworks, The KAWS Album, sold for 14.8 million USD. It was a clever imitation of Simpsons The Yellow Album, a parody of an album released by the Beatles in 1967 called Sgt. Pepper's Lonely Hearts Club Band.
In 2008, at an auction at Sotheby's, one of the most famous art auction companies, his painting, AGAIN AND AGAIN, sold for 1.03 million GBP. In the image, Kaws shows Spongebob as having blue eyes, two teeth with a distinctive gap between them, and sporting a wide smile.
Designed a cover for a Kanye West album
Kaws is also famous in the celebrity world and has worked with several artists. In 2008, he designed a cover for an album by Kanye West called 808s & Heartbreak.
The artist has also designed covers for other famous albums like Travis Scott's THE SCOTTS and Christina Aguilera's D*Face.
These are some interesting facts about Kaws, who once started as a graffiti artist but soon became a recognizable name in art. His works sell for record-breaking prices, he enjoys a massive following on Instagram with 4.2 million followers, and he even has several international exhibitions with him as the subject.