For all kinds of purposes, people would try to add passwords for protecting their PDF files. Only when you get both the password and the original PDF file, you have the right to unlock it and read the content.
There are many PDF programs and online PDF solution providers that offer a tool, Unlock PDF, to enable people to remove the passwords from their PDF documents. But is it legal to unlock a PDF file? If not, what is the purpose of the inventors to create such a PDF tool for people to use? In this article, I am going to discuss these two questions at first.
Is It Legal to Unlock A PDF File
Generally, if the locked PDF file you are holding is not your created one, but is created by others unless you get permission from the author that you can unlock the PDF file, or you have no legal right to remove the password from it. If you unlock a PDF file without receiving permission from the original author, you may end up causing the copyright infringement and thus break the copyright rules.
To conclude, you have the legal right to unlock a PDF file under the following cases:
You get the permission from the original author of the PDF file.
You are the author of the locked PDF documents.
You have paid for the usage of the PDF documents personally and are not going to use them in commercial ways.
What Can Unlock PDF Tool Help?
People can mix both the Unlock PDF tool and another PDF Locker tool to use together. For example, by locking your PDF files, then unlock them for changing the passwords regularly, you can make sure the content of your PDF will not be leaked easily. This is also the main purpose of inventing such a tool, whose aim is not simply to help remove the lock of the PDF documents but to ensure the PDF files to be saved in a much securer way. Of course, if you have met the requirements claimed in the above part, stating that you have the right to unlock a PDF file, so you can simply use the Unlock PDF tool to cancel the password that has been added to the PDF document.
What Is The Best Tool to Unlock A PDF File?
There have been many online PDF solution providers that have provided such a tool to help unlock PDF files easily, without installing any software or extensions. In this part, I'd like to introduce three popular platforms used by most people to help you easily unlock a PDF file.
EasePDF is a very simple-to-use online platform, which provides really easy usage steps and a clear interface, enabling everyone to handle the tools provided on the platform fast and quickly. There are over 30 PDF tools served on EasePDF, so with such a single website, you can easily solve many different PDF problems without wasting much time.
For sure, EasePDF requires users to enter password for making sure that they have the rights to access the PDF content, only after entering the password, EasePDF would allow users to unlock the file. This can bring certain protection to the document.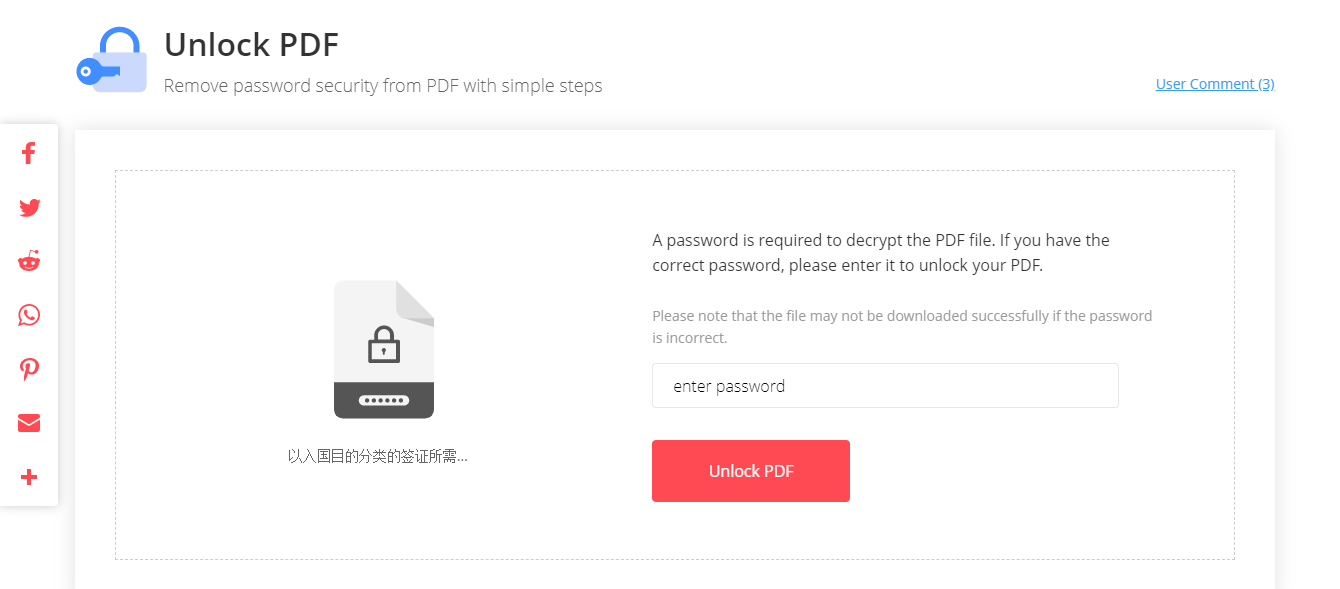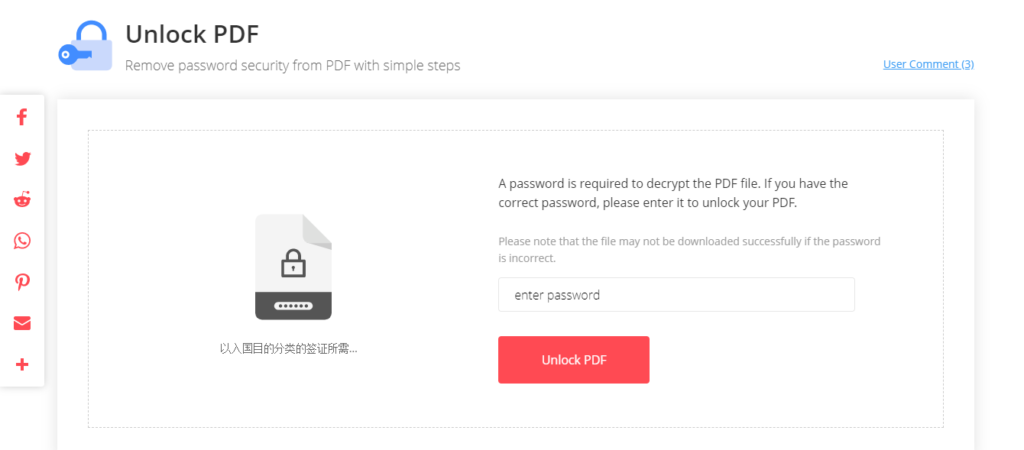 Smallpdf
Smallpdf is another popular online PDF solution provider, which has a rainbow color interface, catching the eyes of many users. It offers many kinds of PDF tools to help people deal with different PDF issues, and from its provided tool list on the interface, you can easily find the Unlock PDF tool. Smallpdf can perform with a fast speed to help you remove the password from a PDF document. Like EasePDF, you need to enter the original password for getting the right to remove the password from the file.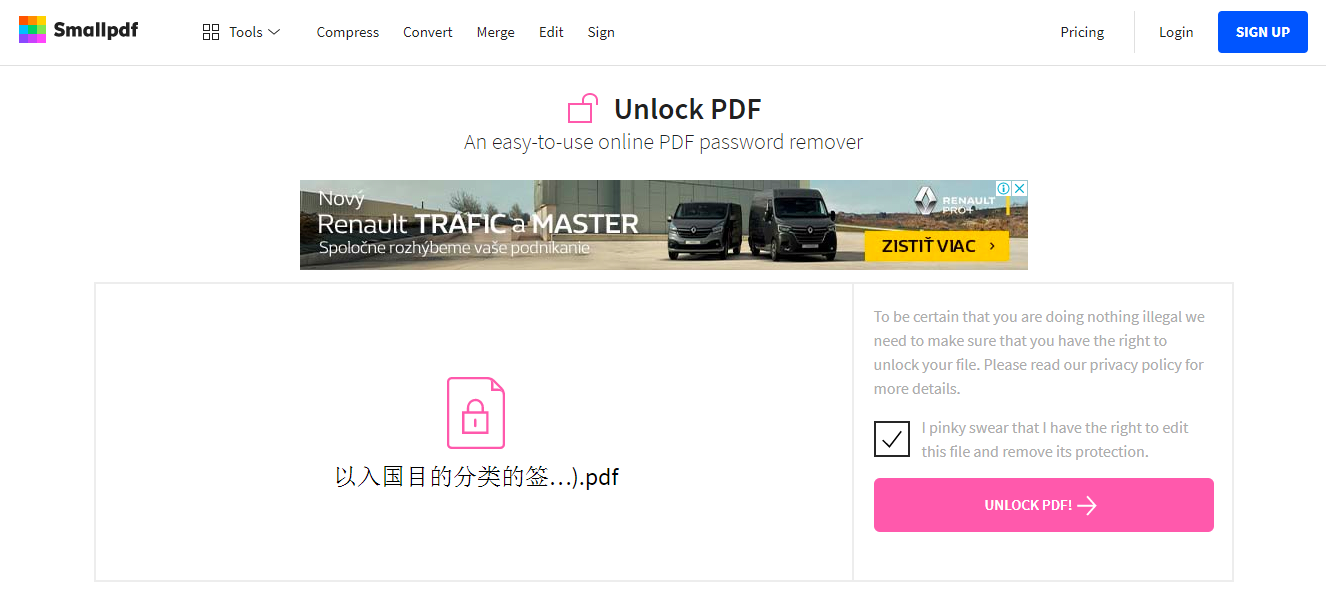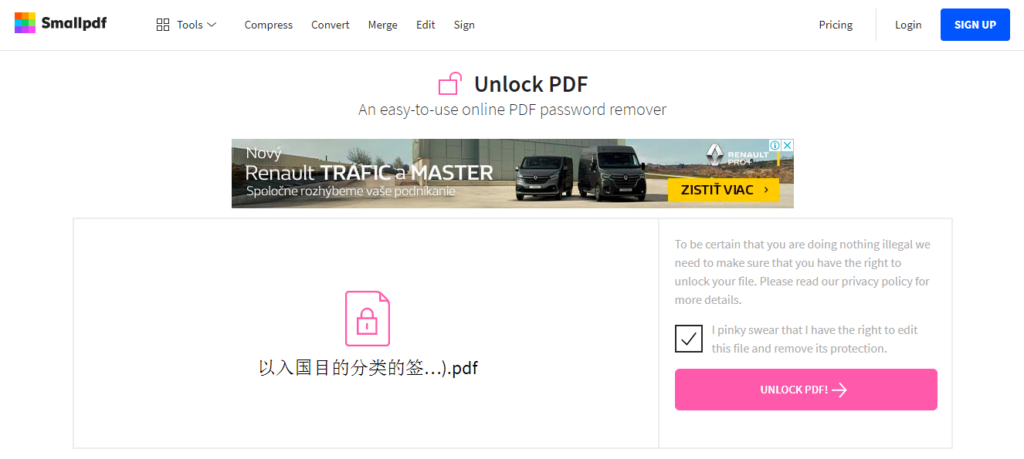 iLovePDF
The final trending PDF online platform is iLovePDF, which also provides many helpful and workable PDF tools to let people handle their PDF files and make the files to be more preferable. ILovePDF also makes its functions to be simple to use, so for every new user, the platform is completely easy to handle.
But by comparing iLovePDF with EasePDF and Smallpdf, a drawback of this tool is that iLovePDF doesn't require a password to claim the ownership of the file before you unlock it. This is also the reason why iLovePDF can support to unlock several PDF files at once. Although some users consider that this feature can bring some copyright issues, it does bring convenience for them to unlock several PDF files at the same time easily.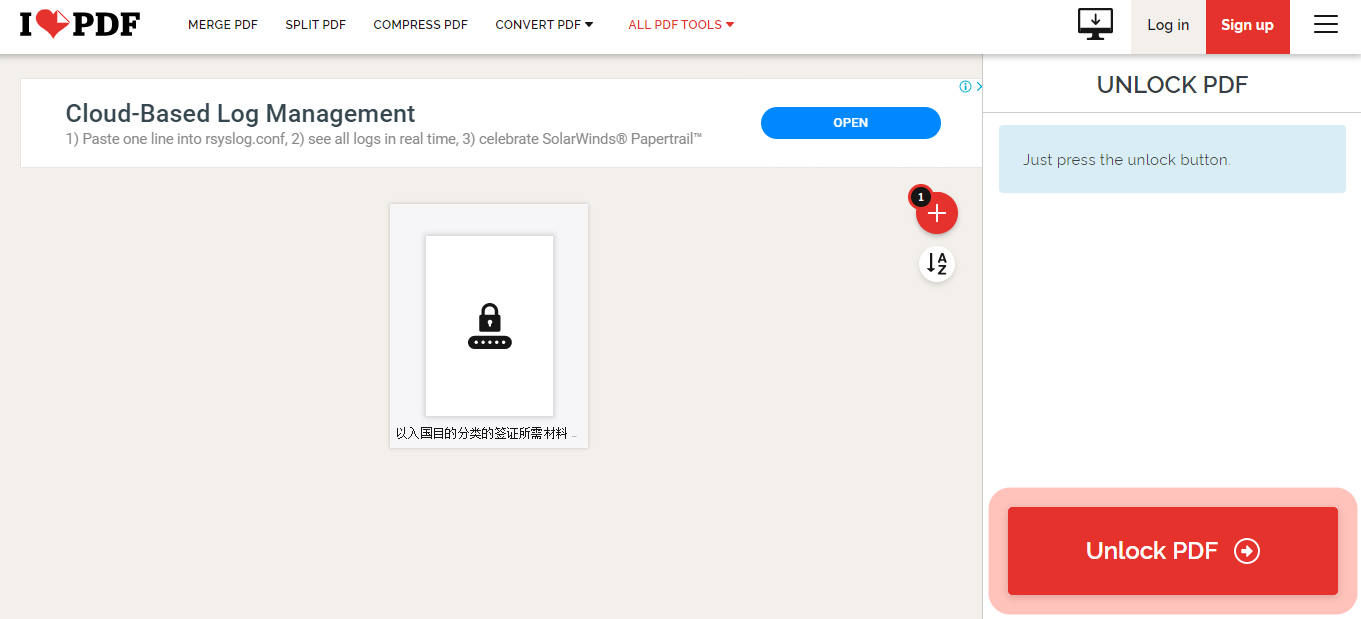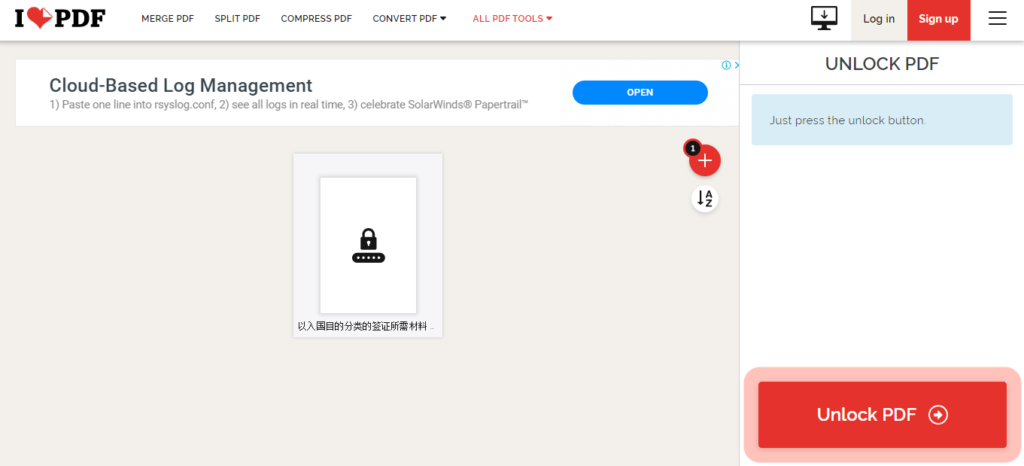 Conclusion
To unlock a PDF file, there have both legal cases and also illegal cases. So before you want to remove a password from a PDF file, you have to make sure whether you would break the copyright law or not. If you have the right to unlock a PDF, the three online PDF platforms I introduced above can bring you great help. Feel free to try them!