Wondershare MirrorGo is a program that allows you to mirror iPhone to laptop. It is a great function that will enable you to protect your phone's display to the computer screen. It comes in handy in several situations, such as in presentations.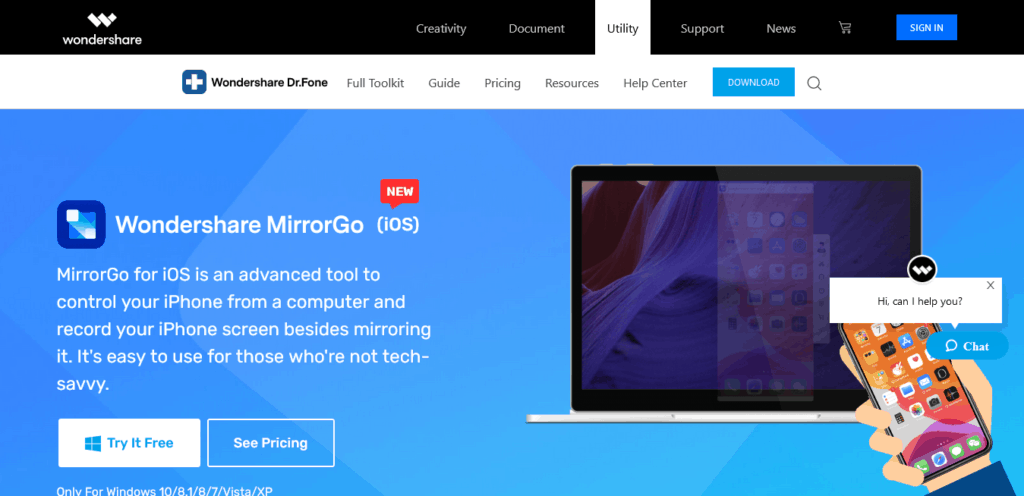 There are several mirroring programs that you will come across, purporting to be the best. The issue is that not all software live up to the hype of being the best. Is Wondershare MirrorGo any good, and does it live up to its hype?
To answer this question, we will look at several attributes and features of this mirroring program.
Introduction to Wondershare MirrorGo
MirrorGo is a product of Wondershare, a brand where you get several tools, including a screen unlocking software and phone backup utility. A thing to know about iPhone mirroring is that it goes smoothly with Mac devices as they are both Apple products.
The problem comes when you want to mirror iPhone to Windows PC. Here, you need to have a tool, such as MirrorGo, to help you out. MirrorGo works with Windows operating system, meaning you won't find a Mac version on the site.
Back to the question of how great the program is, below are the areas to look at.
User-Friendliness
When getting software for your device, you should consider its convenience. In the case of Wondershare MirrorGo, user-friendliness is among its selling points. When you want to control iPhone on PC, you start by downloading and installing the program. On download, you will get the first hint of the utility's user-friendliness.
Wondershare MirrorGo has a free version that you can use for trial purposes. Later on, you can upgrade to the premium packages. We will look at the premium packages later on in this piece.
The program is also light, meaning it does not require a lot of device storage space. 256MB RAM and 200MB hard disk space are the device requirements to download the mirroring software.
Compatibility to Windows Operating System
The other area to look at is the program's compatibility with your computer's operating system. Focusing on this aspect, you notice a pointer of its convenience and versatility. MirrorGo will work with almost all Windows versions, both new and old.
You can use the program if your device runs on Windows XP, Vista, 7, 8, 8.1, and 10. For the best mirroring experience, it is advisable to have Windows 10 on your computer.
Mirroring Using MirrorGo
Once you download and install the mirroring toolkit, you are good to start mirroring your iPhone to PC. MirrorGo is easy to use and beginner-friendly. You do not need a tech background to enjoy using this software.
How do you mirror iPhone to the PC using Wondershare MirrorGo? It is a simple process, requiring you to first connect your phone and PC to a mutual Wi-Fi connection. Once you establish a link, you go to the iPhone control center and select mirroring.
Under mirroring, pick MirrorGo. You can now protect your iPhone screen to the computer monitor. However, you still need to navigate the screen to view apps. To navigate the computer screen using your mouse, you have to turn on Bluetooth.
Go to accessibility settings; select touch, then go to AssistiveTouch, where you turn it on. You can now browse your apps and manage notifications.
To access some mirroring features, like reverse control and notification management, you need to have the latest operating systems. Windows 10 will work for the computer. For your phone, iOS 13 and above are recommended.
Customer Support
It is normal to encounter issues when using the software. When using Wondershare MirrorGo, you need not worry if you have a problem. Customer support is available round the clock to help you out with any queries or issues that you may have.
You can reach the support team via the support center. Here, you will see different topics where your hitch may lie. Under the topics, you will find worthy solutions that you can apply.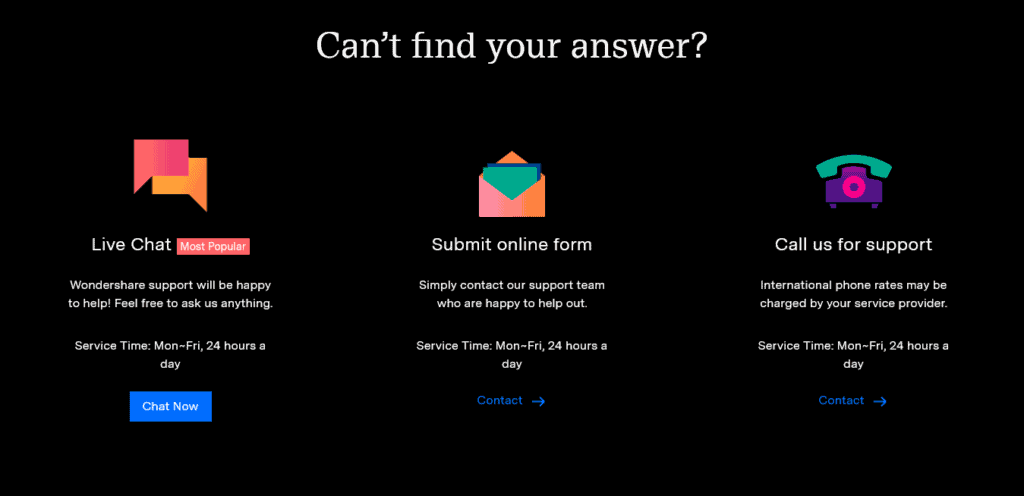 If not satisfied, contact the support team via live chat, email, or call. The response is prompt, and you will receive professional help.
You may also reach the support on Wondershare's social media handles.
The Premium Packages
As earlier mentioned, you can go for the free or premium versions of MirrorGo. The premium package unlocks several features that will make your mirroring session fulfilling.
There are three packages to opt for when you go premium. They are the Monthly, Yearly, and Quarterly packages. 
You pay $19.95 per month Monthly, and it auto-renews, though you can opt-out any time. The Yearly choice is the most popular, requiring you to pay $3.33 per month, billed at $39.95 per annum. Finally, there is the Quarterly option, requiring you to part with $9.98 monthly, billed at $29.95 per year.
The following are the benefits of going premium.
Allows for reverse control of phone apps on the computer.

File transfer capability between the computer and phone.

Connection to unlimited mobile devices.

You can use the program on up to five PCs.

Guaranteed security.

Free software updates.
Is Wondershare MirrorGo Safe?
Software safety is a crucial area to look at when getting it for your computer. Focusing on how good Wondershare MirrorGo is, it is very safe. It does not pose any security risks like data breach or infestation by malware like viruses.
It banks on advanced encryption and fraud protection to enhance your device's safety.
Areas to Use Wondershare MirrorGo
Below are some areas you can use this iPhone to Windows PC mirroring tool.
For presentations.

Gaming.

Playing audio and video files.

File transfer.

For collaborative work conducted on phone and computer.

In case you have a broken phone screen that affects its visibility.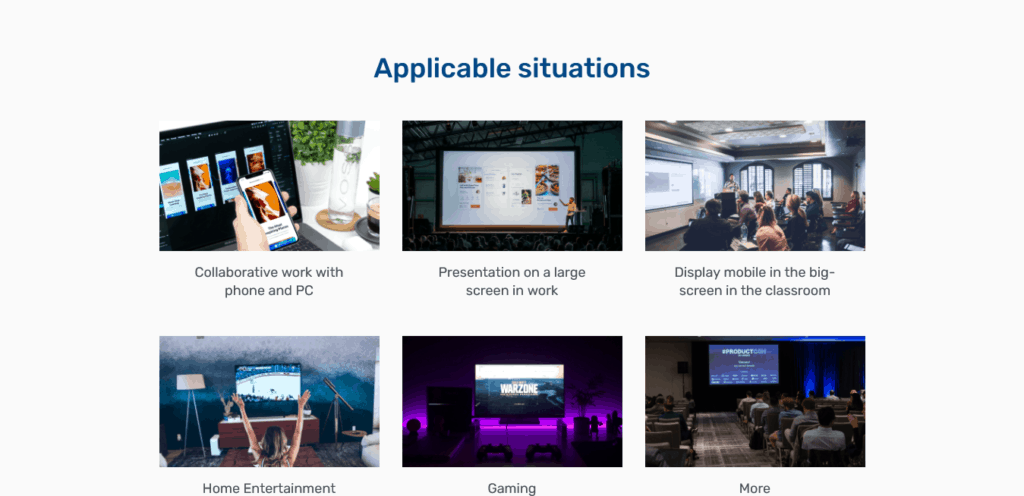 As A Conclusion
Is Wondershare MirrorGo any good? After looking at its many features and attributes, we can confidently say that MirrorGo is an excellent mirroring program. You can appreciate some of its attributes like ease of use, versatility, and safety.
It has a free version, which you can try out to see the niceties the program has to offer. Get Wondershare MirrorGo on your PC and enjoy a satisfying mirroring experience.