Everyday there are numerous interesting apps and mobile games newly updated on Google Play. To keep up with the tide, we have to download a lot of leading-edge apps and mobile games to our Android phones. As a result, our phones are running out of storage and they are running slowly. What's worse, more often than not, we will find that our long-expected games cannot run properly in our smartphones.
Some programmers have spotted our need and developed a program called Android Emulator to help us make full use of Android apps and games. It is a piece of software simulates Android Operation System, aiming at installing a smartphone on PC. That's to say, a computer with emulator can work as a smartphone. Despite some minor flaws, LDPlayer with its simple operation stands out in the field.
What is LDPlayer?
LDPlayer is a free Android emulator for PC. It's running Android 7.1 Nougat. This isn't the newest version of the software but it is the most advanced version that has ever been simulated by most emulators. Based on Android Nougat, LDPlayer supports almost all the apps and games on Google Play. it is clean too, free of spyware. Among all the advantages, its simplicity in running APP/Game is the most recommended.
How to Run Android App/Game on PC?
Download and Install LDPlayer First
Getting started with LDPlayer is simple. The first thing we need to do is to head to the website and download the installer (click the link above or search LDPlayer on google). This is a fairly small file size, but once we launch it, it will download the rest of the installation. So be aware that this step may take a while.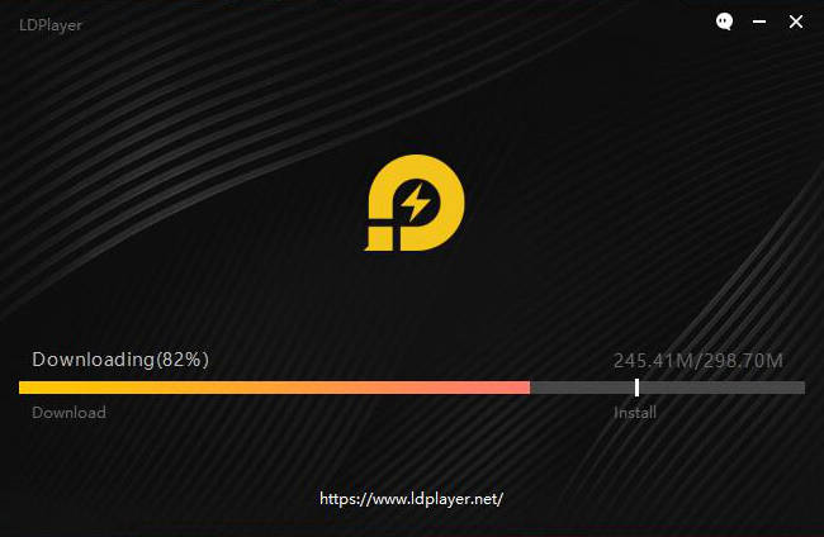 Search App/Game in LDPlayer
Once the installation completes, LDPlayer will launch automatically. Then we will be greeted by home screen. At the top the home screen, we will see the search bar, where we can enter the name of Android game or app we want to play.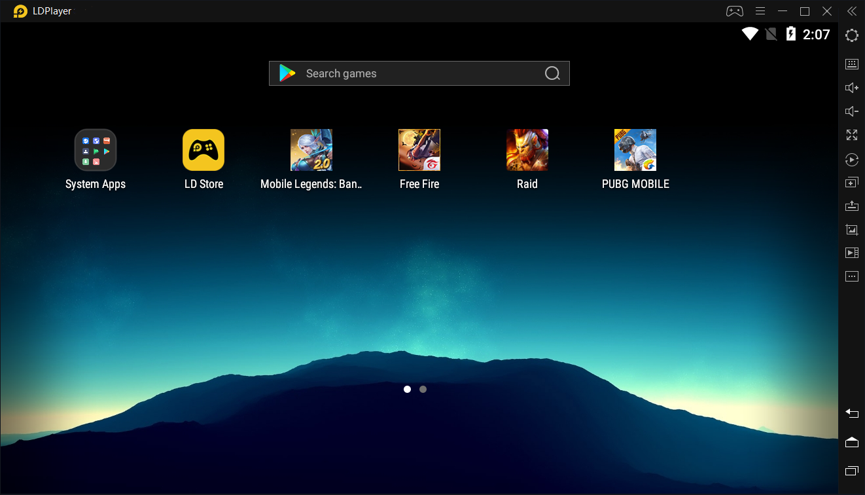 Install App/Game on Emulator
LDPlayer provides two main sources to download APP/Game: Google Play and LD Store. LD Store simplifies the access to APP/Game. Unlike Google Play, we needn't log in an account before downloading anything in the store. If we click "INSTALL", LDPlayer will navigate us to Google Play. If we want to download APP/Game from LD Store, we should click the three vertical spots on the left of the button of "INSTALL" to get to "Local Install".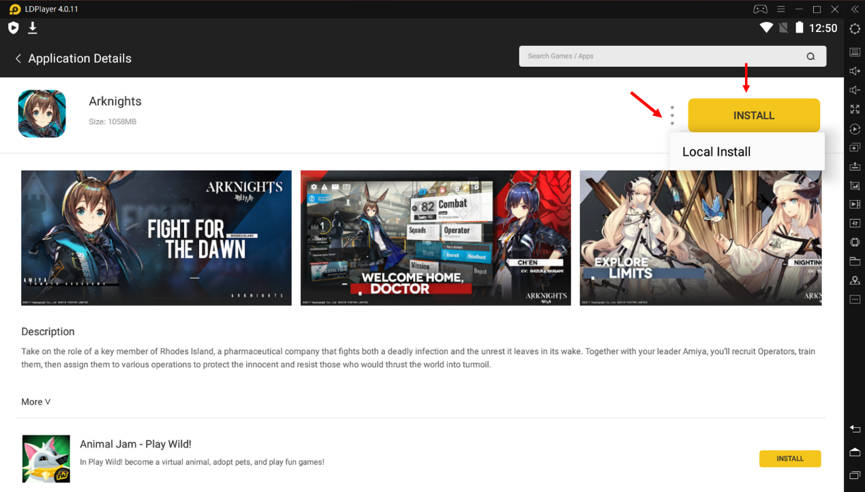 There are mountainous apps and games in LD Store. It would not be an issue to find the most popular games in it such as PUBG mobile and Free Fire. However, since the store doesn't collect all APP/Game in Google Play, we still need to go to Google Play if it is unavailable in the Store.
Once the installation completes, we can click the icon of APP/Game to run it. That's to say, if we install Free Fire, we can play Free Fire on PC now. Most games take several minutes to update themselves before we can play them. Although the duration of update is mainly depended on Internet speed, LDPlayer, benefiting from the powerful data processing ability of Android Nougat, significantly shortens the time for the update of games.
In fact, as well as the two sources of obtaining and installing APP/Game mentioned above, LDPlayer also allow us to transfer APK or XAPK files in our PC to it. That is to say, if we have a package of App/Game in APK format or XAPK format, we can transfer it to LDPlayer and use it. The installation of APK/XAPK is simple too. Drag APK/XAPK file to the home screen of LDPlayer. The installation will be conducted automatically.
Conclusion
The procedure of running APP/Game on LDPlayer is far from perfect. For example, the button of "local installation" is a little difficult to get to. It doesn't collect all the games and apps from Google Play. However, most of its design is intuitive and simple enough for us to follow. It is good enough for us to give it a shot. Meanwhile, nobody has to worry about the shortage of storage of their smartphones with this handy emulator ever.