Noise has launched the most advanced true wireless earphones as Noise Shots X Buds. while noise launched these earphones, the market couldn't stop buzzing about it. It has features like Full touch control, Siri and Google assistant, Sweatproof, clear sound and a battery life of about 4 hrs. It will be priced at Rs 3,999.
Comparison between X Buds and X3 Bass on the basis of Specification-
I have talked to serval experts in mobile accessories and get some important reviews on different features of both the Noise earphones. Here are some reviews based on the specification:
1. Design
Noise x buds have a familiar design that we all seen in apple airpords and other earphones. The earbud weigh is about 6 grams and the total weight of the case is about 50 grams. The headset is made of plastic but it looks good with matt finish however the quality of the case could have been better. On the other hand, X3 shots have a clean, minimal design. You will love to hold and show off the magnetic charging case. It is available in five stylish colors. By Srivatsan Sridhar, Technology Journalist.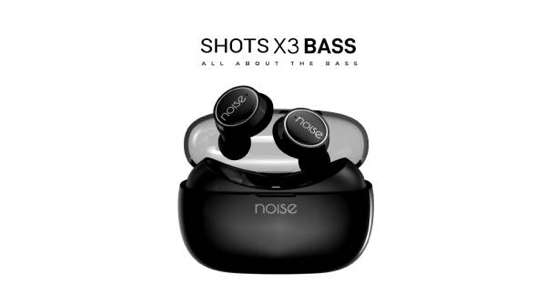 2. Touch control
The most important feature in X buds is that it provides full touch control this helps if you can't reach your phone. You can play and pause the songs, change the track, control volume and also answer calls, with a built-in microphone. On the other hand, X3 bass doesn't have these features it focus on people who love the bass-heavy sound. By Piyush Jain, Simpalm.
3. Battery
Despite touch control feature X buds have a step forward in terms of Battery life as compare to X3 bass, with 4 hours of battery life in the earphone and another full 3 recharges from the charger case. It can go 12 hours without being plugged in. On the other hand, X3 bass has 3 hours battery life but has 10x recharges from the charger case. By Francis D'Sa, Editor-Stuff magazine.
4. Sound and Audio Quality
Both earphones have their own quality with respect to sound. X Buds have clear and loud sound quality while on the other hand X Bass as its name says it is built for bass lover. Now comparing the audio quality during the call, both earphones support high-quality AAC audio codec so the audio quality is slightly better once you enable Bluetooth setting. By Anmol Sachdeva, Contributor Author.
5. Sweatproof
It is the most important feature that both the earphone have. While working out in the gym or dancing in the rain, don't miss the beat with this technology. X Bud has an IPX5 rating on water-resistance while X Bass has an IPX4 waterproof rating. By Amit, a Technical author.