An essay can be one of the most common types of assignments that you will have to write as a student. However, it is also one type of assignment that carries significant marks to it, that will be awarded to you at the end of your semester.
This is why you should be looking to write a correct and well-written essay to increase your chances of getting a good grade. However, many students are not familiar with the basic elements of an essay and end up writing an incorrect one.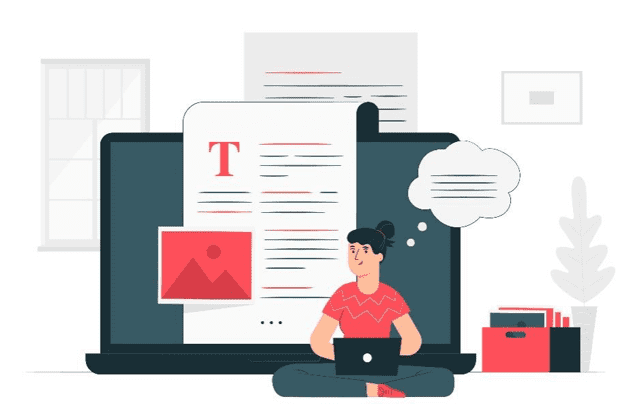 Thus, if you are a student struggling to write your academic essays, and wondering if you should buy an essay, read on to find out more about essay elements, so that you can write your essay all by yourself.
What are the elements of an essay?
You will be looking at writing several essays throughout your academic career. A report suggests that essays are vital in evaluating students on their academic performances and provides teachers with an assessment of their academic qualities. This is why students get so many essays to write as a part of their assignments.
Although you may be acquainted with essays and writing them, it can help to always improve your approach to writing, research and the essay structure. There are always areas present where you can improve your skills.
You cannot just write your essay in a haphazard manner. This is because an essay is an organized piece of writing or composition that has several elements to it that work together to build your arguments, describe situations, narrate events and even state different problems with your solution. Thus, since an essay is an organized piece of writing, it has several elements in it.
Elements of an essay help to organize and categorize your content into pieces so that it makes sense and is in accordance with your content and ideas. The main elements of an essay are given down below.
Introduction
Body paragraphs
Conclusion
These are the basic elements of an essay. However, if you are writing an essay for a higher academic level like a college or university, you will have two or more essay elements to include before the introduction. Thus, your essay structure will look something like this.
Thesis or essay statement
Essay outline
Introduction
Body paragraphs
Conclusion
Now that you know the elements of an essay, let's take a look at what purpose each element serves.
Functions of Essay Elements
Each element of the essay serves an important and specific function. Combined, they help to make your essay structured, properly drafted and well-written, ticking all the boxes needed to get you a high grade. Thus, instead of going for a cheap essay writing service, you can try to learn all the elements so that you can write your essay yourself.
Please note that the first two elements are used for higher levels of academic writing, whereas the rest of them will be used in practically every essay that you write.
Essay thesis
The thesis of an essay helps to determine its primary focus. Your thesis statement should be a concise and coherent sentence that clearly conveys the point or topic of your essay to your reader. Your thesis statement also varies with the type of essay that you are writing.
For example, if you are writing a reflective essay, then your thesis statement is the part where you will be making your arguments. A strong thesis statement will help you write a cohesive and an effective essay, that will be sure to resound with your audience.
Essay outline
An essay outline is basically the draft of your essay structure. You can use alphabets, roman numerals or even bullet points to create and number your points. It is the place where you make short points or headers about the content you are writing for individual paras.
You can try to create one heading or outline for each para that you write. For supporting paras in your essay, list the most important points that you want to make.
Introduction
The introduction part can be one of the most important elements of your essay. It helps to introduce your essay topic and your ideas to your audience. Thus, you should be looking at writing an excellent introduction that captures the attention of your reader.
Try to include any background information on your topic, and also briefly summarize the main point that you will be making in your body. Try to use short sentences that will be easy to read and understand. Always remember that an introduction part has the power to make or break your essay.
Body
The paragraphs that you make to organize your content and ideas into parts comprise the body paragraphs. This is also the place where you will be writing the main points of your essay. As such, you will be looking to create several paras that form the body of your essay.
Make sure you do not write chunky paras and try to keep each body paras within 250 words or less. A simple school essay with word counts of 1000 and less will have 2 to 4 body paras at the most. However, with essays of greater word counts, you can be looking at creating several paras that help to effectively structure and organize your content.
Conclusion
Just like your introduction para, your conclusion part also carries special significance to your essay. This is the place where you have one last chance to engage your reader, make some interesting points, and finally use emotional or sensory language to leave a mark on them.
The conclusion part is the place where you can summarize the main points that you make in the body of your essay. However, make sure that you do not repeat the same points you have made in your body. Also, you should be careful to not introduce any new ideas or points here. Writing a great conclusion para can leave a lasting impression on your reader.
Now that you know what the elements of an essay are and how to use them in your papers, it is time to start practising writing sample essays on different topics.
This will help to build up your essay writing skills, as well as enable you to use essay elements in a more constructive manner.
Final thoughts
Elements of an essay serve an essential purpose in making your content more cohesive, coherent and organized. All academic essays are written in a proper structure, and you too should be looking to write your essays as best as possible, incorporating all the elements correctly.
Author Bio
Jeremy Gunther is a professor of Arts and Humanities at a reputed educational institution in the USA. He is also an active blogger and loves publishing online contents that can help young professionals bolster their learning and knowledge. Furthermore, he is also associated with Assignmenthelp.us as an academic professional and loves guiding students with their coursework.