Cloud computing, cloud learning, cloud access, public cloud, FaaS, cloud printing — such words have become buzzwords in the past few years. But with everyone throwing these terms around, do you actually know what they mean and refer to? Well, if your answer is no, don't worry! You're definitely not alone. Many people may have heard of these terms but are unfamiliar with what cloud technology really is. Cloud technology is one of the most disruptive technologies of the 21st century and has changed the way we store and manage data. The best part about cloud technology is that if your device has a reliable internet connection, you can access all of these remotely. The best examples that we are familiar with are Google Drive and Dropbox.
A cloud computing certification can assist in defining the appropriate skills for a company's cloud requirements. These certifications guarantee standardized training for work. We agree that a person's skill set is not evaluated by their certification. However, the majority of people continue to seek out recognized credentials, like Salesforce Training.
Types of Cloud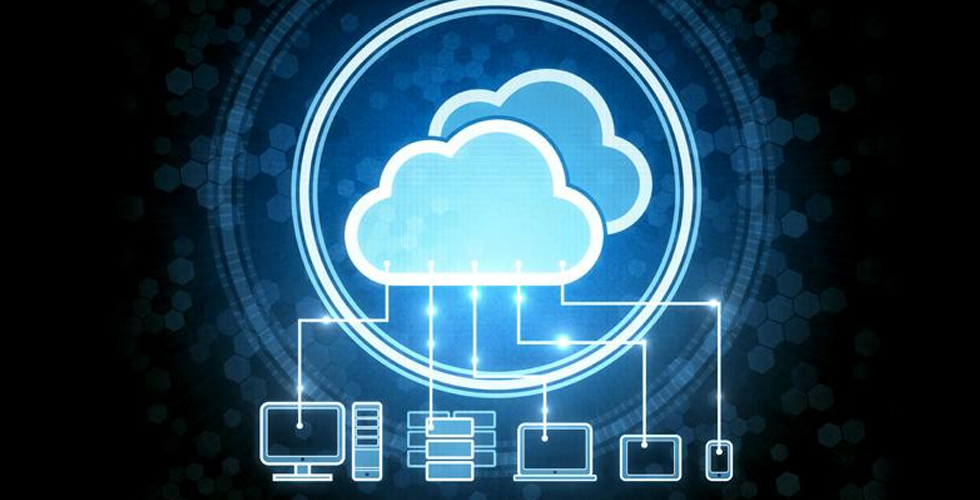 There are at least four types of clouds: At least four different kinds of clouds exist:
Public cloud: As the name implies, public clouds are available to everyone online. Under it, some providers permit free access while others impose a fee based on a paid model. Through it, various organizations can communicate.
Private Cloud: This technology is commonplace within a single organizational level. Access is dedicated, adaptable, and secure. Despite having high scalability, it is expensive.
Hybrid Cloud: It is a hybrid of private and public clouds to improve communication channels. The hybrid cloud needs more thought to be given to integrity maintenance because of security issues.
Multi-cloud: An organization uses multiple public clouds to support its needs. It was made with a specific goal in mind for the organization. It decreases downtime and data loss. Additionally, it aids in complying with legal requirements.
Cloud Computing as a subject
We made an effort to include a list of topics you might be studying while enrolled in a cloud computing course:
Hardware infrastructure: This is a thorough examination of the physical characteristics of various hardware situated in various locations. It helps with understanding load balancers, firewalls, and other networking hardware.
Software infrastructure: IaaS, PaaS, and SaaS model research.
Data centre facilities: This topic focuses on the design, operation, and management of data centres. Access is given to the users to go through the information over the internet.
Virtualization technologies: Understanding the technologies that can be implemented on the server to build the cloud computing infrastructure
Software engineering concepts: It focuses on architectural planning so that various applications can be found and used in the cloud to improve user experiences.
The paperwork requirements make taking a traditional education course challenging quite frequently. There are college term papers available for purchase that can assist working people in enrolling in traditional education courses.
Cloud providers
Courses may be unique to a given provider. There are numerous cloud service providers, including Microsoft Azure, Cisco Systems, IBM, Alibaba Cloud, Amazon Web Services, and Google Cloud Platform. They are the market leaders and have amassed a sizable customer base. Due to the industry's intense competition, a talent shortage has developed. Old, manual jobs are being replaced by new ones as new technologies emerge.
Advantages of Cloud computing study
Cloud computing is one of the newest technologies out there and it's only going to get bigger and better. It's crucial to learn new ideas that will be in demand in the industry in the future if you want to keep your job in a corporate environment. It's crucial to learn new ideas that will be in demand in the industry in the future if you want to keep your job in a corporate environment. In a world where the only constants are learning and change, having a competitive edge is crucial. Future potential in this field will be influenced by choosing the appropriate course and obtaining its certifications. By successfully passing their courses, students can earn this certification from Amazon Web Services (AWS), Microsoft Azure, and Google Cloud.
Data security is a top concern for businesses. In the IT sector, it has raised serious concerns, and maintaining the integrity of databases is another extreme that must be met. As a result, if you're dedicated to offering security services and want to conduct yourself ethically, cloud computing is the way to go. The most sought-after security administrators are those who are intimately familiar with the system's architecture. They are in charge of installing firewalls and creating various levels of security to ensure that no outsider can play fairly.
This is not a typical course. Managing the subjects is difficult, and being on the floor is challenging. People who are interested in a career in it should make sure it is a specialized field. The potential for career growth is great, but it will take a lot of practice, tenacity, and consistency on your part. The rewards increase with the subject's intellectual complexity. You will learn various skills, such as coding skills, which open up new opportunities.
Due to the introduction of new technologies and the increased testing of skills over time, this is a difficult position. Two essential traits that will enable you to improve your performance are adaptability and expertise. The biggest benefit of choosing this career path is the increased experience you'll gain as you age. It is a chance to view the world through various eyes.
Cloud computing's potential is growing. Businesses are trying to integrate it with regular usage and are accepting it more readily. To make operations more efficient and streamlined, the staff is also receiving training in that area. Therefore, investing in this now will pay off in the long run.
Conclusion
As learning is a stage of life that should be continued, it is always interesting to keep up with new career options. Being current and keeping up with the times is beneficial. Failure to adapt to changing times could result in us moving backwards in terms of our professional development. Since technology is evolving, so must we. In a future where taking a course is insufficient, cloud computing appears to be a promising solution.
The adoption of clouds was previously gradual. Managed cloud services are becoming more prevalent thanks to evolving strategies like multi-cloud and hybrid cloud. Due to the high demand for cloud professionals, future salaries will likely be high.