One of the practical ways to run a successful business is to leverage the power of information technology. This is a practice of utilizing computing systems to complete tasks more efficiently. That way, more work can be completed quickly, thus promoting the company's productivity and sales.
One of the best ways to build an effective information technology strategy is to partner with managed IT services. This involves entrusting a third-party company to all or some of your business' IT needs rather than internal employees.
There are unlimited benefits to hiring a firm like Resilient or any other managed IT support company. They include the following.
#1 Helps Reduce Costs
You can build a profitable enterprise by reducing costs, which enables you to gain a competitive edge. Therefore, you should find ways to keep your expenses at the lowest level possible. That's where finding managed IT services comes in.
The IT company hired can help your business reduce costs in various ways. For instance, it ensures you don't employ a full team to work in your information technology department. A few will be enough for the task. In some other instances, you may not need to have even a single permanent IT worker.
The law requires you to pay company employees monthly salaries regardless of their productivity. That attracts a lot of costs, especially if you hire full-time employees for your technology strategy which can harm your company's profitability. You could have avoided that by partnering with a managed IT service provider.
Finding managed IT services means no more paying monthly salaries. You'll only pay a service fee to your provider. Since these companies get hired on a seasonal basis, working with one can help reduce your labor expense.
You also need to understand that there's stiff competition for clients among the managed IT services. For that reason, most service providers charge low fees to remain competitive. As such, you won't spend much money on your IT department if you choose the right firm.
Apart from reducing your labor expense, a managed IT company can help save money on purchasing tools. Equipping your IT department with the necessary tools to run your business requires a heavy capital investment. Therefore, you'll incur a lot of costs if you decide to walk alone.
The managed IT firm hired will come with most of the required tools or equipment. As such, you won't spend your company's money on purchases. That also helps reduce your costs.
#2 Enables You To Focus On Other Critical Areas Of Your Business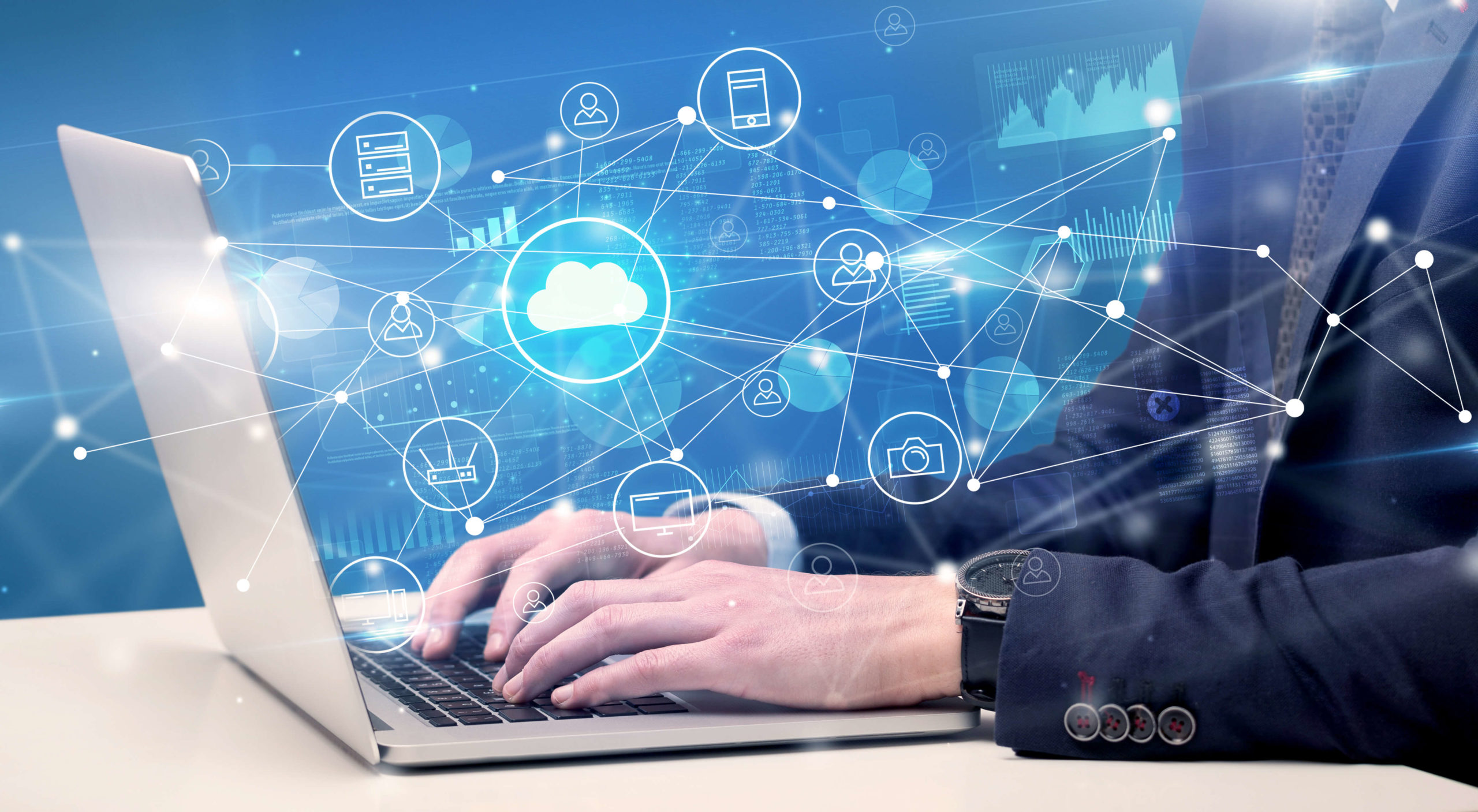 Building and managing an information technology strategy requires a lot of time. For instance, you must spend several hours updating your website and the various software. If you aren't careful, all other aspects of your company will fail. Therefore, your business will barely take off the ground. But the good news is that you can partner with a managed IT company to make things better.
The service provider will be responsible for managing your entire IT department. That allows you to centralize your focus on other important things. As a result, your business will likely grow in no time.
#3 Enhances Your Cybersecurity Strategy
Whether large or small, online attacks are major concerns for any business. This refers to assaults launched by hackers using computers against a company's networks or systems.  Your business can suffer in various ways if attacked by cybercriminals. For instance, you might lose critical data necessary to run your company which may force you to close down your store.
Customers might also leave negative online reviews about your business if you lose their data or expose their personal information to unauthorized users. That will hurt your business reputation. For that reason, you should enhance your cybersecurity strategy.
Being a business owner means that you're probably a trained manager or executive. As such, you may lack the right skills to manage your cybersecurity strategy. Even if you're knowledgeable, you might not find enough time for the task. It, therefore, makes perfect sense to partner with a managed IT service provider.
Most IT companies provide several services under one roof and one of them is cybersecurity. Hiring such a firm can help establish an effective cybersecurity strategy it goes a long way in ensuring your data is protected against potential online threats.
#4 Ensures Your Business Adopts New Technologies Quickly
Today, technology is evolving at high-speed as new tools and techniques are being invented every second. You should use these new inventions to grow your company.
While that's the case, adapting new technologies into a business system isn't easy, especially for non-technological experts. And if you're one of them, you must partner with a managed IT company.
As the name implies, managed IT services are technology experts. They can advise you on the tools and techniques you need for your enterprise. Besides, they can also train your team on how to use these new technologies to ensure that your firm remains on top of the latest technologies.
#5 Helps Reduce Business Disruptions
Unplanned disruptions are one of the things that can hurt the growth of your business. This is because they lead to reduced productivity, sales, and profits.
Disruptions occur due to many things. But the most common ones are online attacks and technical glitches. You can deal with such issues by partnering with a managed IT company.
As noted earlier, an IT service provider will help establish an effective cybersecurity strategy. Therefore, you won't be worried about online attacks or data loss which goes a long way in minimizing disruptions in your company.
Additionally, most managed IT companies provide remote tech services. They can diagnose problems in your systems from anywhere, anytime. This way, you can efficiently deal with all technical glitches that may lead to unplanned disruptions or downtimes.
Takeaway
As detailed in this article, your business can benefit in many ways if you hire a managed IT company. However, you must find the right service provider. For instance, ensure you select an experienced firm within your locality. Besides, the selected company must have the services you want for your business.