Prove to be one of the greatest facilitators of security for transactions. There have been many forms of digital currencies that had risen and failed miserably. Only cryptocurrencies have survived and are thriving. The simple reason why they have sustained themselves is that they are based on a robust secure platform called blockchain. You can gain more detailed information on blockchain through Intellipaat's blockchain certification course.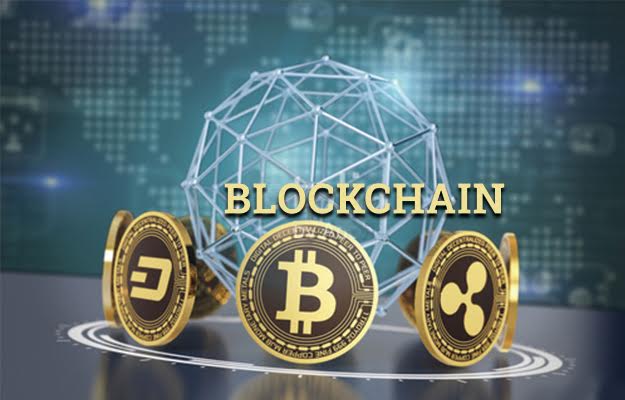 Let's see the top 5 cryptocurrencies that have given fiat currencies a run for their money.
Bitcoin
There are people who may not be acquainted with the blockchain concept. But almost every tech savvy individual is well familiar with bitcoin. As AWS is for cloud computing bitcoin is for cryptocurrency. It is accepted by business and tech giants like Paypal, Microsoft and Dell. It consists of 34% of cryptocurrency market with a current market price of $8,884 and a market capitalization of around $150 billion. Currently there are about 16.84 million bitcoins and it is estimated that by 2140 all of 21 million bitcoins will have been mined. Centralized ASICs are used for proof of work here. Centralized mining is rampant in bitcoin where Chinese mining pools do the majority mining operations.
Ethereum
In terms of market capitalization Ethereum comes second after bitcoin where its market capitalization is around $84 billion. It is currently trading at a price of $868 for a token. Currently there are about 97.5 million tokens in circulation. The proof of work concept used here is ensured by memory hard hashing algorithms called Ethash. Through ghost protocol Ethereum shuns away centralized mining where even if is carried out then the miners will get nothing but void blocks. Ethereum's internal code is turing complete.
Ripple
The price of each ripple is very small as when compared to other cryptocurrencies. They were the first to successfully market to banks and is the only cryptocurrency to have performed backend bank transactions. They have built decentralized consensus by quorum network but have kept node participation permissioned. The market cap of Ripple is around $41 billion and the price of a ripple is $1.06 but the coins under circulation is about $39 billion.
Bitcoin cash
This is a currency that resulted because of hard fork of bitcoin. It has quicker transactions than bitcoin. It also came because of miners, users and developers who wanted a bigger block size in bitcoin. Now the block size limit has been increased to 8MB in bitcoin cash. Currently there are about 16.96 million bitcoin cash tokens and the price of a token is around $1,260. The market capitalization of bitcoin cash is around $21 billion.
Litecoin
It was created by Charlie Lee who was a Google engineer and MIT graduate. Compared to bitcoin which can have a maximum limit of 21 million Litecoin has maximum number of coins to the tune of 84 million. For proof of work litecoin uses the memory intensive 'scrypt'. It is an open source global payment network without any centralized authority. The block processing time is around 2.5 minutes.
Conclusion
The world will keep witnessing the rise of cryptocurrencies. Speculators say that bitcoin may reach 100,000 in the coming time. Other cryptocurrencies will also see significant rallies. There have been increased exposure and acceptance of these cryptocurrencies. That is the reason for their growth. As customers lose their confidence in banks more and more they will gradually turn towards these alternate forms of money. Cryptocurrencies may soon be an answer to the painful correspondent transactions currently carried out by banks. Remittances can be free across the world and there can be huge financial inclusion through these cryptocurrencies.