Are you planning to traverse across India? Well, it's a great idea! India is solely the most interesting and beautiful country on earth. It tops the list for the best budget travel country. India is an incredible place where you can lose yourself in the mountains of Himalayas, gurgling waterfalls, golden desert, exotic beaches, and get mesmerized by the divine ancient temples and rich heritage.
The crowded markets, blaring traffic, filmy music, and unforgettable noise and the chaos of the country will leave you amazed and overwhelmed. A tour of India is a diverse experience, and can only be simplified by travel apps that will help in making your journey exciting.
Planning an itinerary starts with exploring the cities and booking tickets. We all search for our requirements online as technology can help us to manage the nitty-gritty of travel. Having a mobile with an active internet connection is the best companion while journeying.
You must have the best travel apps for enjoying your trip to India without any hurdle. From searching and booking for the best hotels, checking reviews of places, ticket booking, to ensuring you get on the right train, the best travel apps are always important for you. Some below-mentioned apps assist you for travel in India by making your trip as amusing as expected.
5 Most Useful and Top Travel Apps for a Travel to India
1. MakeMyTrip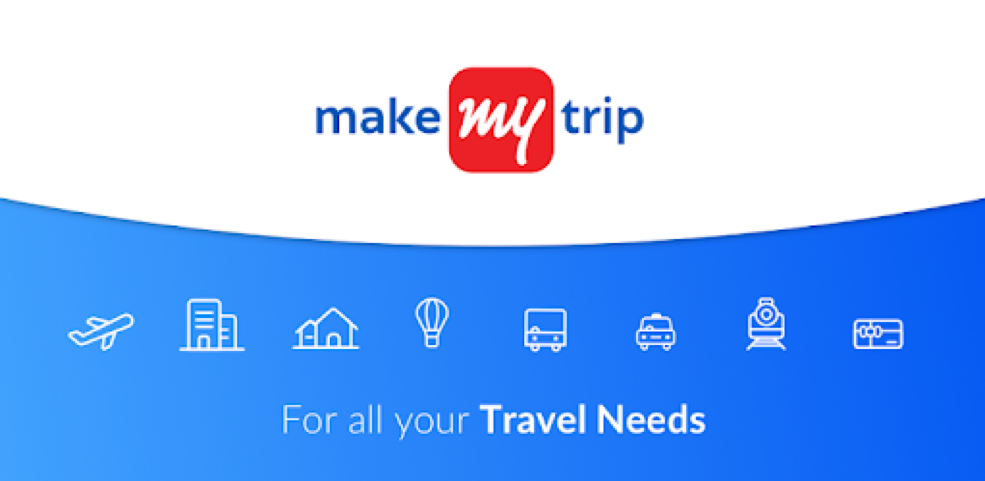 Are you looking for a place of lodging? MakeMyTrip is the best travel app in India with a well-stocked catalogue of hotels and travel options. It is an all-inclusive travel app to book train tickets, flight tickets, bus tickets, book cabs, and you can also search and book hotels according to your choice. This app will guide you about the place so that you will never be stuck in any area of India. You can discover more about any destination through MakeMyTrip.
The hotel section is the real gem of the app that has an extensive list of accommodation from ultra-luxury to the primitive hotels. It offers exclusive discounts, instant refunds and rebooking options, price comparisons, and many more exciting features. You can get the cheapest fare guarantee for the combo of flights and hotels bookings. You can also find coupons online to get more discounts. One can avail exhilarating holiday packages of India at the best price.
App size: 35MB
App name: MakeMyTrip-Flights Hotels Cabs IRCTC Rail Bookings
2. IRCTC Connect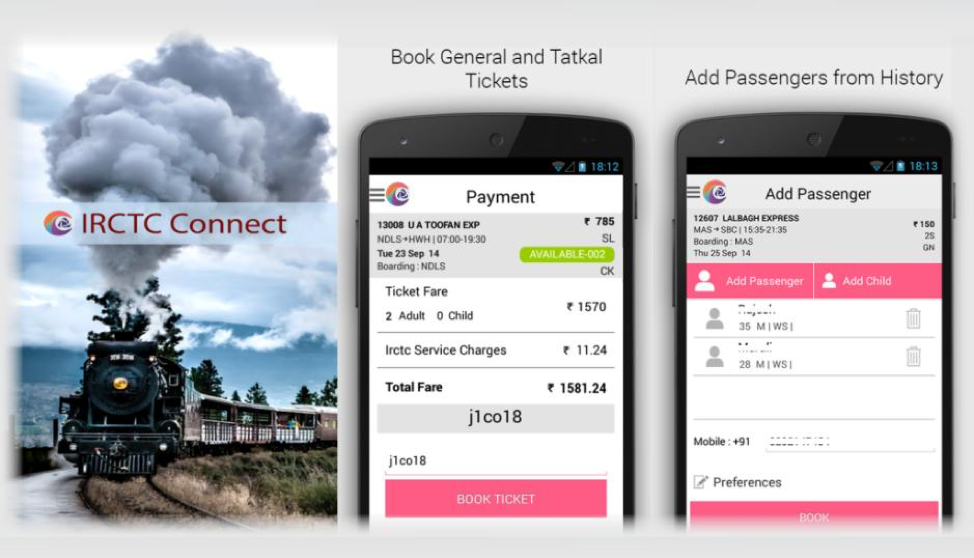 India's train network is the largest in the world and is the main passage to familiarize into and across incredible India. If you have a dream to travel India via an epic train trip, then you must have an official app for booking your train tickets online.
The IRCTC Connect application is amalgamated with several unique features which make train travel much simpler in India. You should first register to enjoy its services. The app is used to book tickets, check train time tables, train running status and PNR status.
One can also frequently check the PNR status for assessing the confirmed ticket booking status. To get a confirmed ticket, you are advised to book a ticket for four months in advance.
APP Size: 13 MB
App Name: IRCTC Rail Connect
3. Food in Train App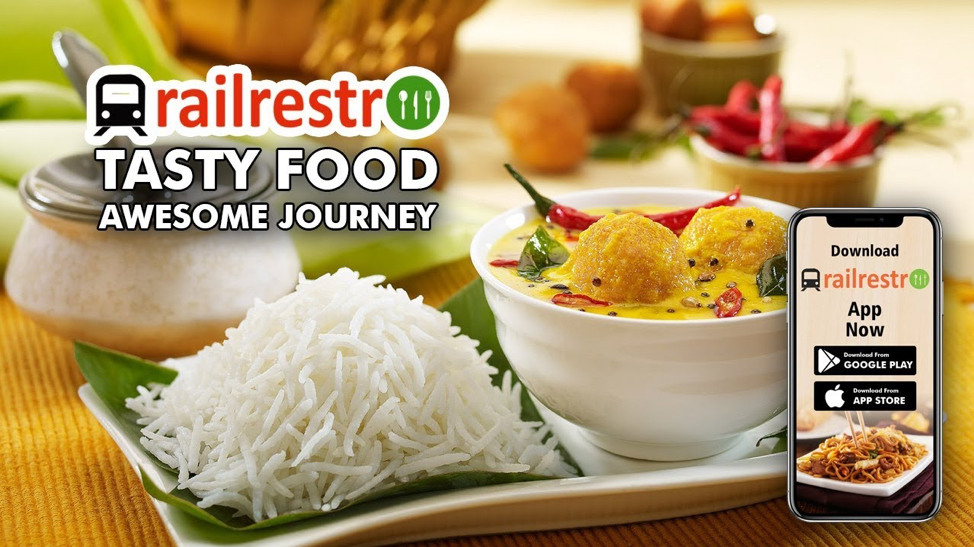 Enjoying delicious food in train helps you to overcome the boredom of prolonged travel hours. The Indian train has a pantry service with a limited menu and mediocre quality food. Don't worry! There are many 'food in train' apps which serve travellers with umpteen choices of food with high-quality standard and hygienically prepared food at affordable prices.
RailRestro is the must-have train food app to satiate your hunger pangs anytime. It is an official e-catering partner of IRCTC. To order food on the train, you only need to enter your 10-digit PNR number, select the food from the menu, and pay for your food to get delivered at your seat. It also offers exclusive coupons and vouchers for food orders in train.
App size: 298 KB
App name: RailRestro – Order Food in Train
4. OYO Rooms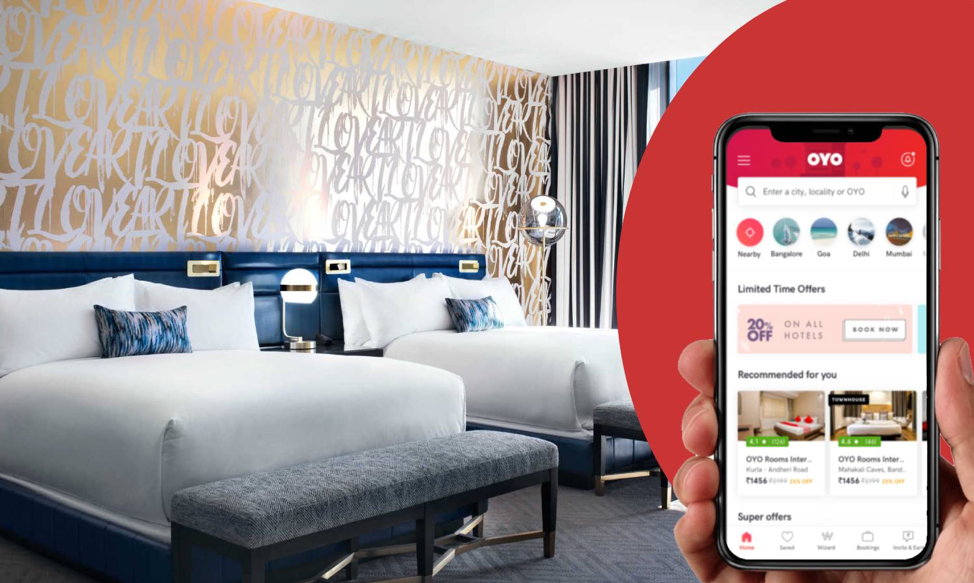 Are you travelling with your family or want a homestay? Oyo can provide it all. OYO Rooms is the app for searching budget-friendly rooms across Indian cities. OYO rooms are mostly cheap and good for those who are exploring cost-effective accommodation across India. The hotels of OYO offer ameities such as AC, WiFi, TV, and geyser.
It is operational across 500 cities in 10 countries. You can quickly and easily find the best place to stay at a low price with the OYO app. OYO's reach in even small towns makes it a must-have app while travelling in any part of India.
You can filter your OYO room searches by specific features, such as suitability for business travel, payment on arrival, low price hotel room, proximity to the train station, and more.
App size: 15 MB
App name: OYO: Book Safe Rooms With Best Hotel Booking App
5. RailMitra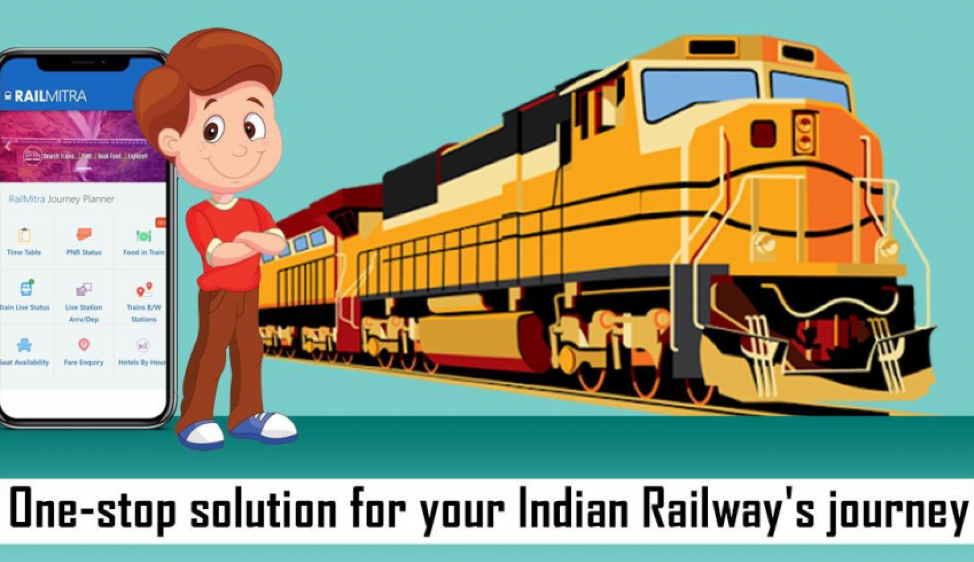 Train travel is the best choice for exploring India. The key for enjoying a tour via train is an easy-to-navigate train app. RailMitra is an AI-integrated Indian travel app specially designed for train travellers. It offers a bunch of rail-related services on a single app to get the Indian railway enquiry service instantly.
Its wide range of services include train schedule enquiry, food order in train service, real-time train tracking facility, live train status updates, seat availability inquiry, platform locator, accurate PNR confirmation probability, and booking hotel nearby stations.
The railway food app assists you to avoid an unorganized and chaotic journey. You can check the fastest and cheapest route through available options. It also provides round-the-clock alerts and notification for a tranquil trip.
App size: 655 KB
App name: Train PNR Status, Order Food in Train