Peacock Tv is OTT (Over-The-Top) streaming platform that was introduced by NCB Universal. This streaming platform gained a lot of popularity after it was introduced because Peacock Tv literally has all the world class shows and movies on the platform. Plus all in one place is a great deal as a user right? Well, Peacock was not available on roku before. However Peacock on Roku is available now.
What Is Peacock?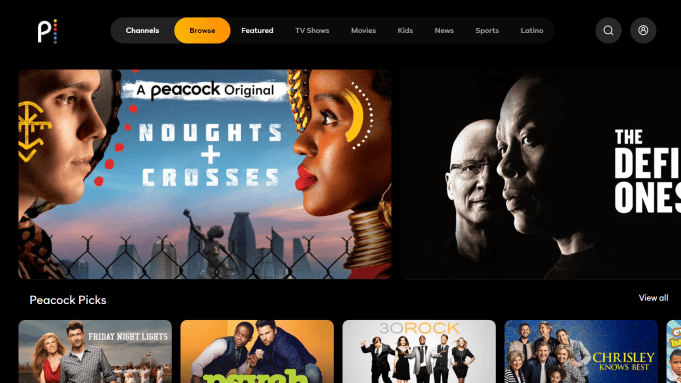 As we just told you it is an OTT streaming platform by NCB Universal. Quite literally Peacock has every show and movies by the Paramount, Universal Picture, Lionsgate Focus Features, Illumination and so on. I mean you name it and Peacock has it, and now Peacock on roku as well. Peacock is available for free and it has free content to offer but it has paid content as well. Here are the streaming plans of Peacock Tv:
Peacock free: Some of the content on the peacock is free for users which you can stream anytime of the day or night. But peacock has a few ways to rope in the customers because some of the shows available for free on peacock do not include all the seasons. Some seasons are available only for premium users. Here are few points to be noted about this plan
Ads play during the content. No way to skip ads.
Almost 13000 hours of content available for free but not the full seasons of the shows
A huge variety to choose from NCB Universal shows and movies etc.
Exclusive premiere leagues but not all matches, only four on the launch day of US open and Women's Open.
All the NCB shows will be viewable after a week of being aired.
Peacock Premium: As a premium user you have to pay $4.99 per month and you get access to all the NCB universal shows anytime. But of course all these shows will have ads. You also get a seven day free trial for premium membership.
Peacock Premium Plus: Apart from a seven-day free trial membership, a premium plus user has to pay $9.99. You get access to literally every show and you do not have to sit through all those ads and commercials apart from those that are there on the shows.
Points to be noted for premium and premium plus users are as follows:
No ads or premium subscribers. So watch without any breaks
More than 20000 hours of content with all the seasons of the shows.
All the Peacock Tv original shows are available to you.
All premier league matches and WWE coverage.
NCB shows right a day after they are aired.
Late-night shows like The Tonight Show starring Jimmy Fallon and such absolutely free to watch at 8 pm ET.
So if you are a Roku user then this is a win-win for you. You get a whole lot of entertainment waiting for you. But if you do not have Peacock on Roku and if you want to learn how to add Peacock on Roku, here's a how-to guide for you:
How To Set Up An Account In Peacock Tv
In order to begin first, you'll need to have an account on Peacock. You need this for both free usage or if you are watching paid content. Here's how to sign up on Peacock:
Open the mobile browser or web browser computer.
Go to the Peacock TV website.

Go to the signup option and click on it.
Choose a plan you are willing to opt for and then follow the prompts.

Fill in all the necessary details like name, email id etc.

Now that this is done we are ready to launch this application Peacock on Roku Tv. Switch on your roku player and the homepage of Roku will be displayed. Let's learn how to add peacock on Roku
On the Roku homepage, on the left sidebar, you can find the 'Search' bar or 'Streaming channels'. Click on either of the options.
If you clicked on 'Search' then type in 'Peacock' and click enter. You'll get the results. If you clicked on 'Streaming channels' a list of channels will be displayed on the screen. Find 'Peacock' and click on it.
Then click on 'Add channel'. Wait for the roku app to install the channel and go back to the roku homepage.
Go to your Roku channel list and click on 'Peacock TV'
Peacock TV page will open and then you have to put in your account details of Peacock TV. Once you do that the details will be saved in roku tv player. You do not have to input your details again and again now onwards.
You can now watch Peacock on roku tv.
So that's pretty much how you can install peacock on roku and then stream all those amazing shows on your roku tv player without any hassles.
Peacock On Roku Streaming Devices
Mind you peacock on roku is not available on every roku streaming device or players. Only some players have peacock compatibility on roku. Here are those devices:
Roku TV and smart soundbar- Model 5000 X and newer
Roku streaming stick- 3600 model and newer.
Roku Premiere plus- 3920 Model and newer.
Roku Express- 3900 Model and newer.
Roku Ultra LT- 4640 model and newer.
Roku 2- 4210 X model
Roku 3 and 4- 4200 Model and newer.
All the above models are compatible with peacock. But any other model than the ones mentioned above are not compatible with peacock tv.
Shows, Movies And Sports Content Available On Peacock Tv:
Shows and movies available for users depend on the plan they have subscribed for. The lineup of movies and shows on the platform is pretty much impressive. Here's the list of shows and movies available for peacock on roku:
Peacock free:
Shows and movies available for free for users are:
Murder she wrote, Downtown abbey, Parenthood, The Blacklist, This Is Us, 30 Rock, Saved By The Bell, Friday Night Lights, Everybody Hates Chris, Psych, Colombo, Suits, Heroes, Monk, Unsolved Mysteries, The Game, Chicago Fire- Season 1, Parks and Recreation, Punky Brewster, pawn Stars and The Rockford Files, Royal Pains, Battlestar Galactica.
The shows and movies selection becomes a bit more wide here in premium. Other than the shows offered for free, here are few shows which are offered on Peacock premium:
Yellowstone, Cheers, Ray Donovan, The King of Queens, Fraiser, Everybody Loves Raymond, George Lopez, Swedish Dicks, American Ninja Warrior, Two and a Half Men and Superstar.
Apart from these Peacock premium users also get to watch live events like the Premier Leagues matches, NBC Nightly News with Lester Holt, Late Night with Seth Meyers, The Tonight Show Starring Jimmy Fallon etc.
Premium users also get access to the Peacock original shows which are not available otherwise. A few shows which can be watched on peacock on roku are
The Capture, Psych 2: Lassie Come Home, Brave New World, Cleopatra in Space, In Deep with Ryan Lochte, Lost Speedways with Dale Earnhardt Jr, Curious George, Where's Waldo.
Sports Content On Peacock:
Sport is one of the main events offered by Peacock tv. It has live streaming of all major leagues. Last year it also streamed Tokyo Olympics and Paralympics. It also has a channel to cover the events leading up to 2022 winter Olympic. It is expected to cover about 175 premier leagues up until 2022. These leagues might even be golf or basketball.
Overall peacock on roku has a decent library of shows, movies and sports. Peacock on roku can be your way of streaming endless content. Whether you subscribe to premium plan or use it for free peacock on roku has a lot to offer to its users. So what are you waiting for? Do not wait anymore. This is your chance to launch peacock on roku and enjoy all the benefits of this streaming application to the maximum.