Affiliate Marketing is already a booming sector with an overall worth of $12 billion. Of all digital media revenues, Affiliate Marketing alone has a share of 15%. So, there is no point in describing why it has become such a massive trend in recent years. Indeed, it is one of the most popular and trending tactics to drive sales and earn huge revenues.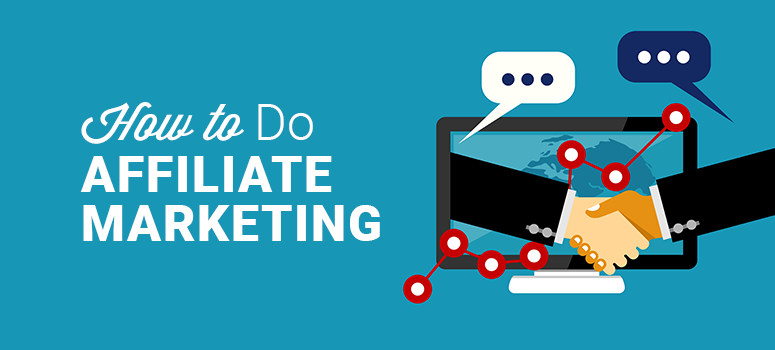 Levying the benefits of Affiliate Marketing tools, marketers and organizations see phenomenal results. No doubt why today you can find almost every content creator getting their way into the field.
Affiliate Marketing has opened up new opportunities for brands. So, aren't you contemplating that it's time you should enter this market too? Read on to find out how to get started.
Affiliate Marketing – how to get started?
First things first, you need to find a platform to excel at your own pace. Make sure that your chosen platform is quite popular in the industry. Startups and existing supergiants are always eyeing quality content. So, you start first with a strong focus on content quality.
Keeping that in mind, here are the top five tips that will help you in Affiliate Marketing –
First Step: Find what you do the best
Just because your favorite influencer is earning millions from a product does not make it the universal best for Affiliate Marketing. To elaborate, you first need to find out where your expertise or knowledge is. Never think of starting to write about every random product around you. That is never going to work. So, start thinking of all the trends and topics you are familiar with. 
Second Step: Look for relevant affiliate products
Now that you have decided on your sector, it's time to look for relevant affiliate products. You need to find products that are worth promoting. This thought might puzzle you at the beginning. But, as you have already decided where your strong zones are, finding products will be relatively easy.
The best thing to do is to look for products around you. And don't start targeting big brands from day one. It simply won't work, especially if you have just started the journey. However, you should reach out to local companies and join their affiliate program network. 
Third Step: Stick to your niche
This is something that most affiliate marketers fail to do. Suppose you have dedicated your work to eSports and gaming. Don't turn the table and start writing on fashion products out of the blue. Such acts only make your work less credible and trustworthy among the people because they won't love seeing their favorite gaming content creator suddenly writing about marriage gowns.
So, just like Referral Marketing, Affiliate Marketing also needs you to be loyal to one particular niche. Your ads must center around that niche only. Because in the end, the ads increase your chances of generating more revenues from sales. 
Fourth Step: Study your audience
Your audience is the people who play the leading role in your Affiliate Marketing career. It is indeed a wise idea to study them. And as you gradually gain relevance as a content creator, you need to find what fancies your audience the most. The reason behind this is rather simple. When you focus on what your audience needs, there's no reason why they'll not engage with your content.
But then, you should remember that Affiliate Marketing does not work like YouTube. So, it won't matter if your audience just watches the ads or even clicks on them. They need to go the extra mile, and that is when you will get the reward.
Wrapping Up
On top of knowing the four tips mentioned above, you also need to know about the tools to start your Affiliate Marketing career. Different Affiliate Marketing tools make the whole thing easier for you. Explore them and get acquainted with them to sail through the best affiliate marketing company program career.