There are many things to consider when you're looking for a suitable place to start or expand your business. Many startups fail to survive where there are high barriers to entry because of high investment costs, government restrictions, and geographic disadvantages.
To avoid all the challenges that come with high barriers to entry, many overseas companies and startups are doing business in Hong Kong because it ranks 7th on the International Trade Barrier (2021) with a score of 3.01 out of 10. The lower the score, the lower the influence of trade barriers, which makes it easier to establish your business and generate profits because of fewer restrictions.
Hong Kong's low barriers make a better business environment compared to countries like India and China, which rank low in trade barrier indexes because of high tariffs and restrictions. Why are Hong Kong's barriers so low? Here are the reasons why.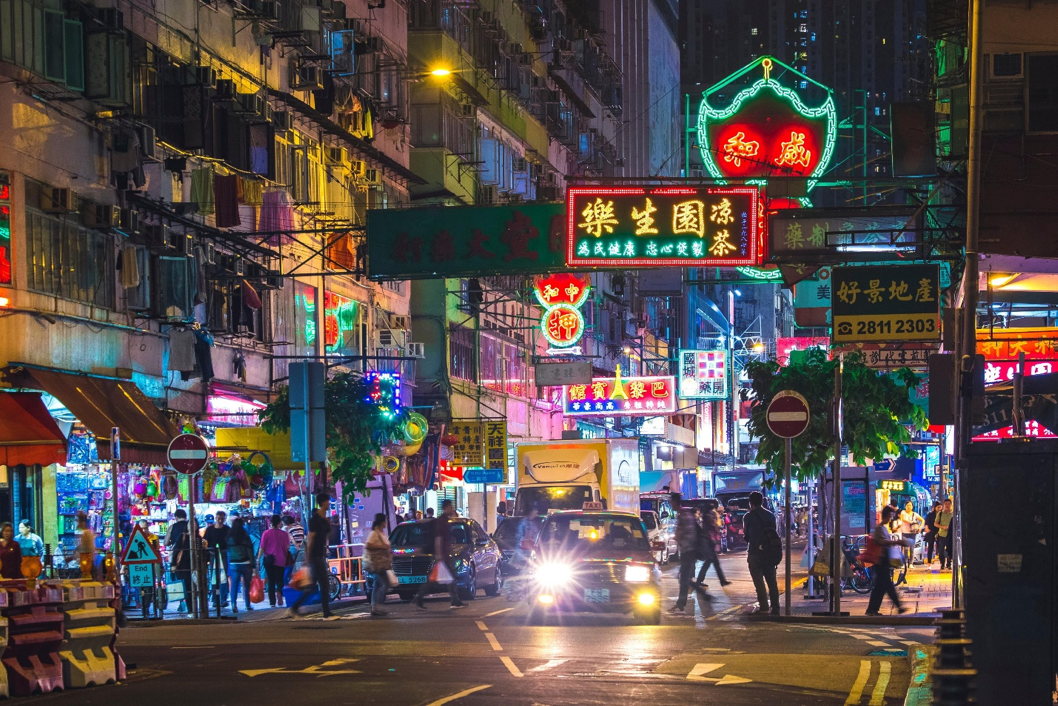 Easy to set up a company
Hong Kong makes it easy for foreigners to set up their companies with the free flow of information and capital. Not to mention, English is spoken as one of the two main languages in Hong Kong. Though, the biggest advantage is the low setup costs and straightforward procedure.
You can set up your company with the requisite licenses and permits. You also need one Hong Kong dollar (HKD) as capital and one director or shareholder to get started.
There are many financial firms available that can help you secure a lease for office space at the lowest prices. But you can also save money by sharing coworking spaces in Hong Kong, giving you many opportunities in a highly commercial business area at a low price.
Flexible tax rates
Hong Kong is often referred to as tax heaven because it offers foreign businesses comparatively lower tax rates than other countries. The dual tax system makes it possible for businesses to enjoy zero tax on profits made outside of Hong Kong, even when they run their operations there.
There is also no tax on goods and services, dividends, and no salary tax on workers not living in Hong Kong. Corporations get taxed 8.25% on the first $2 million (HKD) and 16.5% on over $2 million (HKD), and with the new minimum tax of 15% for 2021/2022, it makes Hong Kong one of the most friendly tax systems in the world.
The low taxes are one of the reasons why Hong Kong has a booming economy and high entrepreneurial investment, which increases the productivity of firms and their chances of survival in the market.
Favorable business environment
Hong Kong ranks 3rd out of 190 economies in the ease of doing business according to a recent World Bank Index and has continued to rank 1st in the index of economic freedom since the establishment of the report. Not only that, in 2020, Hong Kong ranked 33rd in the largest product exports. The numbers show how much the business environment is booming in Hong Kong, which is why there are so many business opportunities.
The quickly developing economy of Hong Kong can have a positive effect on business sales, which increases overall profits. Considering the low costs of setting up a business in Hong Kong, the favorable business environment can make it worthwhile.
Geographical advantage
The strategic location of Hong Kong within the Asia-Pacific gives businesses an entry point into China and its large market. You can set base in Hong Kong and enjoy the ease of traveling quickly to most business centers located in the region.
Since Hong Kong is at the heart of Asia, it attracts a significant number of visitors from North and Southeast Asia to Australia and New Zealand, making it Asia's most popular city for international business. Access to many countries creates an open market and energetic trading platform.
Hong Kong's advantageous location unlocks the most efficient and largest manufacturing region of China called the Pearl River Delta (PRD), which is near North Hong Kong and can save the transportation costs of your business because of its proximity.
Hong Kong's government supports businesses
Hong Kong's government scored 76 out of 100 on the corruption index in 2021. The higher the score, the less corrupt the government is. The low corruption levels make the economic environment stable and great for business. Enforcement of intellectual property laws also protects a business's patents, copyrights, trademarks, and trade secrets.
The government and the laws they enforce ensure businesses do not suffer from bad press, monetary fines, and loss of contracts. This ensures that all resources are properly being utilized.
Cargo services powerhouse
Hong Kong International Airport (HKIA) has access to many important regions, including Europe and Asia, making its cargo services quick and easy. The regional and intercontinental facilitation increases trade flow, and the continuous advancement of air services and infrastructure creates more opportunities for easy trade.
Hong Kong also has access to the busiest sea routes and plays an important part in cargo transportation in 58 countries located along China's Belt and Road corridor.
The smooth transportation of cargo can make it easy to bulk buy materials, transport them to a production site, and then distribute the final goods safely and cost-effectively. Hong Kong provides the availability of all three routes; road, sea, and air, which lets businesses choose the best mode of transport.
Future growth of technology
Hong Kong's government has allocated $5 billion into a strategic tech fund to develop technological enterprises, along with $10 billion to develop health technology, and doubling the subsidy amount to $440 million to promote research and development.
The potential technological growth will improve the economy and increase business profitability prospects. Technological advancement will also allow your business to streamline its work processes, increase productivity, and improve the quality of goods.
Conclusion
Hong Kong is the 12th richest city in the world because of its booming economy, which is supported by many factors – some of which are included in this list. If you want a good environment, economic stability, and opportunities for increased profits and growth, Hong Kong is great for business.