Unexpected financial emergencies can come knocking on your door without any warning and wreak havoc on your financial plans. From a sudden medical emergency to the need to replace a broken appliance, it could be anything!
Sometimes, even the most negligible financial expenses can unravel your budget for the month and give you a strain managing your money. In times of such distress, the only way you may feel like coping with the stress is by borrowing money.
Borrowing money is a bad financial mistake, and you should not resort to it unless needed. You can hedge yourself from ending up in a bad position by using an emergency fund.
An emergency fund is one where you can park your savings each month in a bid to protect yourself from the unlikely event that you fall in need of extra money on a sudden basis. It may not give you as much trouble to save some money every month this way and prove to be a significant relief at a time when you need the money most.
Do you want to know how to build an emergency fund and meet any unforeseen situation without a hassle? Take a look at these tips, highlighting the most critical factors to oversee when building your emergency fund.
Building Your Emergency Fund 
Starting your savings may not be difficult if you are clearly intent on building an emergency fund. Shared below are some crucial tips you can follow and secure the money you need to build your emergency fund.
Get Into The Habit Of Saving
For starters, the funds for your emergency fund have got to come from somewhere. Unless you can expand your income sources, the only way you can actually accumulate something in your fund is through savings.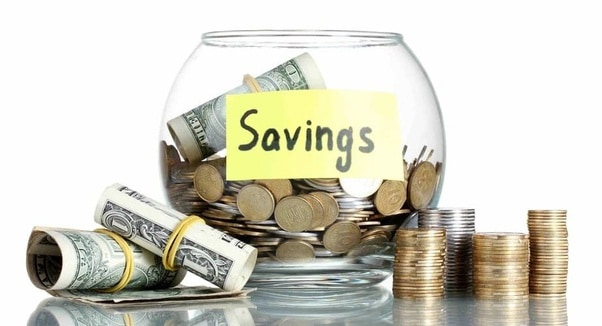 If you are determined to collect enough funds to meet an emergency, you need to start inculcating a habit to save. Try making goals, contribute a reasonable amount to your fund on a periodic basis, monitor your collections, and modify your targets if needed, to make your savings habit a success.
Unless you can convince yourself to save this money regularly, you will find it hard to achieve your aim to build an emergency fund. As long as you have a consistent income, this should not be difficult for you to achieve.
Manage Your Cash Flow System
Your cash flow may be unique to others and defines when your money comes in and when it goes out in the form of expenses. If you do not plan to meet your expenses on a timely basis, or if you do not keep track of the due dates when such expenses must be met, you may find yourself grappling with various unforeseen circumstances.
This is especially important for people with no regular flow of income. This activity will also give you a fair idea about the quantum of income and expenses which you incur every month and tell you how consistent they are.
Look Out For Opportunities
You may come across a situation where you get a sudden influx of money. Yearly bonuses, tax refunds or maturity amounts from a previous investment are examples of such money.
When you get this money in hand, you may find ten different ways to spend it but saving it through an emergency fund is one of the best ways to use this money. This is useful for those who find themselves earning a varying amount of money each month. You can even look for an unsecured line of credit to deal with your emergency needs.
Automate Your Savings
It is easy to forget or overlook saving money in a month. It is one of the last things which people want to do financially, given the number of ways in which such money can be spent or utilised. The only thing which can rescue you from this situation is automatic savings.
You can mindfully add enough funds to your emergency fund each month by automating your savings. Doing this will save you the hassle of manually transferring funds to an emergency vehicle of savings each month.
Choose The Right Savings Domain
The last thing you want with your savings is to put them in the wrong place. Parking your funds in a suitable arena is among the most crucial factors which you must consider while creating an emergency fund.
You can opt for a bank savings account, prepaid cards or marketable investments. These options will give you the necessary liquidity to withdraw funds as soon as they are needed.
Use It For The Right Purpose
Not every need is an emergency, and you would be wise to make use of this fund for a real emergency. Avoid withdrawing money from this fund to replace an appliance or plan a travel vacation. Medical emergencies are among the top reasons for which you can use this fund.
However, do not be afraid to make use of this fund when you really need it. It can be replenished by following these exact tips and help you save again.
Always Keep Emergency Funds Aside From Your Living Expenses
Living expenses are not the same as an emergency fund. While you must have some funds kept aside to meet at least three to six months' worth of living expenses, an emergency fund is altogether different from this.
Do not go all the way out of your capacity to put money in this fund, though. With hope, you can save for the next many months to meet a target on your emergency fund, but you do need some money to meet your living expenses as well.
In a bid to save for this fund, do not kill your needs of the present.
To Sum Up
You can even use an instant line of credit as an emergency fund if you ever need it. It is always better to use your emergency fund in a challenging situation than to fund your needs through borrowings.
You can easily create and maintain an emergency fund and stand capable of meeting any unforeseen situation, should it arise.