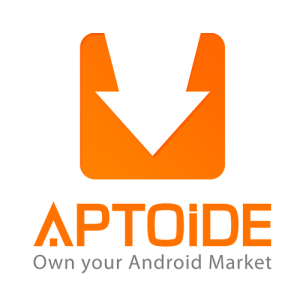 Aptoide is an alternative market for Google Play Store and Google Play Services. It gives you the option of getting thousands of wonderful apps on your phone that may not be available on Google Play Store. This small application can open the world of alternative third-party apps for you. It works just like the Android app store but provides you a consolidated list of apps to choose from. As a result of this, you don't have to use tons of different websites to download an APK. You can get everything you want from one place.
Aptoide is not new for users who want to make their Android phones more powerful and useful. In 2015 alone, the app had over 97 million users and facilitated close to 3 billion downloads. There are hundreds of app stores available within the Aptoide application, which helps you in supporting rising Android developers from around the world. If you are a developer, you can upload your own apps to the directory by creating your own app store. It is simple, beautiful and useful.
Also look for the best laptop brands.
How to download and install Aptoide APK
Before installation, you have to prep your phone for this third-party installation. Visit the phone settings, click on security settings and toggle the 'Unknown Sources' button. As soon as the button turns green or you see a tick mark against unknown sources, your device is ready to install a third-party app that doesn't come directly from the Google Play Store.
Do download Aptoide, you will have to visit their official page. There you will see an option to download and install the app.
If your phone is an older version of Android, doesn't have much space or has a weaker processor or RAM, then you should click on Aptoide Lite. Otherwise, simply click on install and your app will download automatically.
Once the APK has been downloaded, quickly click on the downloaded file and it will start installing on your phone.
The APK will install in seconds, opening a new world of opportunities for you.
A shortcut for the app will be created on the home screen of your phone. You can also access it from the app drawer. It will behave exactly like other applications on your phone.
Click on the app icon and the app window will open.
Here you will see a welcome screen. You will get the option to sign up or login into the app via email. Alternatively, you can sign up via Google account or Facebook account. If you don't want to sign up or login into the app, you can skip the welcome screen and go directly to the app store.
In this app, you will find a timeline where you can see the apps shared by people you follow. You will also find a list of stores that you have followed and directly access their content and APKs from there. Additionally, you can search for the apps of your choice and download them to your phone.
Why is Aptoide APK so popular?
The Aptoide APK has given millions of users a chance to download apps that were never available on the Google Play Store. Moreover, they can also download apps without having to download Google Play Services and Google Play Store.
Both these apps are very easy to use and provide a seamless Google integrated Android experience to the users. However, they are also very heavy. If you have an older version of Android or if your phone doesn't have enough memory, these two apps will make your phone slow.
The Aptoide APK will solve this problem for you. This open source app store is very light and even the APKs available within Aptoide are also very lightweight. Therefore, you will be able to use more apps with the same phone memory than you did with Google Play Services and Google Play Store.
On this app store, you will be getting apps available in the Play Store. In fact, you may also get some free versions of paid apps which can help you in enjoying a high-end user experience without having to pay a dime. Some apps that are not listed on Google, like the ones that were rejected by the Play Store for not matching their policies, are also available here.
In fact, apps like TubeMate, which help you in downloading YouTube videos on your SD card are also available for free. This app is discouraged by Google as it doesn't allow download of YouTube videos to phone memory.
Some apps that were never seen on Google Play Store or have never been sent for verification there are directly available on this app store. Therefore, you could even get your hands on some lesser known gems that are not available to everyone using Android.
The biggest reason behind the popularity of Aptoide is that almost everything available on this store is free. You can get free apps and even free versions of paid apps in this store which makes you incur less expenses and gives you a seamless Android experience.
The app comes with a beautiful and neat interface. It is free of malware and viruses and is easier to use as compared to other app stores. Finding the apps you are looking for is easy and almost every app that you can think of is available here. Additionally, the apps help in creating a community feeling. You can follow various developers and their stores, find their latest updates and stay connected with the Android community.
Why use Aptoide APK?
Use Aptoide APK if your phone doesn't have enough memory to support larger applications like Google Play Store and Google Play Services or if your phone is using an older version of Android. In most cases, Google will make you update applications very frequently, often creating problems with older versions of Androids.
In this app store, you get to choose which version of the application works best for your device, giving you more freedom as well as control over your Android. The app will not force you to update.
If you have such a phone then Aptoide APK will be a perfect fit for you.
You should also be using this app if you like to download open source or third-party applications instead of Google Play Store apps. In general, you will have to visit the official websites of each APK to download their software. However, with this app store, you only need one search and almost every third-party app you are looking for will be available to you instantly.
You will not have to scour the internet, looking for official websites of developers and other trusted resources to get the applications of your choice. This makes Aptoide a very useful app. You will not only be saving money, but will also be saving time. It will enhance your Android user experience, giving you more freedom over the apps you want to download and use.
Are apps available on Aptoide safe?
All apps available on the Aptoide store are safe and downloaded by thousands of users. However, as Aptoide is a third party, open source application, we suggest that you remain careful about the apps downloaded from here. It would be wise to check the source of the application and research a little about it before downloading it from the app store.
It will also help if you check app ratings and reviews by existing users before deciding if you want it or not. If an app hasn't been downloaded by at least a few hundred people, you should be careful before installing it on your phone. Though most apps do not contain viruses and malware, you will be better off researching about apps before downloading them, especially if your phone is rooted.
How to download Aptoide for PC and smart TV?
If you are using a smart TV, you simply need to go to the browser and download the APK from there. Installing the app will be as simple as installing it on an Android phone. If you are looking forward o download the app on your PC, download an Android emulator first. Once the emulator has been downloaded successfully, you can download the APK directly on your PC and install it from there.
Final verdict on Aptoide APK
Aptoide is one of the most popular open source app stores available on the market. If you want to download apps that are not found in the Google Play Store or simply wish to get smaller, smarter and free versions of these apps, select Aptoide. The app comes with a rich UI and is extremely easy to use as well. It provides a hassle-free app installation experience to the users as well.
Aptoide makes it easy to find other third-party apps for your Android phones. This also helps the Android community to come together as one and even support new developers and their applications. If you want all these benefits, there could be nothing better than downloading Aptoide on your phone.