As a result of technological evolution, employment has increased across the world in the recent past. Especially in the IT sector, there is a huge demand for individuals with relevant tech skills.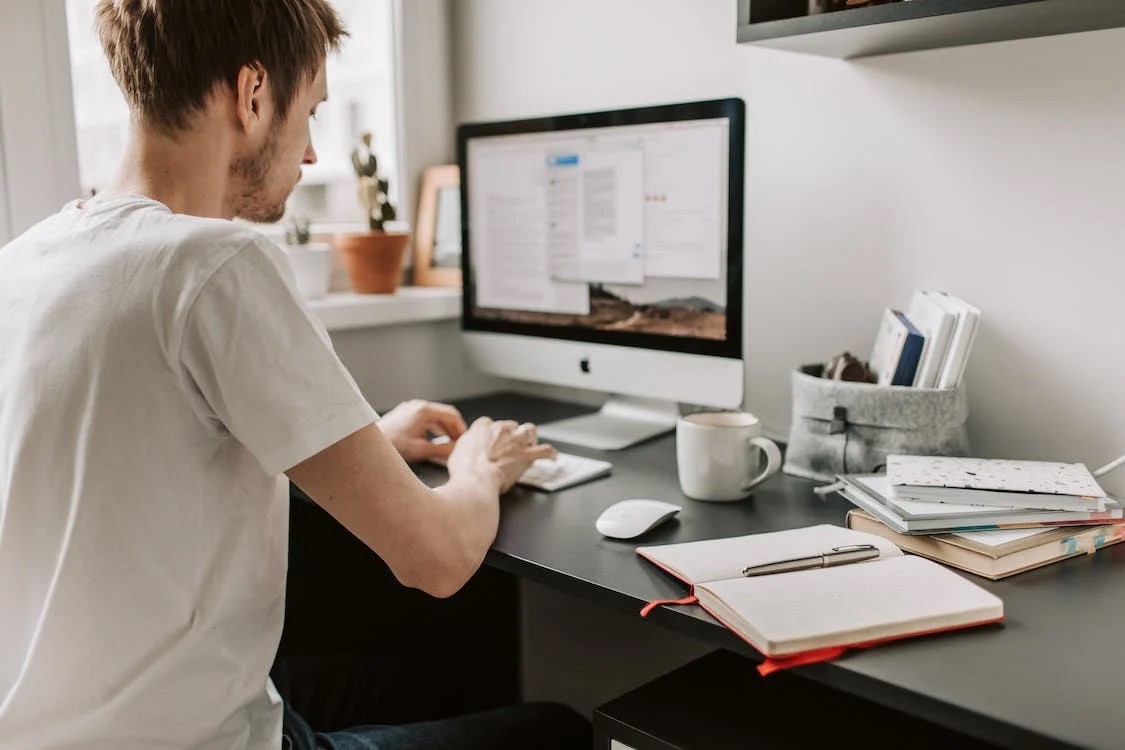 Furthermore, tech giants like Google and Facebook have played a key role in generating employment in the current digital landscape. It has encouraged tech-savvy individuals to accomplish their career goals by attaining high-level and relevant qualifications.
In the current era, tech is one of the most progressive professions creating rewarding career opportunities. The technology sector is booming at the moment as it has become an integral part of our lives.
In today's world, there are apps available for fitness, sleeping, and sports. These technological advancements help keep track of different areas of our lives.
But every innovation requires effort and time from the individuals involved to create the final product successfully. And it does not happen overnight, as it is a long process of seeking and recruiting individuals who have relevant tech expertise.
Technology itself plays a crucial role in helping individuals polish their tech skills via online courses and tutorials. Even those who need to aim higher while working can take time out and learn new skills over the internet. Hence, there are numerous ways you can enhance your tech skills and knowledge to improve your technology skills resume on LinkedIn or other career-oriented platforms
If you are among those who also want to contribute to the technology sector, this article is for you. Let's find out how you can brush up on your tech skills.
Read up!
Reading up on technical content is the best way to enhance your technical knowledge. Try to read as many technical books as possible to increase your technical knowledge.
You can consider online resources to access technical content according to your area of interest. Also, you can consider shopping online for your favorite tech books, which can save you time and effort. Before buying the book, you should check its rating and reviews first, which will make things easier for you.
Another option you can consider to get access to technical content is by searching for relevant eBooks. You can download it and save it on your smartphone, so it will be convenient for you to read it anytime.
Go through Online Tutorials
One of the primary benefits of online tutorials is that they are easily accessible and mostly free. But tutorials that are not edited professionally may lack clarity. Therefore, you should only consider reliable resources.
On the other hand, you can access interactive demos and user comments that can provide you with a better understanding of the particular topic. Also, tutorials have additional suggestions and tips that can make your concepts clear.
The best way to find relevant tutorials is to find them through Google Search or Youtube, and you will get to see the top suggestions that will make things easier for you.
Surround Yourself with Tech Geeks
Your company greatly matters if you want to learn something; the same goes for technical skills. It would be best if you surrounded yourself with tech nerds with in-depth knowledge of the latest and most demanding tech skills.
One of the best ways to build your network with tech-savvy people is to join the relevant groups on Facebook and other social media platforms. With a little research, you can find plenty of groups where you can exchange useful ideas and insights with experienced individuals.
You should not just limit yourself to just talking to people who have relevant expertise. Try to meet them in person, which will give you a better understanding of how they have established themselves in the technology sector. It will help you learn from their experience and mistakes, giving you a clear direction to follow to harness your skills and accomplish goals.
Enroll Yourself in Paid Courses
If you think free resources are not helping you elevate your technical skills, you should opt for paid courses. You might have to research more to find a reliable tech guru with a proven track record of teaching tech maestros in the industry.
According to your area of interest, you should ask people about their experience who have completed paid courses in similar expertise.
For example, if you want to learn JavaScript, try consulting an expert who has completed the paid course. It will help you know about reliable websites or companies that offer paid courses where you can enroll and learn.
Also, it is crucial to understand that professionals with years of experience mostly offer paid courses. Their vast industry knowledge can play a key role in developing your tech skills, which you cannot get from free resources.
Try Experiential Learning
There is no better way to learn anything than experiential learning. It means whatever tech skill you want to learn, you need to practice it. For example, if you want to learn CSS and HTML, you must start building websites by using these programming languages.
You should set realistic goals for yourself to learn and practically implement tech skills. It will provide you with hands-on experience and help you nurture skills effectively.
Consider consulting relevant experts during experiential learning. You cannot expect to become an expert overnight, so you might encounter issues once you start doing things yourself. Therefore, you can get answers to your queries by consulting with a relevant expert.
As mentioned above, the best way to get answers to your queries is to surround yourself with tech-savvy people. Or you may also consult your course instructor, who might be able to clear any confusion. This will ensure nothing goes off track during your learning process and everything goes smoothly.
Conclusion
Harnessing your desired tech skill is not a straightforward process. Firstly, you need to dig deep down and analyze the right skill for you to learn according to your capabilities. Once you know what you need to learn, you should take the right measures to improve your tech skills. From reading more on technical content to enrolling in a paid course, you must focus on different aspects to achieve your desired results. Eventually, you will become eligible to achieve a high-level position in the technology sector.