Duplicate files cause real trouble especially when they are accumulated in large numbers. It not only occupies valuable disk space, but it also affects your system performance negatively. To deal with this problem, you can use best duplicate file finder tools for effective results. Let's discuss some of these tools here.
Use Best Duplicate File Finder Tools
#1 Duplicate Files Fixer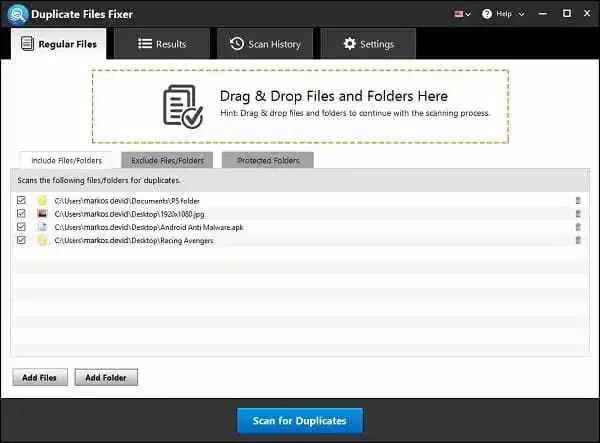 Duplicate Files Fixer is an advanced solution to find and delete duplicate files on your device. It works seamlessly on all Windows versions and supports cleaning on Mac and Android devices as well. It performs accurate identification of duplicate files to offer you comprehensive cleaning. It allows you to create backup of files before you start deleting duplicate files. It is useful feature to avoid deletion of important files. It also offers folder exclusion feature where you can exclude any folder from scan process to keep important data untouched. In addition to cleaning duplicate files on internal storage, it also supports cleaning on external devices. Additionally, it allows you to set scan criteria to find similar and exact match files.
Get it Here
#2 Duplicate File Remover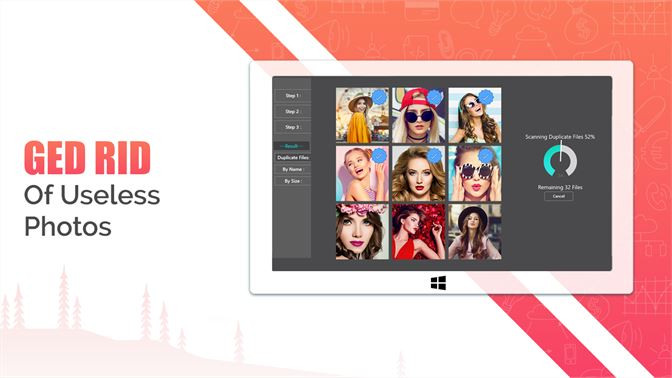 Use this one of the best duplicate file finder and cleaner tool to deep clean your system storage from duplicate files. Its powerful scan engines deep scans your system storage to find and delete duplicate files even from the remotest corners of your system memory. In addition to working as a duplicate file cleaner tool, it also works as a complete media editor tool. It displays file scanning in real time with its love status viewer. It displays scan results in groups for easy viewing and file management. Under scan results, it displays duplicate files along with original files for easy comparing. In other options, it offers custom or complete scan options, quick file scan, skip any file, custom folder select, multiple file types support and more.
Get it Here
#3 Auslogics Duplicate File Finder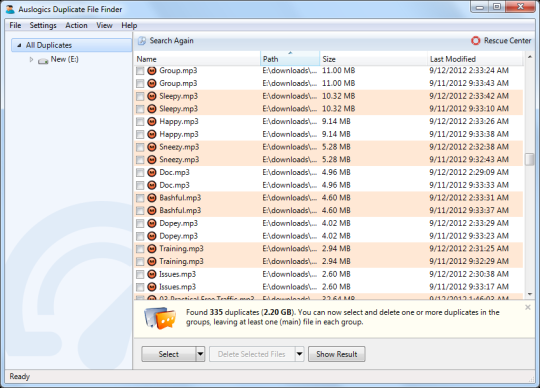 It offers easiest and safest way to sort through photos, videos, music files, and other personal files to free up valuable disk space. This free duplicate file remover tool uses intelligent algorithms to compare not only file names, but also contents to ensure no false search results. It gives you full control over scan results and allows you to select or delete any specific file that you want. It works on industry acknowledged Auslogics technology to offer safe and effective cleaning. You can use this smart app to scan, locate and remove all duplicate file types to recover GBs of disk space. This smart tool supports all major file types to deliver accurate results.
Get It Here
#4 Easy Duplicate Finder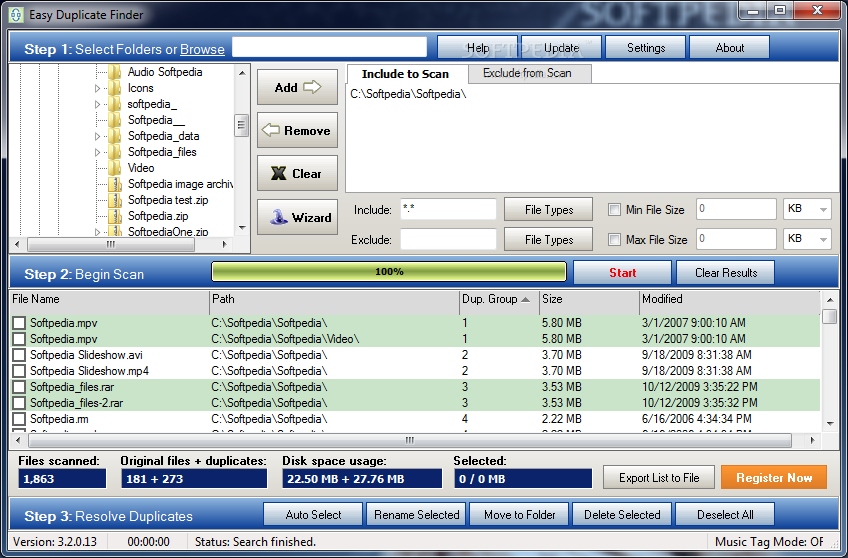 Use Easy Duplicate Finder to find and remove duplicate photos, videos, music files, documents, and more. It supports cleaning on both Windows and Mac machines. It also allows you to de-duplicate your cloud storage. It works on smart technology to deep clean your system storage. It offers easy drag-and-drop interface with intuitive scan modes to save time. Its Wizard tool works efficiently to remove all duplicate in just few clicks. It offers 10+ scan modes and search methods for easy and safe file management. You can also preview files before you decide to delete them. Using its Undo button, you can recover accidentally delete files. It is useful feature for safe cleaning. It offers 3-steps simple process, to scan, review and delete duplicate files.
Get it Here
#5 MindGems Duplicate File Finder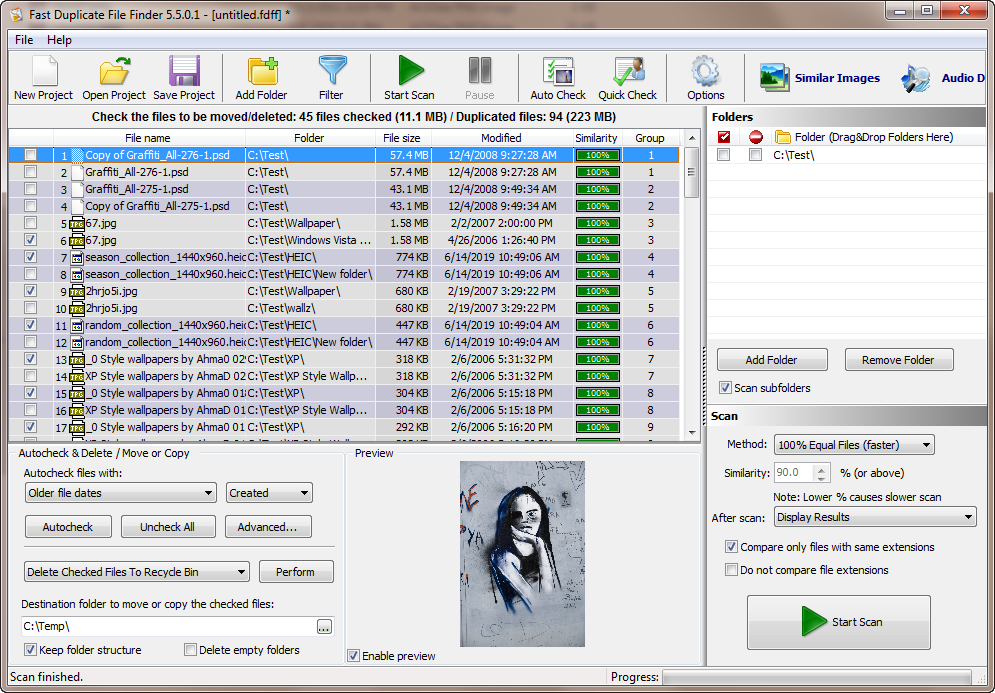 Use MindGems Duplicate File Finder to scan, detect and remove duplicate files from folders, local storage or entire network. During the scan process, it compares the file contents to offer accurate results. Thus, you will be able to clean duplicate files even when name of duplicate files is different. The professional version of the app finds and removes duplicate files regardless of their file types. It uses fast binary comparison algorithms and allows you to preview files before deletion for effective cleaning. It displays scan results in groups and even allows you to set automatically delete oldest files. Its auto-mark algorithm has advanced settings and filters to wipe out unnecessary files.
Get It Here
So, these were 5 best duplicate files finder and remover tools you should try to de-duplicate your Windows storage. Try any of these tools and don't forget to share your experience in the comments below.