The global iGaming market continues to grow at an exponential rate, especially in terms of the tech stack that underpins it.
To this end, you can select from a huge range of secure payment methods when wagering online, from traditional options like Visa debit card and bank transfer to cryptocurrencies such as Ripple, Ethereum, and Bitcoin.
But what are the best payment methods, and which options enable you to maximize the value of your casino deposits? Let's get into it!
Identifying Secure Payment Methods
Let's start with the basics; the single most important quality in any payment method is its level of security. At the same time, you must also identify online casinos or sportsbooks that are fully licensed, regulated, and secure, otherwise, you'll put yourself at the mercy of rogue operators and cyberthieves.
As a basic rule, licensed casinos must adhere to strict encryption standards. More specifically, their sites should boast 128-bit SSL encryption as a minimum standard, while reputable operators should also include their licensing credentials on their homepage.
Often, they'll provide their license number and ensure that this is hyperlinked, enabling you to seek out further information from the relevant authority.
In terms of payment options, it's fair to surmise that the best-known and widely used outside of the iGaming space are among the most secure. Take the Visa debit card, for example, which is an inherently secure payment method and one that enables you complete both deposits and withdrawals with genuine peace of mind.
The number of casinos that accept PayPal is also on the rise, with this market-leading e-wallet having historically been eschewed by iGaming operators (I'll touch on this in a little more detail below). PayPal is a globally renowned and recognized payment solution and one that had 429 million active accounts worldwide as of March 2022.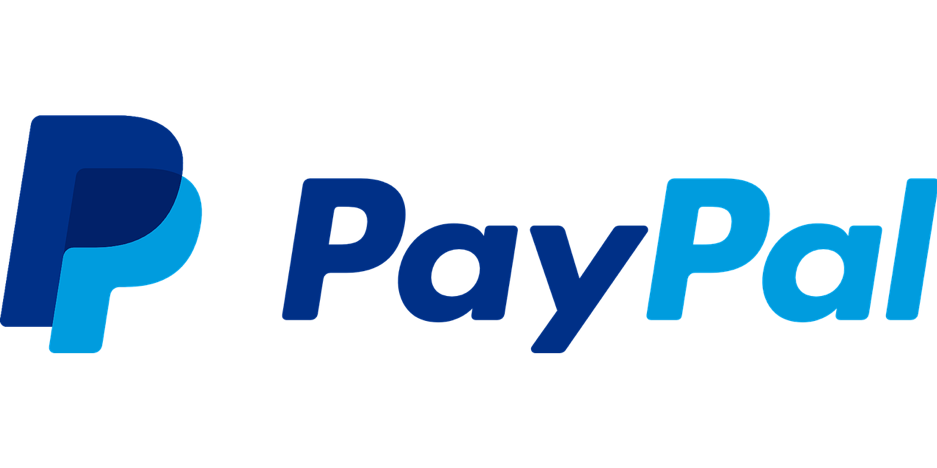 2021 also saw $1.2 trillion in transaction volume processed through the PayPal wallet, with this payment method both trustworthy and capable of completing transactions efficiently and in double-quick time.
Other e-wallets that transcend the iGaming market include Skrill and Neteller, although once again these payment methods have a slightly complex and nuanced relationship with online casinos. Prepaid payment options such as the Paysafecard are also considered to be incredibly secure, as they have a unique identifier which means a single voucher can only be used once.
This means that the Paysafecard cannot be topped up or used on multiple occasions, making them less vulnerable to fraudulent usage or interception.
Consider the Impact of Fees
As I've already touched on, you'll find that e-wallets such as PayPal, Neteller, and Skrill aren't available at all online casinos. They may also be excluded from specific bonuses and promotions because these platforms charge operators for each transaction processed.
From a consumer perspective, you'll also need to factor in transaction fees where applicable if you're to optimize the value of your casino deposits and withdrawals.
For example, Neteller applies a standard fee of 2.99% on all money transfers, which will be applied when moving cash into your account. This is a standard fee that can impact your iGaming experience, even in instances where operators don't apply their own deposit or withdrawal fees.
Skrill also charges fees when withdrawing money out of your account, so any winnings that you transfer from your online casino or remote sports betting account may be diminished by the time they reach their final destination (such as a bank account).
Skrill also accepts selected crypto tokens, enabling you to effectively wager using cryptocurrency at casinos that don't accept this payment method directly.
However, withdrawing money from a Skrill account to a crypto wallet will incur a flat fee of 2.00%, while this increases to 3.49% when transferring cash into a Neteller account.
If you end up withdrawing your casino winnings onto a MasterCard or Visa debit card, Skrill will charge you 3.99% of the total sum being transferred. While this seems like a nominal fee, it can eat into your winnings over time, especially if you make regular but relatively small withdrawals from your online betting accounts.
The Last Word
As you can see, no iGaming payment method has been created equal, while some of the most secure and efficient options are known to have applicable fees that eat into your bankroll over time.
However, the key is to review and compare all trusted payment methods across several different criteria, including their security protocols, the fees that are applied in certain circumstances, and the speed with which transactions are completed.
When it comes to the latter, e-wallets like Skrill and Neteller are the fastest, with iGaming transactions often completed within 24 hours (depending on the internal processing times deployed by the casino in question).
By comparing such criteria in detail, you can ultimately make an informed choice that delivers optimal value and helps you to make the most of your bankroll!