Drones are excellent toys for kids and adults. Kids can have fun playing with flying drones and in the same way, learn some basic navigation points. It is a good way to start as early as possible with drone flying because in the near future we may live in a world dominated by drones. Number one job in the world could be flying with drones. Why use people to deliver packages when a drone can deliver small packages, fast, secure and at your doors without a single problem.
Adults who never before had a drone in hand can learn how to fly with toy drones. With toy drones, you are guaranteed fun, and at the same time, you will learn drone flying skill. Bellow, you can find the best drones that are recommended for beginners who never fly a drone before.
Aura Drone with Glove Controller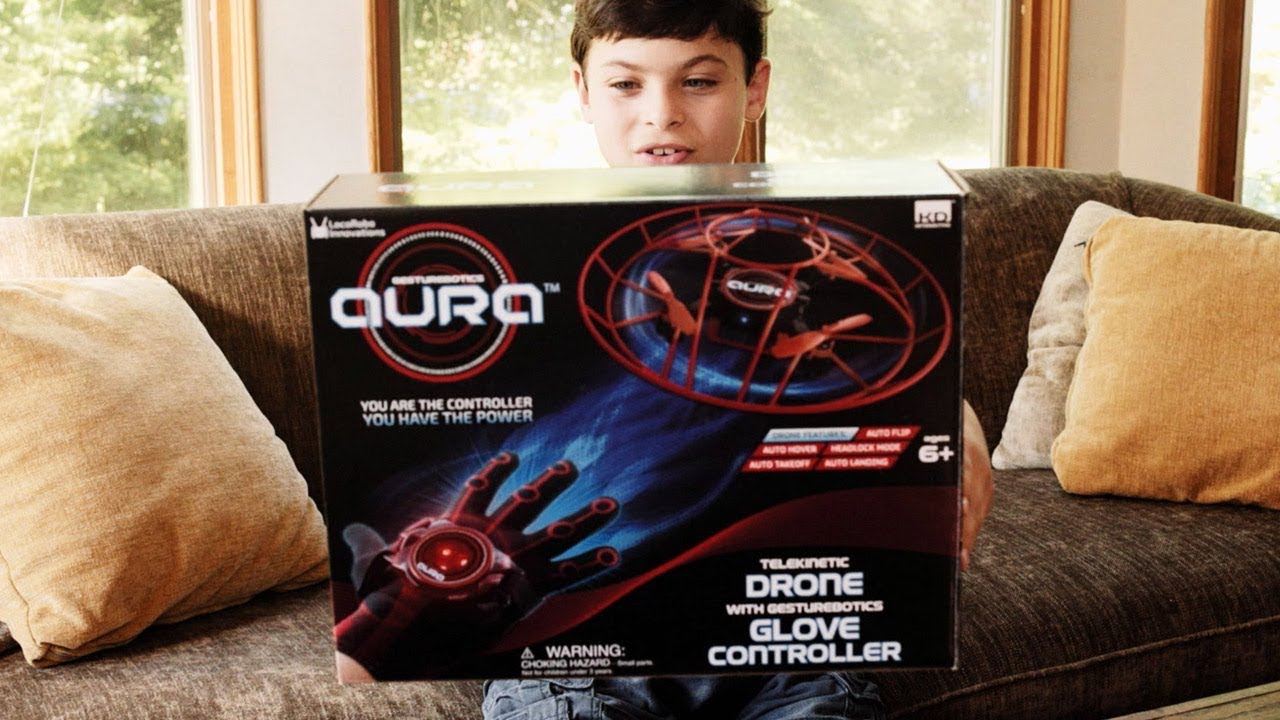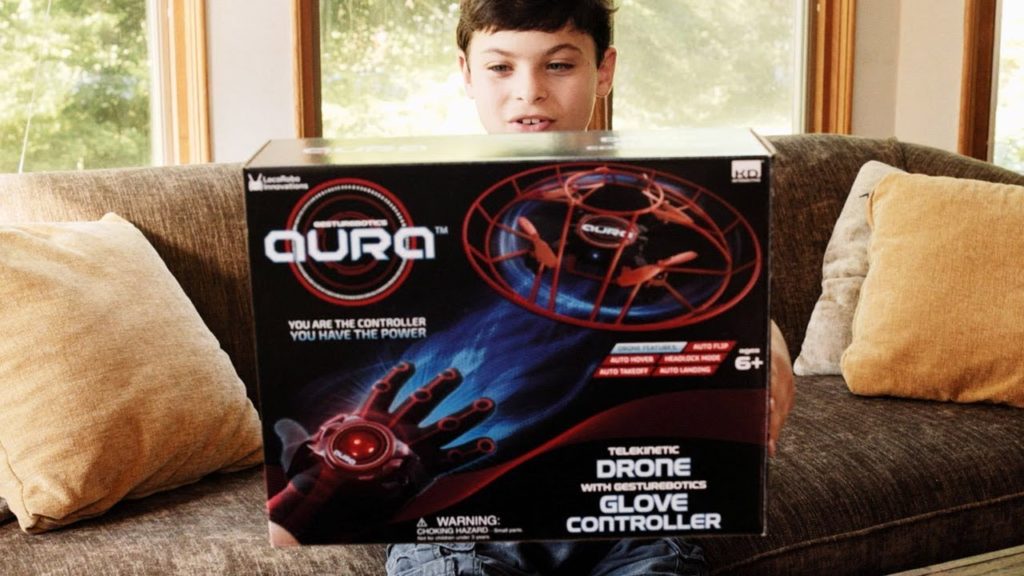 This small drone is ideal for kids as well as adults. Thanks to unique navigation controller in a shape of glove you can now use hand gestures to navigate drone. The drone also has a very robust propeller protection system which guarantees that propellers and drone construction will not be damaged in a crash of failure in flying.
Aura Drone is a robust drone that can handle severe crashes. Because of that feature, it is one of the best toy drones for beginners. Auto take-off, hovering and automatic landing is features that every new pilot welcomes. With all of the beginner features and great safety measures with this drone, you can have fun without risk.
Cheerson CX-10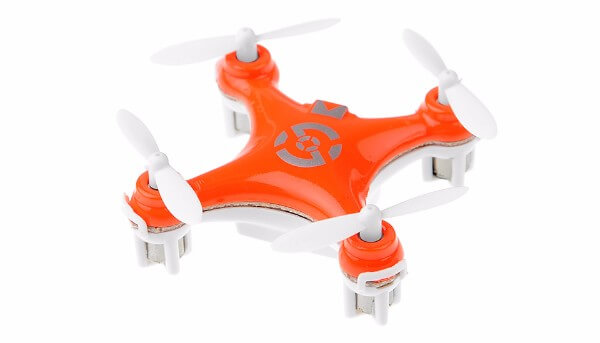 If you are looking for as cheap drone as possible, then CX-10 is the drone for you. This extremely small drone will cost you only a few bucks, and for such a low amount of money, you cannot expect some amazing features. But still, this drone will give you up to 8 minutes of flight time which you can adjust with three levels of flying. You can use low speed, medium and fast.
Since you can switch speed from low to fast this drone is a good beginners choice because once you can handle the low speed, you can move on the next speed. Unfortunately, this drone does not have propeller protectors so you need to be careful at crashes because if you destroy propellers, you will need to install new ones to continue flying.
Holy Stone HS170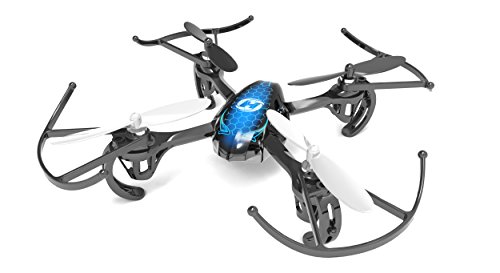 Holy Stone is a leader in toy drones, and they have many different models. HS170 is mini-drone that has some nice features which can be useful for beginners. With HS170 you can fly up to 8 minutes in a range of 160 feet. Charging time between flights can take up to 70 minutes.
This little drone can be used indoors as well as outdoors. Thanks to the small size many people find it fun to play inside the room. The drone has propeller guards who can help you if the drone crashes. Overall construction is durable, and the drone can take a sustainable hit. All that features make this drone a very good choice for beginners. And if you look at the price, you will see what I am talking about.
DBPOWER X600C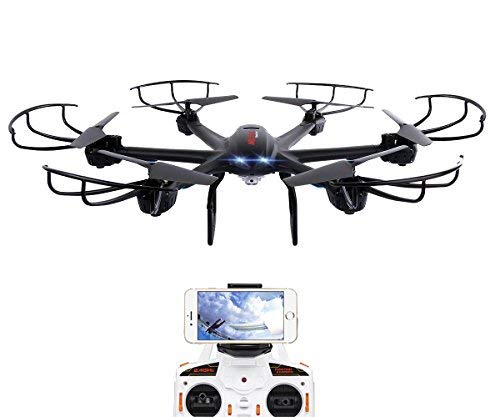 X600C is maybe not that small as previously mentioned drones but this drone is hexacopter which means it uses6 motors to stay in the air. This six propeller allows this drone to stay in the air for 10 minutes. The biggest advantage of this drone is the camera. For an affordable price not only you will get a decent toy drone that is not large, but you will also get a camera which will give you the ability to fly a drone in first person view.
First person view flying is a completely new drone piloting skill which many new pilots have a hard time to use. Thanks to this drone you can train your first-person view flying with minimum risk. You should know that hexacopters are flying in a different way than quadcopters, which ones you prefer can only be decided by you once you test both versions of drones.
Parrot Bebop 2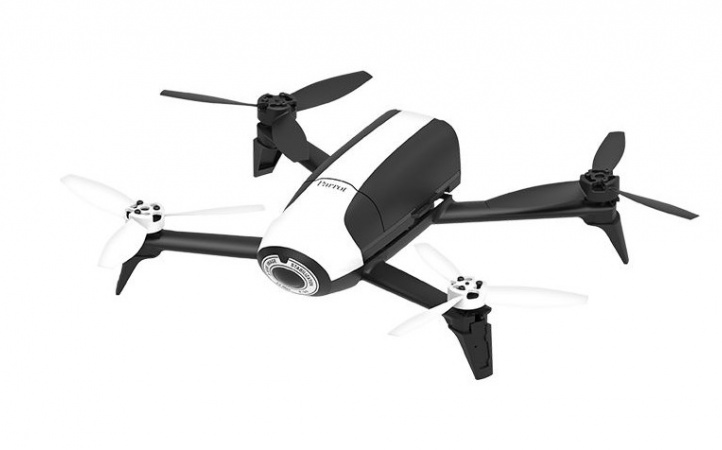 Previous drones are decent toys, and some of the models already mentioned give an extra feature which can be very useful for new pilots. But the Parrot Bebop 2 is a real deal drone which can't be seen as just a toy. First of all this drone cost a couple of hundred dollars so for a toy is not really that cheap. But with this drone, you are capable of learning all the drone flying with a high-quality drone.
With Bebop 2 you can stay in the air for 25 minutes which will grant you fast learning since you will not need to land drone every few minutes and charge the battery. This drone comes with an amazing camera that is capable of recording 1080P resolution videos. With such a camera, you can also start learning how to use the advanced camera in the air. You can also learn how to make amazing videos. In no time you are able to do that if you choose to get Parrot Bebop 2
Final Verdict
For every new pilot, there is a drone. For kids that are just looking for fun, you should get a drone without a camera since the kids won't bother with videos, camera, and stuff related to making videos. Kids just want to fly and have fun. Because of that, the best drone for kids is a mini-drone that cost as little as possible. That way you can buy two drones on buybestquadcopter and have fun flying in duo with your kid. If you are an adult looking for a good drone as your first drone then Parrot Bebop 2 is an excellent choice. With that drone, you can learn all the skills you need to know about a drone flying as well as making videos using a drone. And after you are expert, Parrot Bebop 2 will still be a good use for you since the drone has magnificent performance, amazing camera and ability to make great videos.