2019 was another big year for PlayStation at The Game Awards. Sony's first-party titles were well-represented among the nominees, with 3 PlayStation exclusives nominated for a total of 12 awards. This year, the winner of every non-mobile video game category is on PlayStation, solidifying Sony's comfortable position as King of this generation. What were the PlayStation games up for an award at The Game Awards 2019? Who won big and who walked away without a statue of an armless lady? Read on to find out!
Death Stranding
Kojima Productions/Sony Interactive Entertainment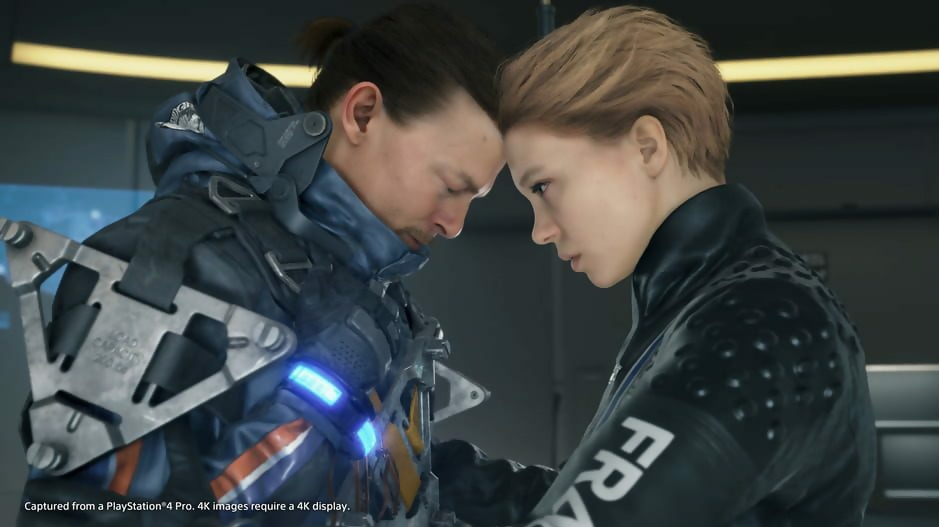 If there's anyone game that PlayStation was betting on to make a splash at TGA 2019, it would be Kojima Productions' Death Stranding. Marketed as an open-world supernatural action-adventure title, Death Stranding confused many gamers with its strange, borderline-obsessive focus on the physical mechanics of walking. Boasting a star-studded lineup starring the likes of Mads Mikkelsen and Norman Reedus – even Guillermo del Toro makes a cameo in the game – this bizarre post-apocalyptic package-carrying simulator took home awards for Best Game Direction and Best Score/Music.
Nominated for
Game of the Year, Best Game Direction, Best Narrative, Best Art Direction, Best Score/Music, Best Audio Design, Best Performance (Mads Mikkelsen), Best Performance (Norman Reedus), Best Action/Adventure Game, Player's Voice
Won for
Best Game Direction, Best Score/Music, Best Performance (Mads Mikkelsen)
Concrete Genie
Pixelopus/Sony Interactive Entertainment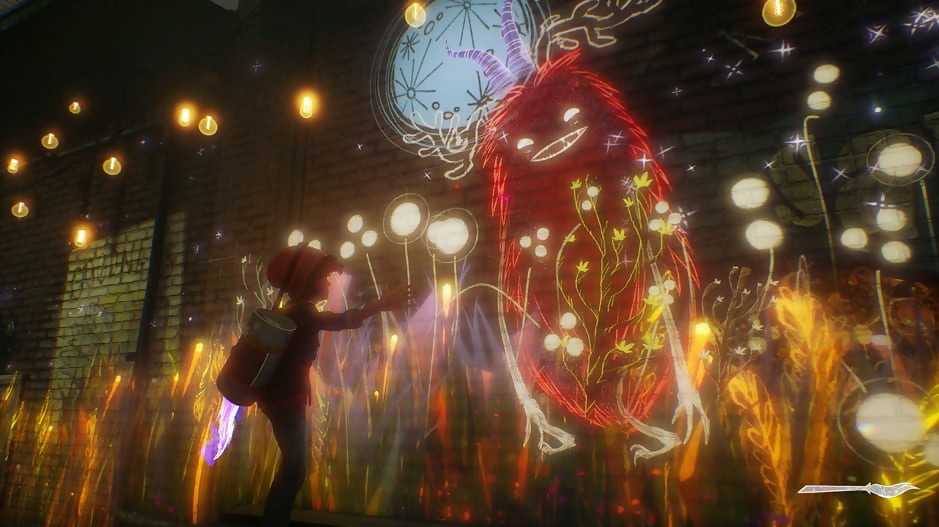 Concrete Genie a vibrant, heartwarming tale about the creative young Ash, a fledgling painter and victim to constant bullying. One day, his treasured sketchbook is stolen by his tormenters, its pages torn out and thrown to the wind. Ash begins his quest to recover the lost pages of his sketchbook that lay scattered throughout his city of Denska, a mission that leads to him using his creative abilities to breath color and life into the gray, industrial town he lives in. This indie work combines platforming with innovative paintbrush mechanics, creating a unique and memorable experience that really showcases the creative energy of the developers signed under the Sony Interactive Entertainment Worldwide initiative.
Nominated for
Games for Impact
Blood & Truth
SIE London Studio/Sony Interactive Entertainment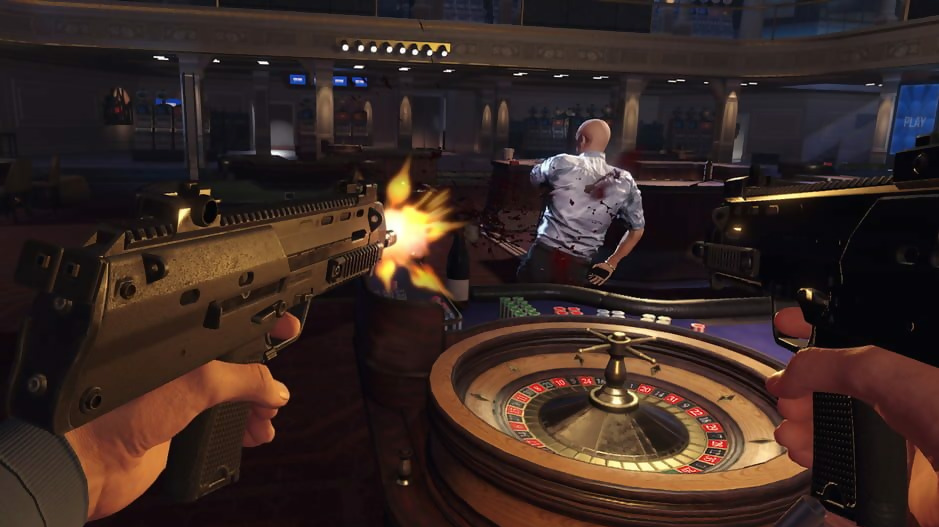 Blood & Truth is an unbelievably cool first-person shooter experience designed exclusively for the PlayStation VR. This high-stakes corridor shooter is an immersive virtual reality experience of a quality unparalleled in the landscape of largely amateur VR offerings. Propelled by a cast of well-acted characters, this intense spy drama isn't just one of PSVR's best titles, it's one of the best VR titles period.
Nominated for
Best VR/AR Game
Sekiro: Shadows Die Twice
FromSoftware/Activision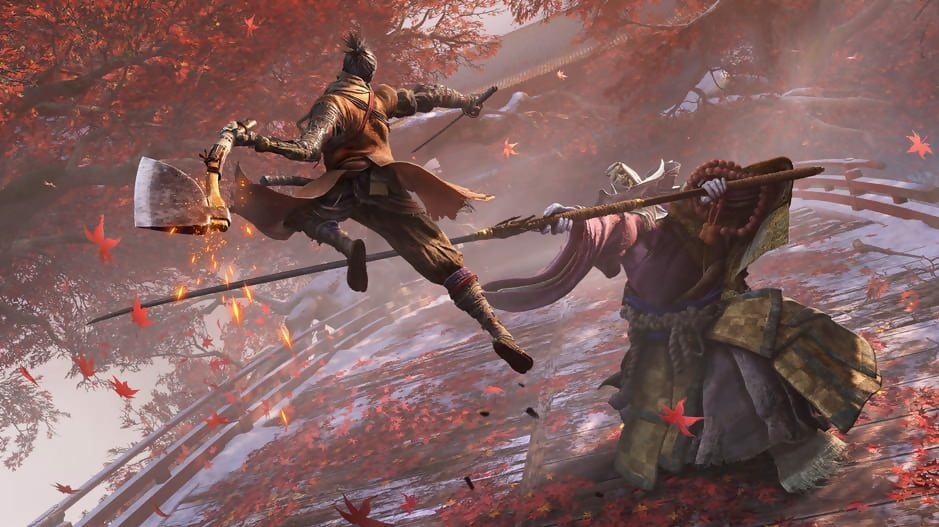 FromSoftware has built a reputation for developing action-adventure games that are hard-as-nails but greatly reward the patient and skilled gamer. Sekiro: Shadows Die Twice follows in this tradition, offering a challenging swashbuckling experience in the vein of Dark Souls but with a greater emphasis on speed and verticality. It follows the tale of shinobi known as Wolf, sworn guardian indentured to the young lord of a powerful clan. When his master is stolen away in the dead of night, Wolf sets out on a journey to rescue his liege and get revenge on the people responsible. Its battles are quick yet cerebral, pitting you in deadly combat against all manner of beast and monster inspired by Japanese mythology in a number of breathtaking locales and stages. It's a standout title in a year full of amazing releases with gorgeous visuals, magnificent character and stage design, and a beautiful soundtrack, and so it comes as no surprise that Sekiro: Shadows Die Twice won TGA 2019's Game of the Year and Best Action/Adventure Game.
Nominated for
Game of the Year, Best Game Direction, Best Art Direction, Best Audio Design, Best Action/Adventure Game
Won
Game of the Year, Best Action/Adventure Game
Control
Remedy Entertainment/505 Games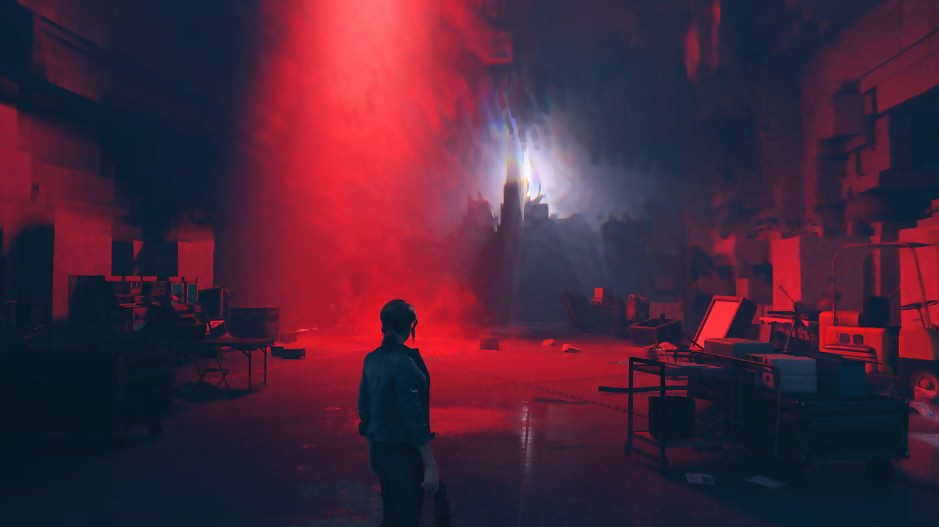 Playing Control is like stepping into the shoes of the protagonist in a Syfy supernatural horror series, but with better writing and likeable characters. It's set in a frightening paranormal realm contained within the Oldest House, a towering, faceless Brutalist structure in New York City. The mysteries contained with the Oldest House are so enticing that curiosity keeps you marching ever forward. The excellent writing, wonderful cast of superb actors, and some of the most amazing world-design we've ever seen make this a horror game to remember.
Nominated for
Game of the Year, Best Game Direction, Best Narrative, Best Art Direction, Best Audio Design, Best Performance (Courtney Hope), Best Performance (Matthew Porretta), Best Action/Adventure Game
Won
Best Art Direction
Resident Evil 2
Capcom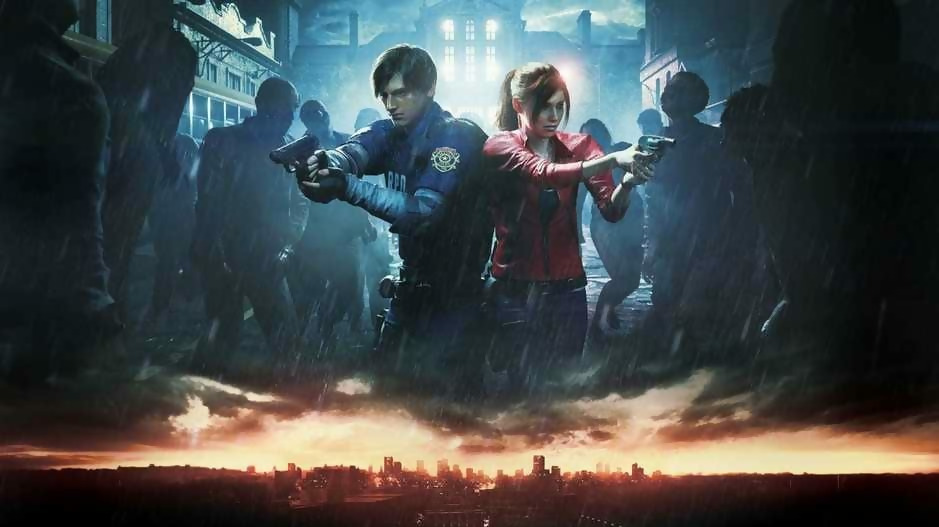 This game single-handedly redefined what a remake is and what it can be. Rebuilt from the ground up, Resident Evil 2 is a modern re-envisioning of the PlayStation classic, taking the same premise and characters and adopting them into a modern game engine. The remake also eschews tank controls, fixed cameras, and pre-rendered backgrounds in favor of a more action-based third-person experience, making this 2019 hit a completely different beast from its mid-90s inspiration. It's also an incredibly thrilling and fun horror shooter that earned universal praise from both critics and players. The only thing keeping it from reaching absolute perfection is the fact that the original's iconic voiceover sadly didn't make the cut in this new version.
Nominated for
Game of the Year, Best Game Direction, Best Audio Design, Best Action/Adventure Game
The Outer Worlds
Obsidian Entertainment/Private Division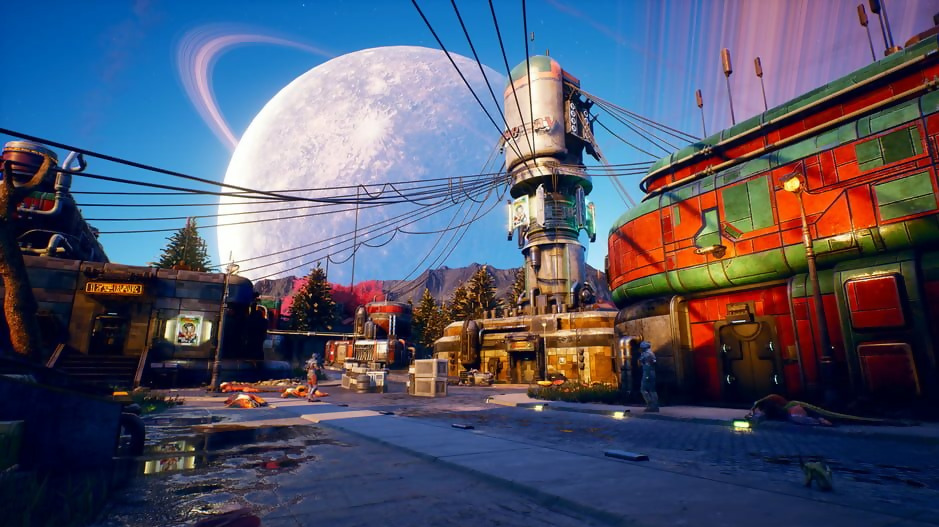 With The Outer Worlds, Obsidian has shown once again why they've been a leader in story-driven RPGs for decades. It's a Fallout game that's better than actual Fallout built atop stellar world-building and a level of care for character development and story writing that's unparalleled in the industry. It takes an approach to games development completely contrary to the Bethesda method. Instead of creating massive open worlds filled with repetitive side quests, serviceable-though-generic characters, and relying on world design to carry it through, the Outer Worlds is a shorter but significantly more packed adventure. Here's hoping we see more games like it.
Nominated for
Game of the Year, Best Narrative, Best Performance (Ashly Burch), Best Role Playing Game
Outer Wilds
Mobius Digital/Annapurna Interactive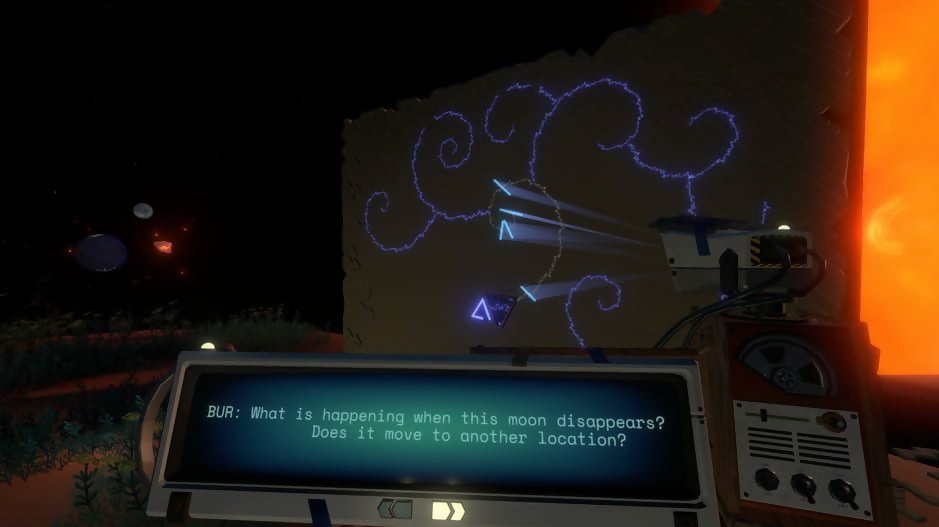 Outer Wilds (not be mistaken with The Outer Worlds) is a co-operative first-person adventure like no other we've played. It's based around a time loop; every 22 minutes the galaxy explodes, throwing you back in time to exactly 22 minutes before critical mass. What you do to fill those 22 minutes is up to you. Perhaps you'll explore the caves and locales around you, maybe you'll spend it reading text logs or listening to tapes left behind by a mysterious alien species. The adventurous among you might even try to find a way to stop the galaxy from exploding. You have very little power to change things, a concept foundational to cosmic horror, but Outer Wilds isn't Lovecraftian Groundhogs Day. It's a beautiful and often hilarious exploration into what time means when you've got none of it – and all of it – left.
Nominated for
Best Game Direction, Best Independent Game, Fresh Indie Game
Fortnite
Epic Games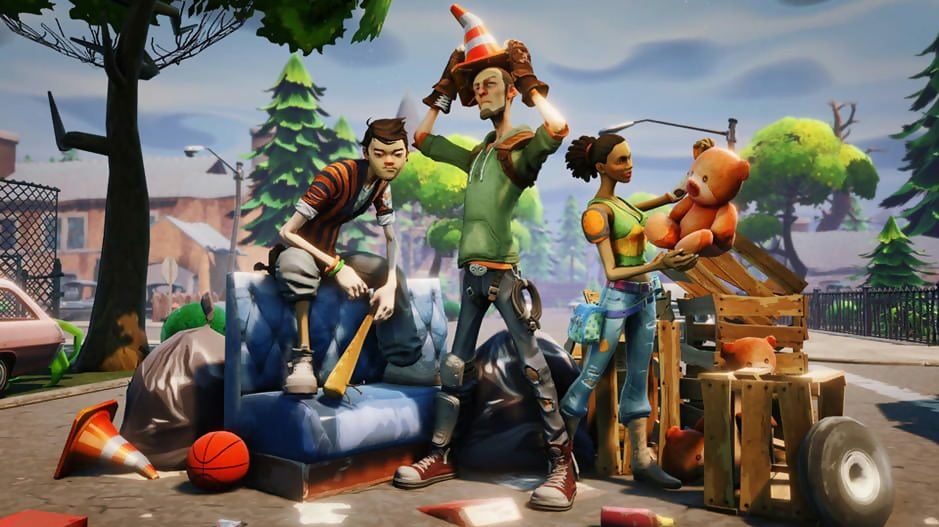 What can be said about Fortnite that hasn't been said before? It's still immensely popular months after its wave of "trendiness" has passed, and it continues to see updates, patches, and seasonal expansions that keep it fresh for long-time players. Epic Games' cash cow is designed to have a long tail and we wouldn't be surprised to see it at the TGAs for many more years to come.
Nominated for
Best Ongoing Game, Best Community Support, Best Esports Game
Won
Best Ongoing Game
Apex Legends
Respawn Entertainment/Electronic Arts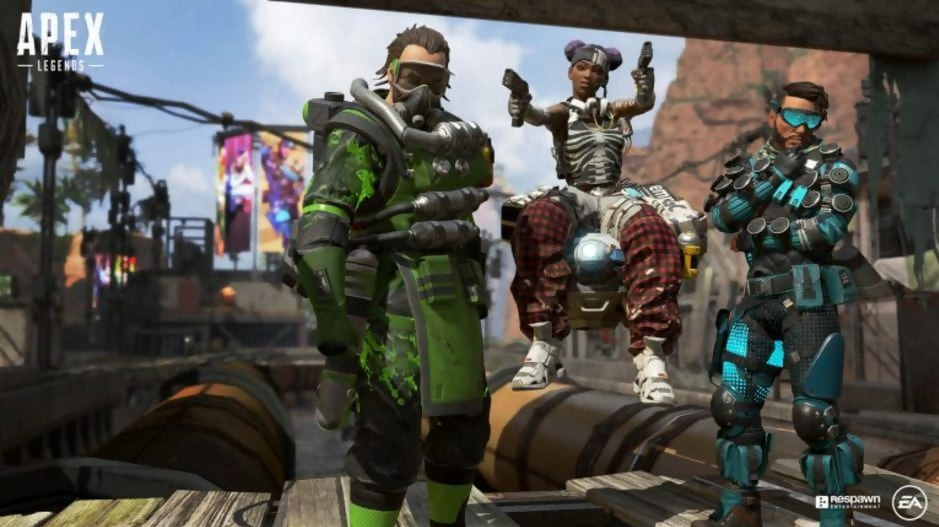 Apex Legends released seemingly out of nowhere, immediately capturing a massive audience thanks to its compelling combination of Battle Royale and class-based, character-driven squad shooters and, of course, its immeasurable streamability. For a few months near its release, Apex Legends dominated Twitch, with professional streamers both old and new riding the crest of its wave of popularity for weeks on end. It might not be nearly as popular as it was at release, but Apex Legends continues to be supported by its developers, with new characters, maps, and game modes introduced all the time.
Nominated for
Best Ongoing Game, Best Action Game, Best Multiplayer Game, Best Community Support
Won
Best Multiplayer Game
Destiny 2
Bungie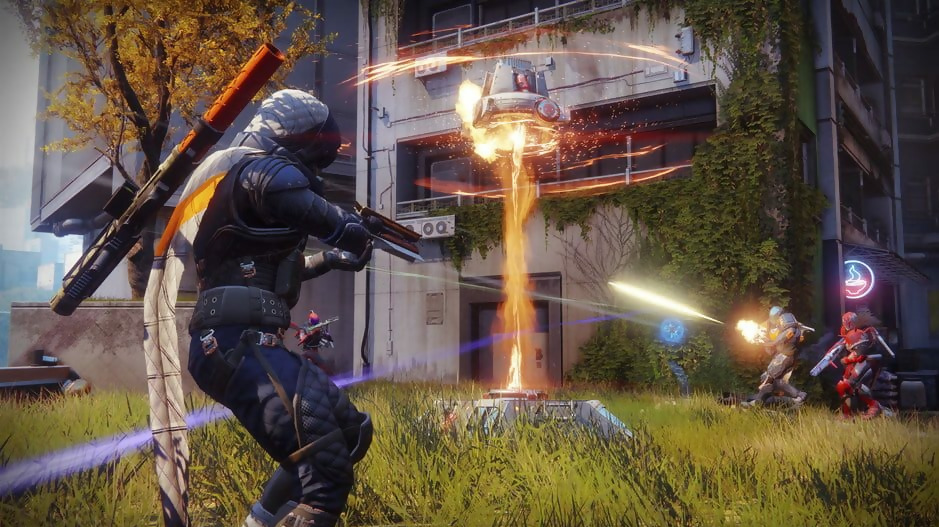 It's difficult to imagine Bungie, the studio behind Destiny and Halo, as an indie studio, but this year they broke off their relationship with Activision and decided to go solo with Destiny 2's development. This year we also saw Destiny 2 go the free-to-play route, with players able to play through the content of previous seasons without spending any cash. Having spent uncountable hours blasting Vex in the Vex Offensive, we can attest to the addictive and fun qualities of Destiny 2.
Nominated for
Best Ongoing Game, Best Community Support
Final Fantasy XIV
Square Enix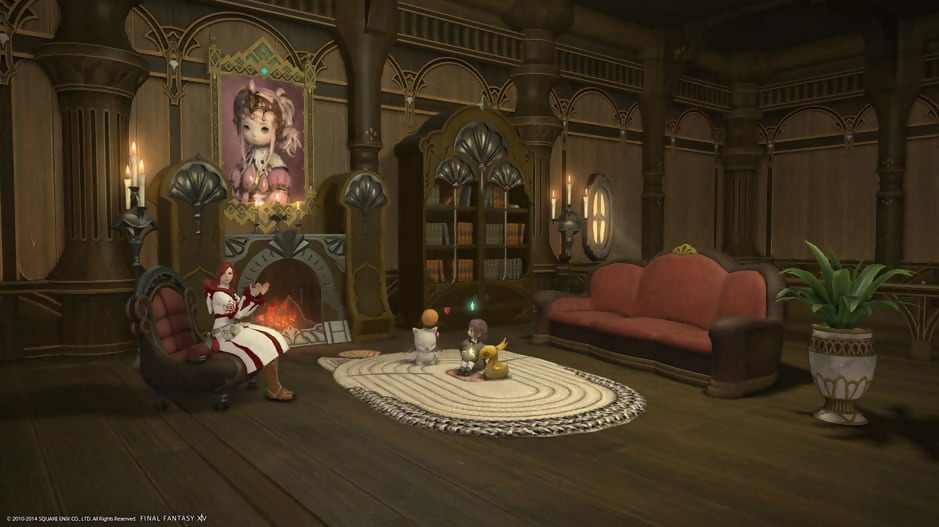 Final Fantasy XIV is a shining example of what a game can become if its developers are willing to reflect on their mistakes and take a second chance on a failed product. Without going too deep into its history, put simply the Final Fantasy XIV we have today isn't the same game that we got at launch – it's much, much better. It's been a long six years since the game released, but it's still going strong with a large and stable playerbase and constant, world-changing expansions that keep the game from getting stale.
Nominated for
Best Ongoing Game, Best Role Playing Game, Best Community Support
Tom Clancy's Rainbow Six Siege
Ubisoft
Rainbow Six Siege made it past rocky beginnings and has cemented its position as a multiplayer powerhouse that sits comfortably in Steam's most popular games every month for the past several years. It's a tactical class-based 5v5 shooter that's endlessly fun and requires tight teamwork on top of immaculate shooting to win the day. It's also one of the most watchable esports around, so fans of games with a healthy balance of action and strategy should give it a go. It's good to see Siege getting the attention and praise it deserves after its poor launch.
Nominated for
Best Ongoing Game, Best Community Support
Disco Elysium
ZA/UM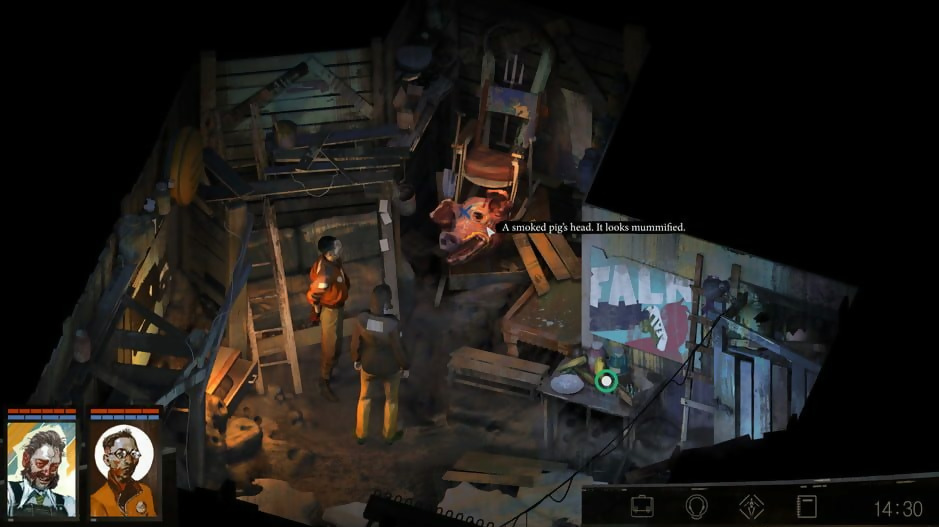 Disco Elysium is an excellent RPG that tells the tale of a balding cop afflicted by a drink-induced amnesia. Like Planescape: Torment, interactions revolve around the game's robust dialog system, with every choice you make branching off into a thousand different alternate paths. It's the first game we played since Planescape where your decisions really had an impact on the world, not only with regards to how the plot develops, but also on how characters treat you and how your character treats others. Any self-proclaiming fan of RPGs should play Disco Elysium and see why it won this year's Best Role Playing Game award at TGA 2019.
Nominated for
Best Narrative, Best Independent Game, Best Role Playing Game, Fresh Indie Game
Won
Best Narrative, Best Independent Game, Best Role Playing Game, Fresh Indie Game
A Plague Tale: Innocence
Asobo Studio/Focus Home Interactive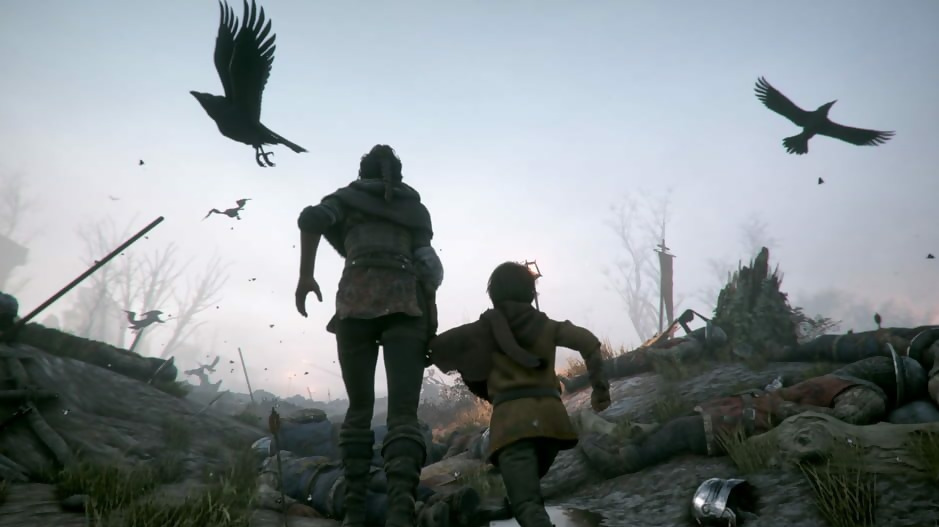 A Plague Tale: Innocence is a gritty and dark game about two siblings, a sister and her younger brother, as they flee from a mysterious gang of bloodthirsty murderers who want to see them dead. It's a dramatic thriller that thrives in its ability to create tension from thin air. It's a stealth game that's built around a complex system of interactions, allowing for creative solutions to the problems you face. Through it all, you're responsible for the safety of the younger brother, Hugo; some of the most frightening and stressful moments in the game are when a noise or person distracts you and you lose track of him. It's arresting and creates a constant sense of danger that's stressful but absolutely memorable.
Sayonara Wild Hearts
Simogo/Annapurna Interactive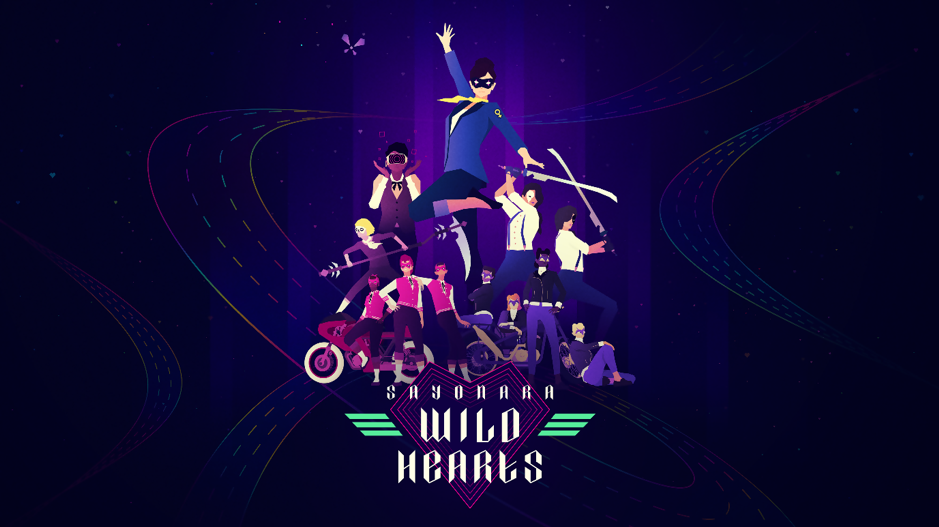 Sayonara Wild Hearts is an arcade game of a kind we haven't seen since the age of coin-op game machines and Saturday morning gaming sessions in our pajamas. It's set in a dream-like, neon universe thrown into chaos by the breaking of a woman's heart. There's dancing, swordfighting, motorcycle racing, skateboarding – every 90s kid's sandbox fantasy put together. It's also insanely stylish with a visual and audio flair that sticks with you long after you've finished playing.
Nominated for
Best Art Direction, Best Score, Best Mobile Game
Devil May Cry 5
Capcom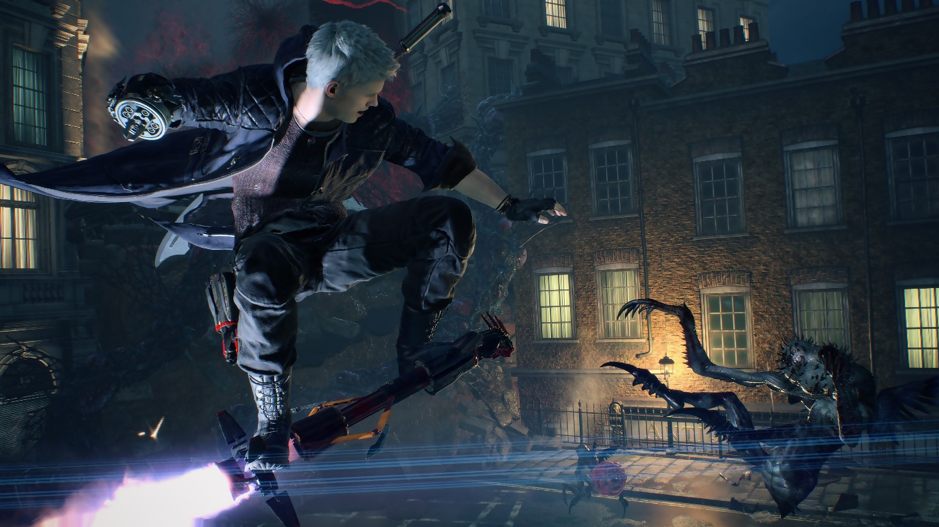 Devil May Cry 5 still has all the over-the-top action and ridiculous cutscenes characteristic of the series, and the combat is just as frenetic and electrifying as it's ever been. The new playable character, V, is a brave departure for the series, a non-combatant who summons animal familiars to do his bidding. There are massive changes with how Nero handles in combat, Dante has a cool new wizard hat, and V is character unlike any we've ever seen in the series, but Devil May Cry 5 is a declaration by Capcom – the King is Back! it's good to see Devil May Cry back in the hands of Capcom after the disappointment that was DmC. More please.
Nominated for
Best Score/Music, Best Action Game
Won
Best Action Game
Kingdom Hearts III
Square Enix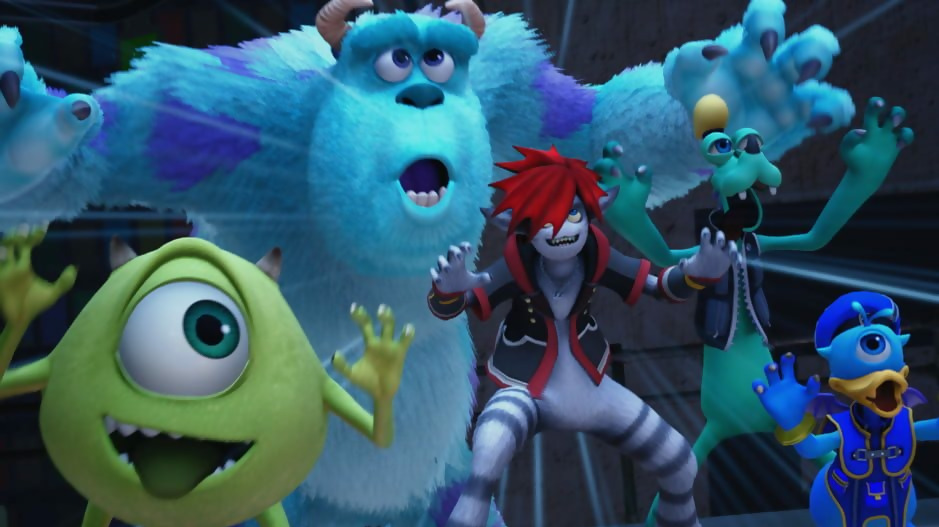 A month before Kingdom Hearts III's release, we decided to catch up with the game's tale and get up to speed with the adventures of Sora, Donald, and Goofy to prepare for number 3. It's a rabbit hole of plot twists, weird naming conventions, lots of puns revolving around hearts and darkness, and multiple characters with the same name. When you start Kingdom Hearts III, you'll probably have little idea what's happening. Once you've finished, not much will have changed, but you'll know that you love the characters and you love its Final Fantasy-meets-Disney concept, even if you don't understand what the heck is going on.
Nominated for
Best Role Playing Game, Best Score/Music
Call of Duty: Modern Warfare
Infinity Ward/Activision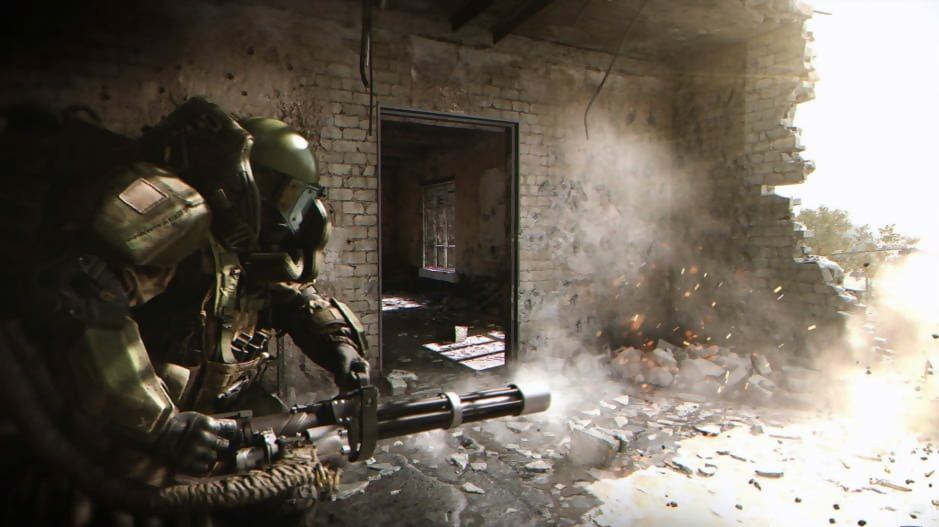 The original Call of Duty 4: Modern Warfare has a special place in the hearts of gamers who were around to play it. Beautiful set pieces? Check. Drop-dead gorgeous visuals? Check. An interesting story? Absolutely check. That first Modern Warfare was a special, special game. 2019's Call of Duty: Modern Warfare reboots the franchise, bringing back the series' most-loved characters and throwing them into an all-new conflict with different stakes. It might never be the game-changer that Cod4 was, but the new Modern Warfare is a damn good game and one of our favorite shooters of the year.
Nominated for
Best Audio Design, Best Action Game, Best Multiplayer Game
Won
Best Audio Design
Borderlands 3
Gearbox/2K Games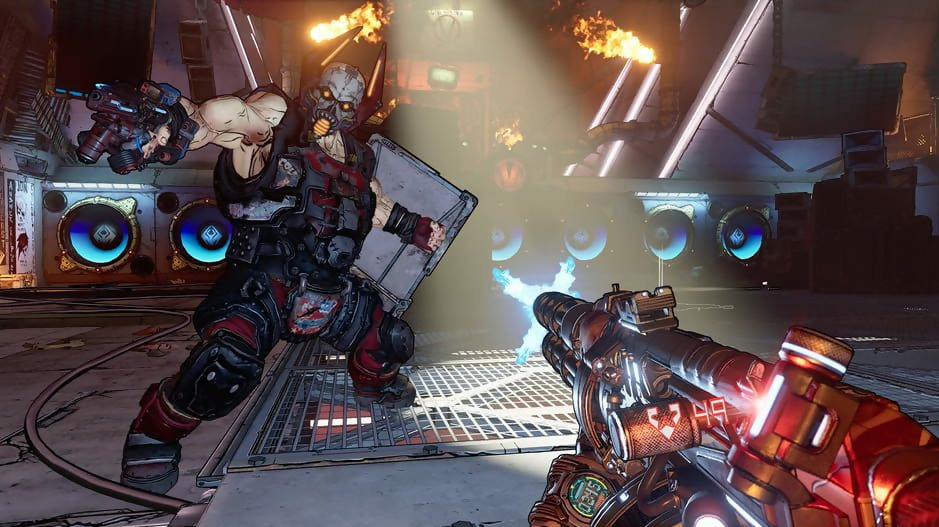 Borderlands 3, much like Metro Exodus, has been unfairly judges by the decision by its producers to make it a temporary Epic Game exclusive. A lot of hubbub has been stirred about what timed exclusives mean for PC gaming. So much, in fact, that we all had to remind ourselves that Borderlands 3 is a great game. It's the pinnacle of loot shooters by the team that helped define the term, offering everything the first two games gave us but blown up and multiplied by 1000.
Nominated for
Best Action/Adventure Game, Best Multiplayer Game
That was all the PlayStation games that were nominated for an award at The Game Awards 2019. What did you think of the nominees? Which games do you think deserved to walk home with a trophy? What game should've been on this list? And don't forget to get these games on PlayStation. Get your PSN Gift Cards today to start your gaming experience with these award winning gems!