This must-have happened to you sometime in your life- you are chilling and watching videos of cute puppies on your phone and you thought of sharing them or posting them as your status? But unfortunately, the apps don't support downloading of content. This is where the screen recorders come into play.
Now the question stands that with so many recorders in the market, which one should you choose and why? This is where we swoop in to help our readers out. After thorough analysis, we have come down to the conclusion that the IObit Screen Recorder is the BEST screen recorder to date in the market.
What does IObit Screen Recorder offer?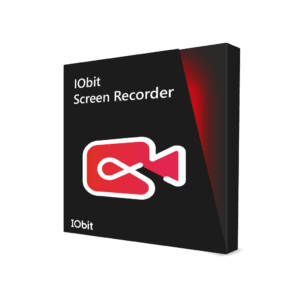 IObit Screen Recorder is a free-to-use screen recorder with an easy-to-use interface, which comes along with a light built-in video editing feature.
IObit provides you the flexibility of capturing high-quality videos from full screens, specific windows, or any freely selected portions of the screen. It supports 4k quality with audio recordings from the microphone and the speaker poured into the video simultaneously. This makes it the most ideal choice for recording meetings, webinars, presentations and lectures.
Some of the other highlighting features it provides are the ability to add mouse click effects by highlighting the cursor and adding animation, taking screenshots while recording, no limitation on the range of duration to record videos and no watermarks effect to ruin the final masterpiece. When it comes to saving the final recording, you can choose from a variety of video formats such as MP4, FLV, AVI, MOV, MKV, TS and GIF.
What makes the IObit Screen Recorder different from a conventional screen recorder?
Conventional online screen recorders allow and suggest recordings of videos upto a duration of 10 minutes. On the other hand, IObit offers freedom in this scenario. This is no limitation on the duration of the recording.
Normally, an online screen recorder allows screen and audio recording only twice in one day, but IObit offers you unlimited usage per day.
Videos on IObit Screen Recorder can be saved in a variety of formats such as MP4, MKV, AVI, FLV, etc unlike normal screen recorders that allow videos to be only saved as "WebM".
IObit Screen Recorder comes with a built-in video editing feature that allows you to trim, cut and split your recorded videos. It also adopts GPU hardware acceleration tech to make editing more efficient and more stable.
IObit allows unlimited transfers of 17 mainstream formats over any device without any lagging such as Facebook, YouTube, Vimeo, etc.
How to Record Your Screen with IObit Screen Recorder:
Select your Preference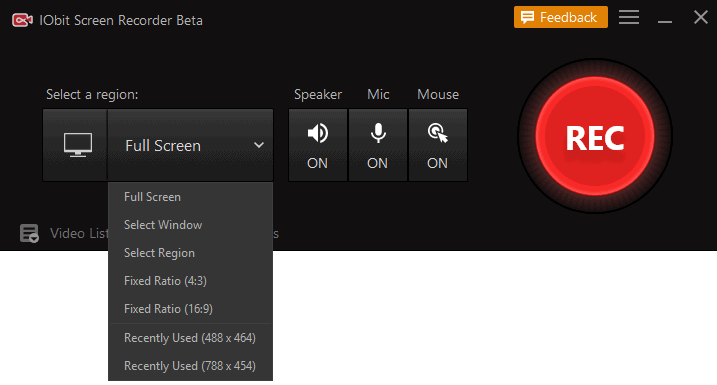 Whether you wish to record a full screen or a partial portion of the screen, just adjust the settings and you are good to go.
Record the Screen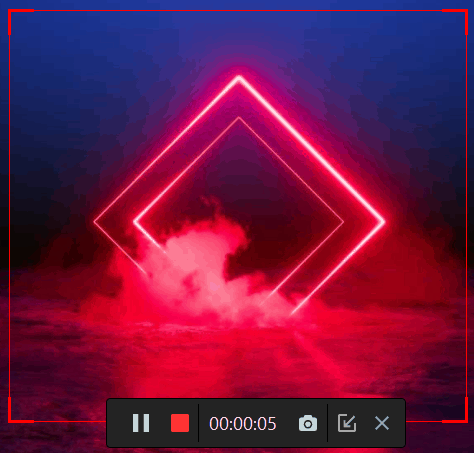 Record the full video or the part of the videos that you wish to capture with any lags on the frame.
Save and Edit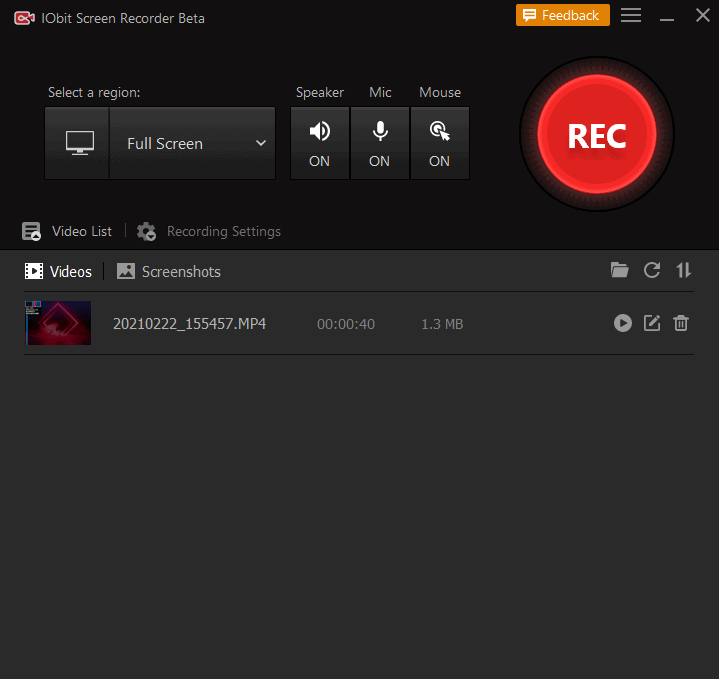 Choose the type of format you wish to save your video in such as MP4 or FLV etc and then use the built-in video editor to enhance your masterpiece.
Conclusion:
IObit Screen Recorder is a free-to-use recorder that allows you to use all sorts of functions without paying a single penny. It is to be exclusively used on Windows including Vista and Windows 7 and above. No installation of plugin or extension is required, all you have to do is open the online recorder and start using it. The interface is so easy that any beginner can become a master in a couple of seconds.
It is the most ideal online screen recorder available in the market to date, which anyone can need for easy and smooth video recording, editing and sharing across various platforms. We would definitely recommend this i.e 10/10 must install. You can give it a try and comment on your reviews on our website.