The long-term success of any skincare shop is greatly influenced by skincare marketing, specifically skincare SEO. The best aspect is that skincare SEO is completely organic, making it a non-paid marketing avenue.
Best Skincare SEO Practices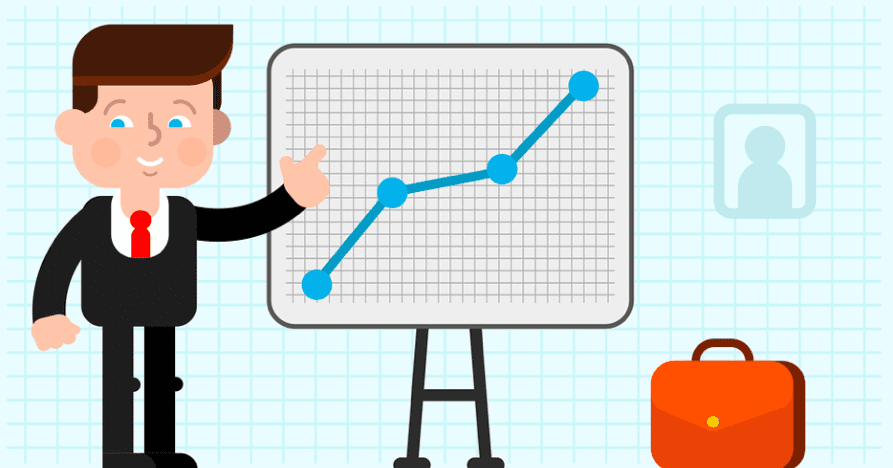 Below are some of the greatest strategies you may use to launch your online skincare business and achieve outstanding SEO results.
1. Good Keywords to Target
The foundation of your skincare store's SEO is keywords. It might be annoying to be limited to one keyword on every page. The good thing is that due to the many keywords, you can rank for several pages. For every page, you need to choose the appropriate keywords. And there are many options! You may discover search patterns, popular terms, and perhaps even consumer pain issues about how to utilize a specific product through keyword research—pain points you can subsequently address with the appropriate content!
Since the online skincare business is rather crowded, you must focus to select the perfect keywords for your company. Firstly, identify what makes your items truly distinctive and capitalize on that. Finding certain traits will make it simpler for you to narrow down your content's focus and identify the correct keywords you can rank for.
2. Compose creative product descriptions
If there is one undeniably true point, it is that Google detests duplicate material. Its enemies are imitators. And it strikes back by degrading the SEO functionality of your website. Product descriptions are important. They can be an excellent tool for both improving rankings and helping buyers connect with your goods in a manner that wouldn't have been possible with a generic, copy-and-paste description. To create an excellent product page description, use this straightforward template as a guide:
Tagline: Write a succinct sentence that will appeal to readers. It is your own opportunity to pique their interest right away and persuade them to continue reading.
Concern Copy: In a concise paragraph, list the primary problems or worries of your target market and discuss why and how your item may help solve or alleviate those problems. If the item is more focused on beauty than a specific skincare issue, you may want to add a brief lifestyle paragraph.
Images: According to how your skincare business is set up, they may be dispersed around the website or shown in a carousel. However, it's always crucial to include pictures that show how your product looks, feels, and is packaged, and even how it affects the skin after it's been consumed.
Tagline 2: You may use a second tagline to encourage clients to purchase if you have the room and your website permits it.
Key Advantages: What makes this product so fantastic? How does it work? Does it moisturize skin deeply? Can it aid in skin smoothing and wrinkle reduction? Is it a tried-and-true cure for acne? What does it do essentially? This is your time to highlight all the wonderful features of this product and the advantages that your consumers will experience if they use it.
Ingredients/Features: Your item should have special advantageous qualities. It could also be made with incredible elements that may assist in cell regeneration or that can soothe inflamed skin. This is where you may highlight the particulars and discuss why they're so excellent.
Video: Regardless of which option you select, these films are intended to provide viewers with a little more knowledge about the item they are seeing. Here's a situation where owning a YouTube channel, our last skincare SEO tip practice, might be useful. The video may be included right in your description box.
Useful Hints: The usage of skincare products is arguably the most complex aspect of the industry. Make sure you provide step-by-step directions on how to utilize the product.
Guarantee: Conclude your page with a brief proclamation or assurance. If your website has refund policies, you may include this wording here. Alternatively, note it here if the product in question claims to remove sun spots or undereye circles. To further entice your visitors to add items to their basket and make purchases, you may also include a brief CTA at the conclusion.
3. Recall meta descriptions and titles
The teeny-tiny text samples you see every time you conduct a Google searches are your SEO titles and meta descriptions. It's crucial to have an awesome meta description and title. Both of these little words have the power to influence whether a potential consumer chooses to click and explore your website. You should ensure that your company and items stand out.
Make sure you include the target keyword you intended to employ on that specific page in your title and meta description to maximize their benefits of them. Additionally, take into consideration that the length of your meta tags should be within 50 to 160 characters, therefore become accustomed to conveying what you want to in the space of a classic tweet. When improving titles and meta descriptions, it's also a good idea to include engaging words and a clear CTA. Try it to truly differentiate your skincare SEO!
4. Insert images
This one ought to be obvious. You're not doing skincare SEO well if you don't display the packing, quality, and feel of your goods. Online buying involves a significant number of images and videos. Customers are accustomed to going to physical retailers so they can examine the item against their skin and decide if they are satisfied. You must offer the same experience customers would have when purchasing in person despite the lack of physicality. Therefore, whether a buyer is deciding whether to buy skincare or not, photographs, videos, and even user reviews are a tremendous assistance.
Make sure your photographs have a white backdrop for the best effects. And the more details you can provide through them, such as product packaging, component lists, consistency, and quality or absorption processes, the stronger it will be affected after application. Users will engage with your product for the first time during this session, so make it memorable. To make it memorable, many websites attach pictures of some cosmic hydrafacials and surgeries to grab attention and get desirable SEO results.
Additionally, photographs contain a little feature called alt text that is used in the coding of your website and might make it simpler for visitors to locate you. Consequently, your alt text will make it possible for that image to appear in image search results when a customer browses for an item you offer!
5. Keep a blog
A blog gives you the chance to showcase information like the brand or product ratings, news, and events, incorporate fresh brands or items to your website, and give helpful details about components or formulations, beauty regimens, and all kinds of entertaining things! The great thing here is that every latest blog offers a fresh chance to concentrate on a different topic, offer rich material for search engine results, and even supports your appearance in picture search results. It's a surefire, and affordable method of attracting new clients that may assist your skincare SEO. So once more, it is obvious.
Conclusion:
Skincare SEO is the result of a variety of factors. However, the key factors are how "findable" your website is, how engaging your title and meta description is, and how effectively you persuade them that you're the ideal location for them to purchase. Your webpage is well on its way to radiant, smooth dermatological sales success if you follow these skincare SEO best practices!