Need help finding a reliable cryptocurrency exchange? Here's our tip on how to do it – do your research first. We prepared a short guide for you to find out more about exchanges in media sources and decide what is the best crypto exchange for your goals.
Sources Of Searching For Information About Crypto Exchanges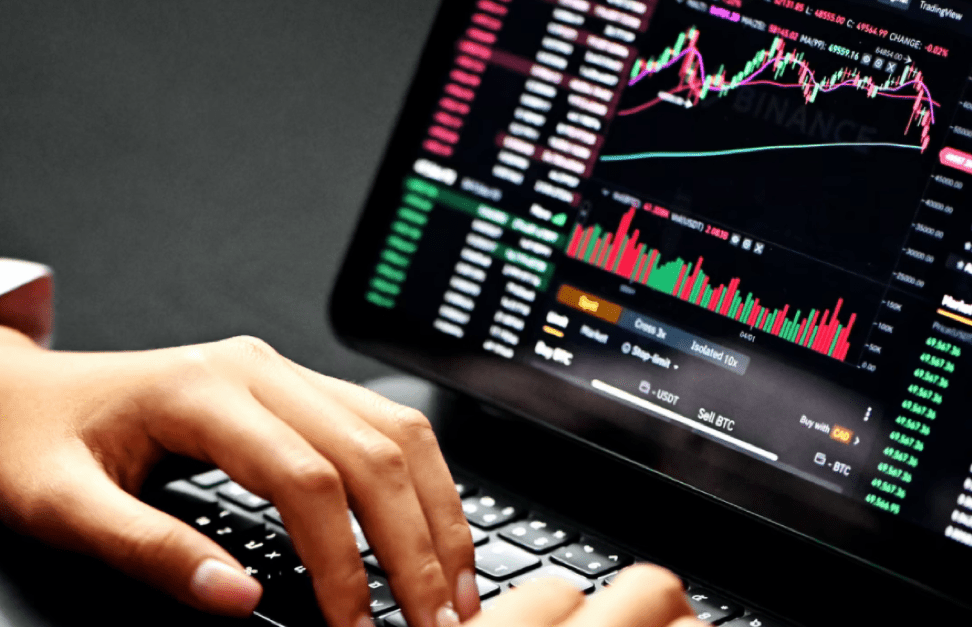 There are quite a lot of sources of information about the crypto market and cryptocurrency exchanges. Options suit all tastes – read tabloids, listen to podcasts, watch videos or follow influencers, and choose whatever is more comfortable for you.
So your options are:
Websites: Relevant and regularly updated info about crypto exchanges are easily found on special websites. There are plenty of them, just search for them in your browser.
Social media: Social media is a good source if you are searching for thoughts and opinions.
Not only specific individuals do publish content on Twitter, but companies and crypto projects too. Follow those profiles which you like best and find most informative.
Reddit is known to be a dynamic platform designed to keep the discussion going. It's a very convenient source as there are separate subreddits for each micro topic.
Videos are usually more informative as the visual information is being presented in there too. It's also more entertaining so if you prefer to get information in this form it may be the best option.
Podcasts: Podcasts are on the rise these days. Definitely worth checking out.
Newsletters: To receive crypto news directly at your email address, consider subscribing to a newsletter. Lots of thematic websites are ready to provide you with a regular subscription.
Here is a compilation of some reliable media sources.
Twitter:
Crypto analyst Joseph Young
Inventor of smart contracts Nick Szabo
CoinDesk editor in chief Pete Rizzo
Renowned crypto trader Tai Zen
Websites:
CoinMarketCap
CoinDesk
CoinTelegraph
CCN
Blockonomi
Bitcoin
Bitcoinist
CryptoSlate
Podcasts:
The Bitcoin Podcast Network
Epicenter
Bad Crypto
Unchained
Let's Talk Bitcoin
Block Zero
Off Chain
What Bitcoin Did
Newsletter:
Chain Letter
CryptoWeekly
Token Economy
Off the Chain
Rating
So at the end of the day, what is the best crypto exchange? Here is a rating of top 10 crypto exchanges in the world:
#1 Pionex
This solution is it's impossible to avoid speculating about what is the best crypto exchange. Pionex is one of the first crypto exchanges. You can completely automate your trading. A wide variety of bots is also present. The service is known for its automatization and robotization.
#2 Bitstamp
Bitstamp provides its users with more than 50 crypto assets to trade, send, receive and hold, 24/7 customer support service, and many other useful features. Their customer base is huge and diverse – from ordinary traders to service providers.
#3 NAGA
NAGA allows traders to trade over 90 financial assets and products. Do it manually or with the help of automated orders and bots.
The service allows you to copy the skills of expert traders. Choose one by their place in a ranking. The ranking is based on the trader's profit.
#4 CoinSmart
CoinSmart provides 24/7 support as well. Also, this service provides enhanced security methods. The system is able to detect fake addresses. It uses a database provided by data collection agencies. By the way, there's cold storage for each cryptocurrency.
The service credits deposits the same day it receives them, processes cash withdrawal within 5 days, and verify accounts on the same day.
#5 Crypto.com
The exchange works globally – it is present in 90 countries. The exchange also provides informative and educational content on the platform.
You can also buy over 250 cryptocurrencies and fiat with the help of a card and a bank account. Access and manage your crypto funds on Visa ATMs globally.
#6 Binance
What crypto exchange has the lowest fees? Well, Binance's fees are one of the lowest in the market. This solution is one of the biggest crypto exchanges in terms of trading volumes. It supports 150 cryptocurrencies.
#7 Bybit
Smart crypto trading, allows you to buy and sell crypto instantly with real-time price data provided.
#8 PrimeXBT
Another good exchange. Earn up to 50% of the trading fees paid by those who you invited to the service. Follow others' patterns of trading and let others copy yours to earn extra income.
#9 FixedFloat
It's a user-friendly platform, which provides its users with fast processing and useful tools for managing their crypto funds.
#10 ChangeNOW
The service doesn't store any funds, so there's no need to create an account. More than 400 currencies are available for exchange. Also, it's possible to buy crypto with a help of a third-party partner.
Have you already decided on an exchange? If so – great! But what if you need to send or receive crypto payments? Accept cryptocurrency as payment here!