2022 is all about data – the more you have it, the easier it is for your business to access and expand its consumer base.
But acquiring data is not enough anymore. Businesses must actively manage and secure their data to develop credibility, avoid financial, and consumer loss.
During Covid, the digital world saw a 600% increase in cybercrime incidents, while the annual damages owing to cybercrime reached $6T in 2021.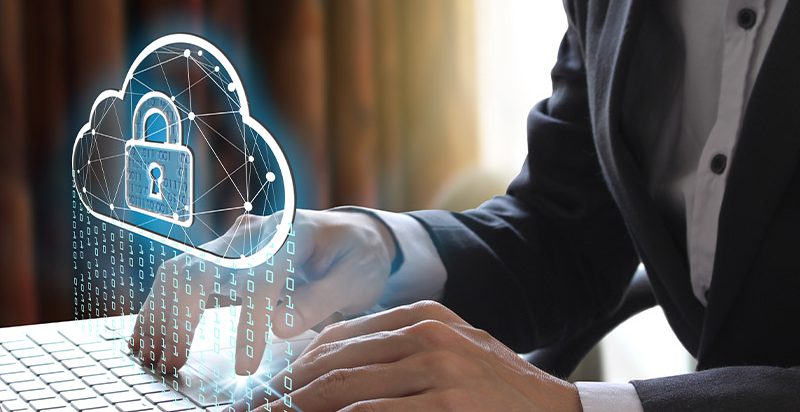 When it comes to the cyber world, information security has become an indispensable part of business operations.
Information security is a set of strategies and processes intended to secure company data from data breaches, malware, and unauthorized access or alterations.
The world has gone digital but so have the tactics employed by the criminals. Companies have had to bear billions in losses from cyber-attacks in the past years, thus increasing the demand for a highly skilled Information Security Analyst.
But who is an Information Security Analyst and what do they do?
Information Security Analyst
Information Security Analysts protect a company's data and information systems from data breaches, unauthorized access, ransomware, and malware attacks.
They do this by designing effective contingency plans, firewalls, and privacy checks. They also monitor access points of a company's cyberspace, assessing the traffic coming from both inside and outside the company.
Staff is a major vulnerability in a company's security network. A trivial mistake or a seemingly harmless click on a wrong page can be enough for malicious actors to gain access to a company's sensitive data.
The information security analysts are on the frontlines of the war against cybercrime. The exciting nature of this profession makes it highly coveted. To become one of these elite security analysts, you'll have to become credentialed in a cyber security program, like masters cyber security online, and then use your skills to make cyberspace a safe space.
This article will highlight some of the top reasons why your business needs an Information Security Analyst.
1.   Need Of the Hour
Whether you have a small business or a global enterprise, you cannot go without collecting data – be it highly sensitive like health and legal records or, simply an email list.
No matter the sensitivity, losing this data, causes not only legal ramifications for a business but also causes loss of credibility, which ultimately manifests in the form of huge, and often, irreversible financial losses.
Thus, hiring a Security Analyst has become the need of the hour for any company to protect their information and data from cyber-attacks.
2.   Your Competitor Has One
The world increasingly shifted to online during the pandemic, which exposed most to the risks of data breaches. Owing to the skyrocketing cybercrime rate of the last two years, the demand for a security analyst has also considerably risen.
The employment of information security analysts is expected to grow by 33% percent in this decade. That is a big number when compared to the percentage rise in demand for other professionals.
Given its demand, your competitors might be a few steps ahead of you and secured their private information and data.
Well, how does that affect you, exactly? Having a secure online presence will boost their credibility among the users. When the clients know of their efforts at protecting their data, they will respect and trust their brand more, increasing loyalty.
3.   Avoid Financial Loss
Information leaks and data breaches tend to cause huge financial losses for the company. The loss can often be irreversible.
The best strategy for steering clear of financial damages in the event of a data breach is to avoid the breach altogether. That is where an information security analyst comes into play with their real-time monitoring of security control systems and access points of a company's cyberspace.
Each stolen record costs $150 on average while the average cost of a data breach to companies worldwide is $3.86M.
The above-mentioned statistics are enough to highlight the importance of a security analyst for a company, and also, the huge cost of ignoring their security needs.
4. Educate Your Staff
Security analysts not only take care of the data security concerns of a company, but their services are also paramount when it comes to making your staff aware of the potential cyber threats.
The number one cause of data breaches for small businesses is negligent employee behavior, making your staff the weakest chain in your security link.
With an in-house information security analyst, you'll have an easier time in updating your staff about best security practices and professional discretion.
5. Avoid Legal Ramifications
California Consumer Privacy Act and EU's General Data Protection Regulation have very clear policies when it comes to data protection.
Companies that fail to manage their records and consumer data run the risk of serious legal ramifications and financial penalties in case of a data breach or information leaks.
If your think your business may be exempted from such consequences, keep in mind that even Google was fined $57B for GDPR violations.
6. Keep Your Cyberspace Airtight
You can be sure that no system is foolproof if a cyberattack happens every 39 seconds. But a highly skilled information security analyst can identify a security risk and deal with it before it becomes problematic.
Cyber security is not a one-and-done task. Depending on your business, real-time monitoring, anomaly detection, and containment may be needed.
For that, you require an information analyst who is aware of all the ways a business can be vulnerable to cyber threats and is well versed in the methodologies to avoid them.
7. Promote Good Faith
Consumer trust is the basis of a good business and a key element in increasing your profits. Investing in your cyber security promotes good faith between your business and the consumers.
Consumers in today's era are aware of their rights when it comes to data protection. That is why recent media and public dressing-downs of the big tech companies has made ripples in debates about data protection and the consumer rights to privacy.
An investment in your security system reflects well on the company's intentions of promoting good faith and credibility.
Conclusion
Cybercrime is on the rise. The pandemic-induced accelerated adoption of online medium by businesses has led to increase in their vulnerability to these attacks. The need of the hour is to strengthen our security systems by getting the right people to mend the weaknesses. Doing so will enable our business to avoid financial losses, data breaches, loss in business credibility and trust, and will get you in the consumers' good books.