April 2022 has become special for those involved in multimedia production due to the release of the latest Unreal Engine (UE) version — an incredible content creation and game development piece of software. This is extremely great news for most game development companies since their chances to reach market superiority have grown. And many promising projects like Witcher 4: Polaris, Stalker 2: Heart of Chernobyl, and Senua's Saga: Hellblade II are already in development.
Therefore, now is the perfect time to enter the market with a fresh and striking project that would give gamers a new level of gaming experience. In this article, you are welcome to learn more about the particularities of the new-gen Unreal Engine game development. With a better understanding of how the latest UE operates and insightful tips on what to consider, your team will be able to get the most out of this game engine.
Strengths and Particularities of Unreal Engine 5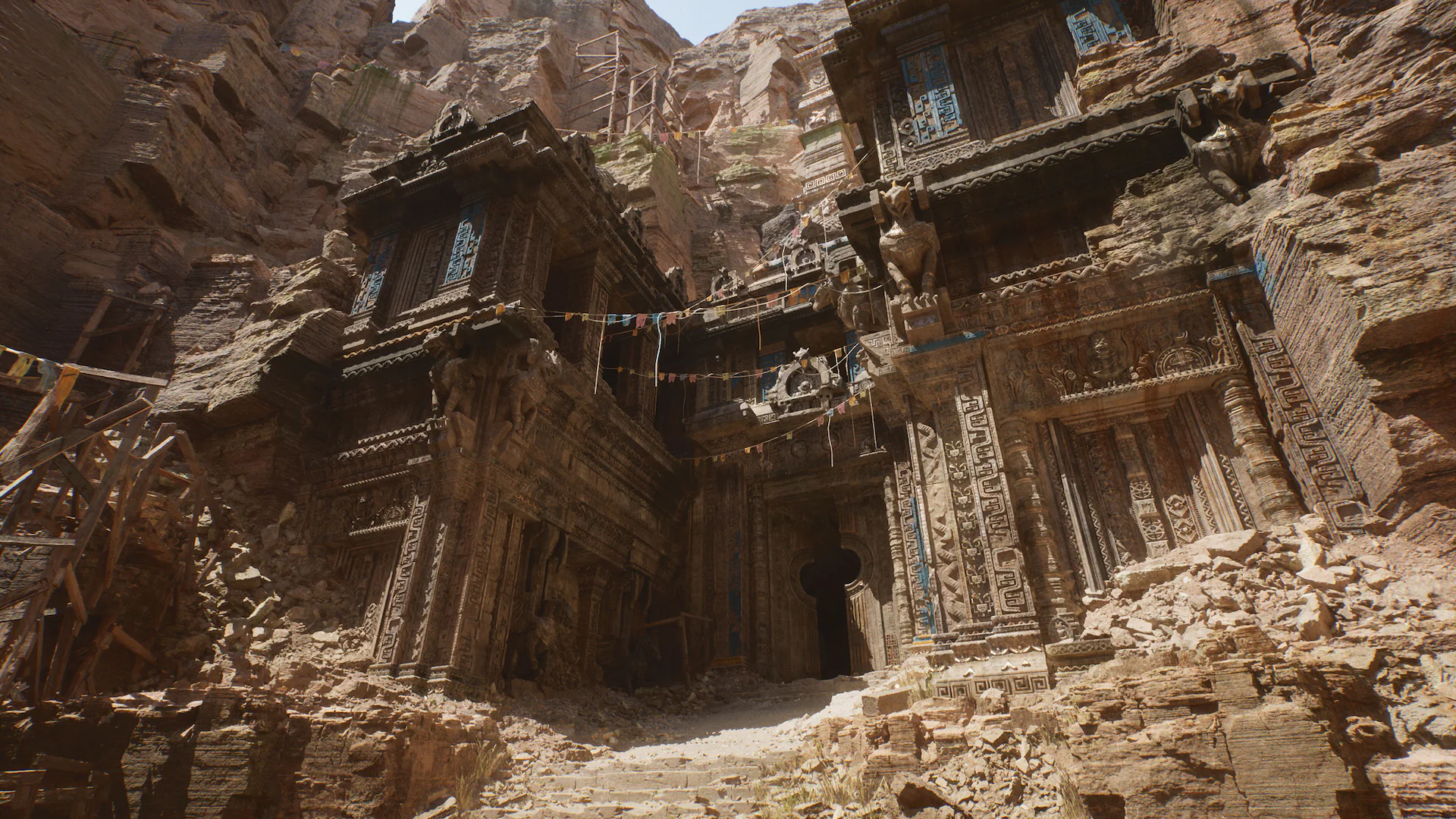 Game developers worldwide were waiting for the UE5 release for a reason. Let's take a look at the most significant benefits of this piece of software.
Next-gen game engine. With modern technologies, great competition, and audience preferences for top-notch digital products, there's a strong need for a game engine with extended capabilities for quicker but simpler development and tools allowing the implementation of impressive features. UE5 has satisfied this request.
Broad capabilities. Using the same primary programming language, C++, specialists can perform high-end graphics and create out-of-the-box mechanics. In addition, developers utilize new advanced tools for more optimized processes like animation, coding, and VFX creation.
Ready-to-use materials. From pre-ready 3D characters to entire environments, specialists can use free and fee-based content from the UE5 asset store to save even more time on game development. Additionally, developers are welcome to use sound and visual effects, SDKs, and custom plugins.
Open source code. All the registered users can access Unreal's source code published on GitHub. Thus, your developers can make their coding job faster, easier, and with decreased error rate.
Under-one-roof development. Unreal Engine 5 covers all you need for full-cycle game development. With optimized development systems and extended toolkits, a small team can operate in this game engine alone and perform any task keeping up the highest standards — from content creation to coding and testing.
What to Consider When Building a Game with UE5
Even though the description of Unreal Engine 5 sounds fantastic, it may not be the best choice for your particular project. It can also happen that you miss some valuable features due to a lack of knowledge about this software. Thus, you are welcome to learn more about UE5 particularities to improve your game development experience.
Unreal Engine 5 Suets Certain Platforms Best
In case you are going to realize a medium to large-scale gaming project, Unreal Engine 5 has much to offer. The game engine is undoubtedly suitable for indie projects and mobile game development as well. Yet, the best of its potential can be expressed primarily in game development for VR, console, and desktop games. So, it's better to save your time on mastering UE5 and advanced C++ programming language if your project can be done in Unity more quickly and easily.
UE5 is Perfect for Metaverse and Blockchain-based Projects
According to Bloomberg research, the metaverse market will reach $800bn by 2024. Half of this market price is more likely to be created by the gaming industry, along with VR/AR technologies. Thus, demand for metaverse game development will also grow within the following couple of years, which means not only great profit but also robust competence.
Luckily, Unreal Engine 5 can come very much in handy with its advanced tools for hyper-realistic content creation and capabilities for building immersive worlds. For instance, the new solution MetaHuman offers cutting-edge tools for developing life-like digital humans, which can stand out in your metaverse game with its fascinating graphics and realism. In addition, you can use specific plugins for implementing blockchain into your gaming project in UE5.
Unreal Engine 5 Requires Proficiency in Its Use
Even though the new UE version is partly similar to UE4, it has a different core and many new features. Accordingly, even an experienced Unreal Engine 4 developer should master the latest version of the software from scratch, which will take time.
To avoid spending extra resources on educating your game developers or even recruiting new ones, it's recommended to use the services of a reliable outsourcing company. This way, you can quickly choose the best specialists from those carefully selected by a partnering company. Thanks to the flexibility that such companies offer, proficient UE5 game developers will do the work in any required timeframe and budget, with no drop in quality.