A while back, I moved from Android to iOS and was pretty excited to try all the premium features of my iPhone 11 Pro. Though, one thing that I really missed was how easy it was to spoof my location on an Android. I realized that unlike Android, we can't use a location spoofer app without jailbreaking an iPhone. Since I didn't wish to jailbreak my device, I started looking for options to spoof location on iPhone. Finally, I discovered a 100% working solution that you can use to fake location on iOS easily. Let's dig in and get to know about it in detail!
Why You Might Need to Fake GPS Location on iOS?
These days, a lot of iPhone users would like to spoof their device location to make the most of different apps. Before I discuss how to spoof location on iPhone, let's quickly consider some of these scenarios.
You might wish to spoof your location on mobile games like Pokemon Go, Ghostbusters, Jurassic World, etc. so that you can access their features without stepping out.
Some people also wish to change their location on Tinder, Bumble, Hinge, and other location-based dating apps to get more matches.
There are times when we have to share our fake location on WhatsApp or other social apps to protect our privacy.
There can any other reason for faking your iPhone location on any app as well.
How to Spoof Location on iPhone [No Jailbreak Needed]
When I was looking for a solution to fake GPS on iOS devices, I stumbled upon dr.fone – Virtual Location (iOS). The best part about this desktop application is that it does not need jailbreak access for spoofing location on iPhone. Since the user interface is extremely easy to navigate, I used it to fake location on iOS without any hassle. Here are some of the major things you can do using dr.fone – Virtual Location (iOS).
You can directly spoof location on iPhone by entering coordinates, the name of a landmark, or an address.
It has a map-like interface that will let you move a pin around and drop it to a specific location where you wish to teleport.
Apart from that, it can also be used to create a route and simulate your movement between different spots.
There is a GPS joystick to move realistically at a preferred speed so that it won't be detected by different AR games like Pokemon Go.
Now when you know the main features of dr.fone – Virtual Location (iOS), let's learn how to use this location spoofer on iOS devices.
Step 1: Connect your iPhone
To start with, just connect your iPhone to your computer and launch the dr.fone toolkit on it. From the welcome screen of dr.fone, select the "Virtual Location" module.
Now, you can just agree to the terms of the application and click on the "Get Started" button to access its location spoofer iOS features.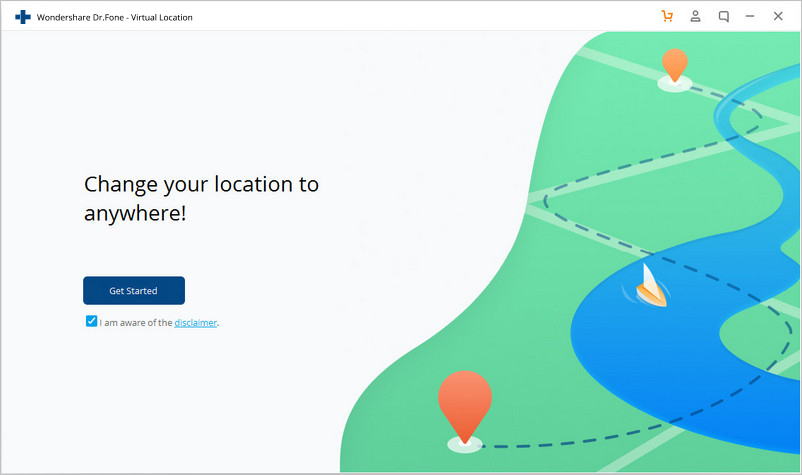 Step 2: Search for any location to spoof
You can wait for a few seconds as the tool would detect the current location of your iPhone and will display it on a map. From the list of different modes on the top-right corner, select "Teleport Mode" (the third icon).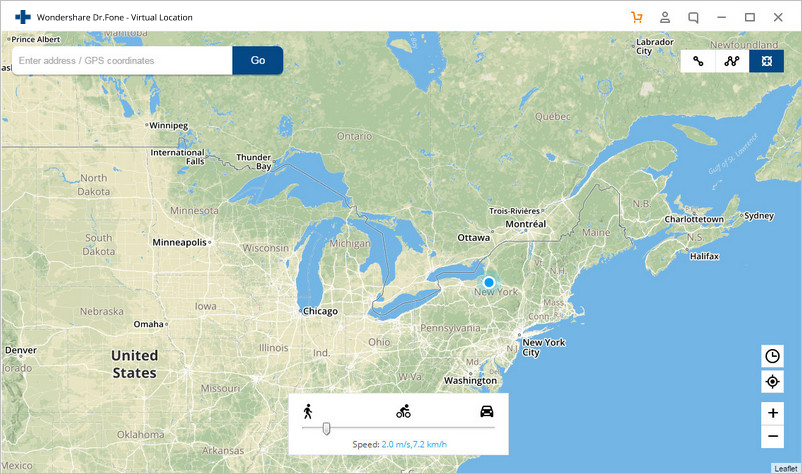 Now, go to its search bar and just enter the name or location of a place. You can also look for any location by entering its exact coordinates.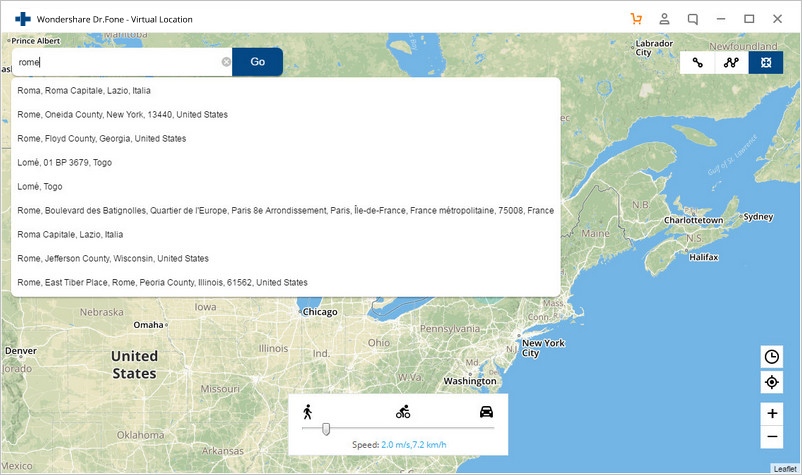 Step 3: Spoof location on iPhone
As you would select the target location, the interface would automatically change. You can just move the pin around or zoom in/out the map to get the target location. In the end, just click on the "Move Here" button to fake GPS on an iOS device.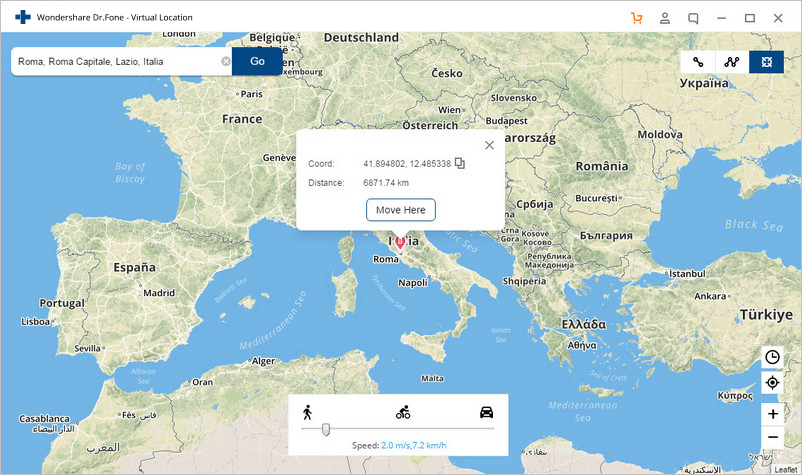 That's it! This simple action will perform GPS spoofing on iPhone and you can verify it by launching any location-based app on your iPhone.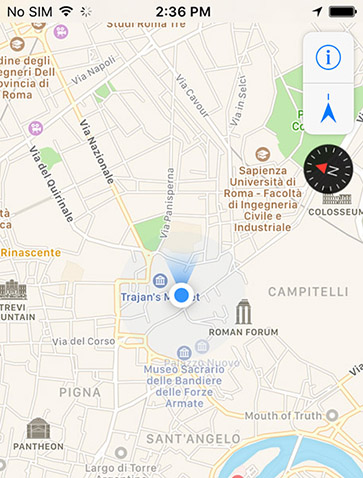 Who knew it would be so easy to fake GPS location on iOS devices, right? Now when you know, you can easily fake location on an iOS device without jailbreaking it. From spoofing your location on Pokemon Go to Tinder, you can do it all using this reliable location spoofer iOS solution.