Adobe Photoshop has been the status quo solution for photo editing and even designing. With thousands of professionals around the world using it every single day, finding an exact alternative for Photoshop is indeed a tough task. There are a lot of things that make Adobe Photoshop significant and the user's favourite: it has been in the industry for years, it's available for multiple platform and you can use it in collaboration with the other Adobe products in town. But, these don't mean that Photoshop is the perfect solution for all. That is exactly why we think about Photoshop alternatives.
Are There Any Effective Yet Free Photoshop Alternatives?
Most people think that there aren't many Photoshop alternatives they can try, and not to mention the case of free alternatives. But, you know what? Those people are wrong. For one, it's not like everyone has lots of money to spend on a photo-editing software. Furthermore, in most cases, you don't need a comprehensive suite like Photoshop; rather, you'd be satisfied with a simple yet effective photo-editing solution. And, you're right. There are a lot of awesome free Photoshop alternatives you can check out, though you haven't heard of them. In this article, we have compiled a list of the best 10 free Photoshop alternatives.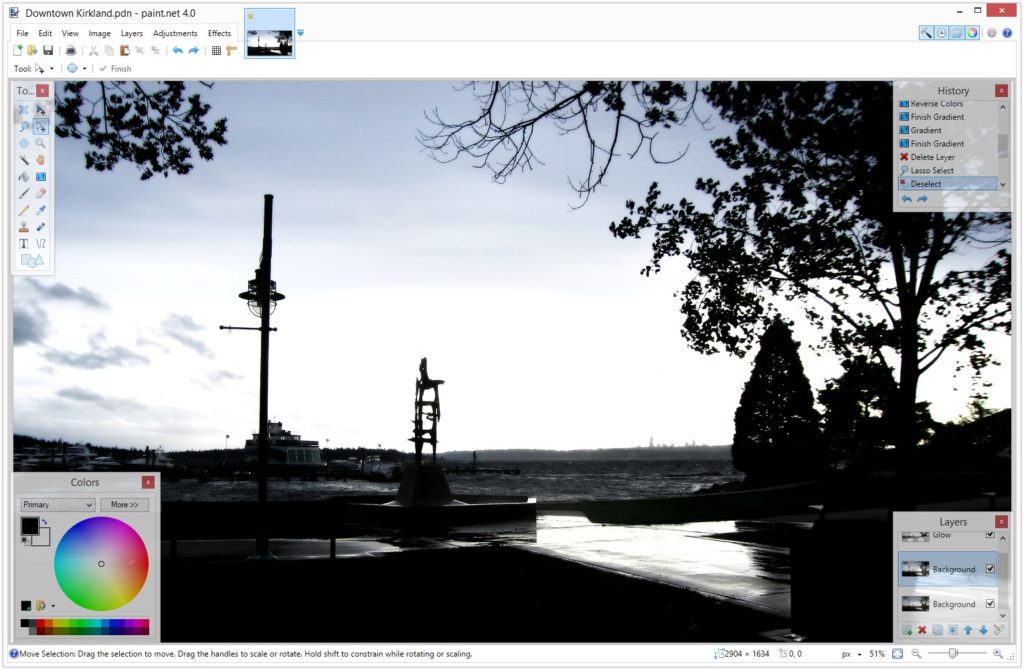 Paint.NET is a free software for digital photo editing and is quite different from the MS Paint you've seen. It is available for Microsoft Windows devices only as of now. And, it's one of the best alternatives to Photoshop we have seen. There are a few things you'd love in Paint.NET, the first one being the simple UI. You need not to be a computer geek to get started with this piece of software. Secondly, Paint.NET consumes minimal set of resources and storage space from your PC. While you cannot compare all the features with those offered by Photoshop, Paint.NET makes sense if you need a minimal Photoshop alternative to get going.
Minimalism aside, there are a few great Paint.NET features that should be mentioned. Many Paint.NET plug-ins are available through the community platform, which also helps you clear your queries. So, if you think you are missing some features, you can always look for a useful extension. Talking of features, layer-based editing, special editing and unlimited undo are available in this package.  If you ask us, Paint.NET offers a lot of things for a free image-editing tool. At the end of the day, we think this is a minimal Photoshop alternative that hosts standard set of photo-manipulation options.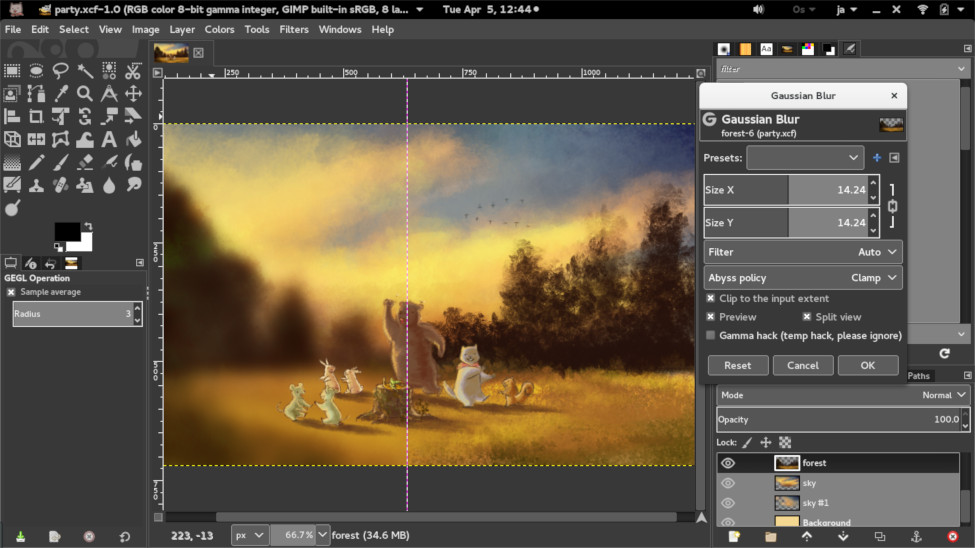 GIMP is a better Photoshop alternative than Paint.NET in many aspects. But, most importantly, GIMP works on almost every computing platform out there — Windows, Mac, Linux and more. In case you still don't get it, GIMP stands for 'GNU Image Manipulation Program', which also means that the program is open-source. You can use this image editing program completely free of cost, regardless the purpose. Among a lot of tools that claim to replace Photoshop, GIMP is the best Photoshop alternative if you don't want to pay. It boasts a bunch high-end feature you'd find in Photoshop and GIMP is being regularly updated too.
First off, the UI — GIMP has kept it simple and beautiful. Depending on the purpose, you can bring in some extra toolbars and dialogue boxes, but that's entirely optional. When you start up, everything is sleek. The best part is that GIMP offers the same experience on all platforms, though the best performance we've seen was on a Linux device. Be it Graphic Design or Scripted Image Manipulation, GIMP can be your professional-quality choice for all the more reasons. RAW support, Noise-removal, HDR optimization, Colour Correction etc. would be just some features of this free program, not to mention the best-in-class Linux community.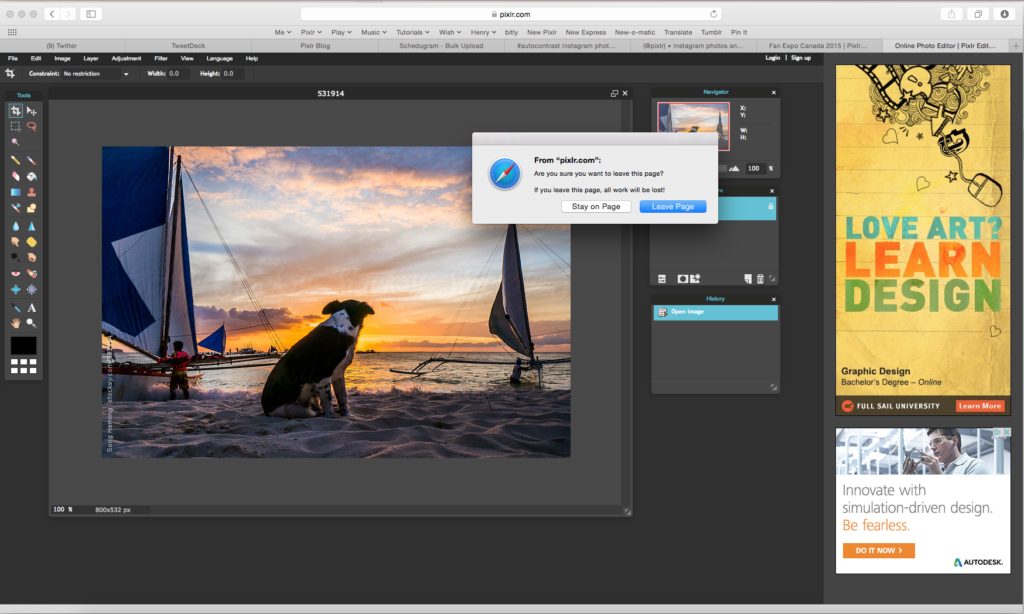 This name might sound familiar if you've tried photo editing apps on mobile. Pixlr isn't technically a piece of software, because you cannot download or install it. Pixlr, on the other hand, lets you edit photographs and even design images through a web browser. Suppose you are using someone else's computer, which doesn't have Photoshop installed. Of course, downloading and installing Photoshop isn't a practical idea, especially if you need some basic editing options. What do you think about simply opening Pixlr on your Chrome page and start editing? And, yes, it's free to use.
Let us tell you this first: don't underestimate Pixlr just because it's a web-based tool. In fact, Pixlr is a better Photoshop alternative than many of the software we came across. If you're looking for a kind of identical UI, you'd love this program. With the tool-selection box on the left side and movable selection boxes, Pixlr gives a cool overview of what you're doing with the program. We would not recommend going too deep into the scene, but you can use some features like layer-based editing, colour correction, special effects, filters and a bunch of familiar keyboard shortcuts. Pretty great for an online image-editing tool, don't you think?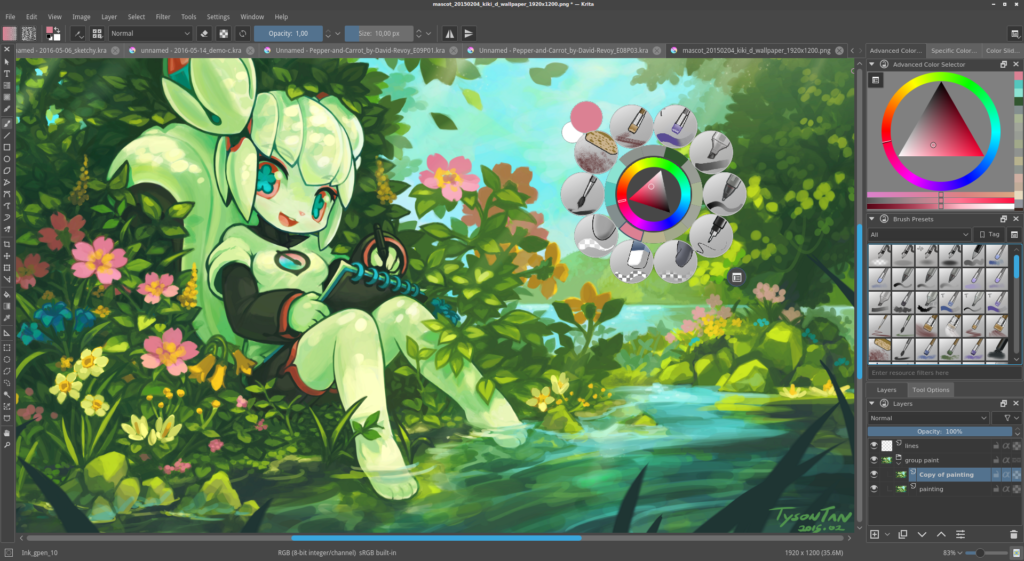 Looking for a Photoshop alternative for your painting art? Enter Krita, from the world of open-source. One of the most popular open-source programs we've ever seen, Krita offers a lot more than what you expect. It is the best solution if you are into concept art, comics designs or other types of illustrations. The best part is that it is available for Windows, Mac and Linux — a fully-fledged program for all devices you have. There is a reason why artists love Krita. It is made by a group of artists who didn't want others paying for a good art-creation software. So, you will be welcomed by some awesome optimized features.
We really don't want to list out the entire set of features in Krita; Brush engines and stabilizer are just some of them. Do keep in mind that, if you're into painting or illustration, you will have everything you need. For instance, there is no compatibility issues when it comes to file formats. Krita accepts and works on almost every file format you've seen in Windows. We also loved the fact that Krita is recently updated. The latest version was launched in October, which is pretty cool. Last but not least, the software is also accompanied by a gigantic community of artists.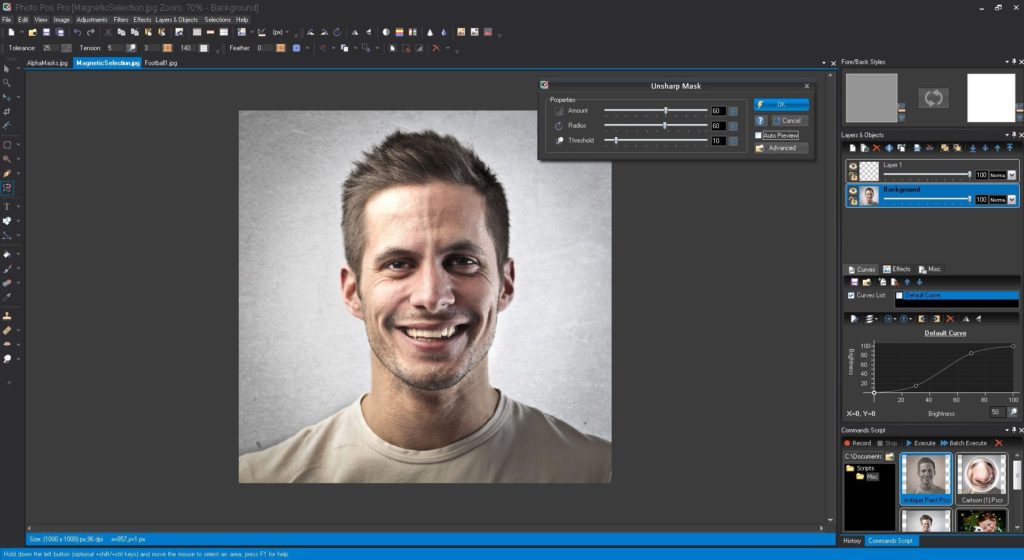 Used by thousands of people and recommended by experts, Photos POS Pro is a great choice as a semi-free Photoshop alternative. However, unlike Paint.NET or GIMP, there are some restrictions. Let's put that first on table: the maximum resolution you can save using the free version of Photos POS Pro is 1024 x 2014. But, if you are looking for normal photo manipulation work, Photos POS Pro seems to be a good option. Probably the best thing we loved in Photos POS Pro is the User Interface. The design is quite similar to that of Adobe Photoshop and even the components are stacked in an easily-relatable manner.
You may wanna look for Best pickup lines 2018
Coming to the features, Photos POS Pro offers more than GIMP but not up to that of Photoshop. It's rather a fine-line between resource consumption and getting things done. According to the type of work you have taken, Photos POS Pro lets you choose the required interfaces — novice or advanced. Healing brushes and its masks-and-layers system are two things that will make you think of Photoshop days 😉 We also checked a few plugins and extensions for this program and they can optimize the editing process in an effective way. If you want, however, you can always upgrade to the Premium version.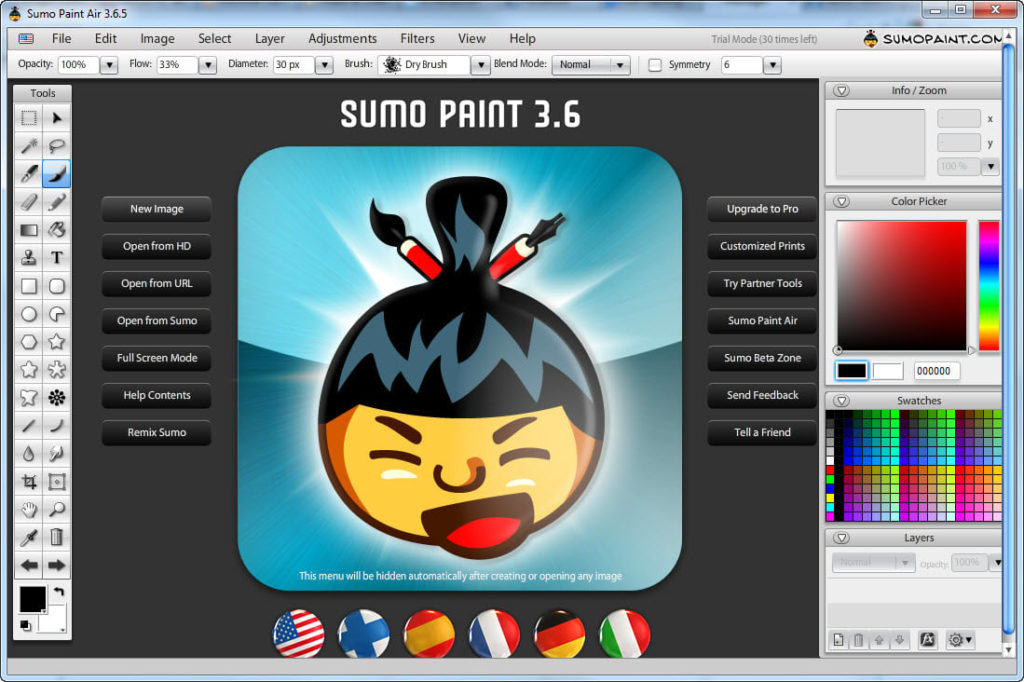 You have probably haven't even heard of this thing, but SumoPaint is one of the best web-based Photoshop alternatives we've seen. Let's consider the on-the-go scenario once again. You are using some other PC that doesn't come with Photoshop but you have some urgent editing work to complete. And, of course, you don't like to use a weird-looking, automated editor. Enter SumoPaint, which has almost the same UI of Photoshop, with the drawing boxes and toolbar alignment. All you need is a web browser with Flash support. The tool gets ready in a few seconds and you can bring in the photos you need and start working.
SumoPaint also keeps a fine-line between the features you need and usability. The response-time isn't best, but you can still manage your work quite easily. That having said, layer support and Photoshop-like effects are something worth commending. It's completely free and doesn't come with any restriction. Once you've done editing, you can either download the image or save it in your account. Comparing with many of on-the-go photo-manipulation software we have seen, SumoPaint is the most Photoshop-like alternative too. It offers standard performance too, for that part.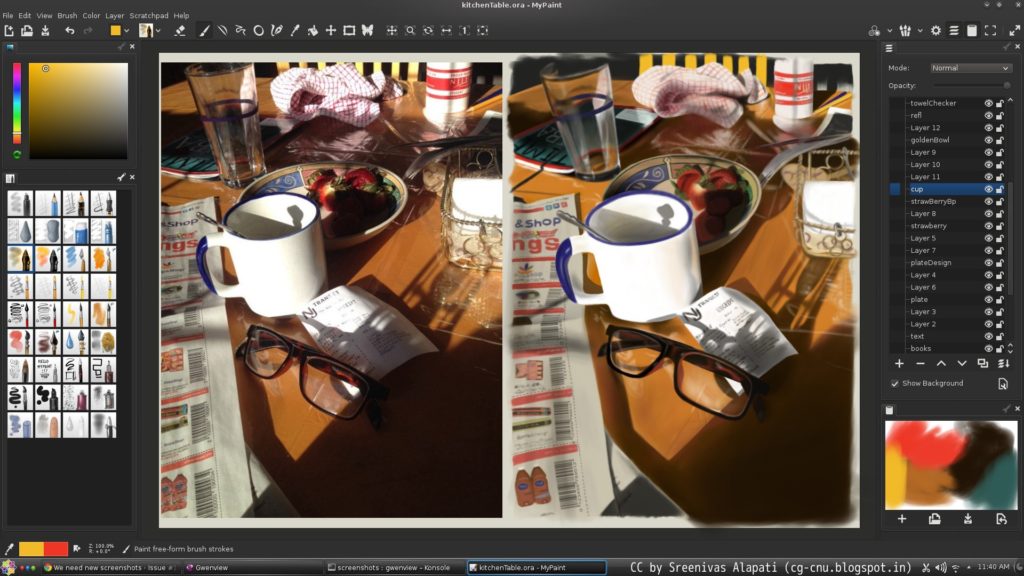 We've already talked about Krita, which is a fully-fledged digital artistry platform for painters. However, you may not have a PC that's powerful enough to smoothly run Krita, especially for painting. Sometimes, you will need a far simpler Photoshop alternative for painting purposes too. In that case, we'd recommend going for MyPaint, which is another open-source alternative for the digital artistry aspect of Photoshop. The best part about MyPaint is that it works fine with Wacom tablets, in case you are using one for drawing. Talking about the UI, it is one of the simplest and most distraction-free designs we've seen on Photoshop-like tools.
You cannot expect many fancy features from MyPaint, due to the simple reason that it's targeted at people who paint. But, if you are just getting started in the world of painting, you definitely have enough tools to get started. On a total overview, the brushing engine is excellent and you get both traditional and modern sets of brushes, which is a blessing. We really liked how the developers have arranged the features and the total screen layout. With the full-screen mode enabled, MyPaint offers one of the best distraction-free views we have seen in these programs. Last but not least, it's available for Mac, Windows and Linux.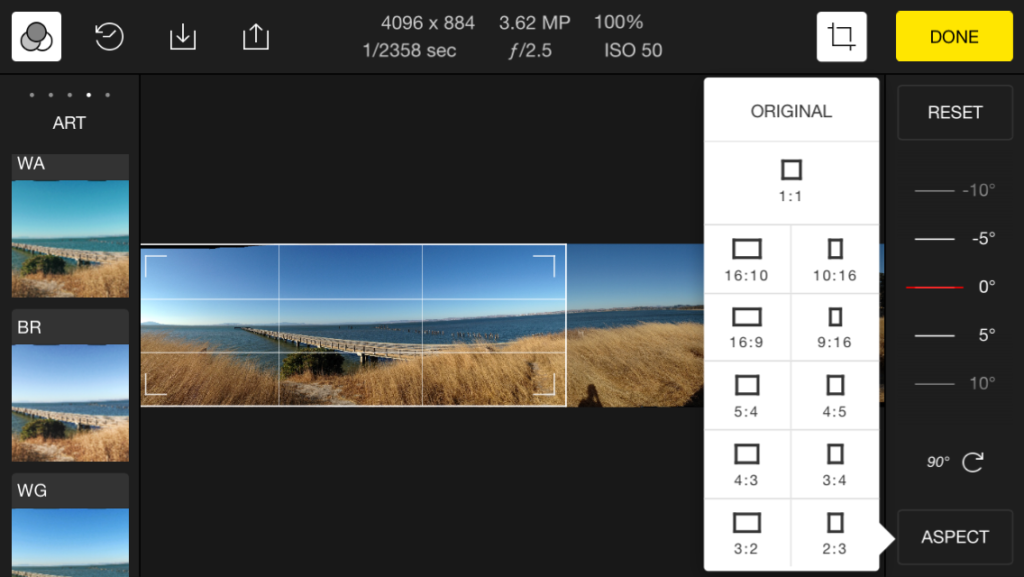 Polarr is another multi-platform Photoshop alternative you can surely check out. It packs a bunch of features for every platform it is available for — Windows, macOS, ChromeOS, Linux and Web. So, practically, it does not matter which device you are using, you manage your projects using Polarr. If you're a photographer who is looking for an effective alternative to Photoshop, this one's a great choice for sure. The best part is that it is available for both Android and iOS, offering almost the same editing experience. While it has a lot of superb features, they are better arranged. It also makes Polarr one of the best-designed editing apps.
The thing about Polarr is that it's not completely free. It means that, once in a while, you may be prompted to check out the premium version, which comes at a decent cost. But, considering the dedicated apps for a lot of devices, including mobile, we think the freemium plan works pretty well. More importantly, Polarr is breaking the idea that everything Pro is complicated, especially when it comes to correction levels. All those features are available at an easily-accessible manner, but the execution is better. Altogether, we'd say Polarr is the best Photoshop alternative if you need the best features without complicated design or UI. We did say that Polarr is available for web, didn't we?
Some Other Photoshop Alternatives
Given below are some of the not-perfect but worthwhile Photoshop alternatives out there. They deserve a space in the list, but not really the best choices.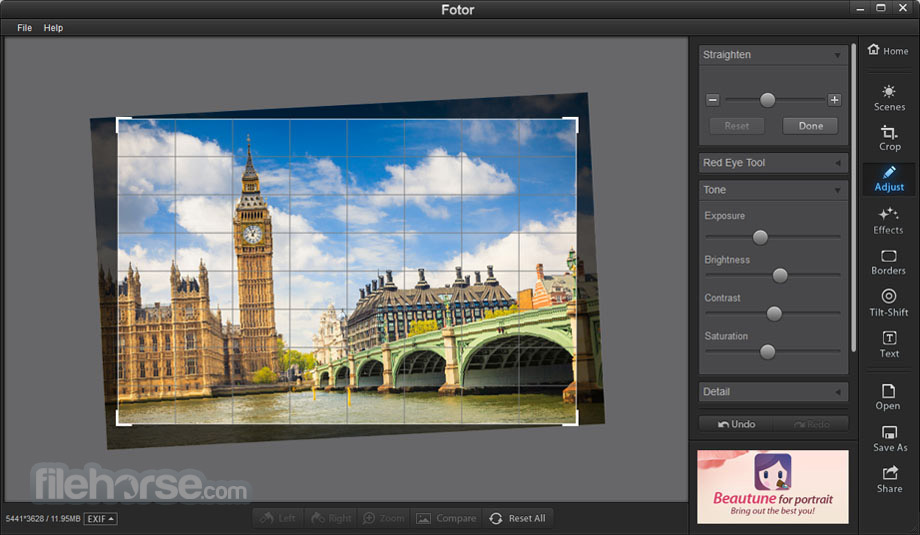 Fotor is another awesome image-manipulation software that you can access via Web and other devices. It's not comparable to Photoshop in terms of features or design, but it does a decent job of photo editing. Let's talk about the web version first. This platform allows you to open dedicated sections based on what you like to do — Editing, Collage-making or Designing. With an HTML5-powered system, the editing functions are so easy to access. Apart from the super-intuitive Web version, Fotor is available for Mac and Windows too. The features are somewhat limited, though you can edit the images decently.
Planning to edit your photos professionally via Android? Snapseed is the best Photoshop alternative you will ever come across. If you ask us, we'd call Snapseed the best combination of awesome features and a simple UI design. For instance, if you simply want to include some filters, Snapseed lets you do that in a single click. On the other hand, if you know deeply about photo correction and manipulation, the app works like magic. Another advantage is that you don't have to copy your photos to another device to get started with this app. In case you did not know, Snapseed is developed by Google and there's your promise of quality. We hope you know the bottleneck here: Snapseed is available for Android devices only.
 How We Picked the Alternatives?
We've selected these alternatives based on certain aspects, free-of-cost nature being the most noted one. However, when compared to Adobe Photoshop — let's take the latest version or two major updates in the row —, these alternatives are quite simple and they don't consume much resources. So, if you have one slowed-down PC and you just want basic photo manipulation functions, you can go for most of the software listed above. At the same time, some Photoshop alternatives are quite powerful as well. They may consume some extra resources, but the rendering time and editing features are the best. In addition, there are three online Photoshop alternatives as well. You can use such services if you don't want to install anything for editing your photographs. Sounds good?
The Bottom Line
We have made sure that we've included the best Photoshop alternatives you may not have heard of. So, the next time you don't want to use Photoshop for any reason, you have better options to check out. We often find that web-based alternatives are better, especially because they don't need installation. That said, if you are a professional, you'll need a professional photo-editing environment too. So, choose according to your own requirements. By the way, did we miss any of the best Photoshop alternatives out there? Let us know through your comments.