Customer satisfaction is one of the most valuable parts of any company or business. And to achieve that, good customer onboarding is crucial. But what is customer onboarding? Simply put,, customer onboarding is about recognizing the customer's relationship with your company from the beginning. Similar to the "customer journey," it focuses on your company's first contact with clients. As the first point of contact will create a lasting image of the brand, gaining a customer's loyalty occurs very early in the customer journey. Businesses that excel at onboarding new clients are more likely to encourage customer loyalty and brand loyalty. And to assist the officials with this significant step, several customer onboarding software steps in.
Why is customer onboarding essential?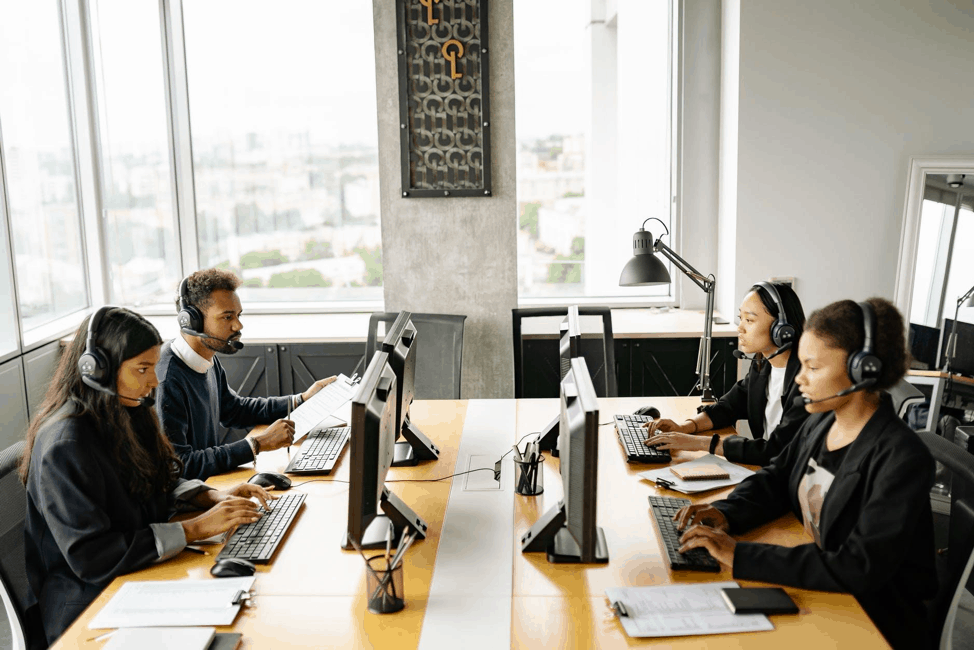 During customer onboarding, you set the tone for your ongoing relationship with your customers. A successful customer onboarding will:
Maintain consumer interest: If the onboarding process is a success, customers will start using your product successfully. If you help them grasp and experience the value they'll receive from the product; you'll end up providing them a reason to log back in and use your product repeatedly.
Boost trial conversion rates: If you provide a free or discounted product trial, several trial users can use the customer onboarding phase to learn about the value of your product. Thus, you'll increase the likelihood of them becoming paid customers once you demonstrate the actual value of your product's usage at the beginning of their trial.
Challenges of customer onboarding
Unhappy, disgruntled clients who are unlikely to renew result from poor onboarding. These clients might even spread unfavorable news about your brand by telling others about their negative experiences. If your company has encountered such unfavorable circumstances, it's time to evaluate what difficulties with customer onboarding might prevent your brand from growing.
Here are a few customer onboarding challenges:
Ignorant about customers' problems: It's challenging to monitor or manage a customer when you have limited visibility into the customer journey. Furthermore, you can't assist a customer proactively if you are unaware of when they're having problems.
Lack of customer training: If consumers are not properly instructed on how to use each function, they may not completely comprehend the product. This results in the underuse of features. Moreover, the customer might never truly receive the value they desire.
It takes too long to onboard: Clients desire a short time to value. Customers will likely give up if onboarding takes too long and they aren't provided the help they require. Eventually, they become dissatisfied if they feel the onboarding process is too long. Therefore keep in mind that onboarding is complete once the user can use the product independently.
Unclear objectives: Whatever the client seeks to accomplish by utilizing your offering and cooperating with your staff is what matters. In order to help new consumers grasp the value of their purchase and build a positive relationship with your business, onboarding entails welcoming them to your company. You must comprehend each customer's individual goals in order to customize the onboarding process, as each customer may have a different reason for using your product. Therefore, it is essential to have clear objectives.
Your method has far too many barriers and silos: Access to each customer's history and smooth communication between your internal departments is essential. Customers can thus experience a fluid progression throughout their trip by sharing internal notes and data between all teams. This will not be possible if the communication has a lot of barriers.
Ways to combat these challenges:
Alignment of customer goals and your objectives: You become a true shareholder in your clients' success when you take on their objectives as your own. This calls for having a clear grasp of what your client wants to accomplish, tracking their progress as they work toward their objectives, and offering continuous engagements to support them. Next, confirm that every team member across your organization has set goals compatible with their clients.
Organize everything: It can be challenging to put together a coordinated effort when several team members are working on the same account. Assign each account to the project manager, who is ultimately in charge of a customer's success. All client histories should be visible to everyone, but each customer should only have one point of contact.
Standardize the onboarding procedure: Set the team as a whole, and not just individuals, up for success. Make standardized engagement plans for typical situations, such as for a client who hasn't started onboarding or one that has recruited new team members. Moreover, getting customer feedback can be an excellent method to discover how to make your onboarding process better.
Clearer communication: Make your sales teams share with the customer success team all the details they have discovered about a customer during the sales process. This, in turn, will save a lot of time for your customer service team, and they won't have to strive to understand a client's goals.
Keep track of the customer status: Throughout the onboarding process, you need to know how customers are doing. Ensure they have logged in consistently since the commencement of onboarding and encourage regular use of the product. Keep track of the features they use and observe whether or not they seem to be having trouble with any particular feature.
Reach milestones within a fixed time: Set a few milestones during onboarding and meet them within the predetermined time range. Keep the benchmarks to be determined by your client, as these customer-based milestones can involve completing the onboarding process or the training for a specific feature in a much shorter and customer-friendly duration. By achieving these benchmarks, you will aid in the effective adoption of your product by your consumers, allowing them to concentrate on achieving their professional objectives and feeling supported along the way.
Conclusion
Customer onboarding can be a tough thing to accomplish for your company, but it is a necessity. All challenges encountered during customer onboarding can be overcome using the above strategies.