The creation and testing of airplanes and spacecraft are the focus of aerospace engineering. Additionally, this sector opens up amazing job options where computers and mathematical principles are used to aid in the construction of air and spacecraft.
Aerospace engineering is a fantastic field of study, and if you have a passion for aerospace, it can be a great career path.
As with all other engineering, fields are demanding and demand a lot of focus. However, aerospace engineering also has some technicalities that need to address.
Therefore, if you want to become an aerospace engineer, you must look at the following suggestions to make it easy for yourself.
1. Maintain A Strong Base In Science And Maths
From the beginning, a kid must be studying science subjects, including maths, because it is important to have a strong base in these subjects.
Most aerospace studies revolve around these studies.
Moreover, you should also ensure to acquire the knowledge of advanced studies.
Practicing different things over time is a must because new developments open a new study area, and the learning never stops. So stay flexible.
2. Look To A Specialized Degree In Aerospace Engineering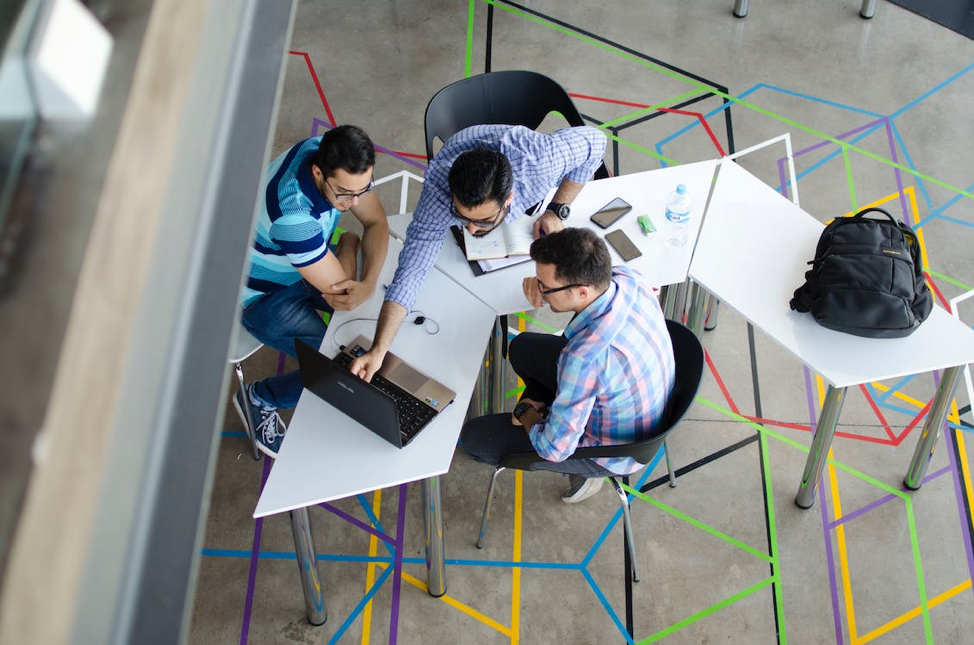 To be an aero engineer, you must look to have a certified degree.
Since education is significant, you should aim for more than just technical expertise. It can also provide you with a lot of help while trying to get a job in a particular field.
It is essential to know where it started, its advancements over the years, and its future prospects. These things will be easy to learn in a specific environment while joining a university.
3. Do Extensive Training
Regardless of the field you are working in. It is essential to do training.
Training is done to identify the true potential and test your current knowledge. You may create hypothetical situations and get to know how you get a solution to a problem.
Moreover, you should also discuss different problems with your trainers. Ask questions that come to your mind, and always try to seek more than one solution to a particular problem.
As there would be many changing situations, so you should be flexible and try different suitable solutions.
You can also apply for an internship program because doing an internship with an aerospace company can improve your abilities and your resume. Consider doing an internship to gain experience and begin networking inside the aerospace sector.
4. Don't Forget To Have A License
To grow in your career and become a professional engineer, you need to obtain a state license, even though it is not required for entry-level employment.
In general, you need a degree from an ABET-accredited engineering program, a passing score on the Fundamentals of Engineering exam, and a passing score on the Professional Engineering exam. Exact criteria differ from state to state. Usually, it takes four years or more, like any other degree program.
5. Develop Useful Skills
Aerospace engineers are familiar with the fundamentals of aerodynamics, but they must brush up on their understanding of other things like turboprops, jets, and engines.
Additionally, understanding ceramics and alloys is crucial. Aerospace experts may take calculated risks and come up with failsafe designs thanks to this understanding.
Therefore, diversified knowledge becomes more crucial as an aerospace engineer.
6. Look For A Proficient Organization
Being a progressive individual, you should consider becoming a member of a professional organization in your area of expertise. By joining a profound organization, you can benefit from several networking opportunities and education opportunities.
They have a deep look at the changes happening and provide their employees with job training to boost their skills and knowledge.
7. Stay Motivated And Set New Goals
You must stay motivated because you must keep engaging yourself while performing any task.
The best way to do it is by celebrating your achievements. Whether they are small or big, you should get gifts for aerospace engineers. Such attractive items keep you motivated and help you to strive for more. If you don't have a goal, life becomes boring and monotonous.
So be visionary and ensure to keep pushing yourself to achieve more. It would be best if you don't get satisfied easily. Once you get a goal, set a new one and keep on doing hard work.
8. Never Mix Aerospace With Aeronautical
Although "aerospace engineering" is derived from the term "aeronautical engineering," aerospace engineering is concerned with spaceship technology as they are not the same. But people often relate them to each other. This is a wrong practice.
In other words, designing and creating flying items that function in the environment is a task for aeronautical engineers. Likewise, aerospace engineers' responsibility is to design and develop space-operating items, such as satellites, rockets, spacecraft, etc.
Conclusion
If you are passionate about a particular thing, you must try your luck.
Aerospace engineering can be tough, but hard work, resilience, and continuous motivation can do wonders to make you a successful individual in this field.