What Is An Insurance Agent?
Insurance agents are individuals who have expertise in property and medical insurance, assisting small company owners in obtaining affordable insurance coverage from insurers. These agents are licensed in their respective states and must follow all applicable laws and regulations.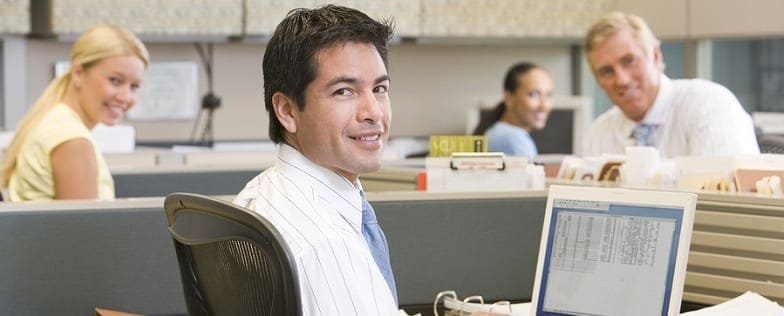 HIGHLIGHT THIS ONE:
An insurance agent is a professional who sells an insurance company's products to consumers for a commission. To sell insurance, an agent helps consumers select the right insurance to buy, but represents the insurance company in the transaction.
While most individuals are familiar with insurance in general and are aware that they have a personal insurance agent, few are aware that there are other sorts of insurance agents.
Understanding the various types of agents can make a big difference in getting the coverage you need at the right price. It is critical to understand the differences between the various types of insurance agents when purchasing a new insurance policy for yourself or your business. 
Types of Insurance Agents
Insurance agents earn money by selling insurance products for a commission. The insurance company that agents represent has a contract with them as well. These contracts specify which policies they are allowed to offer and how much commission they will receive if one of these policies is sold. An underwriting system can also be used by insurance brokers to bind a customer to their insurance policy. The following are the various sorts of insurance agents:
Independent,
Captive, and
Micro Finance.
❖ Individual/Independent Insurance Agent
Privately owned companies are handled by independent insurance brokers. These agents aren't related to a single insurance company. Instead, they may sell insurance products from a range of companies. Insurance brokers are another term for independent agents.
Because independent agents work for the client rather than the carrier, they can better serve the client's needs. Their bigger pool of policies also allows them to assist clients in finding the best coverage for them.
There are various sorts of insurance brokers, just as there are various types of insurance agents. These different types include
Retail Insurance Brokers
Wholesale Insurance Brokers
Surplus Line Insurance Brokers
❖ Captive Insurance Agent
Captive agents can only sell insurance for a single company. Insurance agents that work for big-name insurance companies are known as captive agents. This insurance firm is often referred to as a "name brand."
Direct agents operate for one of these large insurance firms by purchasing a franchise and selling just their policies. The big-name corporations that direct or captive agents represent are well-known in their regions.
A direct agent's processes are streamlined because they only work for one insurance company, and they receive extensive underwriting information to bind the insured. Direct agents can work full-time or part-time and are frequently supported directly by the insurance agency they represent. Referrals or leads are also generated as a result of this.
Captive Insurance Companies are responsible for:
Collecting Premiums,
Manage the investment policy of the captive.
Issuing insurance or reinsuring a fronting company,
Issue dividends to insureds (mutual) and owners,
Setting aside reserves sufficient to pay potential claims,
Property, casualty, and other insurances such as life , health, employment practices, punitive damages, and supply interruption are all covered by captive insurance. 
❖  Micro Finance Insurance Agents
According to IRDAI, a micro-insurance policy is identical to a Life or General insurance policy. The most that can be paid as a Sum Assured is Rs 50,000.
The following intermediaries are used to execute microinsurance business:
NGO's (Non-Government Organisations),
Self-Help Groups, and
Micro-Finance Institutions.
* The IRDAI introduced this unique category of insurance plans to encourage insurance coverage among financially deprived people.
An insurance agent could be a useful resource if you're seeking an insurance firm that has products that can be personalized to your specific needs. However, an increasing number of insurance companies are discovering that tailored coverage is in high demand. As a result, you may be able to locate an organization that provides such policies pretty readily, regardless of where you are.