What is Cache?
Well, the cache is a temporary data stored on your device to speed up certain processes that occur very often. For example, when we talk about browser cache, certain data such as images on a webpage are stored as cache data on your browser so that next time you visit the site you don't need to download the images again. This process is meant to boost up the speed of processes on your device.
What are the main cache types?
There are primarily three types of cache data, including:
System Cache
User Cache (including DNS cache and app cache)
Browser Cache
How to clear the cache on Mac?
To clear user cache, follow below mentioned steps:
1 From Finder window, select Go menu and then "Go to Folder".
2 Type in ~/Library/Caches and press enter to continue to this folder.
Note: You can highlight and copy everything from here to a separate folder to avoid trouble if something goes wrong.
3 Now open each of these folders and clean out everything.
Note: Remember, you should remove the content inside these folders, but not the folders themselves.
You also need to repeat the same steps above, by substituting:
~/Library/Caches with /Library/Caches
Once you have cleared the cache, don't forget to empty Trash on your Mac. To do this, click on Trash icon in the Dock and choose Empty Trash. Reboot your system once done.
To clear system and app cache on your Mac, follow these steps:
Here, you need to follow the same steps as mentioned above. Here, you need to go to ~/Library/Caches and remove all insides of the folders with the app name.
Use Top Mac Cleaner Software
Now that you have tried manual steps to clear cache, if you find it cumbersome job, then we suggest you should use best cache cleaner for a Mac. These smart tools also work as a comprehensive Mac cleaner and optimization tools to keep your system in good health. While there are tons of these tools available online, here we have tested and reviewed top 3 Mac cleaner software for you.
Smart Mac Care is all-in-one Mac cleaner and optimization tool that keeps your system clean and optimized for better performance. It also offers security features to remove malware infections and unwanted data that could cause you trouble. It offers three unique cleaning features for complete cleaning and security. These features include:
Malware Scan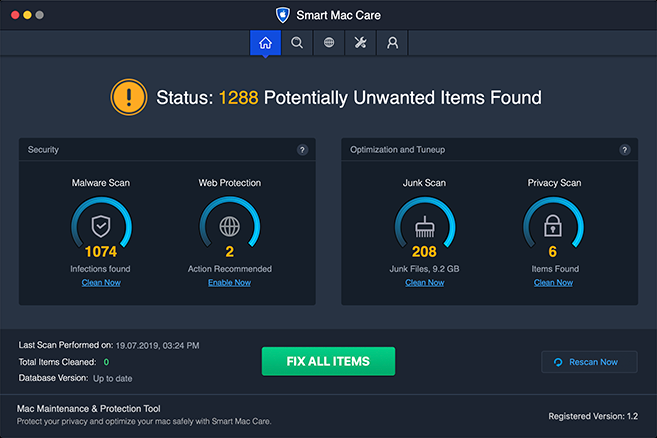 Under this module, it deep scans your system storage to find and remove all malicious content including infections and unwanted apps. It is useful feature to avoid security issues and loopholes on your Mac.
Junk Scan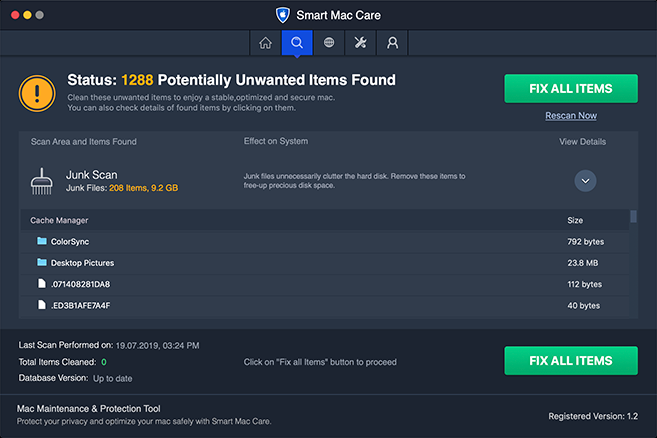 This module of the app helps you find and clean all junk and unwanted files present on your Mac. It is useful module to recover valuable disk space on your Mac.
Privacy Scan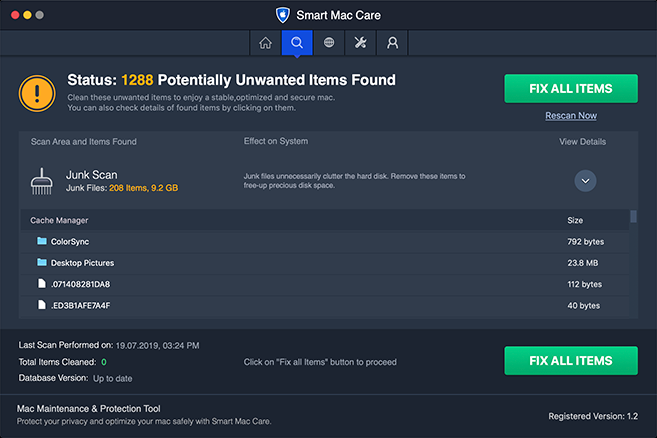 Under privacy scan module, it will clean your browser history, cookies and application cache. It is useful to keep your security and privacy intact.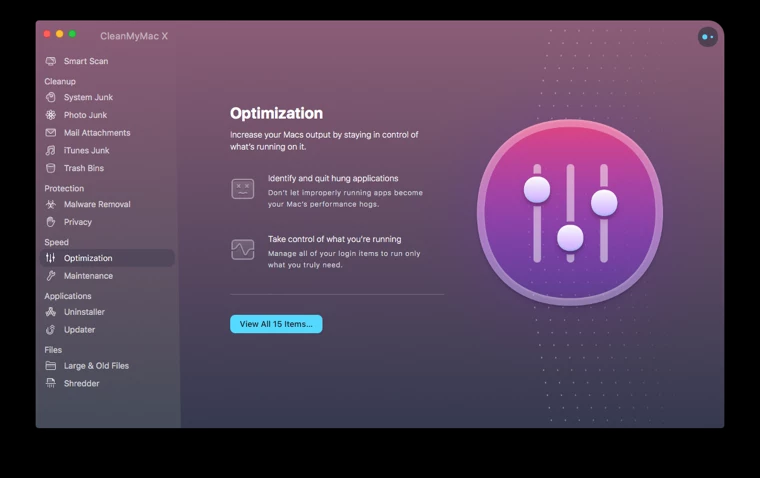 Use this powerful Mac cleaner to clean junk and make your system run faster. It replaces the need of dozens of optimization tools for your system. It works as a Mac cleaner, malware remover, performance monitor, and more. It deep scans your system storage to find and clean outdated cache, log files, broken downloads, useless localizations, and more. It helps you clean clutter from Mail, iTunes, Photos, and other apps. You can also use this tool to locate GBs of large hidden files and clean them. For instant results, it offers one click cleaning to save time. You can also use this tool to clean RAM, launch agents, manage login items, kill unnecessary processes, fix hung applications, and more.
CCleaner is advanced solution to fix and clean your Mac. It protects your Mac privacy and makes your system run faster. You can use CCleaner for Mac to reduce clutter and recover valuable disk space in a jiffy. It removes browser cookies and history to keep your online activities safe. It not only helps you remove unwanted software, but it also removes all associated junk with it. It offers full customization to deliver seamless user experience.
So, this was the quick review of best cache cleaner tools for Mac. Do try these advanced Mac cleaner tools to clean cache, recover disk space and optimize it for better performance.