Indian economy is likely to be a gig economy wherein powerful technology will shrink the gap between gig partners and enterprises. It's going to streamline the entire work culture by balancing work and life. The impact will be more prominent and pronounced in the coming years.
For those who are new to the term Gig Economy, it's essential to understand what it is, at first. It's actually a labour market where short-term contracts are pervasive. Simply put, this market is for labours where freelancers or skilled labour are available for a short-term contract.
Growth of Gig Economy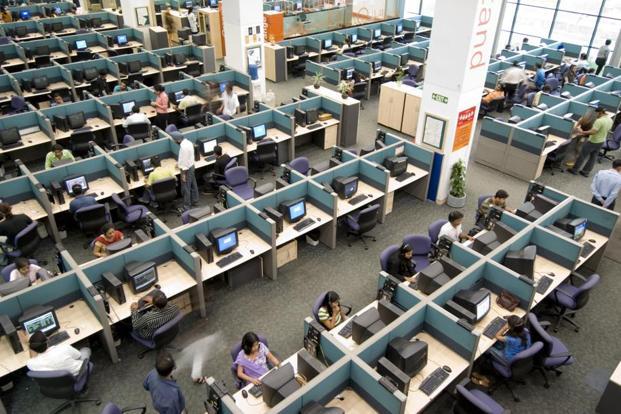 Since the advent of globalization, India has had a vast pool of workforce with skills and diversity. The unfortunate hit of Covid-19, the pandemic, became a foremost reason for making a majority of the workforce jobless. Businesses tried to sustain themselves by cutting fixed costs. The CMIE data states that 113.6 million people turned jobless between March and April 2020. It's a colossal number.
Although the pandemic phase was over, many sectors still struggled for continuity. According to a 2020 survey, 90% of Indian gig workers had no income at that time. Many of them avoided investing in the permanent workforce. But, the workforce continued to look for new opportunities. Gradually, these two main reasons resulted in the birth of the gig economy.
Now, enterprises and individuals are emphasizing hiring remote employees on contracts. This practice is now trending and has become a reason for flourishing hybrid jobs. Even, inbound and outbound BPO support is focused on engaging with new collar gig partners for data entry, business intelligence, AI, research work, or operational services.
This trend has resulted in the substantial growth of 42% of gig partners. They rose from $21 hourly in 2020 to $26 per hour in 2022. There are some sectors like finance wherein Indian freelancers have a higher rate (which is $71/hour) than the global average rate (i.e. $41/hour).
This is actually surprising. There are nearly 15 million gig workers here in India that are hired for roles in IT, HR, and web services. This number is continuously scrolling up and will exceed around 4 million yearly.  Such a massive increment shows that this trend is not going to stop. It will significantly boom the gig economy in the future.
In APAC also, there is a rise of nearly 84 per cent in talent managers. These are gig partners, and the highest number in the globe. Many startups, major corporations, and professional services mark almost half of the total projects that are associated with strategy-making, technology, and professional digital marketing.  If you look into roles, the most sought-after ones are related to operations, customer support, transaction operations/processing, and human resource. FMGC, pharma, BFSI, tech, and BPOs together with manufacturing are front-runners that adapted to this new economy.
Major Reasons that Push to Adapt Gig Economy
The main reason for shifting to gig employees is getting zero to minimal benefits from permanent employees. Many enterprises were unable to get guaranteed output, and on the other hand, more hiring, rehiring, retraining, and re-management after the pandemic have overburdened them with extra expenses. Also, the attrition rate was high. Together with heavy operational costs, these are reasons contributed to no profit, and no loss.  These all reasons were consistently impacting the growth that stablised.
So, these enterprises took a step ahead and started embracing the gig working trend. Simultaneously, they converted the fixed employee costing into expenditure on remote skilled professionals.
This doing came up with extraordinarily amazing results. In addition, they gain access to a big pool of highly skilled and trained professionals on a contract. The most amazing thing is to hire them whenever there is demand. And they are ok to work flexible hours, which indicates that they are available 24X7. It's a positive change that brings more appeasing results.
If you consider gig labour, they are also having multiple benefits. From upskilling to grabbing multiple opportunities from different companies or individuals-they have all possibilities to earn more than just bread and butter. All of these changes or transformation has introduced a work-life balance. Now, they can focus on their own well-being while having an opportunity to learn new things for achieving growth quickly.
Looking Ahead of Time
Technology is, undoubtedly, emerging in a transitioning role. It has filled the rift between gig workers and enterprises. Now, they are together fostering a gig culture. It's all because of advanced digital technologies, which ensures connectivity and seamless opportunity to communicate.  The work and workforces are more streamlined today. All thanks to technology!
Very soon, a new change will emerge wherein blue-collar jobs would embrace gig culture in the coming years. The maximum percentage of experts or white collar positions will be filled with a remote workforce that would have years of experience and relevant experience in their domains. This new beginning will continue to add diversity and talent from all generations.
As soon as it's all around, people will need laws and policies to make this economy more organized and legitimate across India. It's gaining traction and is likely to consistently impact both individuals and employers for many years to come.
BIO
Rahul Singh is a quality manager who has been measuring new dimensions through inbound and outbound BPO support. He comes up with his own role and thinks like an innovator to assist customers in getting better over time. It motivates him to evolve new ideas for mapping heights in customer support and experience.