Don't you like it when you can perform a certain task online for free without hassle? Without having to install anything on your computer or mobile device? And, of course, without breaking the bank! Thankfully, there is no shortage of free online services that can boost your productivity and efficiency.
However, completing something online, such as converting data from a PDF table into an editable Excel spreadsheet, often leads to compromising your privacy. Usually, you need to leave an email address or provide some other personal information. For example, a phone number or even a mailing address. In other words, although you are not paying for the service in money, you are giving away something else in exchange – your personal information, which is far more valuable. For privacy-minded users, this is not really "free."
If you are concerned about your privacy and want to protect it whenever you can, chances are you will like the free online PDF Converter to Excel by PDFtoExcel.com.
Anonymous and Secure PDF Tool
PDFtoExcel.com is an anonymous online utility. You will not be asked to leave your email address or any other personal information in order to get your PDFs exported to Microsoft Excel.
Here's how it works:
Visit the site, upload your PDF to the conversion box, wait while your file is being converted, and then download the converted file to your computer. That's all – no registration or entering your email address in order to receive the PDF conversion results.

You may ask (and you should): but what happens to my file uploaded to the service provider's servers? How is my file and the information within it protected?
PDFtoExcel.com deletes all uploaded files permanently and without a trace shortly after they've been converted – no longer than a maximum of 6 hours. More importantly, all uploaded data will be used only for conversion purposes. Nobody has access to your files (they are accessed only by automated software agents, not humans).
Scanned PDF to Excel Conversion
You'll also be happy to know that PDFtoExcel.com uses the latest OCR technology. Thanks to this added capability, the service works with scanned PDFs as well. It will accurately recognize data and numbers locked in the image (which is essentially what a scanned PDF really is, an image of your document) and export them into a spreadsheet.
If you want to convert a scanned PDF, there is nothing special that you need to do. The service will recognize the scanned PDF for what it is and run the OCR on it automatically.
This is just downright convenient. Here you have a one-stop solution for any and all types of PDF to Excel conversions without any extra work required on your end.
Free Without Limits
Users who need to extract tabular data from PDF into Excel daily and from many files of various sizes will also appreciate the fact that PDFtoExcel.com does not impose any limits on either the number or the file size of the PDFs you can convert for free to Excel.
No matter how big the PDF is, it will be converted in full. You can keep converting files for free one by one as long and as often as you like.
Simply download the converted file, and then click on the link Convert another file to repeat the process.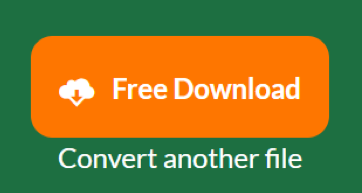 Closing thoughts
PDFtoExcel.com is a good choice for privacy-minded users who are in the need of a free PDF to Excel tool and who like the convenience of a web-based app. It offers a good deal for free.
It also provides a user interface in 16 languages for Internet users worldwide, which can come in handy to international users.
Go ahead and give it a go, then please come back and share your thoughts in the comments section. 🙂