Modern businesses store business-related information in electronic form. Businesses use cloud backup services to archive data to meet industry compliance. According to the 2019 commercial litigation statistics, there has been a steady increase in labor/employment disputes and IP/Patent disputes.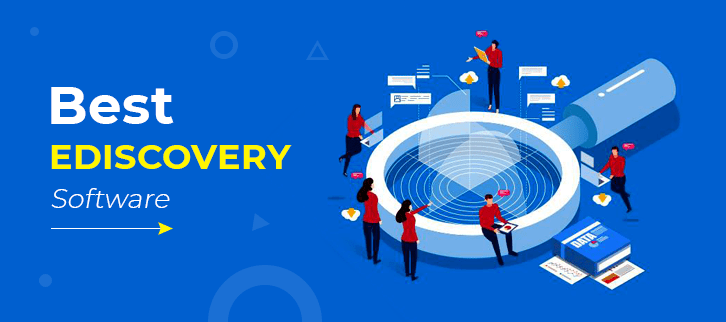 In 2018, 42% of labor/employment litigation was pending in court, while 2019 has around 49% pending labor/employment disputes.
The US district court requires both parties to provide supporting documents in the given time frame. Businesses with terabytes of data in the backup may find it hard to check the relevant data to present it in court.
But, using eDiscovery services to find relevant documents for the case can help. Here are some tips for finding the best eDiscovery solution.
Features to Look For:
Preservation and Collection
The US laws require businesses to protect all data related to the case. When commercial litigation is filed, businesses are under a legal obligation to prevent any data deletion. The eDiscovery solutions come with a preservation and collection feature that allows the legal team to mark and collect relevant documents in its database and preserve them for court proceedings.
The powerful processing engine can process data directly from cloud repositories. It also supports most data formats.
In-Depth Analysis
The legal teams must recognize the data types and date ranges before moving the files and documents to the early case review. The eDiscovery services offer an in-depth analysis feature that allows lawyers to review email counts and domains and identify potential gaps in data collection.
The eDiscovery solution comes with a De-NIST feature that allows lawyers to filter collected data and remove any ESI (electronically stored information) irrelevant to the case. It enables document reviewers to focus on content that has valuable and relevant content.
Iterative TAR
TAR stands for technology-assisted review. The eDiscovery platform comes with a robust AI-enabled TAR system that allows lawyers to build a convincing case. The iterative system reveals the connection between crucial facts, people, data, and documents. It also creates a unique model where a lawyer reviews document samples.
The AI algorithm helps in increasing the accuracy and speed of workflows in this case. It applies coding to all samples based on sample analysis provided by the lawyer.
Advanced Analytics
The eDiscovery platform offers centralized data and role-based security. The legal firm has complete control over sensitive data. The admin can specify who can access documents and who can post comments for review purposes.
Multi-Source Data Collections
Modern businesses use a variety of productivity tools in their operations and data is dispersed across sources. The eDiscovery platform supports data collections from diverse cloud applications like Office 365, Slack, Outlook, One Drive, Google Drive, Gmail, Google Vault, Dropbox, Box, and Slack Enterprise.
The software can connect directly to these online productivity tools and gather all data from these platforms. It can collect data in the native format to keep metadata intact, which is crucial from a legal point of view.
Faster Data Processing
Unlike standalone software, which has limited processing capabilities, the eDiscovery platform offers faster data processing. Legal firms can use web import tools or desktop clients to upload data to the cloud, where hundreds of servers collectively process it.
You can also assign and manage custodian assignments during processing. The cloud-based solution can quickly find and filter duplicates and store them separately, so lawyers don't spend valuable time reviewing duplicates.
OCR/Text Extraction
Not all business documents are stored electronically. Some business documents may be available in physical form. The eDiscovery platform should have OCR/Text extraction features that allow you to save these documents in electronic form and store them in a central database for easy review.
To sum up, these are some guidelines to follow when looking for the best eDiscovery services for your legal firm.