Playing CS: GO and suddenly ending up getting an error like "VAC was unable to verify your game session".? Don't worry because by the end of this, you will be able to fix it. It is very annoying as many players gets the issue while matchmaking.
So, without further delay, let's get started.
Disclaimer: "Techlogitic Team is not responsible for any harm caused to Steam Client or the Drivers."
Fixes worth trying
#1 Restarting the Steam client
Sometimes the issues rise due to some corruption issues in cache files of steam. For that, follow the steps below.
On the Steam client, left-click Steam from the top left corner.
Click Exit.
Open the Steam Client.
Click Steam once again.
This time, click the Go Offline.
A pop up will appear, Click Restart in Offline mode.
After this, click Steam again, this time click Go Online.
Again, a pop up will appear with Restart and Go Online.
After this, most probably it will be fixed. If not fixed, follow next fixes.
#2 Verifying the Game Files
Sometimes, the problem occurs due to issues with the game files. For that, let's find out.
In the Steam, click
Right click the game in which the problem is arising.
Click Properties.
A new page will be opened in the client itself having certain options.
Click Local Files
Click VERIFY INTEGRITY OF GAME FILES.
Let it complete.
Click Complete.
Restart the Game to see if it works.
#3 Repairing the Steam Client
The error may be caused due to corrupted Steam Files in the system that are causing the game (CS: GO in the case) to get through the errors.
Follow the steps below to fix this
In the client, click Steam from the upper left corner.
Click Exit.
After exiting, click the Windows logo.
Type CMD and click Run as administrator.
In CMD, type the following-
Program Files (x86)\Steam\bin\SteamService.exe /repair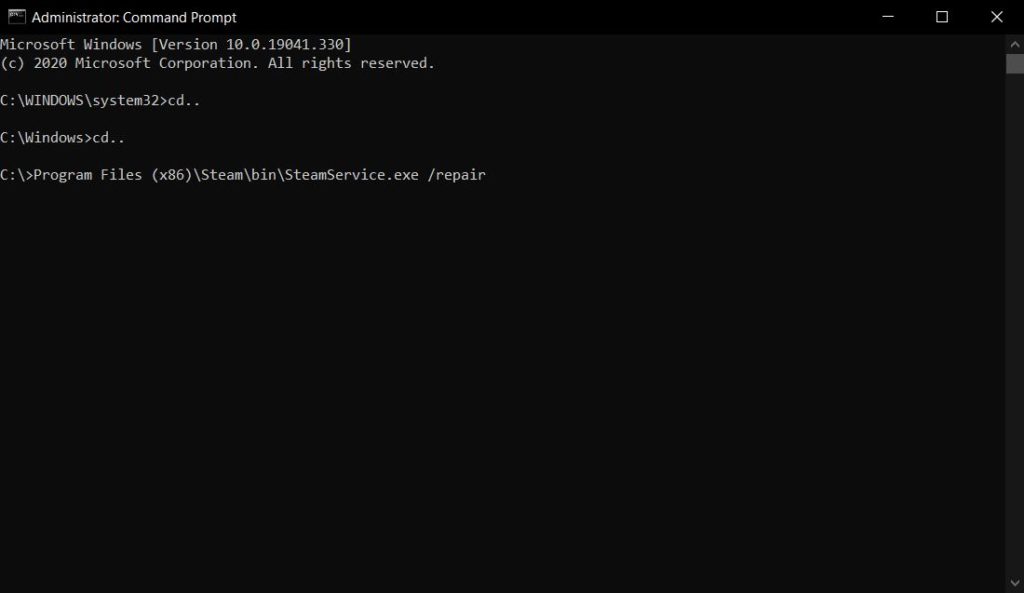 See if the error is fixed else move on to the best option.
#4 Updating the system drivers
You may get the VAC error due to outdated or wrong updated drivers. Try updating them manually or just move over to the next paragraph.
One can update the drivers manually from the driver properties else you can also install Driver Easy software which automatically detects and updates the drivers.
Download from here.
Run the file and wait till installation.
After it has done scanning, click the Update button to automatically begin installing the correct and up-to-date drivers.
Then, it will ask to update for Pro version. Buy and update all the drivers.
This should solve the problem without any hassle.
Still, have question? Write us in the comments section down below.