Best Romantic Comedies To Watch in 2020
#1 When Harry Met Sally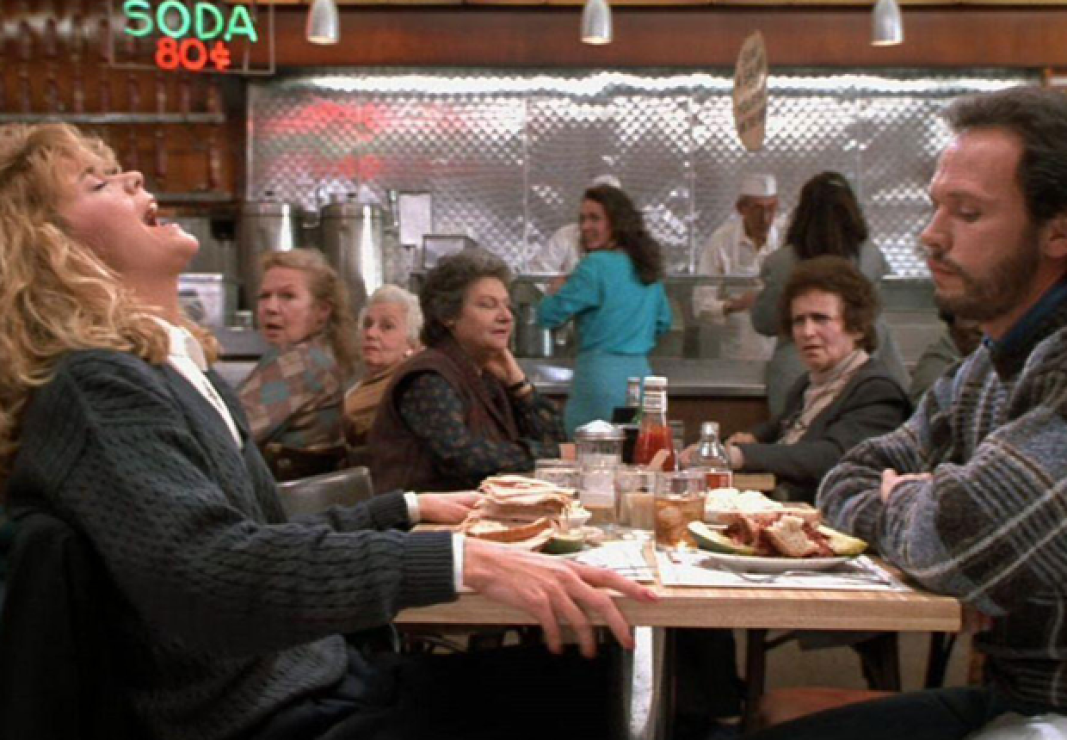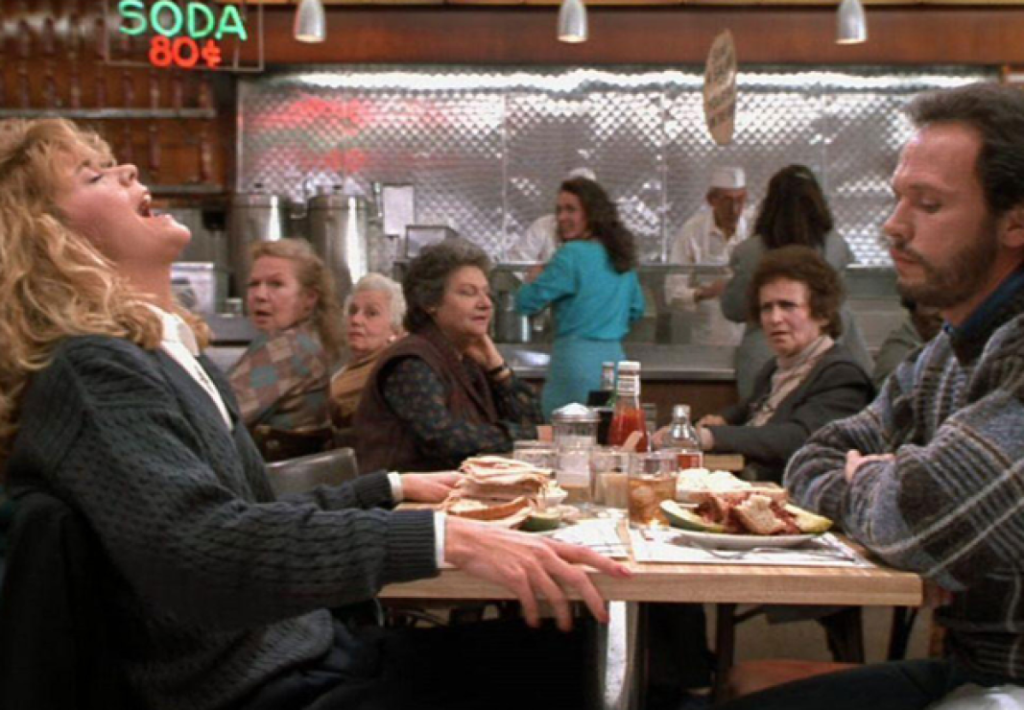 This is one of the best classic romantic comedies that you should watch in 2018 if you haven't yet. The movie is a beautiful tale woven through 12 years, a cross country drive and a few chance encounters in between. It also helped in etching out the very concept of romantic comedies that make it a delightful watch for anyone looking for some light-hearted fun.
#2 Kate & Leopold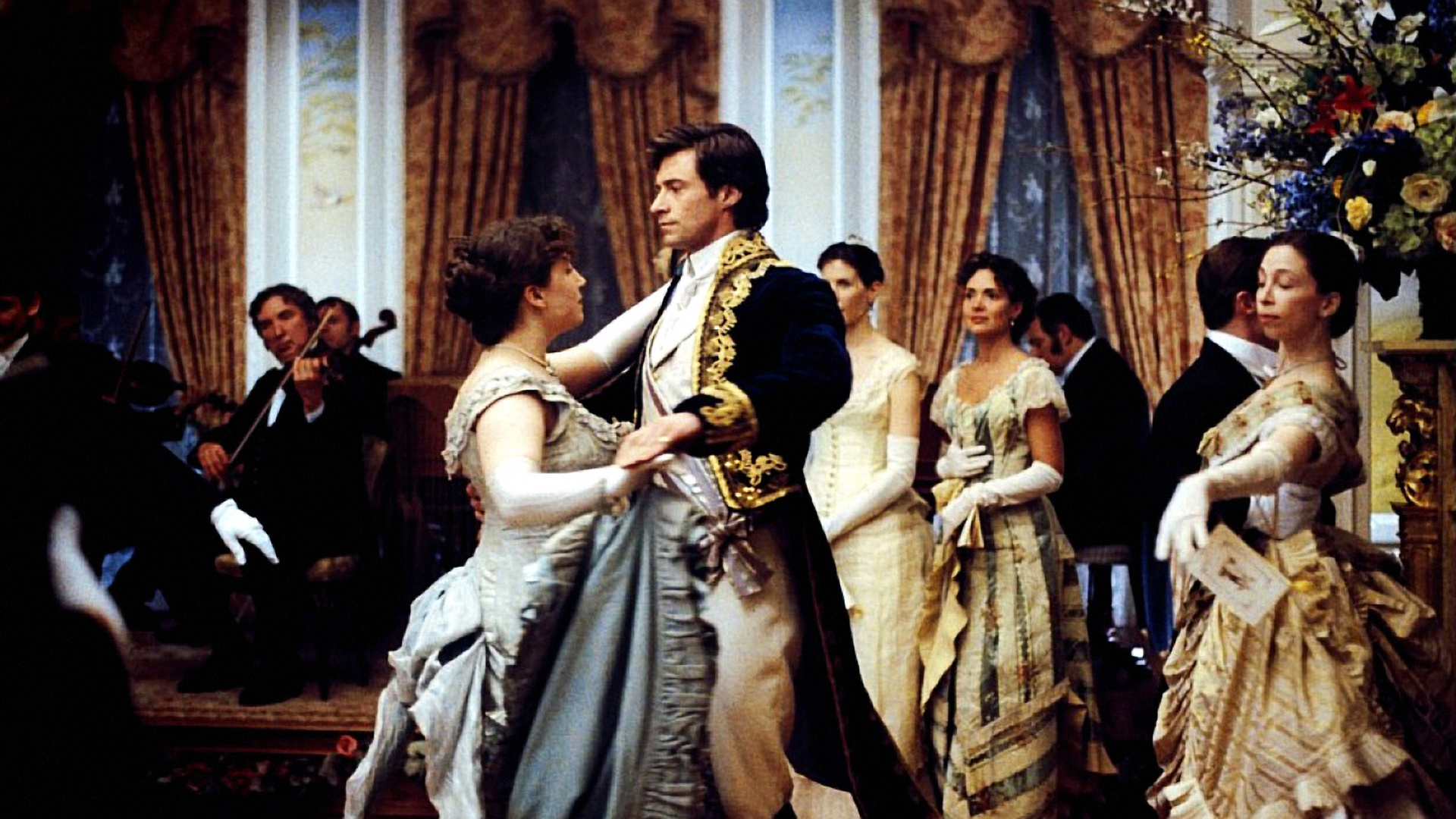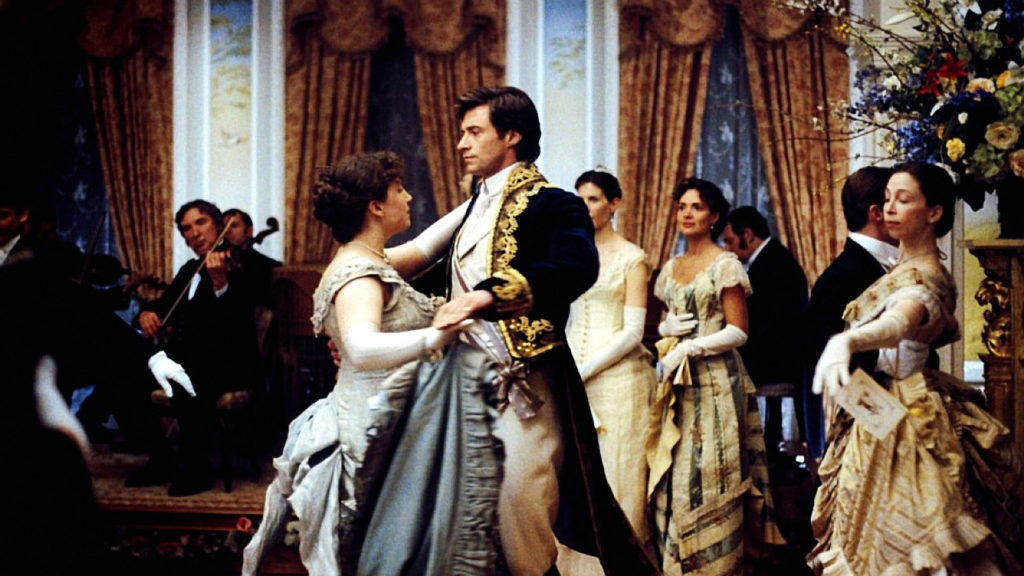 This beautiful tale of finding love will leave you with a smile. If you love Cinderella, you will probably love this movie too. It features Meg Ryan and Hugh Jackman as the ultimate 'lovely couple' which you and your partner will want to idolize. This movie introduces you to a duke of the 19th century who is transports to the 21st century and meets Kate in New York. As both are moving through mishaps, their love blossoms only towards the end and you find yourself with a sweet aftertaste as the movie finishes.
#3 Enchanted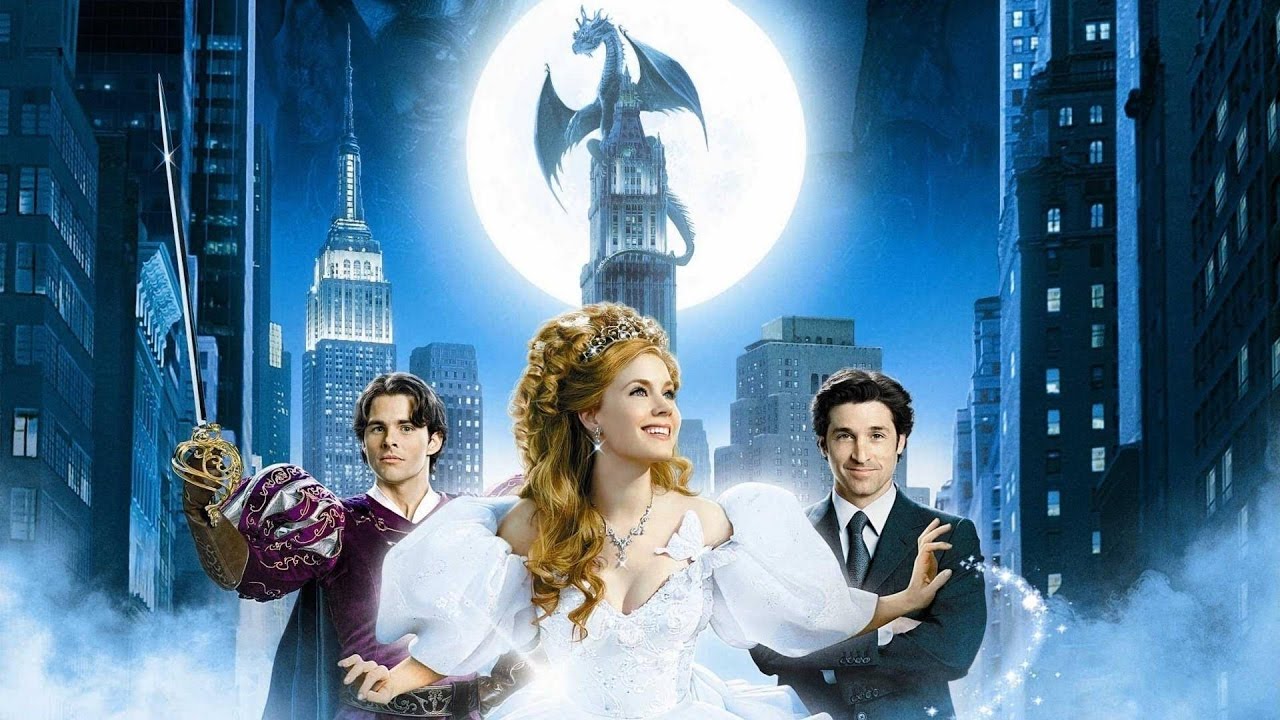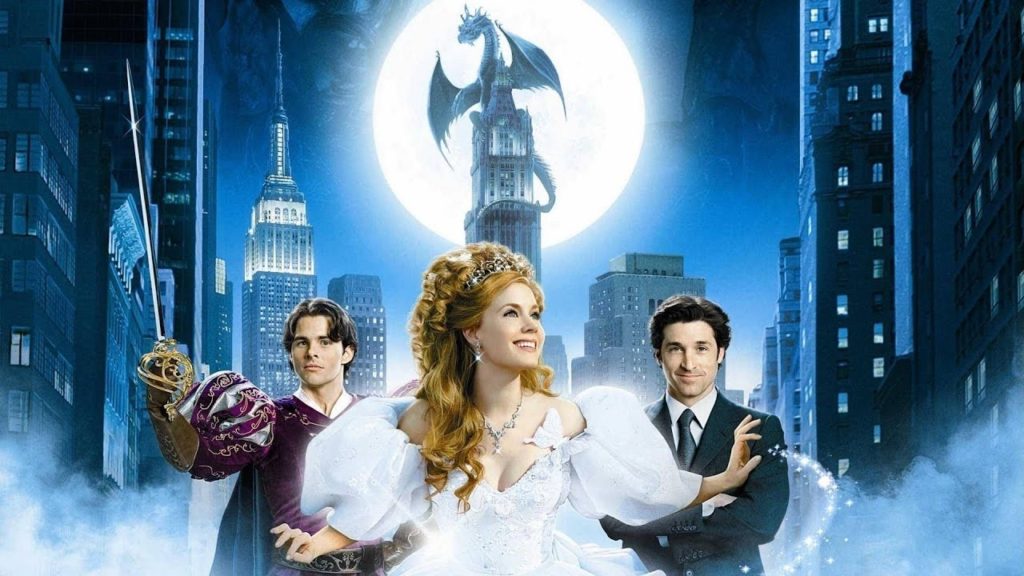 Everyone who loves romantic comedies loves Enchanted. This movie is the perfect representation of the said genre, bringing together a beautifully woven tale of multiple fairytales, a damsel in distress who eventually becomes an independent woman and finds love, a man who is trying hard to find the meaning of true love and an evil stepmother too. There are interesting characters in the movie and even some animated bits that will make you feel good every time you watch it. It is a movie that rarely ages.
#4 Love, Actually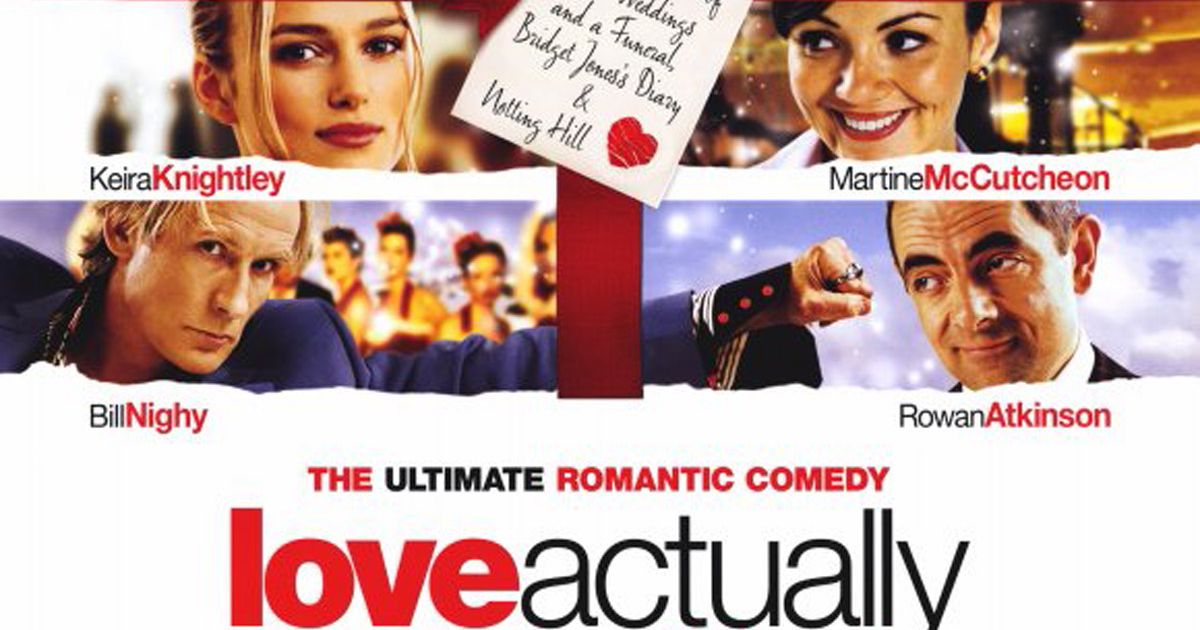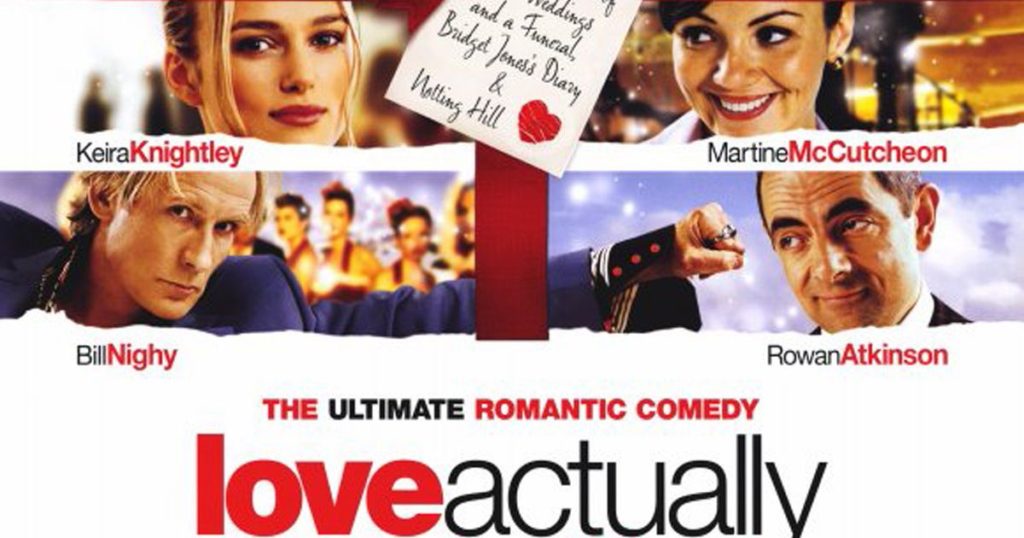 This isn't a movie that has aged well over the years. The cue cards scene, which was once decidedly romantic, has become the ultimate expression of 'creep' in 2018. However, when you watch this movie, you realize how important this expression of love is. Love, Actually will bring you a complex but light-hearted tale of love and if you want to watch a rom com classic this weekend, this is definitely a great pick.
#5 Crazy, Stupid, Love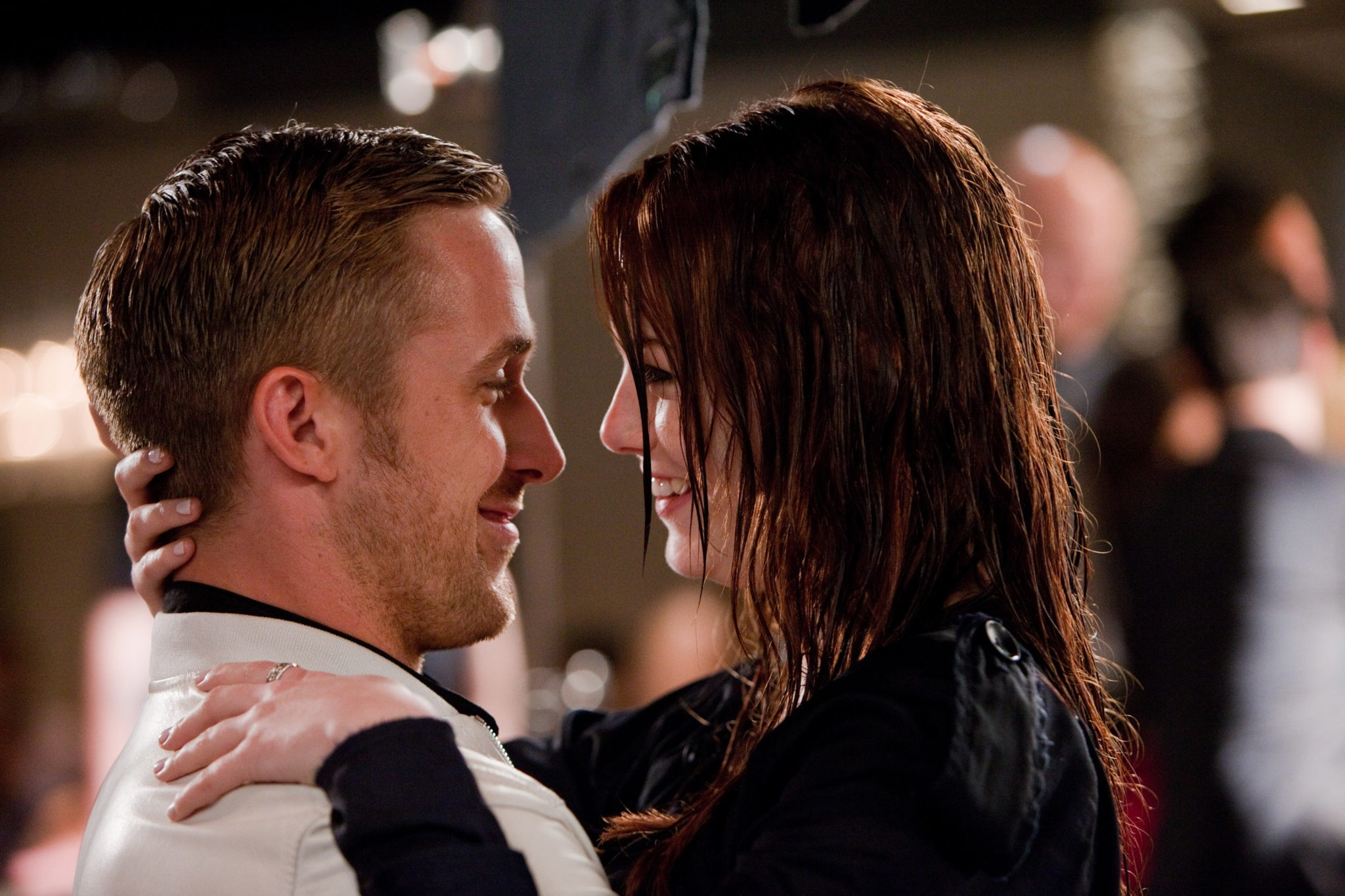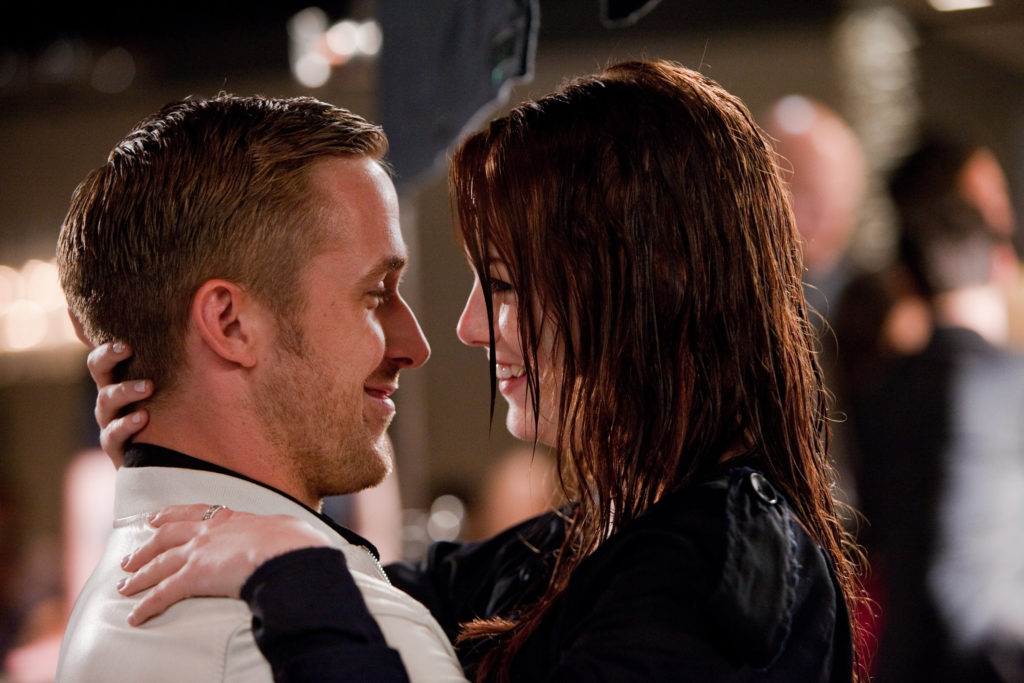 This is one of the most beautiful rom coms of recent times. The movie encompasses the question of love, finding the perfect partner and handling the problems related to a long but vanilla marriage. The skills of the entire cast put some of the movie's flaws behind. You get an entertaining and funny watch that will certainly hit the right spots in your heart. This movie isn't necessarily crazy or stupid, but there sure is a lot of love.
Checkout this awesome best 2000s movies to watch in 2018.
#6 Bridget Jones's Diary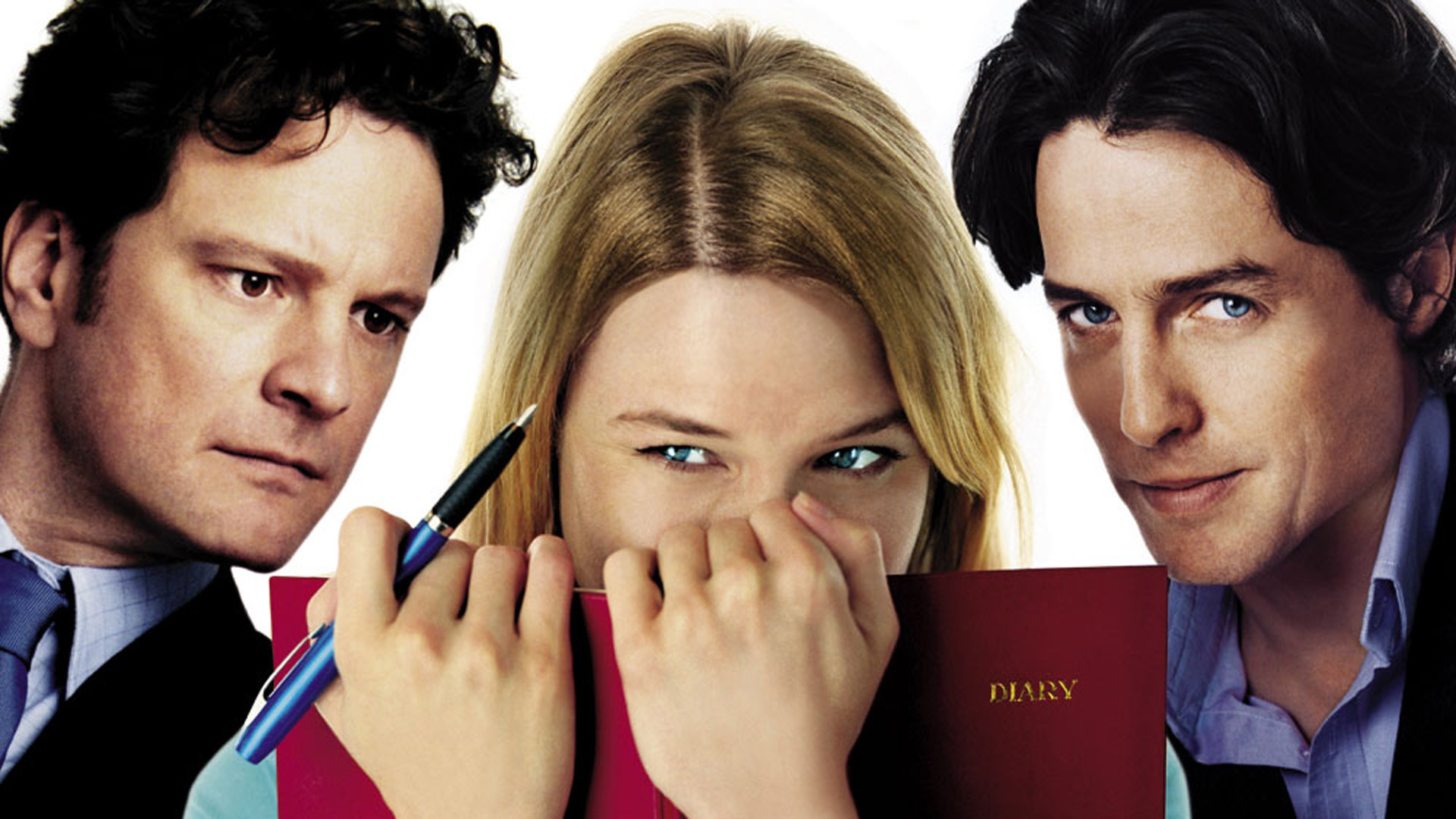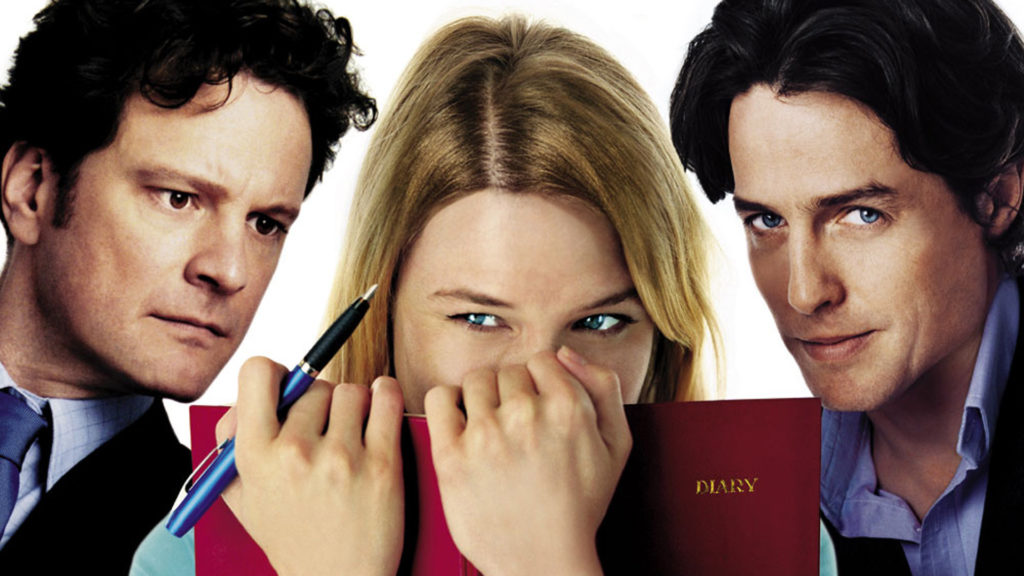 This is one movie that has aged well and still commands the same respect from rom-com lovers like before. While there are still many questions about the ending of the movie and the Bridget's ultimate choice in her love life, it strikes a chord that many women can relate with. You will sympathy with Bridget and can actually feel connected with the principal characters in the movie. Bridget must decide between a guy set up by her parents and a man who is already suggesting stuff to her. She is alcoholic, smokes a lot and has weight issues too. Her life isn't set together but she is trying. Aren't we all?
#7 Forgetting Sarah Marshall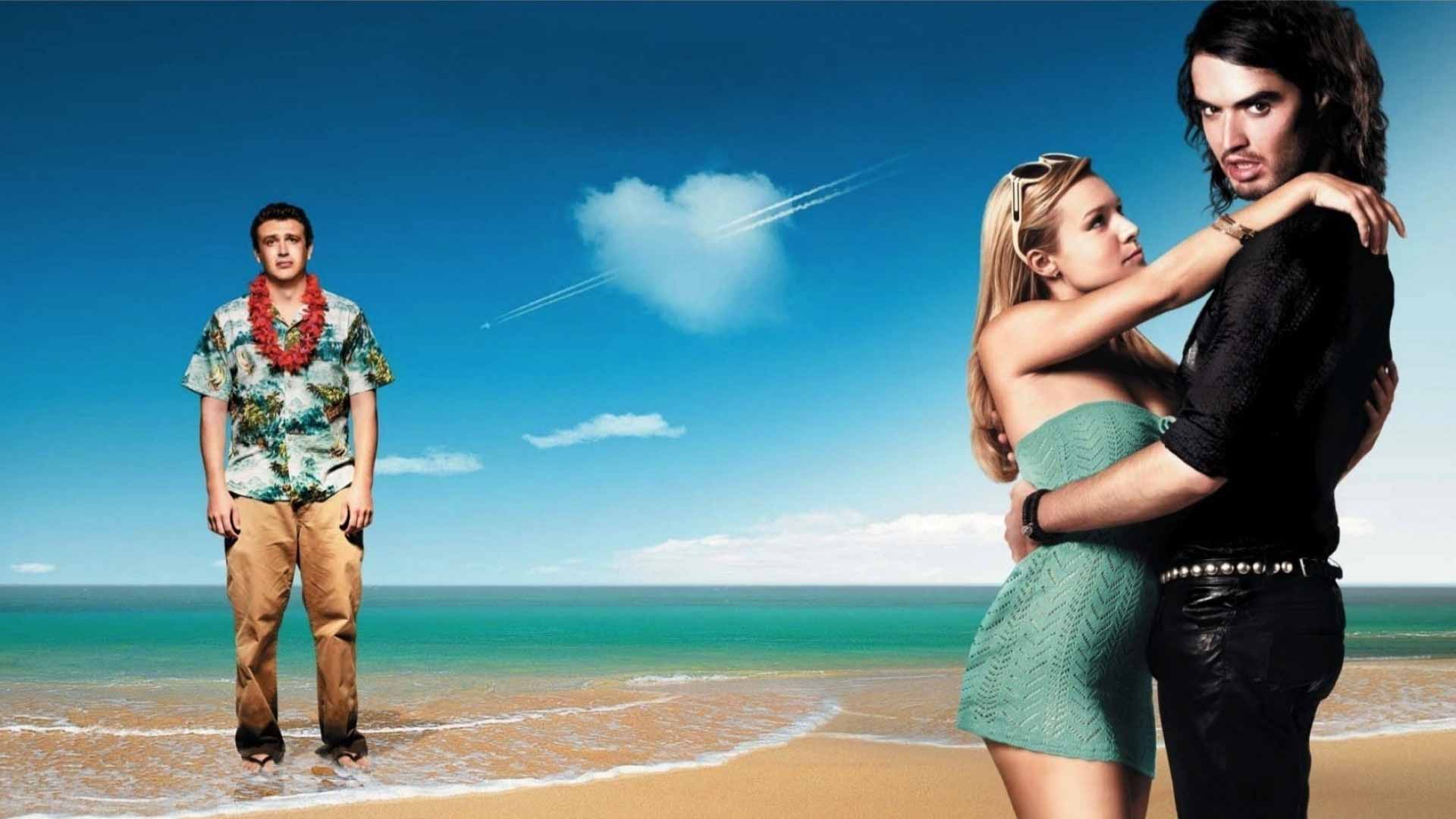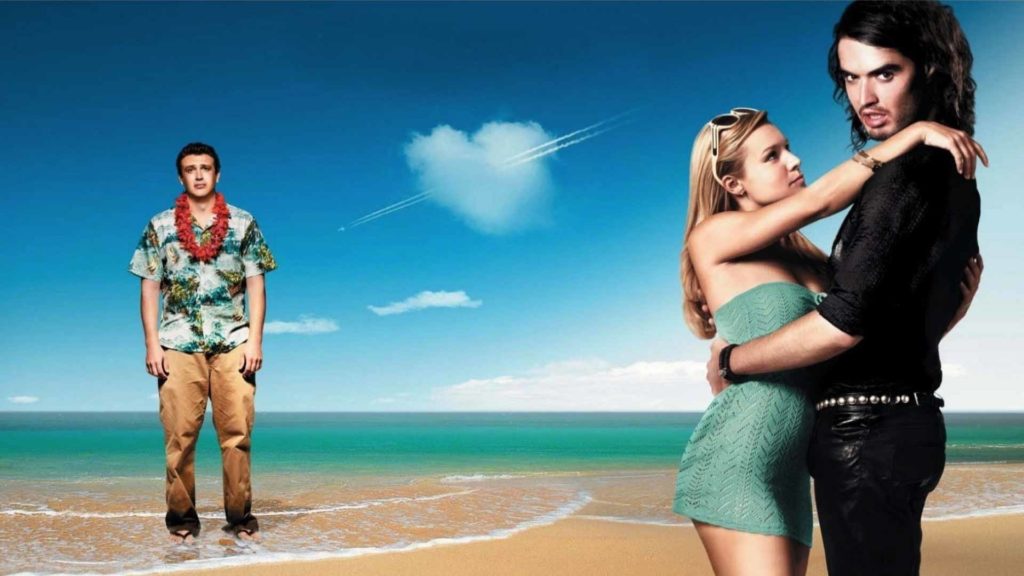 This is one of the most interesting movies on our list. The movie entails the story of a man who wants to forget a girl but goes through testing times while trying to do so. He takes some time off to vacation in Hawaii but finds his ex with her new boyfriend there. It is a raunchy comedy that makes you feel good through the entire run time. It is definitely going to invoke a few laughs.
#8 500 Days of summer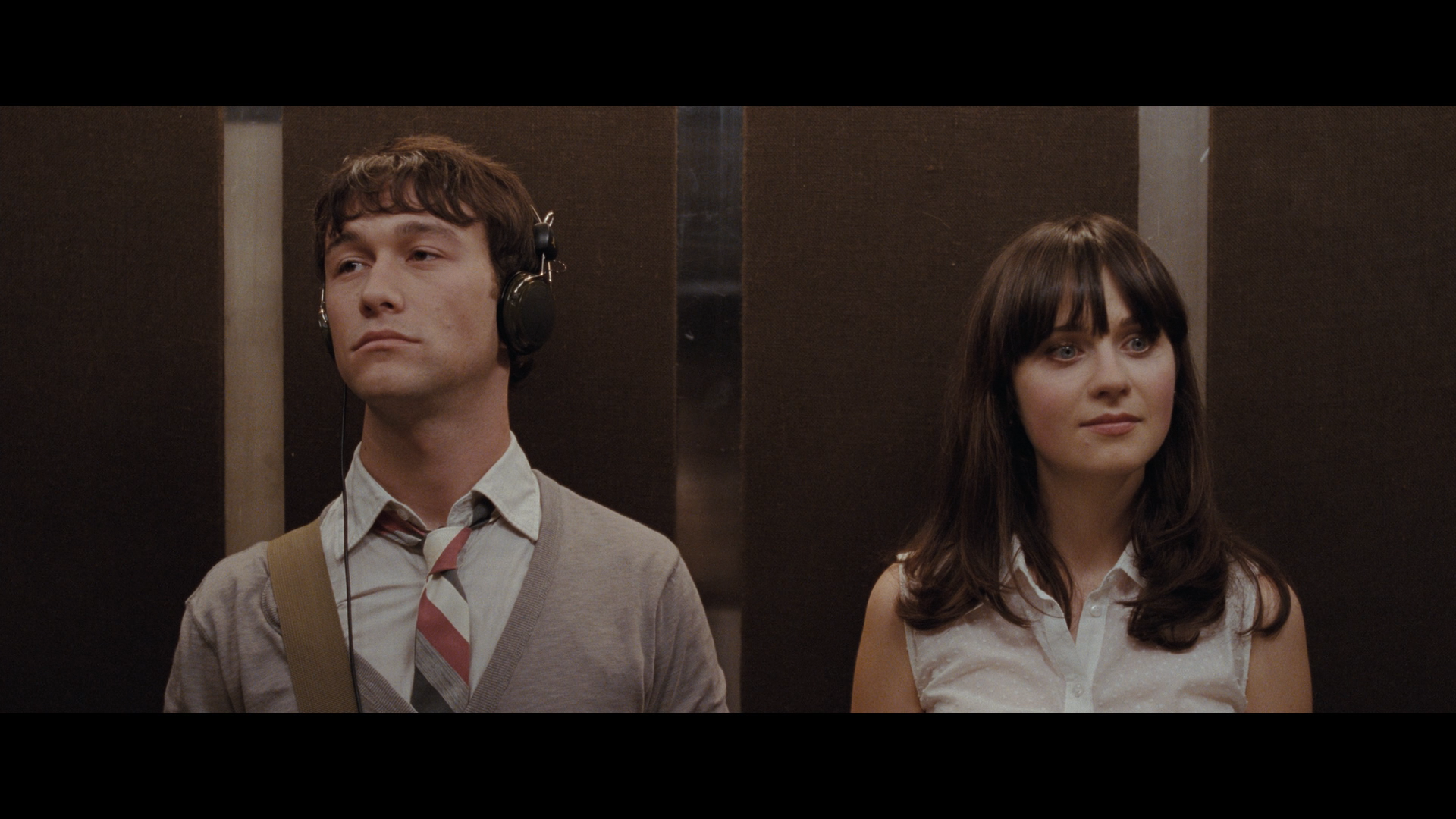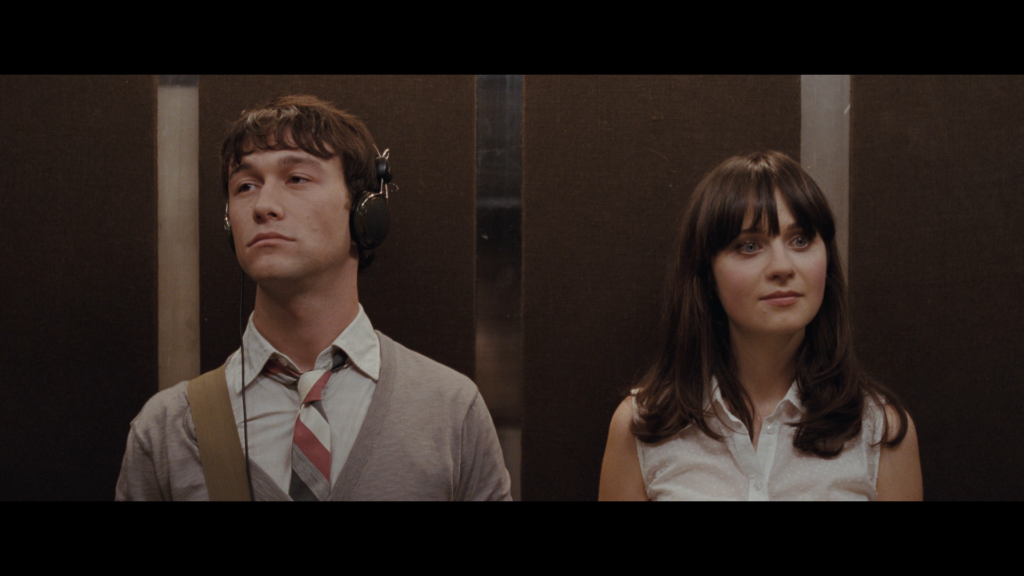 This romantic comedy is slightly offbeat but brings heartwarming performances by Zooey Deschanel and Joseph Gordon-Levitt. This movie will take you away from the typical rom-com style of storytelling and introduces you to an awkward introvert and his love, who has absurd interests of her own. The two are polar opposites, the perfect mismatch but they all have the perfect pairing for this unique tale. As the two continue meeting, they realize that they have a lot more in common than they started out with. However, as the woman of his dreams doesn't believe in true love, Tom, goes out of his way to make her believe that their love is for real.
#9 Amelie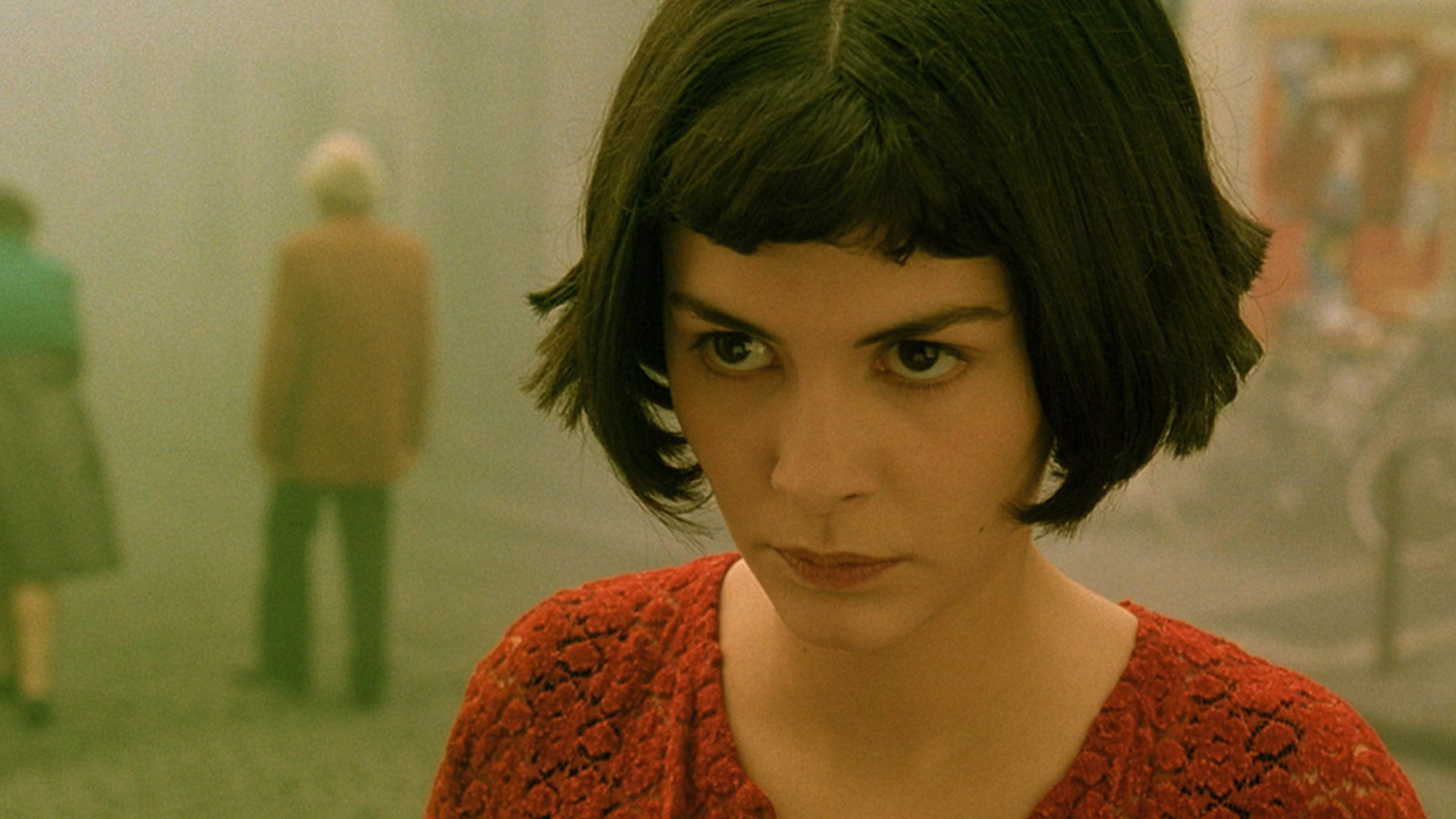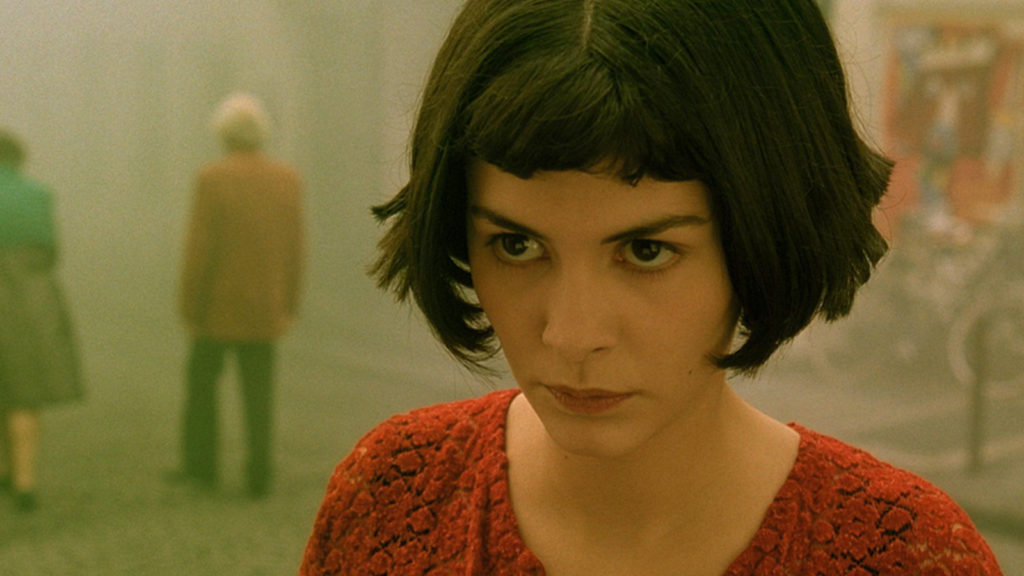 This beautiful and cleverly crafted tale takes you on a journey in the life of a complex character that has an equally complex love interest. Amelie is also an offbeat take on the rom-com genre. The most interesting thing about the movie is that its principal characters are not living their life, waiting for the love of their life to suddenly come and transform their world. Instead, it features a woman who is setting out to change the world in every way she can. She is romantic at heart, but she pursues other passions as well. It is a very beautiful romantic tale that will touch the deepest corners of your heart.
#10 Silver Linings Playbook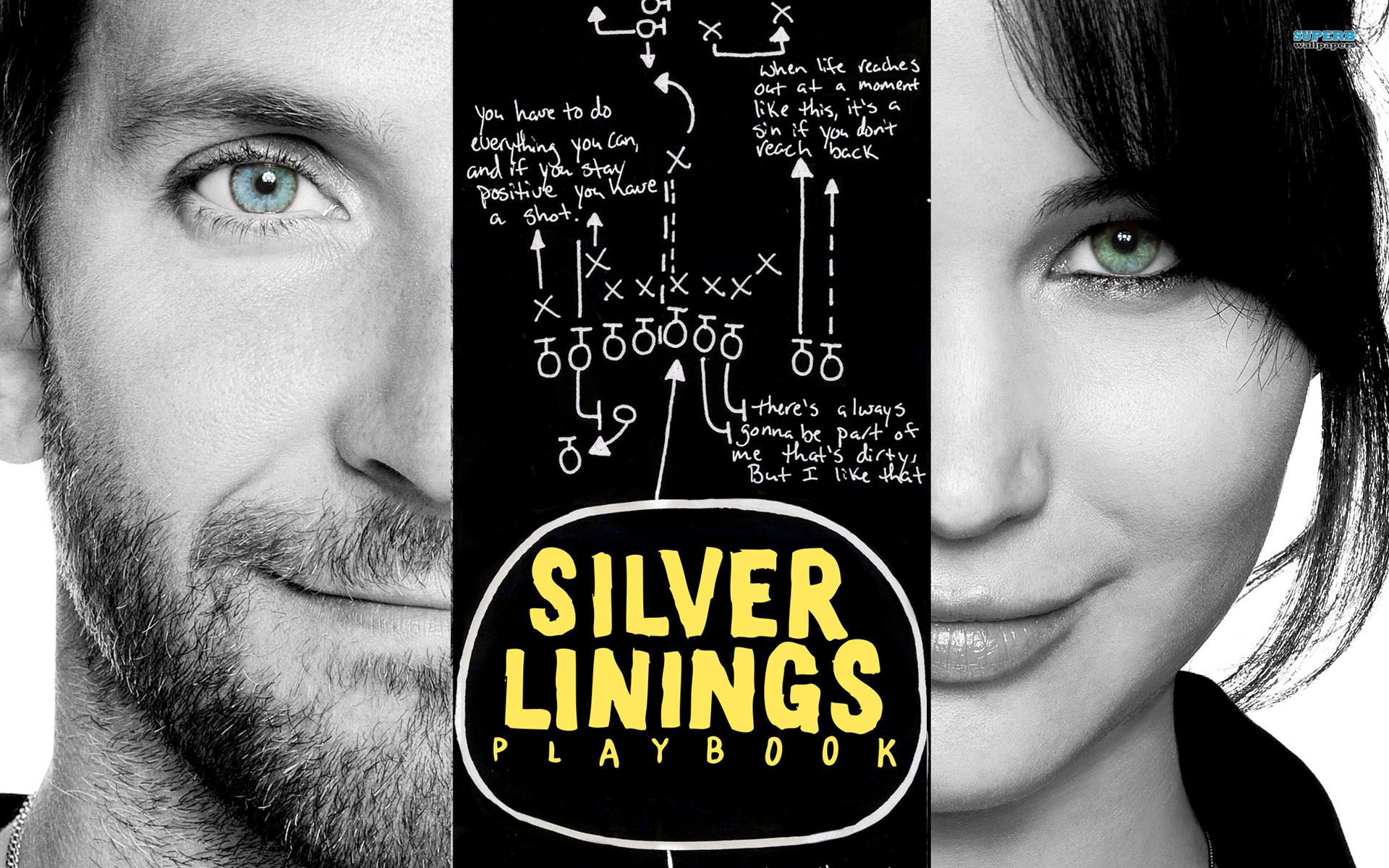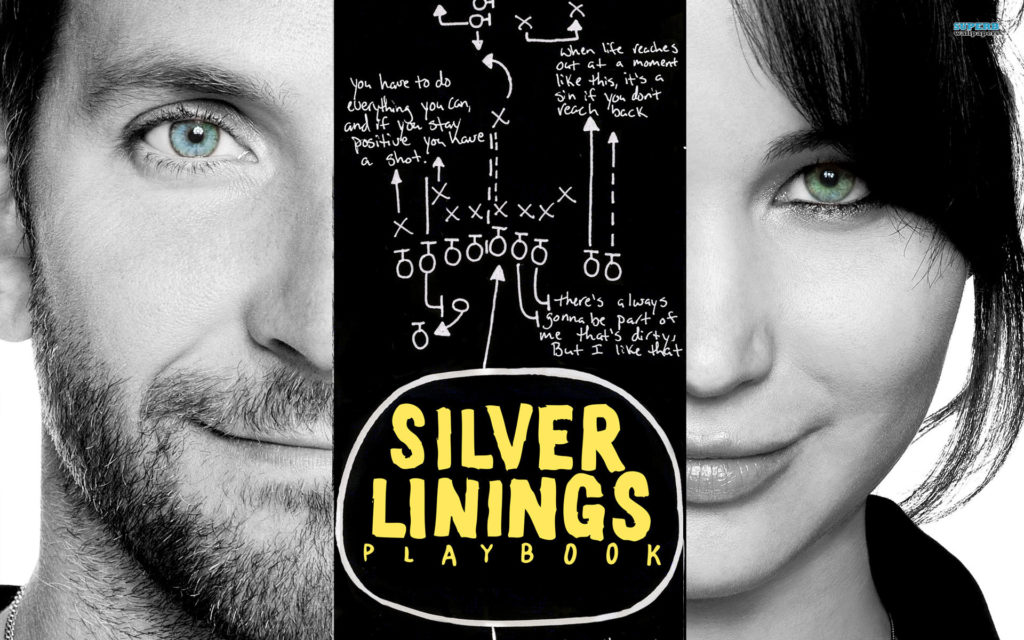 Could you really gain back life after losing everything? This movie features Bradly Cooper, a man who has lost everything in life and is now forced to live back with his parents. He meets Jennifer Lawrence, a girl with her own issues. Cooper is separated from his wife and is trying hard to win her over. Tiffany assures him that she can help him do that if he is ready to give what she wants in return. Together they try to create a life of their own and find the silver lining they have been looking for. It is an interesting tale of love and presents one of the most riveting tales in the romantic genre.
#11 Four Weddings and a Funeral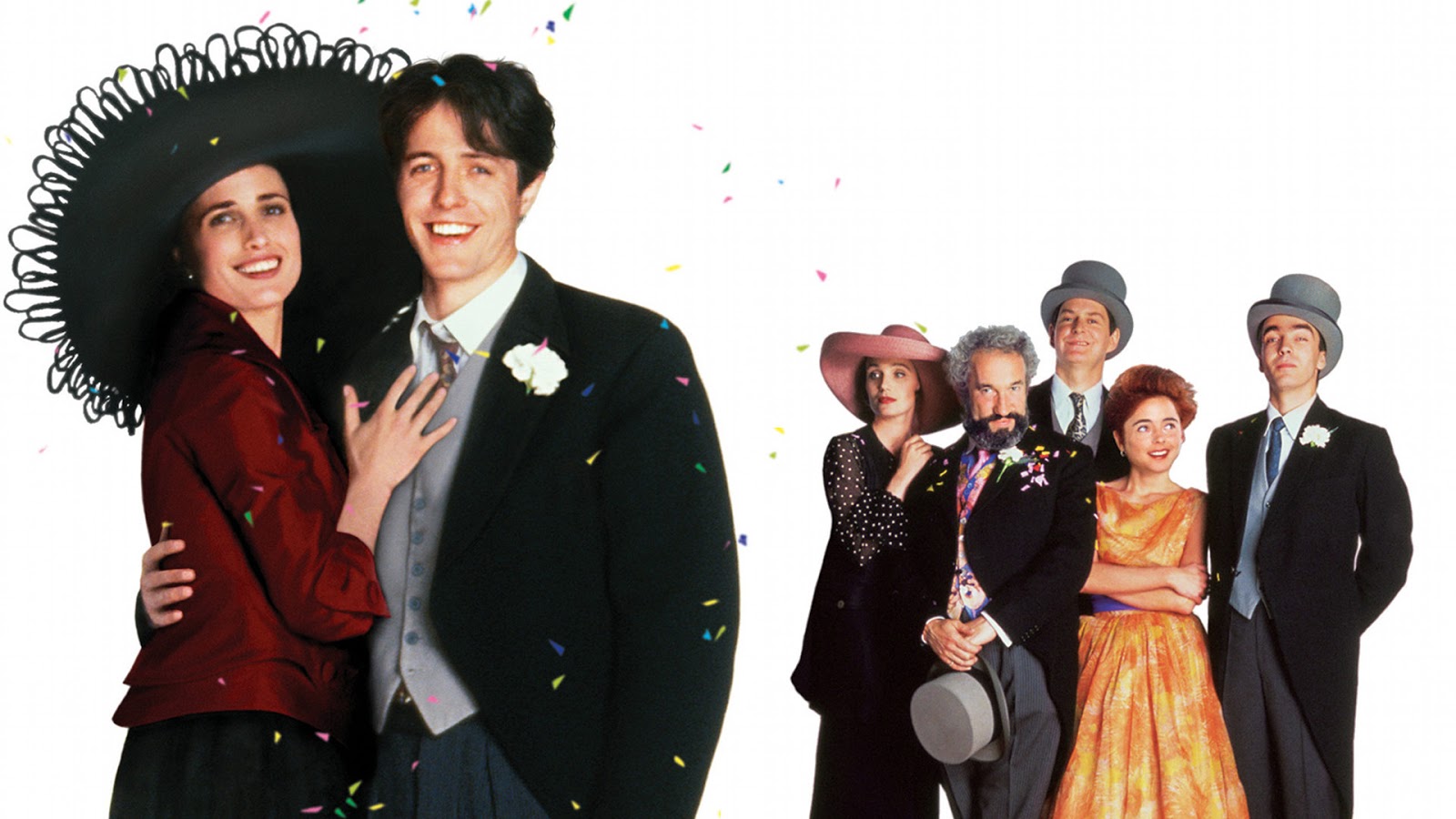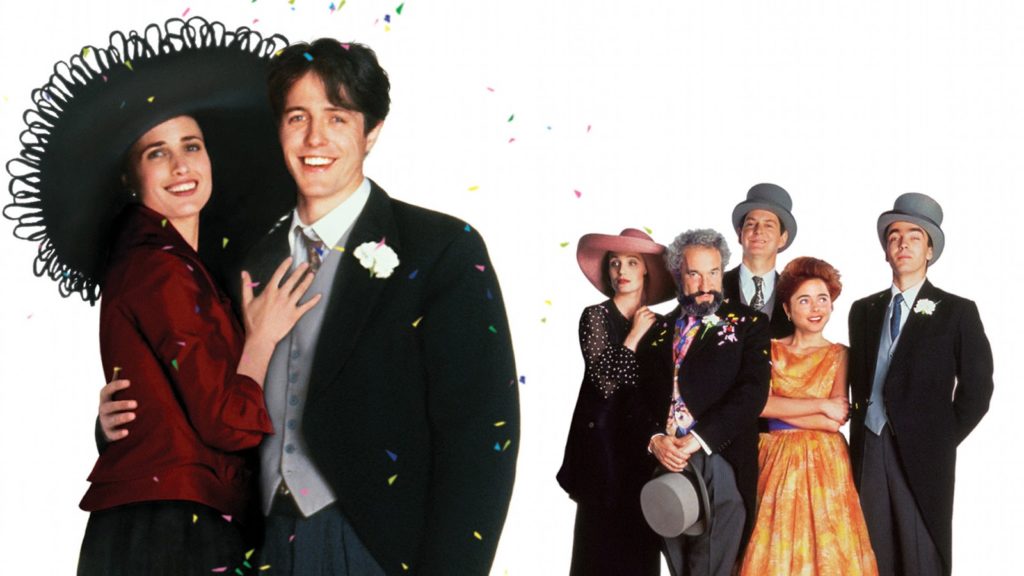 This 1994 film brings the very essence of the rom-com genre your way. This amazing movie captures the journey of a man who has been avoiding marriage till date. One day, he gets to be the best man at a wedding where he finds the woman of his dreams and he finally comes to terms with reality. The movie is beautiful and if you watch it only for Hugh Grant, you will not be disappointed.
#12 Just Friends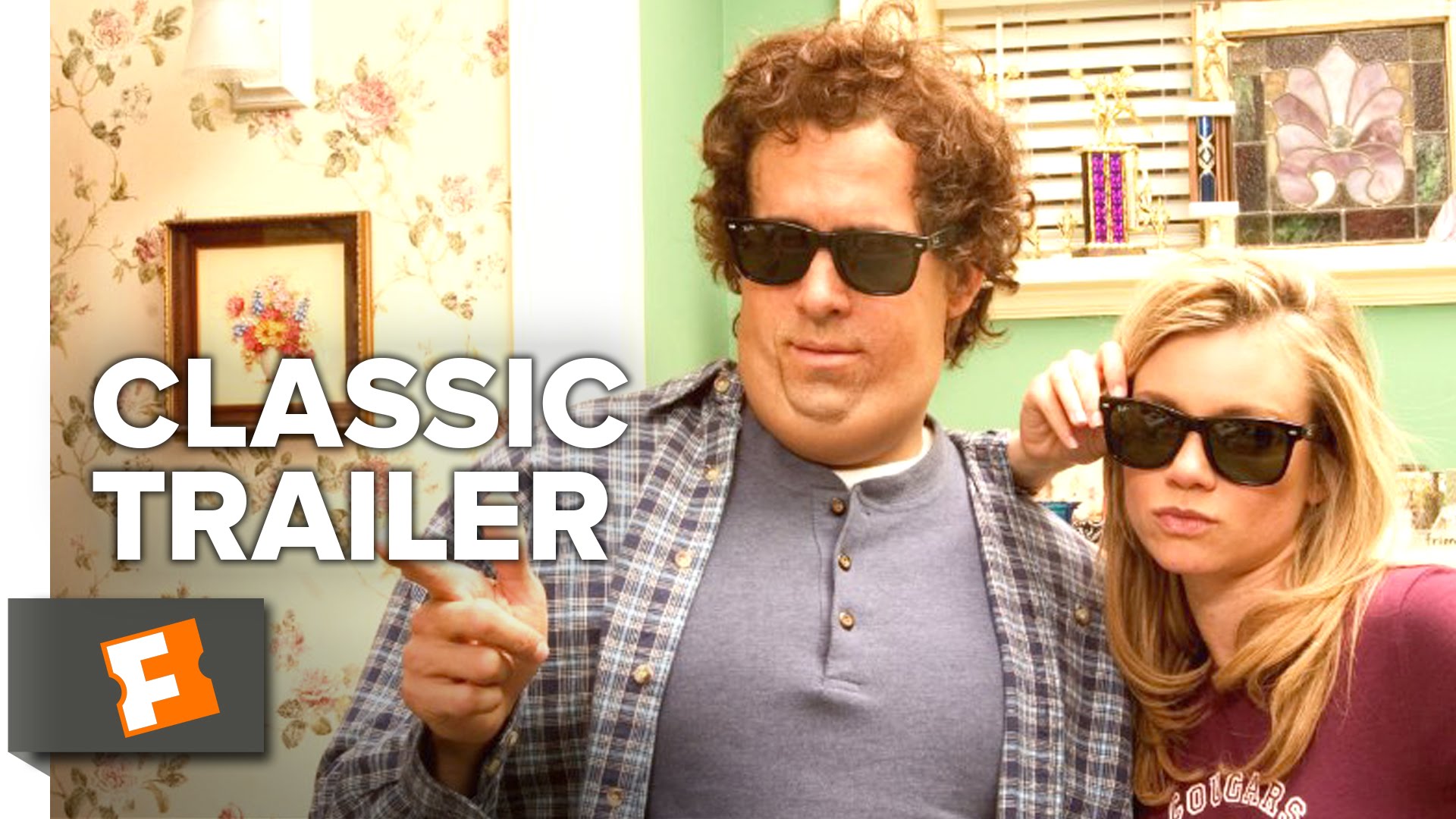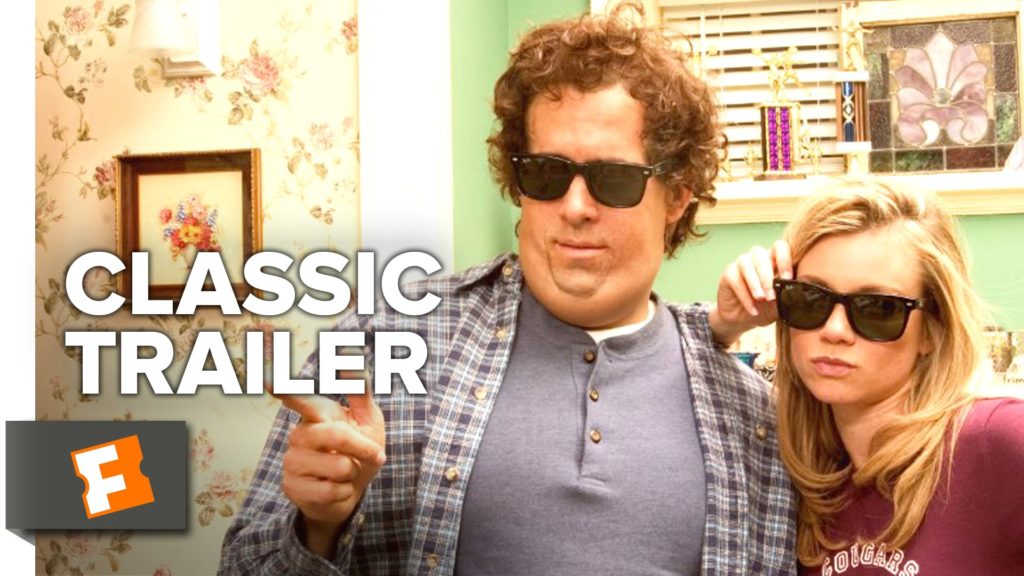 This is one of the silliest and funniest movies of the rom-com genre. Though this Ryan Reynolds starrer works with traditional tropes of its genre, it is great because of this amazing comic timing. A fat kid from high school grows up to become a hot and famous record producer. He is back in his hometown and now he must spend some time with his high school crush. Watch this movie if you want a romantic movie that brings in some fresh comedic takes.
#13 Easy A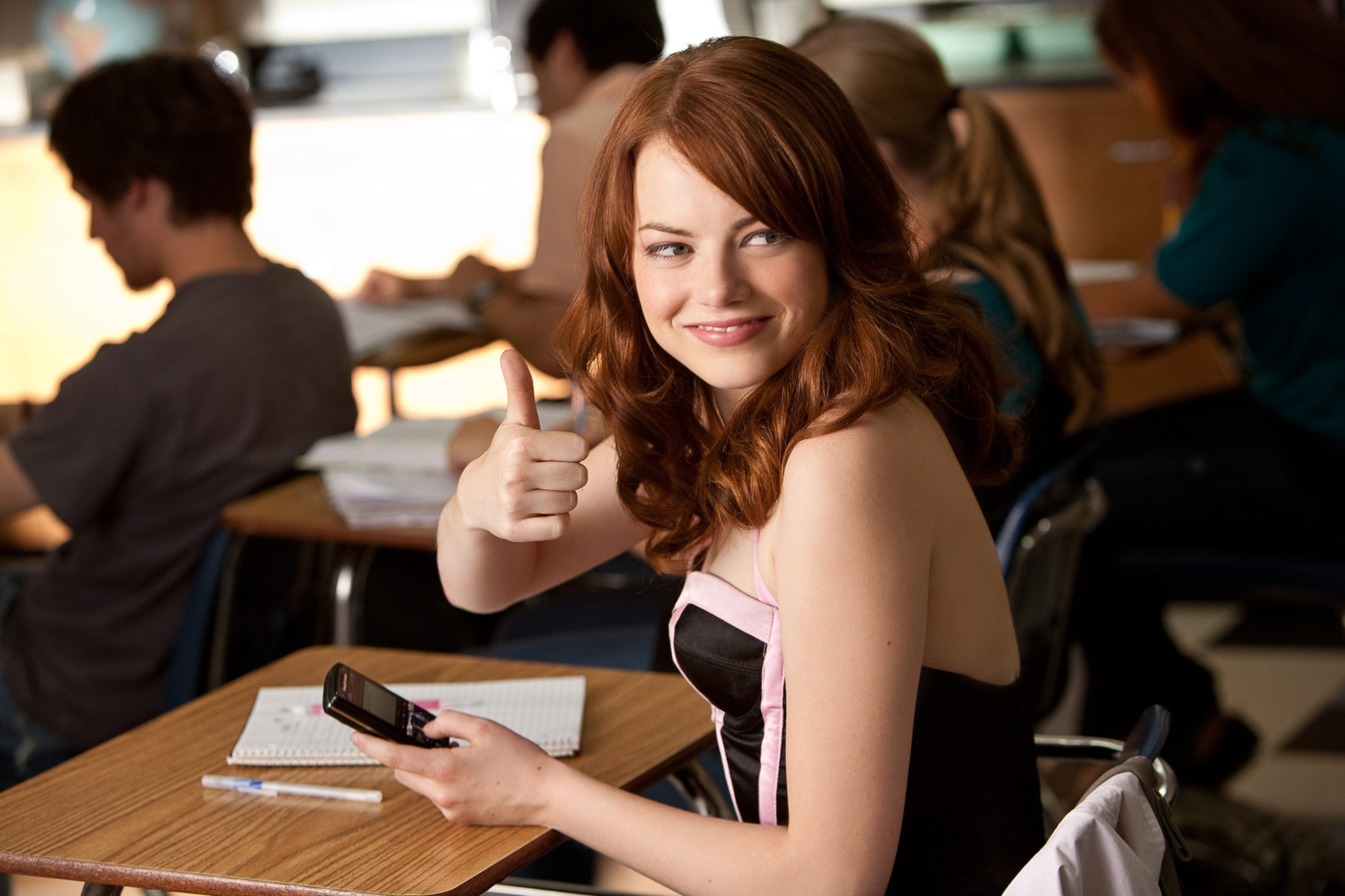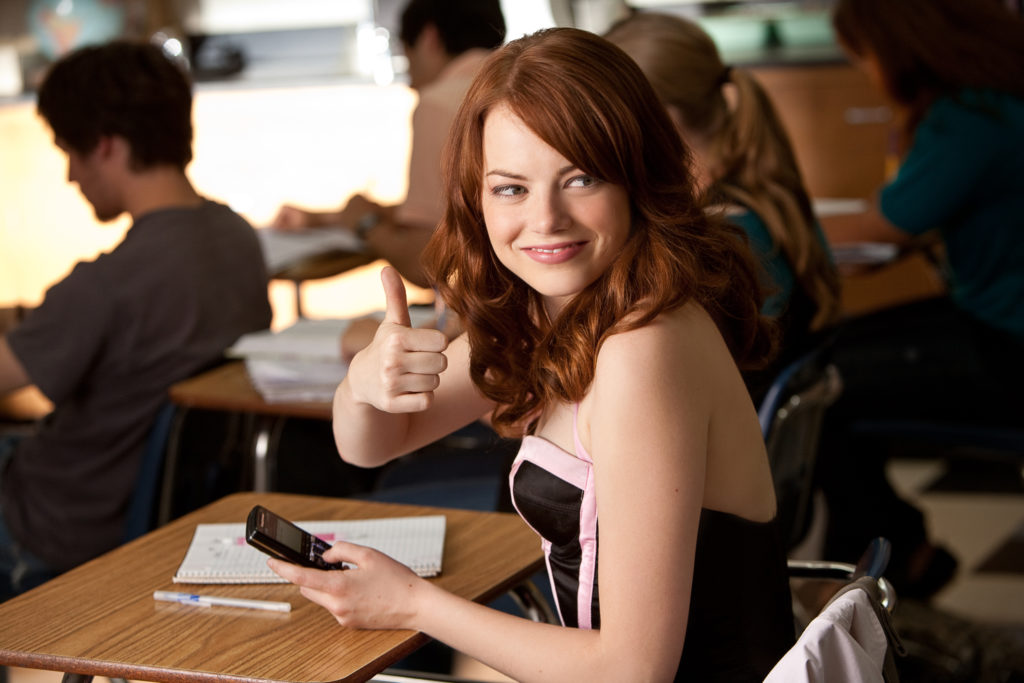 This movie brings you a romantic comedy set in high school that will make you fall in love with Emma Stone, again. This story presents an upbeat narration of a young student who is a nobody in her school. However, it all changes one day when she tries to save a friend from embarrassment at a house party. After this, she becomes the 'loose girl' in her school and trouble ensues for the innocent one in this crazy tale. A must watch for recent high school graduates or people who want to remember their school days.
#14 Her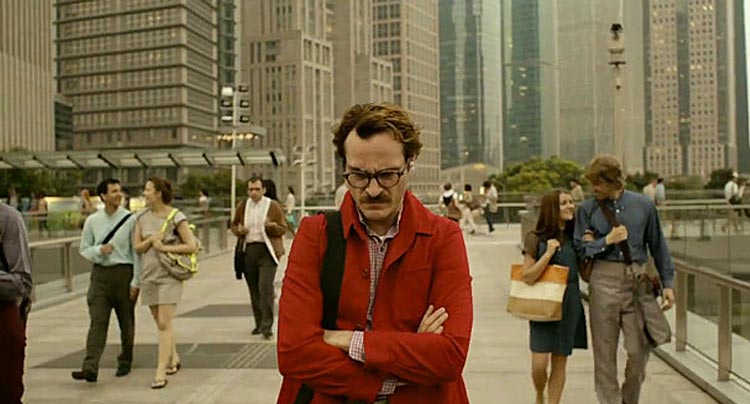 This movie explores the most unusual love affair you have ever seen. Spike Jonze is looking for love and he finds it in someone very unusual. If you are willing to explore the light hearted but amazing tale of love that helps you in understanding how this emotion really works. The protagonist isn't an awkward man who is living in his shell and becoming extremely pessimistic about life. Instead, this movie highlights someone who helps us in coming close to our most humane side. Jonze's obsession with his data system and his hopeless love for the same helps you explore the true emotions of love.
#15 Punch Drunk Love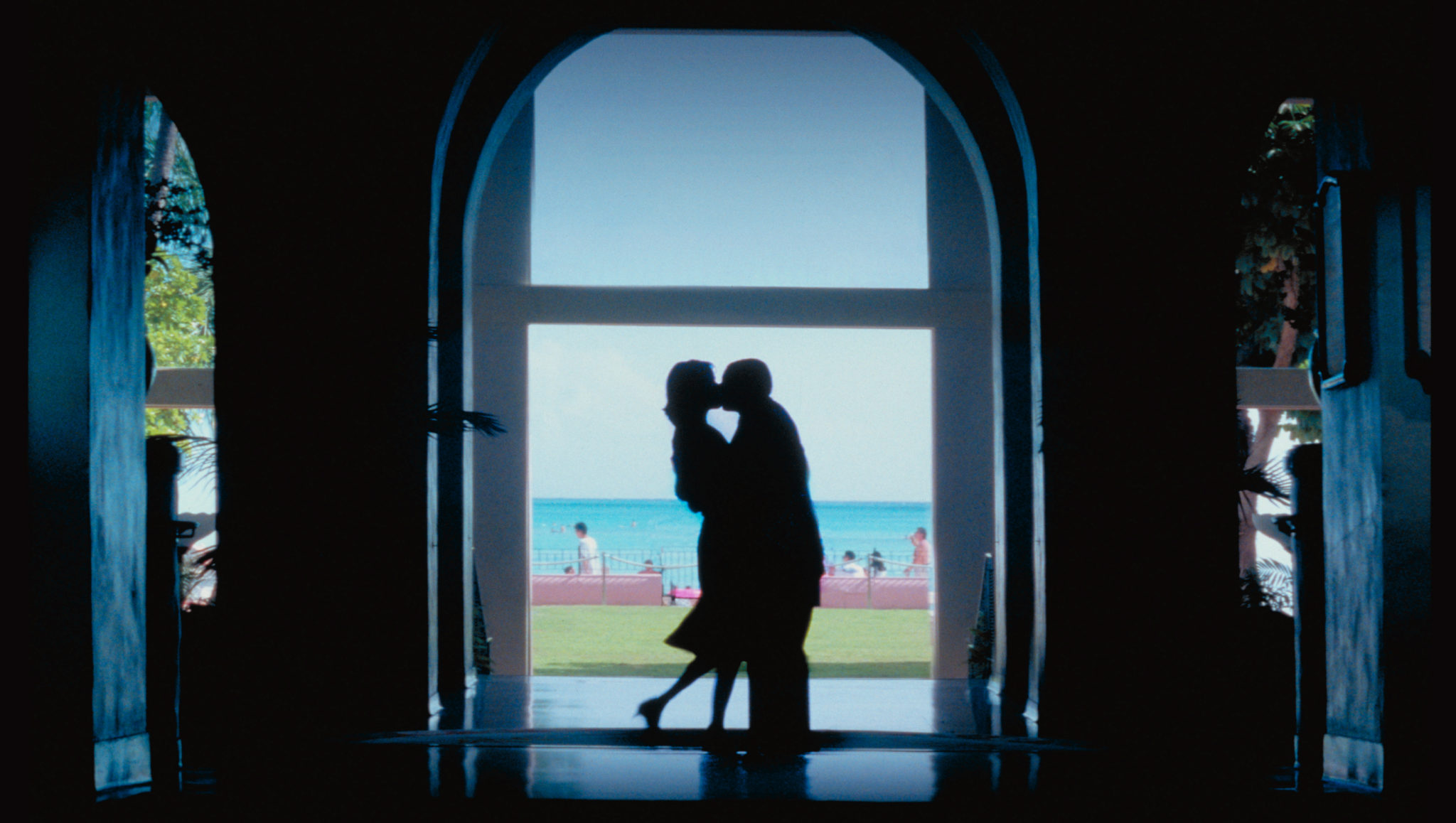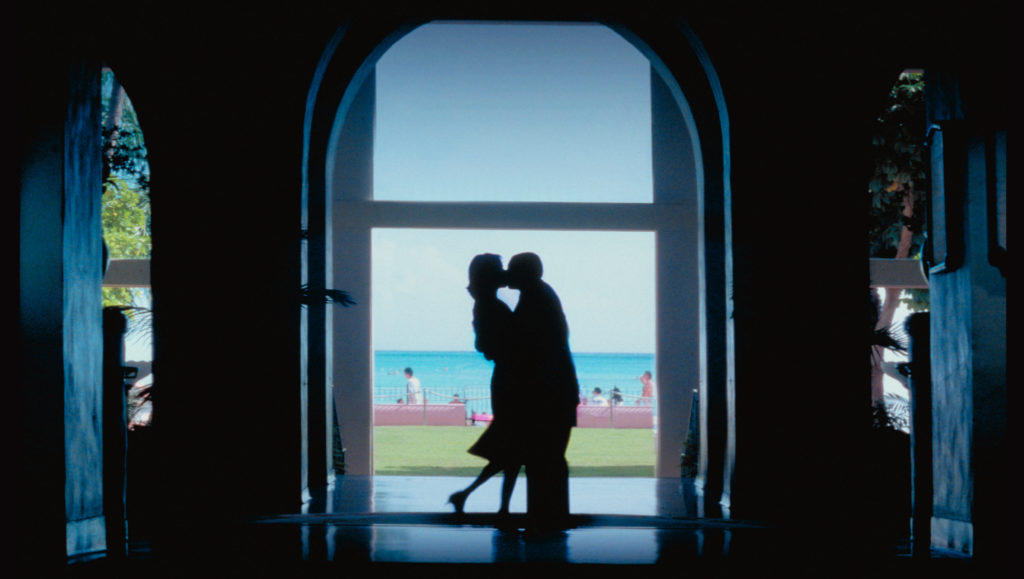 This is the most unexpected entry of our list. Most people stopped expecting anything good from Adam Sandler except lazy, everyman roles in lousy comedies. However, this one shows one of his most prolific and contained performances ever. All is not lost with Sandler wo plays a lonely and emotionally abused man whose life changes one day when he meets the woman of his dreams.
But, fate has other things in store for him. He goes through a difficult period obsessing over her and following her to Hawaii until he finally decides that he must share his love and get it reciprocated. The film grips you because it helps you in getting over your own loneliness. The viewer feels connected with the rage of Sandler and this helps in creating a movie that will be remember for long.
There are many more romantic comedy movies that will make you cry and feel happy at the same time. Do you have any other movies in mind that could make it to our list? Let us know in the comments below.