If you are a millennial, your childhood is incomplete if you haven't played any crossword puzzles. Crossword puzzles have been our companions since childhood during no internet days. It was always fun to solve different types of puzzles which you get in daily newspapers and weekly magazines.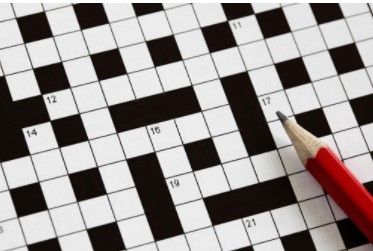 No matter how old you grow, once you get habituated to solving crossword puzzles you cannot avoid playing it so easily. In fact, there is no need to avoid such habits. Although solving crossword puzzles is time consuming, it is a very good brain exercise. It sharpens your brain and improves your ability to focus. Good news is that along with improvements in technology, smartphones with the internet have literally brought the whole world into your palm.
Now you need not look for a daily newspaper or weekend magazine to play crossword puzzle games. The guardian cryptic helps you to play different types of crossword puzzle games on your smartphone.
Guardian Puzzles is an exclusive app which provides crossword puzzles to solve. It is available on both Android and iOS, the app will provide 15 new crosswords every week and it also offers new sudoku puzzles every day. In addition to this, it also gives access to more than 15,000 puzzles.
This was developed for puzzle solving and crossword solving enthusiasts. Users can select and play different puzzle games like quick, quiptic, cryptic, speedy, prize, weekend & everyman crosswords, and five levels of sudoku. If you are a beginner you can also take help in solving hard puzzles from a crossword  solver tool where you can type clues and you will get the suitable answers.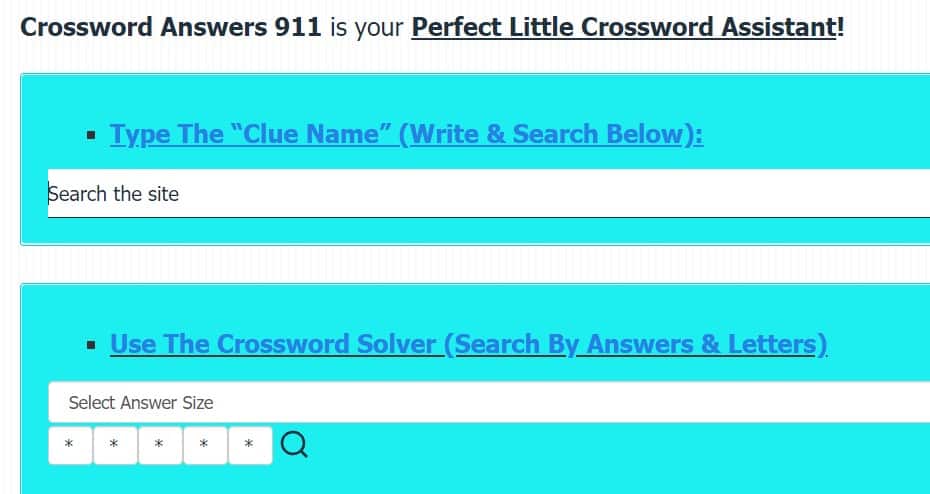 The Guardian app also offers two player game mode allowing players to have fun together by playing puzzles along with friends and sharing their shares.
This app comes with a useful help section which helps you understand the game. Navigation calendar helps you understand the clues and allows you to navigate easily.
In order to amplify your fun, The Guardian does conduct crossword puzzle competitions occasionally.
Competitions are organized for Everyman, Prize, Azed and Genius crosswords. You can participate in them easily. Here is how!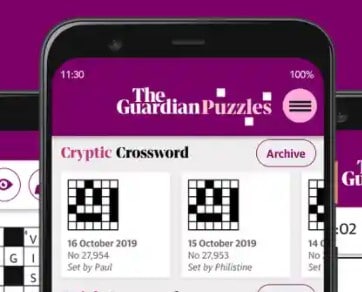 How to participate in crossword puzzle competitions?
You can participate in your favourite crossword puzzle competition by following the below mentioned processes.
Participate in Everyman crossword competition
Competition entries for the latest Everyman crossword should be received on or before Saturday night every week. All you had to do is print out the completed Everyman crosswords and post it addressing to: The Observer PO Box 6604, Birmingham, B26 3RW. The first three hand-picked correct solutions would receive a set of stylish Penguin Dictionaries, worth £30 and perfect for anyone who revels in the English language. £15 book tokens would be provided for the first five correct solutions opened.
Everyman crossword solutions would be available one week after they are published.
Participate in Prize crossword competition.
Competition entries for the latest Prize crossword should be received on or before Friday after the puzzle appears. Completed Prize crosswords should be printed out and sent to the address: The Guardian Crossword, PO Box 6603, Birmingham, B26 3PR or you can fax it to 0121 742 1313. The first five hand-picked correct entries would win a copy of Guardian Style and Secrets of the Setters.
Prize crossword puzzle solutions would be available after one week they are published.
Participate in Azed crossword competition
Azed crossword competition is accessible to the users only with a £13 subscription a year (£16 for overseas subscribers). When you take a subscription, you get details on how to participate in the Azed crossword competition on Azed Slip, which is a printable PDF. If you want to get Azed slip, then payable checks should be sent to The Azed Slip, Coombe Farm, Awbridge, Romsey SO51 0HN.
Azed crossword solutions will be available three weeks once they are published.
Participate in Genius crossword competition
To participate in the Genius crossword competition, you need to be registered with theguardian.com. In order to register, you need to provide the email address you want to sign in with, a password, and your country of residence. The UK and US users should provide their postcode or zip code.
Genius crossword solutions would be available one week after they are published.
To view the solutions, you can click on the solution button alongside the crossword's grid.
This is all about the Guardian competitions you should know. If you wish to participate in any of the crossword puzzle competitions, you can follow steps accordingly and win exciting prizes. The Guardian puzzle is not a recent puzzle provider, it has been trusted over years.
A brief timeline history of Guardian Puzzles:
The Guardian first published its crossword puzzle in the year 1929, since then it started to appear regularly.
The daily quick puzzle started to appear in January 1970.
Since the year 1999, the Guardian puzzles have become available online, and over the years it has become one of the best online cryptic puzzle providers available.
Puzzles are set by world-class recognised setters, who have unique and different styles.
Today, the innovative and modern cryptic puzzles you get were developed over time by the experienced puzzled setters over years.
Bottom Line:
Guardian Puzzles is available to download on the Apple store and Google Play store with an initial offer of one week's free trial, before a monthly subscription of £3.49 a month, or £32.99 a year (save 20%).
Guardian News and Media which is published by theguardian.com, is one of the world's popular English-language newspaper websites. With The Guardian Puzzles app, Guardian aims to attract two million supporters by 2022. Presently, the Guardian receives more than half of its revenues from readers who fund Guardian journalism through digital and print subscriptions. So, if you are a puzzle solver, do try out the guardian puzzle and become part of their supporters.