If you are running a business or a small agency, managing employee expenses effectively is a hectic job. For a business to grow, managing expenses is as equally important as making profits. Managing expenses to grow your business and to fulfil your employee needs manually is a time-consuming process.
Thanks to today's technology!
There are efficient cloud-based eprocurement software that can help you in making your spend management effective.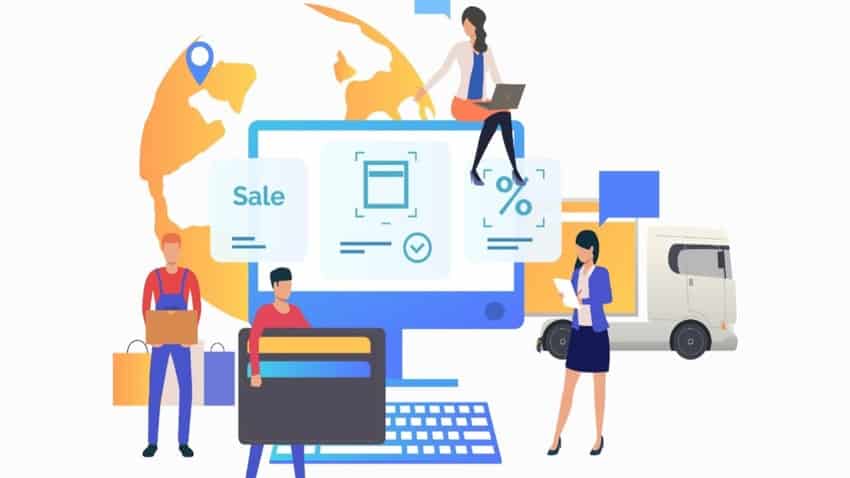 Advantages of using e procurement software
It is software that helps you track and manage expenses using automation. Here are basic features of efficient procurement software that can help in spend management.
All time expense tracking:
You wouldn't have to wait until the month-end to find out how much you have spent. Software tracks expenses of all time providing details of employee expenditure.
Customizable payment methods:
All the employees cannot access similar funds. They differ from employee to employee. This software lets you choose the amount of available funds to each employee and how they spend it.
Provides simple overview:
A good spend management software helps you to get basic spend analysis, a simple glance presenting information in a clear and simple way.
Captures related documents:
Storing and processing documents like invoices, receipts, and purchase orders are important for future reference. Spend management software helps you to capture and store all the documents on cloud.
Uses automation:
The main problem with the traditional management system is it consumes a lot of time. So, the spend management software automates many activities and saves your time helping you to concentrate on other business activities.
Safe and secured:
While using a spend management software, you would save some sensitive data in the cloud. So, you should ensure that you use a trusted, safe and secured tool.
In short, spend management software helps you and your employees to make quick, secure and easy payments.
Although there are numerous spend management solutions available in the market, unique and trustworthy features of Medius make it stand out from them.
Why use Medius?
Medius is the all-in-one procurement solution and spend management solution that provides you the best services which helps to get rapid ROI saving your cash, time and effort. It helps your organization to drive business forward by enabling best-in-class process efficiency, cost saving opportunities and great finance control.
Unique features of Medius:
Build better supplier relationships:
For a business, it is more difficult to retain a customer than to on-board a new customer. Medius helps you to build last-longing and trusted communication with vendors. It maintains all your communication, interactions, and benchmarks in an easily-accessible system and evaluates performance using suitable reporting tools.
Reduce risk by distributing supplier details on centralized system:
It helps you get access to all supplier details in one-place. It notifies vendors regularly to update data in the information management system and ensures data to be up-to-date.
Make supplier sourcing simpler:
Medius sourcing tool uses your data to identify best sourcing options resulting in cost savings. It further turns many complex processes to simple ones that can be adopted across the business. It results in an increase of throughput and returns.
E- contracts:
It allows you to make all categories of agreements, contracts online, eliminating paper-based agreements completely and stores the data on the cloud securely.
Fast and compliant:
Medius online buying system allows your staff to get whatever they need in the fastest way, while staying compliant about purchasing from pre-negotiated contracts.
Automates cash flow:
Medius AP Automation automates your payable processes helping you to save cost, get complete visibility of invoices, spend and cash flow.
Medius Go is a cloud-based accounts payable automation solution offered by Medius. It is specifically designed for growing businesses.
It is easy to get started and remotely deployable, simple to understand and use. There are no hidden costs involved, available at a fixed monthly fee.
Make all payments online:
Medius pay helps you to process all types of payments to suppliers online, removing intermediate manual involvement such as processing checks. It saves your time, complexity and fraud attacks.
With all these features, Medius becomes the best procurement solutions provider in the market.
Bottom line:
Medius is owned by global investment firm Marlin Equity partners. It has been a trusted spend management and procurement solution since 2001. It is the leading global provider of cloud-based management solutions, with 4,000+ customers and 5,00,000+ unique users all over the world managing transactions worth $160 billion annually.
Its easy cloud deployment, intuitive user interface and built-in best practices contribute to the best customer experience. It helps the customers right from savings to achieve long-term ROI success. Medius procurement solutions includes market leading solutions for strategic sourcing, contract management, procurement, accounts payable automation, payments and supplier management as well as data insights tools bringing control, compliance and cost savings throughout the entire source-to-pay process.
Medius is the best procurement solution that makes your spend management much simpler, sign-up for it to leverage its services.