In the modern era, having a digital footprint of your brand is a must. Social media platforms are emerging as effective sources to stay connected with your prospects and existing customers as well. So, as an entrepreneur, at any stage, you must draw a sensible social media strategy.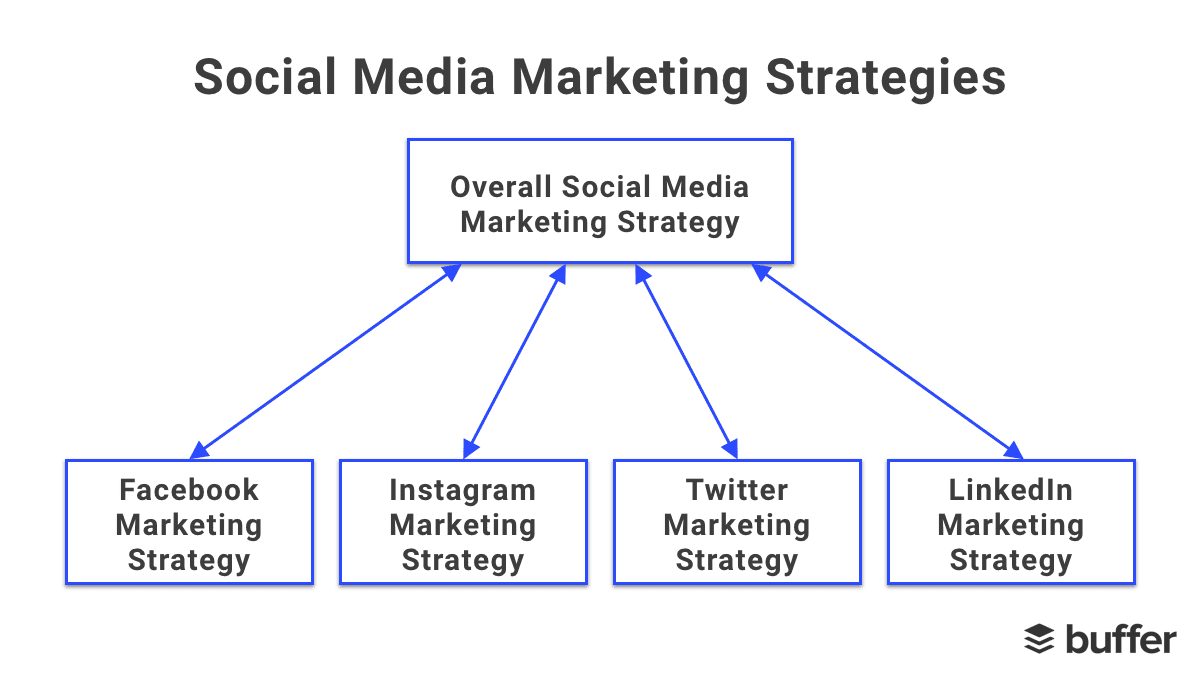 Most of the companies and individuals feel that they must have a full-fledged team with modern equipment to take care of Digital Marketing campaigns. Yet, there are popular and reliable online platforms like InVideo that provide ready-to-use templates to let you create image posts, video ads and much more.
It is wise to collaborate with InVideo to create Facebook ads and for many other significant purposes. You can avail of numerous tools to create impressive content that you can post on various popular social media platforms. Does it create leads? The answer is a big yes.
Let us figure out the steps to build an effective and efficient social media strategy:
Set Your Business Goals and Draw a Relevant Social Media Strategy Accordingly:
Are you already into some enterprise or planning to start something new? Setting your business goals at the initial stage is the key to your success. Similarly, you need to align your social media strategy with this objective.
It would be great if your business goals and the social media strategy go hand in hand. It would be helpful in the long run.
Work on Market Segmentation and Determine Your Target Audience:
You must know whom you are supposed to convince to work with you. Market segmentation as per the territories, age groups, occupation, interests, and so on about the people is the most crucial element to draw a successful social media strategy.
Know as much as you can about your target audience. Igniting their hidden wishes or providing solutions to their practical issues would be fruitful in the long run.
Kickstart Your Journey by Setting Up Accounts on Social Media:
Your impressive and consistent online presence helps in business development. Setting up your accounts on wide-ranging social media platforms would be an important step.
Work sensibly on your profiles as this would be the visible face of your brand or company. Never forget to update it as the things keep on changing.
Optimize Your Presence Following Trending Topics:
The next crucial step is to deliver what the audience wants or expects. Make effective use of trending hashtags, keywords most relevant to your products and services and other digital marketing methods to keep your presence at the top of the search results.
Try to grab the attention of the target audience through your regular updates. So, the interested people would find something new on your pages every time they log in.
Keep Posting Following an Event Calendar for Social Media Posts:
It is cool to follow an event calendar to post relevant images, videos and text messages to create and enhance the emotional appeal of your brand on social media. Your Pinterest ads should spread best wishes on any festive occasion.
Again, you can also post images and videos of your events such as inauguration, product launch, your participation in an exhibition relevant to your sector and so on.
Stay Updated about what Your Competitors are doing:
When you are in a race, it is also crucial to analyze where exactly you are, at what stage of the race. So, keeping a close look at your competitors' activities on social media is very critical.
You don't need to copy their steps. Yet, it is helpful to go through their algorithms using the right technical methods at regular intervals.
Analyze the Results of Your Social Media Campaigns:
As a part of your social media strategy, you must look back at what has happened in the recent past on your social media accounts. You can adapt advanced analytical tools to get precise statistics.
You can make out what is working for you and what is not. This is not to repent what you have done in the past. Yet, this strategy lets you learn from your mistakes.
Keep an Eagle's Eye on Your Strategies and Correct them at the Right Time:
Multiple factors influence the success of your social media strategy. You need to keep track of your steps on social media as per a strategy. At the same time, if your periodic analysis doesn't show up results, it is wise to alter your strategy.
You can increase Instagram followers changing your social media strategies in favour of the expectations of your target audience.
The Final Words:
Creating a quick and lasting impression to inspire your target audience to make business with you is the aim of your social media strategy. We hope that you find the steps discussed in this article helpful to grow your online presence and your business ultimately.
You can always take assistance from InVideo to make your image posts and video ads look professional. As you upload the posts created using the templates on InVideo, you get better attention and response from your audience due to the quality of images and videos for sure!