Christmas movies shouldn't be saved for the end of December. These fun and beautiful movies can give you a laugh, a chuckle, some hope, and a little inspiration whenever you need. Are you looking for the best list of Christmas movies in 2018? Read our list.
Best Christmas Movies 2020
#1 White Christmas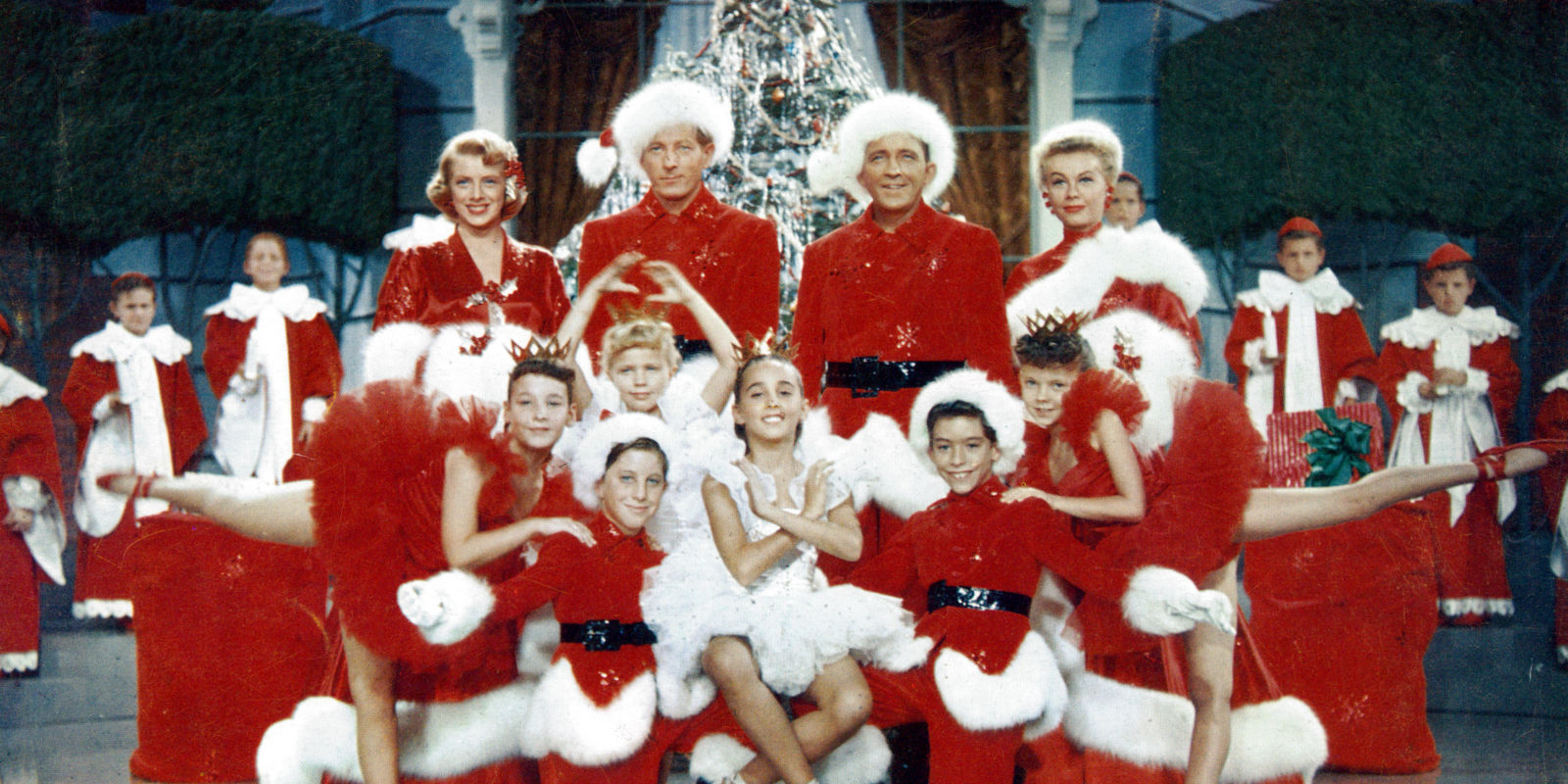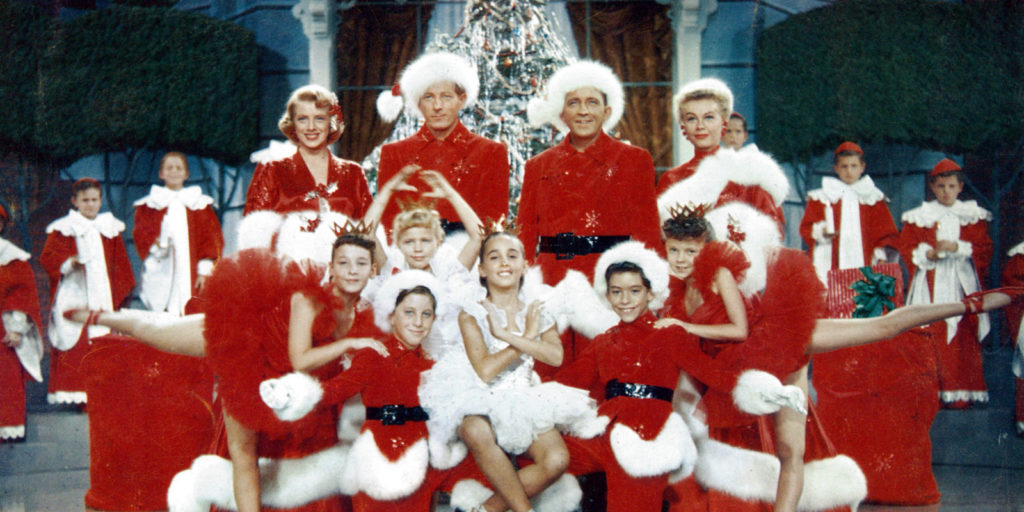 Some movies are sweet, and they must be watched when holiday time is around. White Christmas is one of those spectacularly sentimental movies that bring all the sweetness of the world on the screen. It is the story of a lodge in Vermont where Christmas is always white. Though it is a romantic movie at the core, it is one of the best film for a holiday.
#2 Home Alone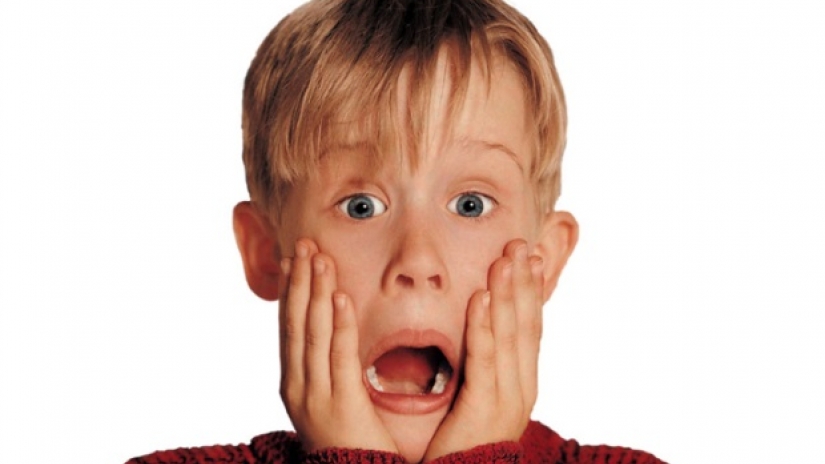 No Christmas is complete without watching Home Alone. This movie has become a Christmas tradition everywhere and is enjoyed by people of all ages. Watching Home Alone is like decorating a Christmas tree- it is no less than a tradition. Macaulay Culkin stars as Kevin McCallister who is mistakenly left home alone on Christmas. The eight-year-old loves that he is free in his home, but he has to manage a lot of troubles before something could finally go in his favor. It is a beautiful, funny, and entertaining watch.
#3 Arthur Christmas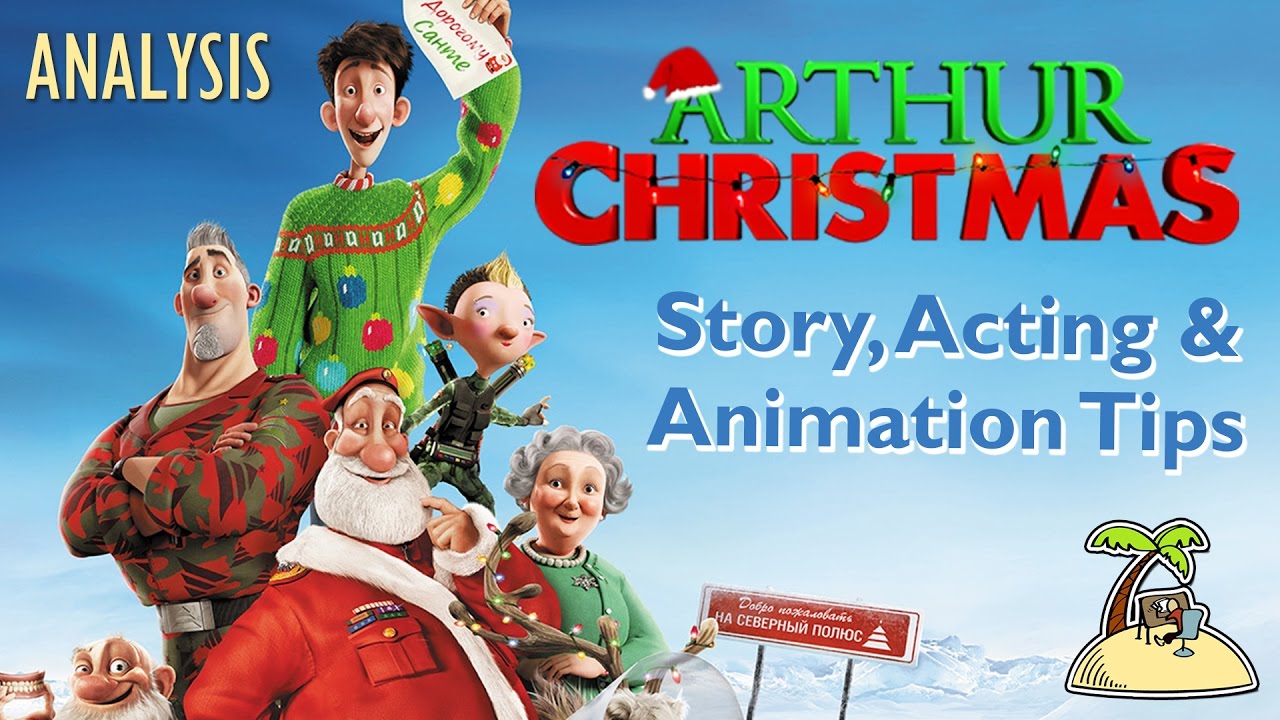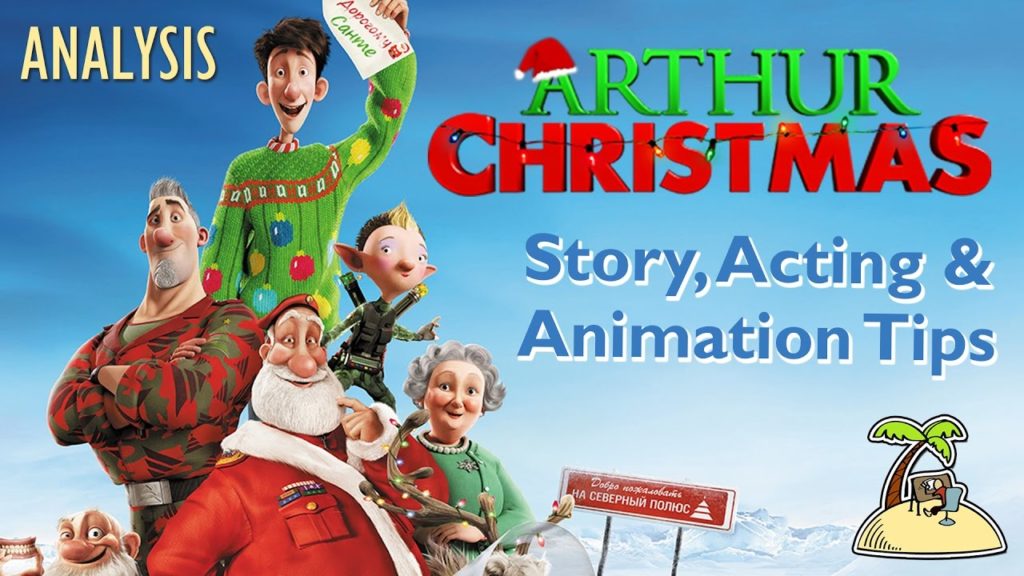 This Christmas story is all about letting kids know how Santa delivers all his gifts. The movie will narrate the high-tech ways in which Santa can give all the kids in the world their gifts. He has two sons- an elder son with the accuracy of a military leader and a younger son, Arthur, who is clumsy at best. He usually writes kids letters. However, he finds out that Santa's high-tech force of elves has forgotten to send one girl her Christmas gift. So, Arthur sets out on an old-school journey to deliver the gift on time.
#4 Elf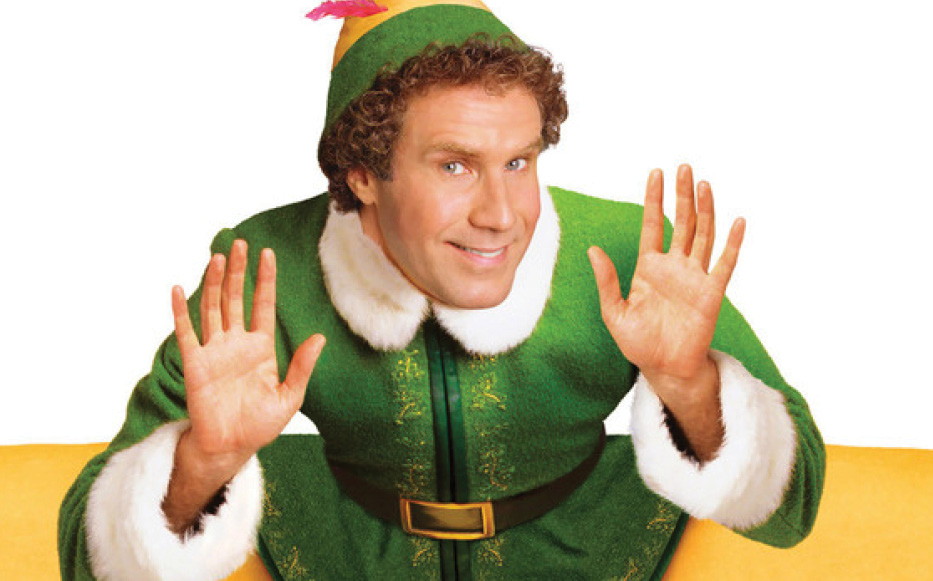 This Will Ferrell classic brings to you a fresh new take on the life of elves. Ferrell plays an elf who is trying to fit in with his kind. However, one day he realizes that he is actually a human. He decides to embark on a journey to meet his real father in New York City. The movie shows you the story of Buddy who is brought up in the North Pole and finally decides to find a place in the real world. It is one of the most beautiful and heart-touching movies of all times. A must watch for Christmas.
#5 How the Grinch Stole Christmas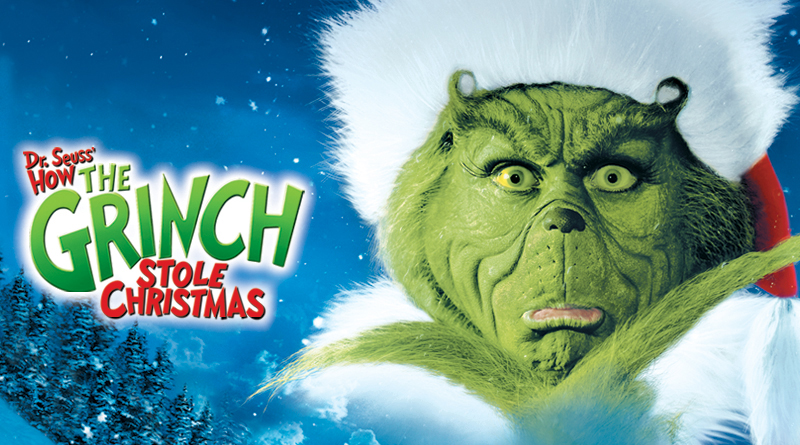 This is another movie that has become a part of our Christmas traditions. Jim Carrey's Grinch was hilariously crazy but the original animated adaption of How the Grinch Stole Christmas, brings the heart of this holiday story to the surface. The Grinch lives on top of a hill, but he is not happy about the hues and cries around Christmastime. He hates the joy, the fun, and the celebrations and he decides to steal all the Christmas presents of the town one day. What happens next presents the soul of Christmas in the most innocent and heart-touching ways possible.
#6 A Christmas Carol
The beautifully animated adaption of Charles Dickens story features the voice of Jim Carrey and brings to you the ultimate Christmas surprise. This movie is so delightfully Christmassy that you will want to call all your loved ones home and treat them to a 5-course meal. The movie is a beautiful watch that never lets you feel dull even for a moment. The story of an otherwise miserly Scrooge who gets a lesson for Christmas will make you feel great. Watch it for sure.
#7 Scrooged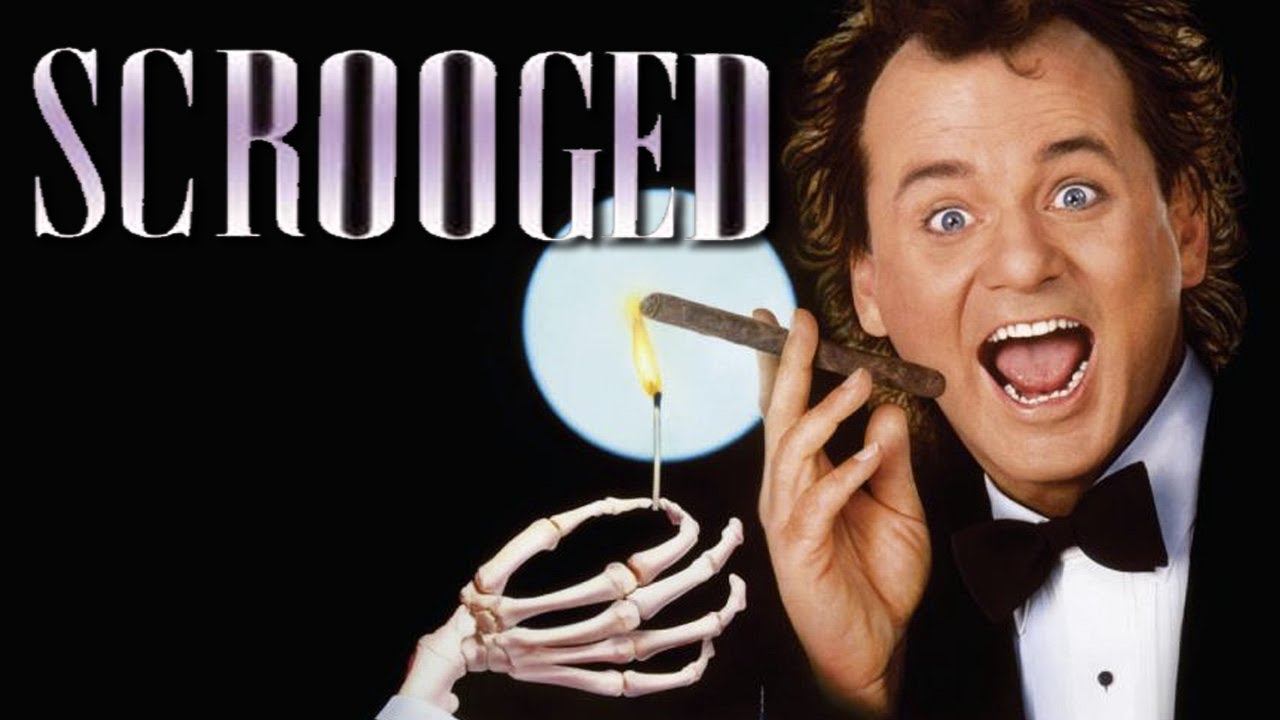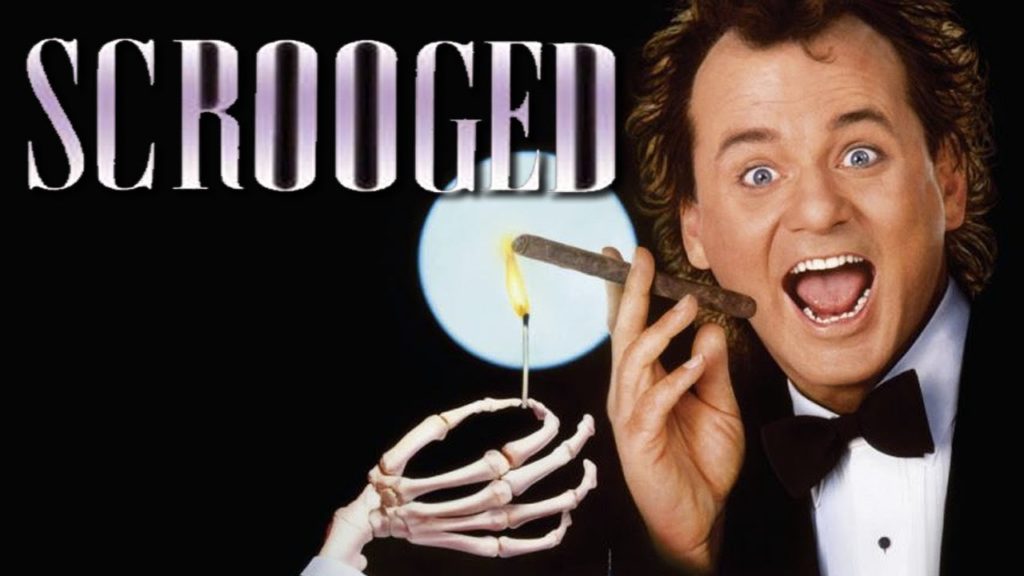 This movie is a modified adaptation of 'A Christmas Carol.' It features Bill Murray as Frank Cross, a president of IBC Television. He is working hard to create 'A Christmas Carol' on television and gets extremely stressed. This is the time he is visited by three ghosts who help him understand the meaning of life and realize that nothing is permanent and that moments he has lived must be shared. The movie ends with 'Put a little love in your heart,' the ultimate Christmas song for every family.
#8 The Polar Express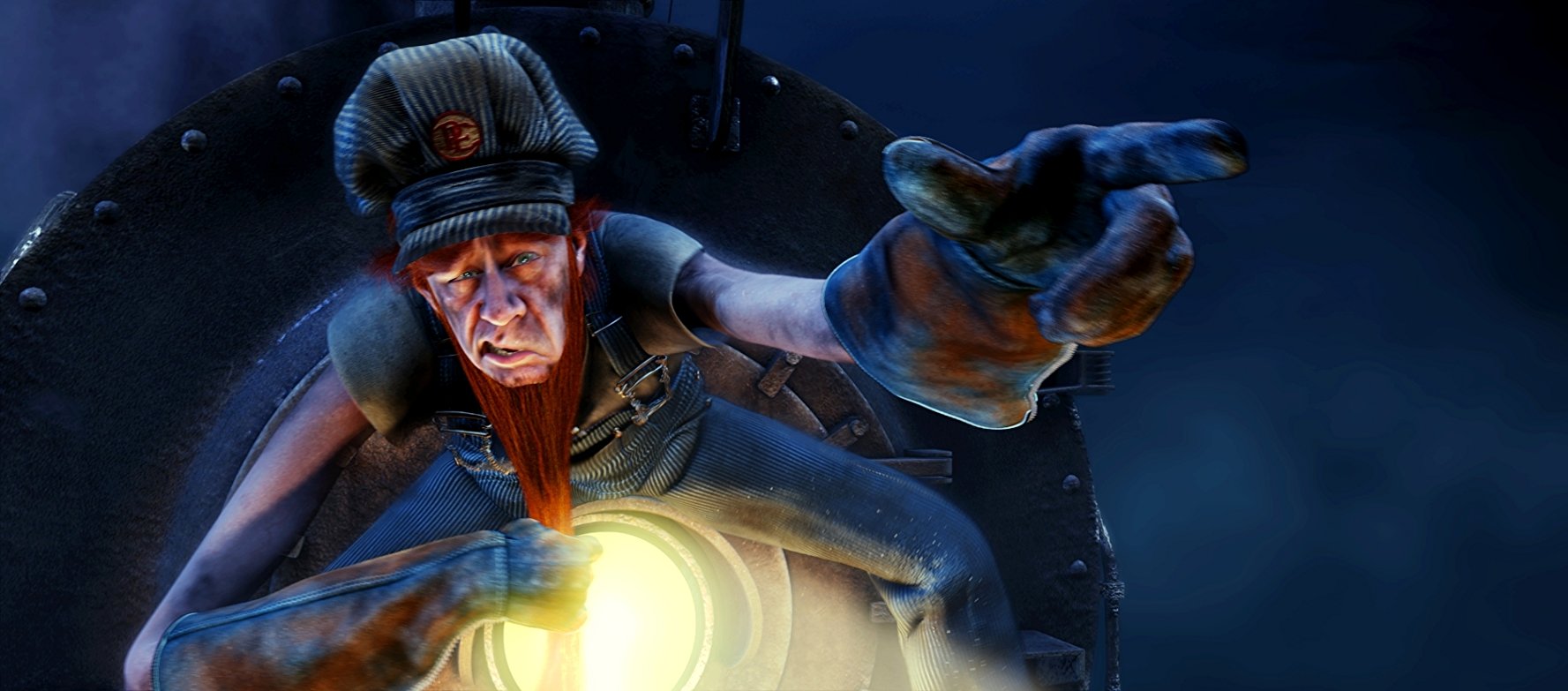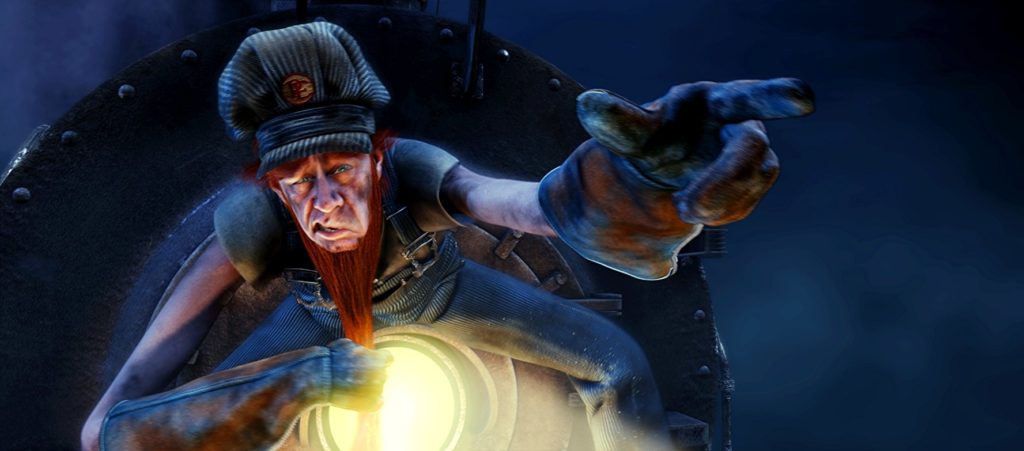 This musical fantasy film will glide through your mind, long after it has ended. This animated classic features Tom Hanks in six roles. The plot of the movie is very simple. A boy questions the existence of Santa on a Christmas Eve. However, as he does so, he finds a strange on its way to the North Pole. He boards the Polar Express, filled with other children and finally meets the elves and others. As the boy is returned to his home, he finds a bell, among other presents, from Santa. No one in the house can hear the bell, as the ones who truly believe can hear its ring.
#9 It's A Wonderful Life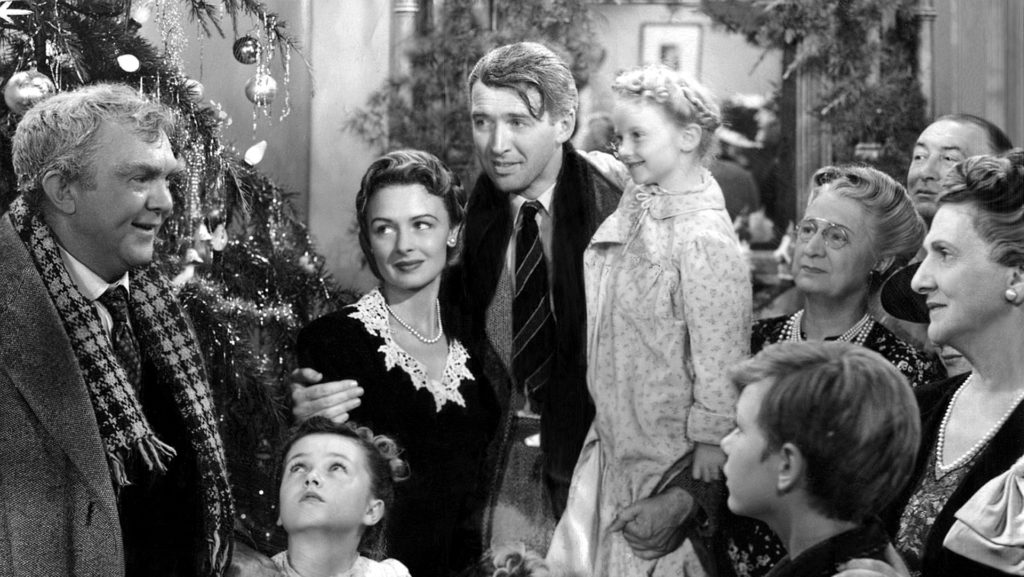 This movie could be credited for its beautiful and innocent storytelling and the warm feelings it leaves you with in the end. An angel who hasn't earned wings in more than 200 years is given a chance to rescue and guide a falling man called George Bailey. He has lost all hope and is on the verge of committing suicide on a Christmas Eve. He has financially ruined and has decided to leave his firm, wife, and kids behind. Desperately, he wishes that he was never born. Then the angel shows him exactly what would have happened in a world without him. It is a heart touching story, to say the least.
#10 Jingle All the Way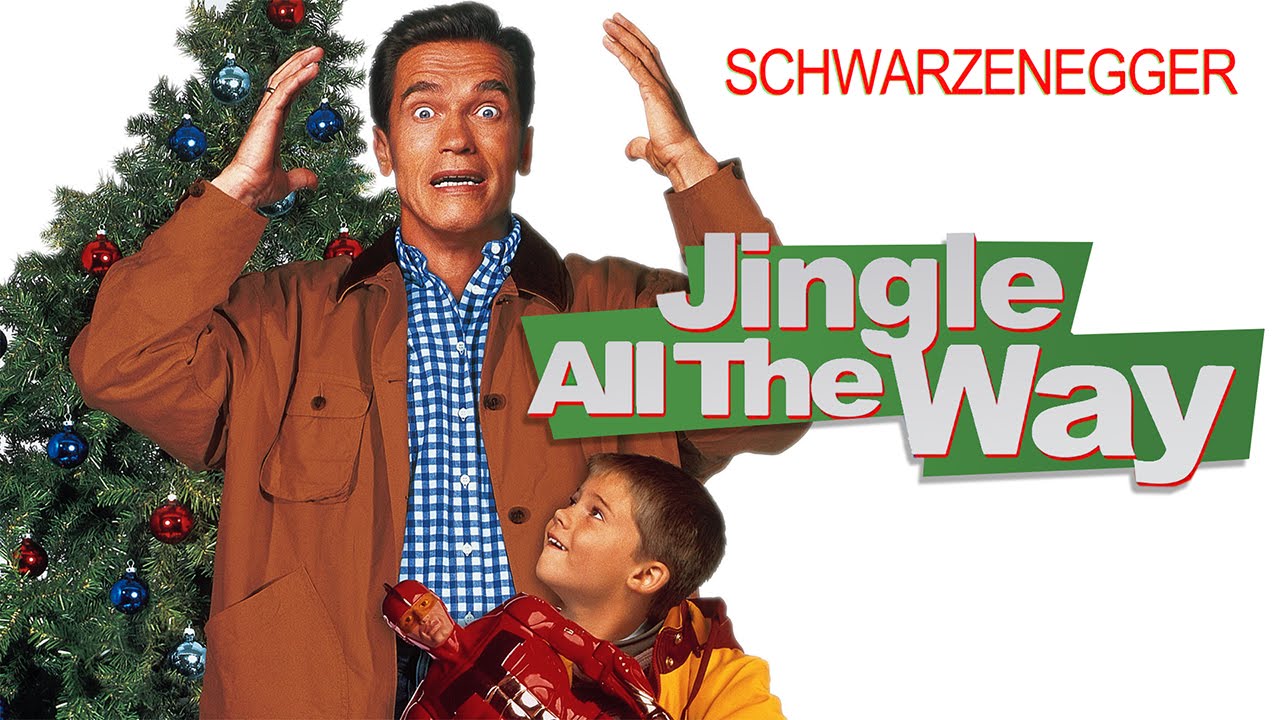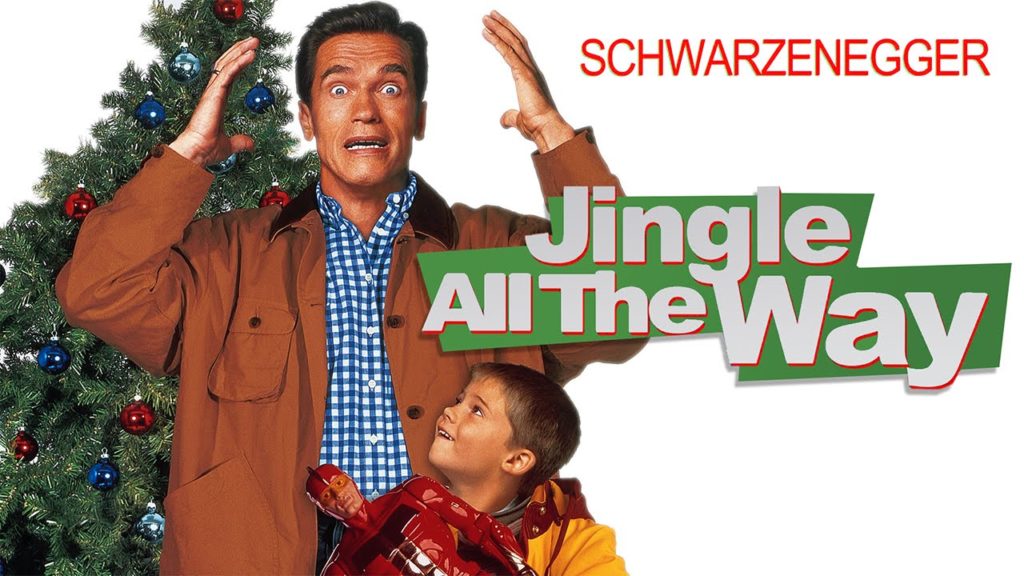 Though this movie has its issues, it is a Christmas regular. The story is about Howard Langston who is busy selling mattresses and doesn't have time for his family. The movie is fun and features Howard fighting to get a Christmas toy that he has promised to his son. Arnold Schwarzenegger plays the busy-man Howard who is on the quest to get a Christmas present.
#11 The Nightmare Before Christmas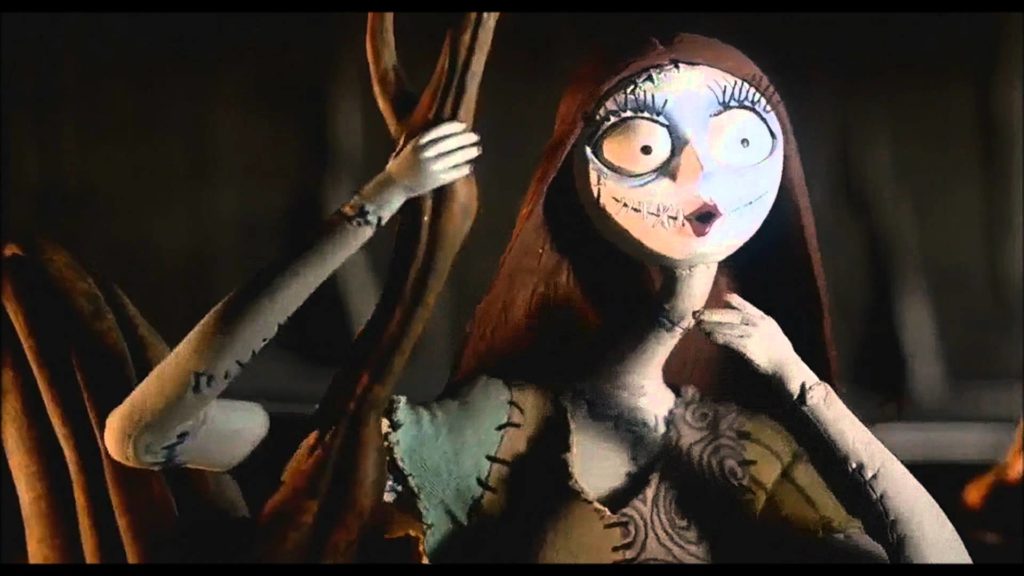 What happens when the Pumpkin King is bored of Halloween and decides to venture into new territories? This beautiful and original stop motion movie takes you on the journey of Jack Skellington's life, who is tired of Halloween's dark and scary costumes. He is having a good time in Halloween town, but he would rather be somewhere else. That is when he discovers Christmas town and decides that this is the place he would like to call his own.
#12 National Lampoon's Christmas Vacation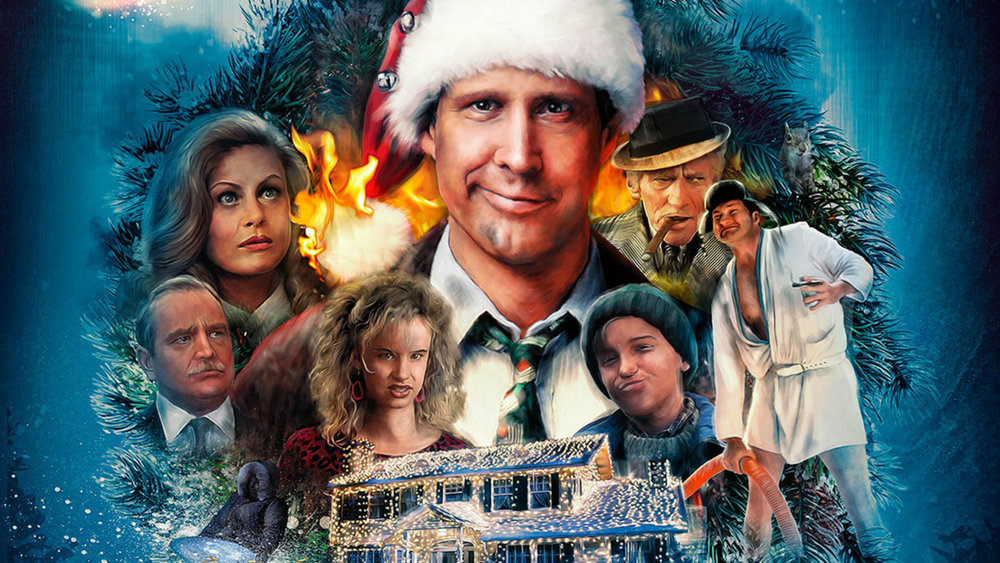 The movie is considered one of the best modern Christmas films. It features Clark Griswold who needs to get a Christmas tree home. Though he and his family set out to find the perfect tree, they forgot to bring tools along. However, they did manage to get the tree somehow. It is followed by a tensed meal and a misadventure involving his yearly raise and his Santa Claus and reindeer set. This movie features a comedy of errors that will make you laugh till the very end.
#13 Miracle on 34th Street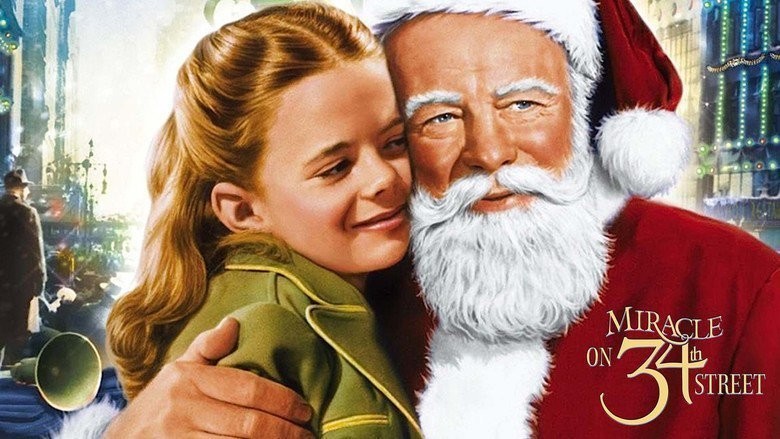 Christmas movies can become too preachy or sentimental to digest, but this movie knows exactly how to balance everything and bring the best of Christmas messages your way. The Miracle on 34th Street helps you in getting that warm Christmas feeling again. The movie features an elderly gentleman who is hired at a departmental store to work as Santa. However, he does something that angers people. The end of the movie brings the most beautiful portrayals of Santa and his love for his kids. At the same time, it manages to achieve that perfect holiday vibe.
#14 Tootsie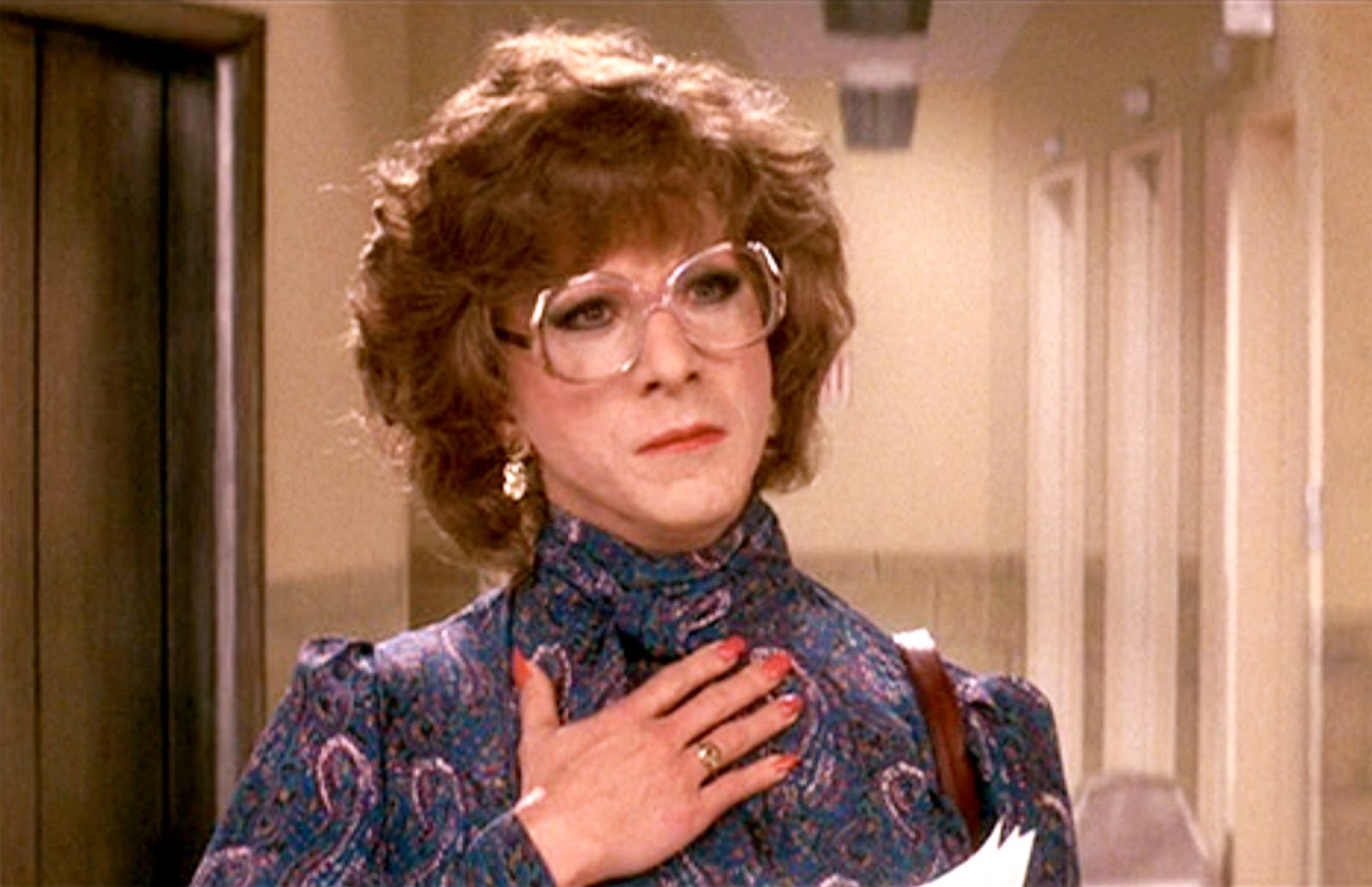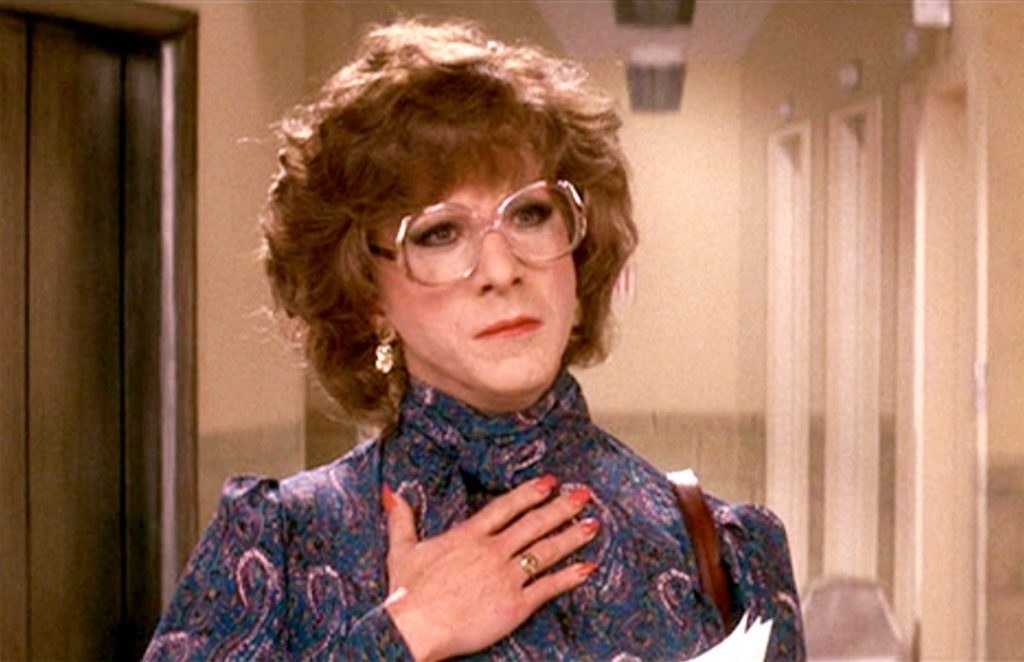 Not a Christmas movie in its theme. Tootsie will definitely give you a chuckle. This old classic is bound to make everyone laugh. A desperate actor is trying to land a role, but life has something different in store for him. He gets the role he wants but as a female actor. He loves the fame of the new job, and the money is pouring in, but he must let go of the love of his life if he doesn't reveal his identity. It is a difficult decision to make, but the movie is a definitely a great watch. You shouldn't give it a miss this season.
#15 Annie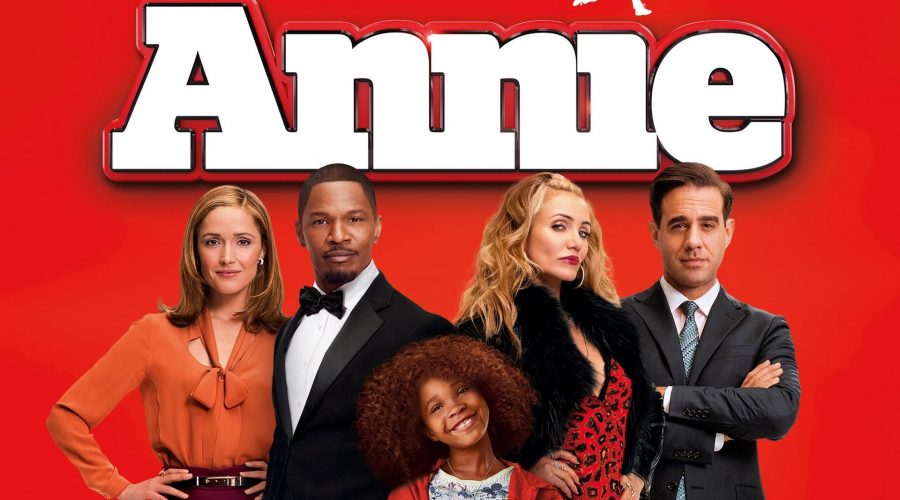 A high-spirited young orphan Annie loves to run out and wonders at the world. One day she brings a dog home and then arrives her chance to reside with a soon-to-be-politician. The Scrooge-like tendencies of her new patron will not let the kind and innocent Annie stop trying to make him smile. During her week-long stay with the millionaire, she changes his heart, makes him realize the love for his secretary, and even meets the President.
Trouble ensues later, but all is well in the end. This beautiful Broadway musical adaption features some classic songs like 'It's a hard knock life' and 'never fully dressed without a smile.' Though this movie got a reboot recently, the original still shines like a beautiful diamond that never loses its sheen. We recommend the original.
These were some of our favorite Christmas movies. How many of these have you watched before? Which one is your favorite? Let us know in the comments below.