Whatsapp has revolutionized the way people communicate. It allows them to share their life happenings through texts, pictures, and videos. It's cool features like Group chatting, Whatsapp story, Whatsapp status and much more are getting a lot of attention around the world. People from all age groups are using this companion in their daily life.  All these features are available on both Android and iPhone devices. Whatsapp application can also be used to spread any news information to the people quickly and easily. And the best thing is that all it requires is just an internet connection and the mobile number to get started.
Though this extensively used IM application is proving useful, however, it has been also witnessed that the extensive use of this Whatsapp application can create hatred and jealousy among people. It has immensely put many lives in trouble. The urge to check others Whatsapp stories among people, especially teens is such that they are forgetting everything happening around them, which is highly destructive. There are children sharing explicit content over Whatsapp and joining the bad company.  Keeping these children safe from such danger is a major challenge for parents. Apart from this, there are many cheating partners juggling with fireballs and burning their own paradise. Many cases have been noticed when couples drifted apart due to suspicious activities of their spouse on the internet. Some of them can't cope up with this and feel in depression.  After all, it hurts when someone you had loved for so long suddenly becomes a stranger to you. So, to safeguard from such danger, one must learn to keep a secret eye on his/her loved one's online activities.
Read others Whatsapp deleted messages secretly
Is my partner cheating on me? Is my child sitting in wrong association? Are my employees leaking my company's information to the competitors?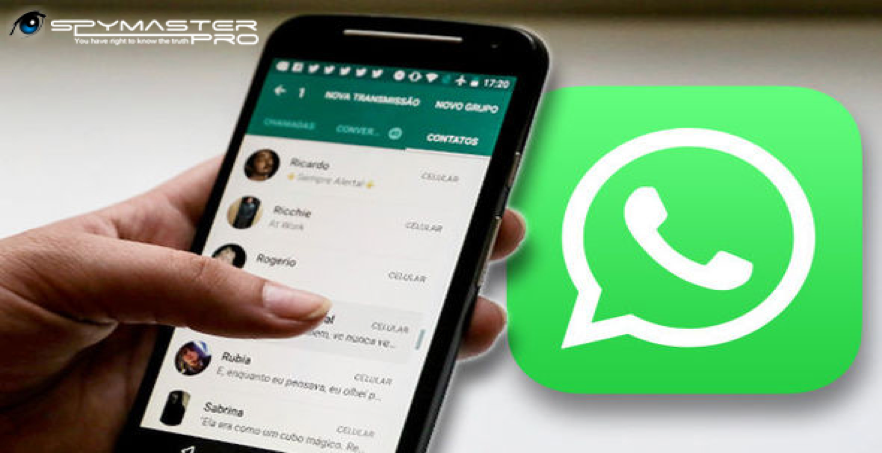 If any of the above doubt is popping up in your mind then it is really important for you to get the answer to these questions.
Yes, you deserve it right now!
Idea of Hiring a private investigator to spy on someone is expensive and old. The modern technology has now made it possible for you to read others Whatsapp chats secretly. All you need is a spy phone app that can help you to gather all the proof/evidence without letting them know.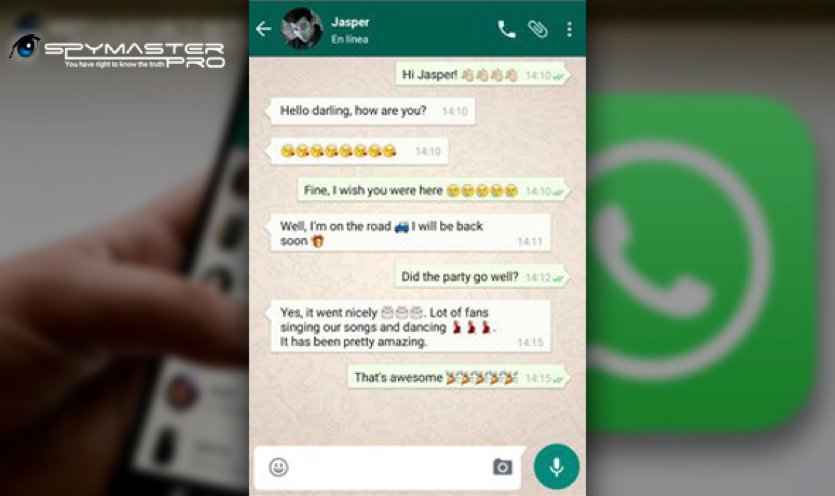 Spymaster Pro is the leading spy application that has maintained No. 1 position in the field of mobile phone tracking solution. It helps you to secretly monitor the entire mobile phone activities of the target person. It works privately by not showing any icon on the target person's mobile phone. In this way, you will never get caught and the user under the surveillance will never get an idea about someone keeping an eye on them. This prominent spy application supports both Android and iPhone and specially designed to provide the right kind of information without knowledge of the target person. To get this intelligent spy application all you have to do is:
Click the link and choose the desired subscription plan of Spymaster pro
Thereafter, simply download and install it in the target Android mobile
Once completing the process and logging into your online Spymaster Pro control panel, it doesn't matter where the target device is, you will be able to secretly keep a track of target mobile phone activities remotely by sitting at the comfort of your places.
Note: Now, no need to install or jailbreak any iPhone.  In order to spy on iPhone, you only need to have the iCloud credentials. Make sure to choose the iPhone subscription plan while making the purchase.
Spymaster Pro is an ultimate spy application that provides accurate information of the target mobile phone's all the Text messages, Social media chats such as Whatsapp, Facebook, Instagram, Snapchat etc, Emails sent/received, Internet Browsing History, call logs, contacts,  exact location of the target user through GPS, Multimedia files, installed apps, all deleted messages, phonebook, etc.
100% safe and reliable
All your information will be encrypted and
your identity will not be disclosed to anyone
Data collected from the mobile phone will not get shared with anyone
Support:
Spymaster Pro provides 24/7 customer support service
The services are provided in multiple languages
In case of any query, you can contact by visiting the website and filling up contact form or by sending an email
To conclude, Spymaster Pro offers all basic and advanced spying features. And in comparison to other spy applications, it offers great features at minimal costs. Now, get your subscription accordingly and monitor all Whatsapp chats of the target person without letting them know.  We hope that Spymaster Pro will serve your needs!